The Best Savings Accounts in Florida for 2023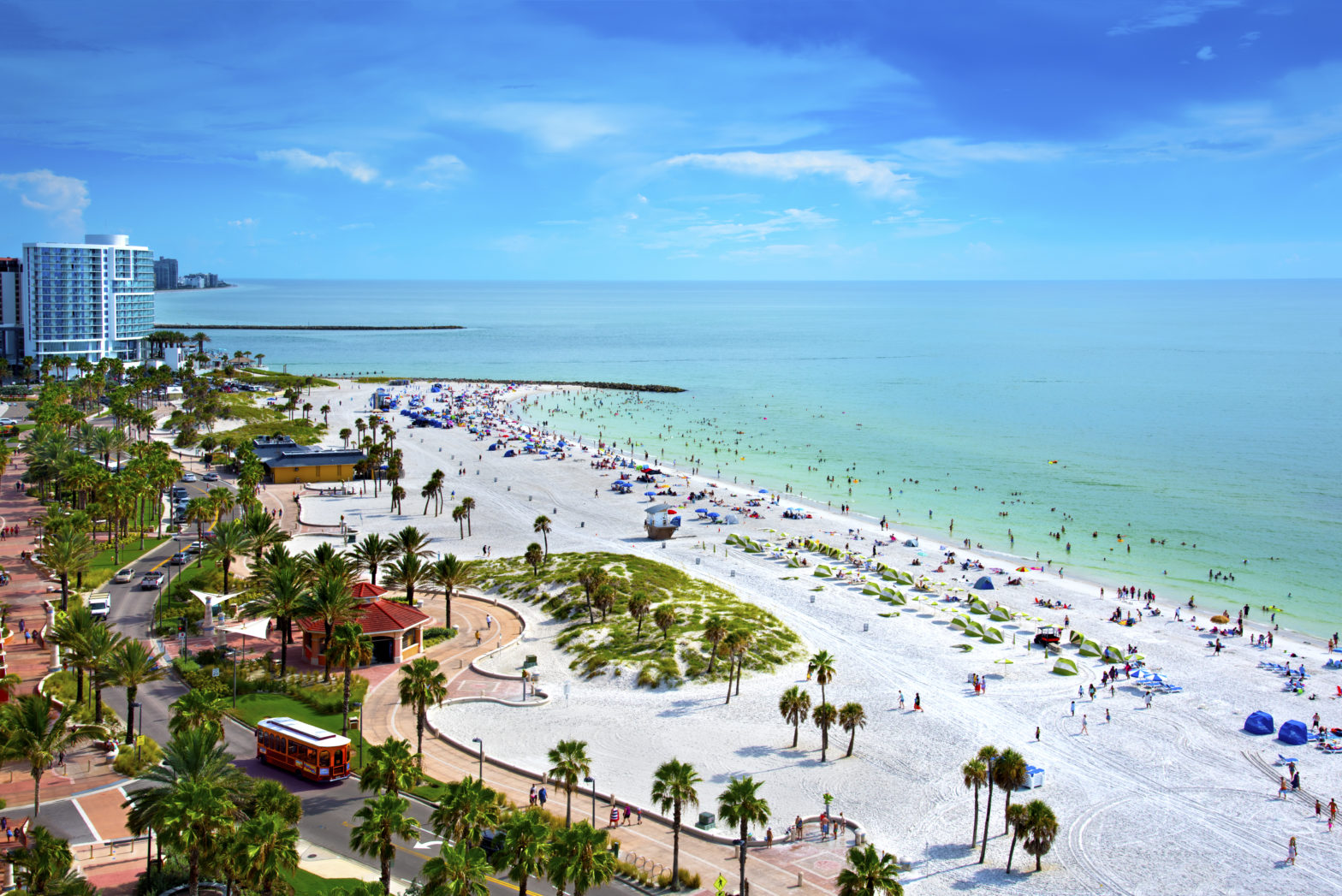 Savings accounts can help you set aside money toward your financial goals. When opening a savings account, it's important to choose the bank or credit union that best fits your needs.
If you live in Florida, your banking options include 70+ banks and credit unions that are headquartered in the state. There are also numerous other banks that operate in Florida, including both brick-and-mortar and online banking options.
But which banks offer the best savings accounts in Florida? Here are some of the best options for growing your money in the Sunshine State.
Best Savings Accounts in Florida
Liberty Savings Bank
CIT Bank
Florida State University Credit Union
Community Credit Union
Which Banks Have the Best Savings APYs?
Savings interest rates are higher than they've been in many years, but if you're using a traditional, big-name bank, you could be missing out on these rates.
Here are our top picks for those who want to earn the highest interest on their savings.
Online Savings Accounts Available in Florida
When you're deciding where to put your savings, the first question to consider is whether you'd prefer to bank online or at a branch. While branch banking can offer convenience, online banks may offer higher rates for savings deposits with lower fees.
Liberty Savings Bank
Liberty Savings Bank offers savings accounts that you can open by phone or in person at a branch location. Branches are located in Bradenton, Sarasota, and Venice.
You can also open a Liberty Bank Savings account online through Raisin (formerly SaveBetter), regardless of where you live in Florida. If you choose this option, you can enjoy an annual percentage yield (APY) that's nearly 10 times the national rate. It also outpaces the rate that's offered if you open a savings account with Liberty Savings Bank over the phone or at a branch.
Here are some of the highlights of this account:
Competitive APY
$1 minimum to open
No fees
FDIC-insured
Pros
Branches in 8 states
Competitive rates compared to other brick-and-mortar banks
Black-owned bank
Cons
Service fees charged on some accounts
Extensive ATM network
Learn more about how the Liberty Bank Savings Account works.
CIT Bank
CIT Bank, a division of First Citizens Bank, is an online-only banking option for Florida savers. You can open a number of account types with CIT Bank, including savings. Here are some of the key features of a CIT Bank savings account:
Earn rates higher than the national average for Savings Connect accounts
Mobile check deposit
Online and mobile banking access
No monthly service fees
FDIC-insured savings
You'll need at least $100 for your minimum deposit to open an account. In addition to the Savings Connect account, CIT also offers Savings Builder accounts, money market accounts, and certificate of deposit (CD) accounts.
Pros
Low opening balance of $100
Competitive rates
Cons
No free ATM network
No branch access
Read our full CIT Savings Connect review.
A Look at Local Florida Banks
If you need branch availability for your savings account, joining a credit union or using a community bank is another way to do banking in Florida. Here's a look at some credit unions in the state. You can probably find a credit union in your own neighborhood.
Florida State University Credit Union
Florida State University Credit Union offers checking accounts, savings accounts, and share certificate accounts to help eligible members manage their money. Membership in the credit union is open to:
People who live or work in Bay, Calhoun, Escambia, Franklin, Gadsden, Gulf, Holmes, Jackson, Jefferson, Leon, Liberty, Okaloosa, Santa Rosa, Taylor, Wakulla, Walton, or Washington counties
FSU students who are in good academic standing
FSU faculty and staff
Members and employees of organizations that are part of the FSU community
Members and employees of businesses that do business with or have offices at FSU
Family members of existing FSU Credit Union members
Employees and residents of HarborChase Senior Living Community
Employees of FSU Credit Union
Options for savers include share accounts, student savings accounts, youth savings accounts, holiday savings accounts, and goal-based savings accounts. Each one earns interest, with the highest rates paid for student and youth savings accounts. You might choose this credit union if you're an FSU student or you want to help your child earn a great rate on savings.
Pros
Full-service bank for locals
Several different types of savings accounts are available
Cons
Hard to qualify for membership
Rates aren't as good as some online banks
Community Credit Union
Community Credit Union is a member-owned credit union serving Brevard County and surrounding areas. You may be eligible to join if you:
Live, work, worship, attend school, or conduct business in Brevard, Indian River, Orange, Osceola, Polk, or Volusia counties
Are employed by the educational, health care, public information commerce, or public service systems in Orange County
Are a retiree of a business that operates in an eligible county
Are associated with ABATE of Florida, Inc.
Are an immediate family member of a CCU member
Community Credit Union's Serious Saver Account offers one of the most competitive APYs around for savers, with no minimum deposit to open. You can open an account by phone, at a branch, or online after completing a membership application.
Pros
Free access to ATMs at 50,000 locations
Can open an account in person, by phone, or online
Cons
Must live locally to join
May find better APYs at online banks
How We Chose the Best Florida Savings Accounts: Methodology
MoneyRates determined the best savings accounts in Florida by reviewing data from savings accounts offered by online banks and local, regional, and national banks in Florida. We looked at current interest rates and APYs offered on savings accounts at over 25 online and local Florida banks, along with requirements to open an account, fees, ATM availability, customer satisfaction, and ease of online and in-app banking.
Our top choices in Florida reflect market conditions and bank offers at the time of our analysis. Banks can change their rates and other features on their savings accounts regularly, so it's a great idea to do your independent research.
How to Choose a Savings Account in Florida
Florida savings accounts aren't all alike, and it's helpful to compare the different options. Here are some of the most important things to consider when deciding which savings account to open.
Interest Rate
When you're trying to grow your savings, getting a great rate may be a top priority. As you look at different savings options in Florida, consider the interest rate and the APY you could earn.
As a general rule of thumb, online banks are likely to offer higher rates than traditional banks. And credit unions might also outpace brick-and-mortar banks.
When looking at rates, check to see how they're applied. Specifically, consider whether you'll earn the same rate across all balances or if rates are tiered.
Fees
Fees can detract from your efforts to grow savings. As you consider Florida savings accounts, look at the fees each bank or credit union charges.
Again, online banks are more likely to be fee-friendly, with no maintenance fees or monthly fees. If you're weighing a savings account that has a monthly fee, check to see if there's anything you can do to waive it.
Opening Deposit
Some savings accounts may require $0 or $1 to open; others may expect you to deposit $100 or more to get started. The account you choose should have a minimum deposit requirement that suits your budget.
Access
Being able to access your money when you need it matters, especially if your savings account holds your emergency fund.
If you're looking at a traditional bank or credit union in Florida, consider where branches are located and how close they are to your area. With online banks, it's important to know which ATMs you can use to access your money if your account comes with an ATM or debit card and whether mobile check deposit is available.
Where Can You Open a Savings Account in Florida?
There are different places you might consider saving money in Florida. Understanding how they compare can help you choose the right option for you.
Banks
Florida is home to a number of banks, including local and regional banks as well as branches of larger banks. Opening a savings account at a bank can have some advantages since you may be able to access your money at a nearby branch. Funds may also be FDIC-insured.
The downside is that brick-and-mortar banks may not be able to offer the best rates on savings. They may also charge more in fees for savings accounts.
Credit Unions
Florida also has its share of credit unions, which typically have a membership requirement to join. This membership requirement may be based on where you live, work, or go to school.
Credit unions can offer an advantage over banks since they may offer higher rates on savings accounts or charge fewer fees. The downside is that if you don't meet a credit union's membership criteria, you won't be able to join.
Online Banks
Online banks typically do not offer branch banking access; you're limited to online and mobile banking instead. However, the upside is that online banks may pay higher rates for savings accounts while also charging fewer fees.
An online bank can also require a lower minimum deposit. Depending on the bank, you may be able to open your account online in minutes.
How Interest on Savings Accounts Is Earned in Florida
Savings accounts that are available to Florida residents accrue interest based on the amount of money that you deposit into your savings account.
Interest on a Florida savings account is compounded either daily, monthly, or by the quarter. The most common way Florida savings account interest is paid is that it is compounded daily and applied to your account monthly.
How Much Money Is Your Florida Savings Account Paying You?
For Florida residents, you can determine how much interest your savings account with a simple formula. To make it easy on yourself, you can also use a compound interest calculator to easily see how much you'll have in your account after a certain amount of time.
You will also be able to see the amount of interest that your savings account has accrued via tax documents. 1099 tax documents illustrate all your non-W2 income. The 1099-INT form will explain how much you make via the interest on your savings accounts. The bank will send you the form by January 31 of every year. You'll use the form to prepare your income taxes.
How Much Tax Do You Pay in Florida for Interest You Earned?
Because Florida does not have a state income tax, Florida residents are only responsible for paying federal income tax on the interest accrued by their savings accounts. Federal income taxes are the only taxes that are applied to savings account interest income in Florida.
Florida Savings Accounts vs. Money Market Accounts
Savings accounts are designed to hold the money you don't plan to spend right away. But there are other ways to save, including money market accounts and CD accounts.
Money market accounts are also intended to hold the money you don't necessarily plan to spend in the near term. But there are several things that set them apart from savings accounts.
Check-writing
Interest rates
Minimum deposits
Check writing
Some money market accounts allow you to write checks or make purchases using a linked debit card. This means you have easy access to your money. Savings accounts, on the other hand, usually don't come with these features.
Interest rates
Money market accounts may offer higher interest rates than savings accounts, depending on the bank. Whether these rates are tiered or apply to all balances can depend on the bank.
Minimum deposits
The amount you need to open a savings account may be different than the minimum deposit required for a money market account. Money market accounts may require you to put up a little more money to open, though again, this can depend on the bank.