The Best Savings Accounts in New Hampshire for 2023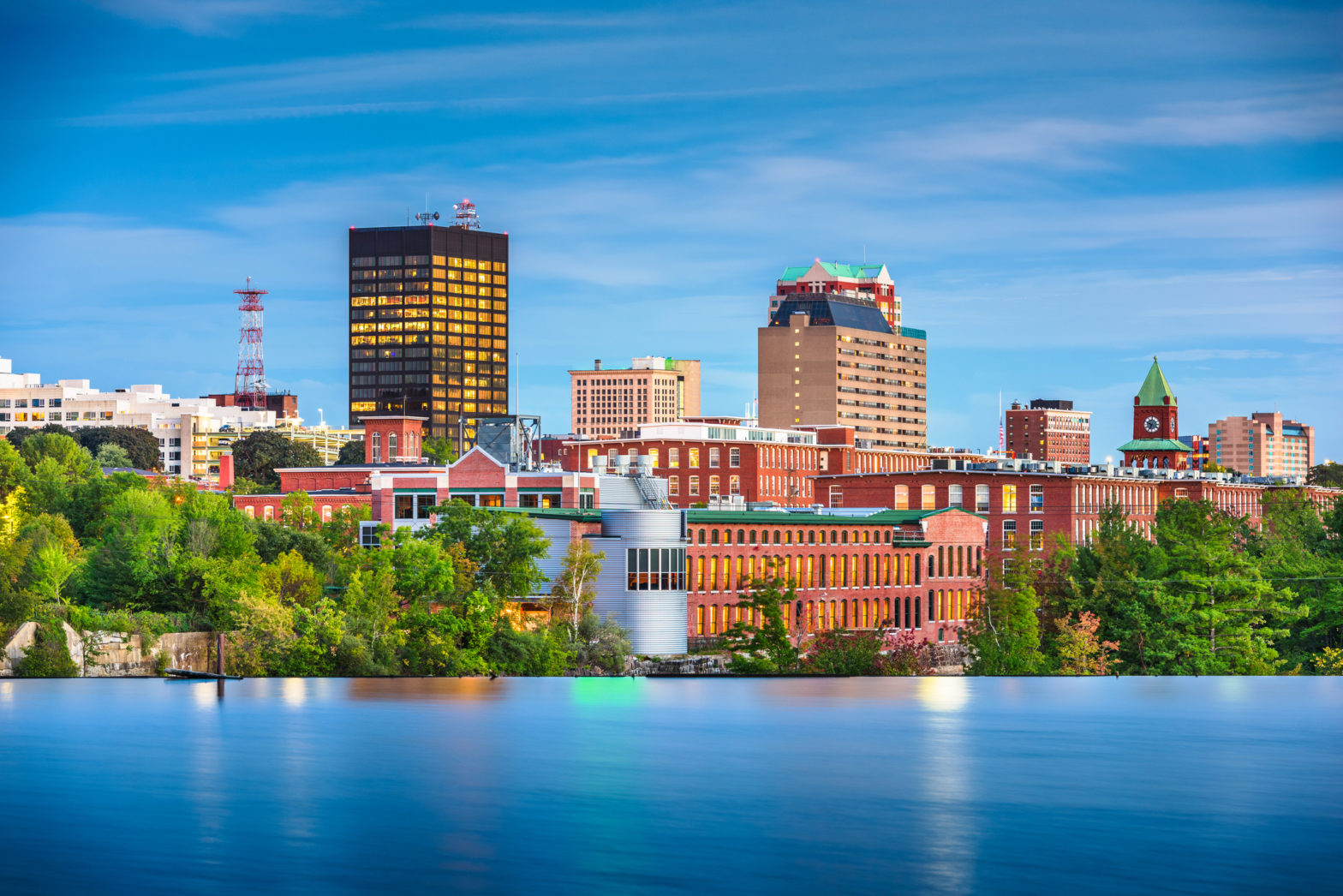 Since New Hampshire has one bank for every 3,030 residents in the state, there is an abundance of choices for people looking for the best savings account rates to help them meet their financial goals.
But everyone's needs are different, so it's a good idea to explore what banks have to offer to choose the best one.
To help you find the right bank to meet your needs, continue reading for information on the best savings accounts in New Hampshire.
The Best Savings Accounts in New Hampshire
USAA Bank
Fifth Third Bank
Truist Bank
Busey Bank
WSFS Bank
Holy Rosary Credit Union
One Credit Union
Find Banks With the Best Savings Account Rates Fast
Explore savings accounts at online and traditional banks and find the best rate and terms for you. Compare savings account rates, fees, security, and more.
Online Savings Accounts Available in New Hampshire
Some of the best savings accounts in New Hampshire are offered by online institutions.
Each individual bank has its own benefits and drawbacks, and below, you will find five online savings accounts available in New Hampshire to get an idea of what's out there.
USAA Bank
USAA Bank caters to the military community, so its customers are active duty servicemembers, members of the National Guard and Reserves, veterans, and their spouses and children.
USAA Bank offers different levels of savings accounts: The USAA savings account, which can be opened with as little as $25, and the USAA Performance First account, which allows people to earn a higher interest rate if they open an account with a minimum of $10,000.
Also, the USAA youth savings account, which can be opened with $25, is geared toward children to help them learn about the importance of putting money away.
Pros
No monthly maintenance fees
An ATM card that can be used in a preferred network of over 60,000 ATM machines around the country
Access to an app with free budgeting tools
Cons
Being able to open an account is limited to the military community
$2 fee for withdrawals made at non-network ATM machines after the first 10
Fifth Third Bank
Fifth Third Bank offers simple solutions that can help consumers reach their savings goals.
When you start a Fifth Third Momentum® Savings account, you won't be charged a monthly service fee if you already have a checking account at the bank, maintain a monthly average balance of at least $500, or hold a military banking account.
Pros
Competitive interest rates
App allows customers to access the Smart Savings feature that schedules deposits from their checking to savings account
Customers have access to an app that allows them to create multiple savings goals
Cons
A service fee of $5 a month is charged to customers who don't meet specified criteria to waive the fee
Smart Savings features are not accessible through the bank's website
Truist Bank
Truist Bank allows customers to earn extra benefits if they have other accounts at the bank.
For example, those with a savings and checking account can link the two to receive overdraft protection.
To open a savings account, you must have a $50 minimum opening deposit.
The bank charges a monthly maintenance fee, which is waived if you maintain a balance of at least $300 or preschedule savings transfers from another account for at least $25 a month.
Pros
Overdraft protection
Ability to waive monthly maintenance fees
Low minimum opening deposit amount
Cons
Customers who don't meet specific criteria are charged a $5 maintenance fee
Customers are charged a $3 paper statement fee
Busey Bank
Busey Bank has been helping consumers with their financial goals for over 150 years.
One way the bank does this is through its Big Change benefit, which allows those with a checking account to have transactions made with their debit card rounded up to the nearest dollar, so all extra change is automatically transferred to the savings account.
Pros
No minimum amount to earn interest
No monthly maintenance fee if a $300 minimum balance is maintained
Six free withdrawals per month
Debit MasterCard that can be used at any ATM
Cons
$10 charge when customers make seven or more withdrawals
$3 monthly maintenance fee is charged if the balance goes below $300
WSFS Bank
WSFS offers tiered interest rates on savings accounts, which allow you to increase the interest an account earns as you save more. While a robust mobile app is available to help customers manage their accounts and grow their money, this bank requires a minimum opening deposit of $100.
Pros
Overdraft protection available
Mobile app available to help customers manage their account
Customers with a checking account can set up automatic savings
Cons
$5 monthly maintenance fee
High minimum opening deposit of $100
A Look at Local New Hampshire Banks
In addition to online banks, there are state institutions where you can open the best savings account in New Hampshire to meet your needs. The following are some of them.
Holy Rosary Credit Union
Based in Rochester, Holy Rosary Credit Union is one of the largest credit unions in the state, with over 22,000 members and five locations.
Membership is available to anyone who works, lives, attends school, or worships in New Hampshire. Members who have a savings account can easily access their funds through the credit union's large network of ATMs, as well as online and mobile banking platforms.
Pros
No monthly maintenance fees
Low minimum balance of $5.00 required
Interest paid at the end of every month
Cons
Only six electronic withdrawals are allowed per month
Interest rates may not be as competitive as other banking institutions
One Credit Union
One Credit Union has been providing services to customers who live or work in Sullivan, Coos, Cheshire, and Grafton Counties since 1952.
The credit union offers a high-yield savings account that allows members to earn higher interest rates as they save more. In addition, the tiered rate applies to the entire balance in the account rather than to only certain amounts of money.
Pros
Automatic savings plan available to those with a checking account
Online resources are available to teach consumers about setting financial goals and maximizing their savings
No minimum opening balance required
Cons
Membership is only available to residents or workers in limited areas of the state
Limited branch locations for those who like to do any in-person banking
How We Picked: Methodology
The best savings accounts in New Hampshire were selected based on an exhaustive analysis of savings accounts offered by online, national, regional, and local banks serving major cities including Manchester, Nashua, and Concord.
We narrowed down our search to savings accounts with low monthly maintenance fees, opportunities to waive these fees, ATM network availability, excess withdrawal fees, ease of online and in-app banking, interest rates, and more.
The best savings accounts reflect market conditions and bank APYs at the time of our analysis. Banks can and do change their rates and terms on a regular basis, so you should check with banks directly to see what they currently offer.
How to Choose a Savings Account in New Hampshire
Choosing the best savings account in New Hampshire depends on your needs and goals. The following are some of the characteristics of a savings account that you can consider when making your decision.
Interest Rate
First and foremost, you're probably thinking about what kind of interest rate you can get on your savings account. Be sure to check the websites of the banks you're looking at to determine what different institutions are offering. Also, think about how much you're able to save, as some banks may have more attractive interest rates for accounts with larger amounts of money.
Fees
Fees can really eat into your savings account, so obviously, they're a top consideration. Some banks don't have fees for maintaining an account at all, while others will waive their fee if you keep a minimum balance.
Opening Deposit
Some banks have an opening deposit amount of at least $100, while others require a much lower minimum amount to open an account — sometimes as low as $25. This can make a difference if you want to start an account, but money is a little tight, so looking around for the best options that fit your budget is important.
Other Accounts Available
If you want to do all your banking in one place, check to see what other accounts each bank you're considering offers. Whether you want a checking account, money market account, or IRA, find out what else each bank provides to its customers.
Customer Service
Dealing with money can be complicated — and stressful. Finding a bank with good customer service is a must so you can get the help you need when you need it. Look at the phone or online customer service hours, and, if you prefer banking in person, the hours of the local branch. Also, to get a sense of what kind of customer service people receive, read online reviews of the banks you're considering.
Where Can You Open a Savings Account in New Hampshire?
When you're looking for the best savings account in New Hampshire, there are several types of banking institutions you can choose from.
Although they are all here to safeguard your money, they're not all the same.
Learn more about all the places where you can open a savings account.
Online Banks
If you feel comfortable banking online and you don't think you'll need to go to a brick-and-mortar branch for any of your banking needs, an online bank is a good choice.
In fact, the lack of physical locations can work to your advantage because online banks tend to have higher interest rates, as well as lower fees or no fees at all.
However, your money is every bit as safe in an online bank as it is in a traditional one since deposits are insured by the Federal Deposit Insurance Corporation (FDIC).
This means your funds are covered up to $250,000, just as they would be in a brick-and-mortar bank.
Banks
From small, local institutions that serve a specific community to large multi-national ones with branches around the world, traditional banks are designed to meet all of a consumer's banking needs — from savings to checking to investments to loans.
However, the downside is that they have more overhead than online banks, so customers are generally charged higher fees and receive lower interest rates on savings accounts.
Credit Unions
Credit unions are financial institutions owned by their members, which are generally made up of people who live in a certain geographic location or are employed in a specific profession.
The money you put in credit unions is protected by up to $250,000 through the National Credit Union Administration (NCUA), which is the credit union equivalent of the FDIC.
Also, credit unions allow you to do the same financial activities you would with banks, so you're able to open savings and checking accounts and receive credit cards and loans.
New Hampshire Savings Accounts vs. Money Market Accounts
All of the best savings accounts in New Hampshire can help you meet your short- and long-term financial goals, but there are differences depending on the type of account you open.
The following is a look at the differences between New Hampshire savings accounts versus money market accounts.
Best Uses
Savings accounts can be used for short- or long-term goals, but since money market accounts typically have higher interest rates and access to funds is somewhat limited, they are a better choice if you have long-term goals that you're working toward, like saving for retirement or putting a down payment on a home or car.
High Interest Rates
Although the rates can differ depending on the bank, generally, money market accounts yield higher interest rates than savings accounts. However, that only applies to regular savings accounts. If you get a high-yield savings account, interest rates will be more comparable to those of money market accounts.
Access to Funds
If you want to write checks to access your funds, you can do it with a money market account but not with a savings account. And even with that, money market accounts limit the number of checks you can use. If you want to access your funds in a savings account, you'll need to transfer money to your checking account or make a withdrawal at your branch.
High Minimum Balance
While each bank has different standards, generally, consumers need to have a high minimum balance — in some cases, at least $10,000 — to maintain a money market account. Although you may need a minimum balance for a savings account, it's generally not as high.
ATM Access
Money market accounts do come with an ATM card, while in most cases, savings accounts do not. However, some banks will allow consumers who have a checking account to link it with their savings account to make ATM withdrawals that way.
How Savings Accounts in New Hampshire Earn Interest
Banks and credit unions in New Hampshire pay interest on savings accounts to incentivize customers to save their money with that bank.
Interest is compounded on savings accounts daily, monthly, or sometimes quarterly. In most cases, interest is compounded daily and applied to your account monthly.
Interest can be accrued in two ways: simple interest and compound interest. Simple interest is accrued when the interest only compounds the amount of money that you have deposited in the savings account.
Compound interest means that interest is earned on the amount that you put into the account plus any previous interest, making this the most desirable type of interest.
How Much Are You Earning in Interest?
To learn how much money you have made on interest accrued via your savings account, you can calculate this number yourself using a simple formula, use a compound interest calculator, or look at tax documents.
A 1099-INT document is a tax document provided by the IRS. This document reports all non-wage income, including any interest accrued by a savings account.
How Much Tax Do You Pay in New Hampshire for Interest Earned?
Because New Hampshire does not have an income tax, and savings account interest is considered a form of income, residents with savings accounts do not pay state income tax. However, New Hampshire residents are still subject to federal income tax on interest earned.
Frequently Asked Questions (FAQs)
What is the largest bank in New Hampshire?
The largest bank in New Hampshire is the Bank of New Hampshire, which has operations based in Laconia. The bank has 25 branches around the state and $1.2 billion in deposits.
How many bank accounts should I have?
Although how many bank accounts you should have depends on what your goals are, generally, it's a good idea to have a mix of multiple checking and savings accounts.
For example, you may want to have two checking accounts, so there's one for paying your monthly bills and another for fun things like entertainment and gifts.
When it comes to the best savings accounts in New Hampshire, you can maintain separate accounts to help with different objectives.
One account should be an emergency fund to help with unexpected problems that come your way, while other accounts can be used to save for retirement, as well as pay for things like weddings, vacations, and putting a down payment on a house or car.
What bank has the best savings account plan?
Everyone's idea of the best savings account plan will differ from one person to the next.
However, when looking for the best savings accounts in New Hampshire, you should consider what different banks have to offer in terms of interest rates, fees, and minimum balances.
Also, you'll want to think about the customer service that is provided, as well as other types of accounts that are offered.