The Best Savings Accounts in Oregon for 2023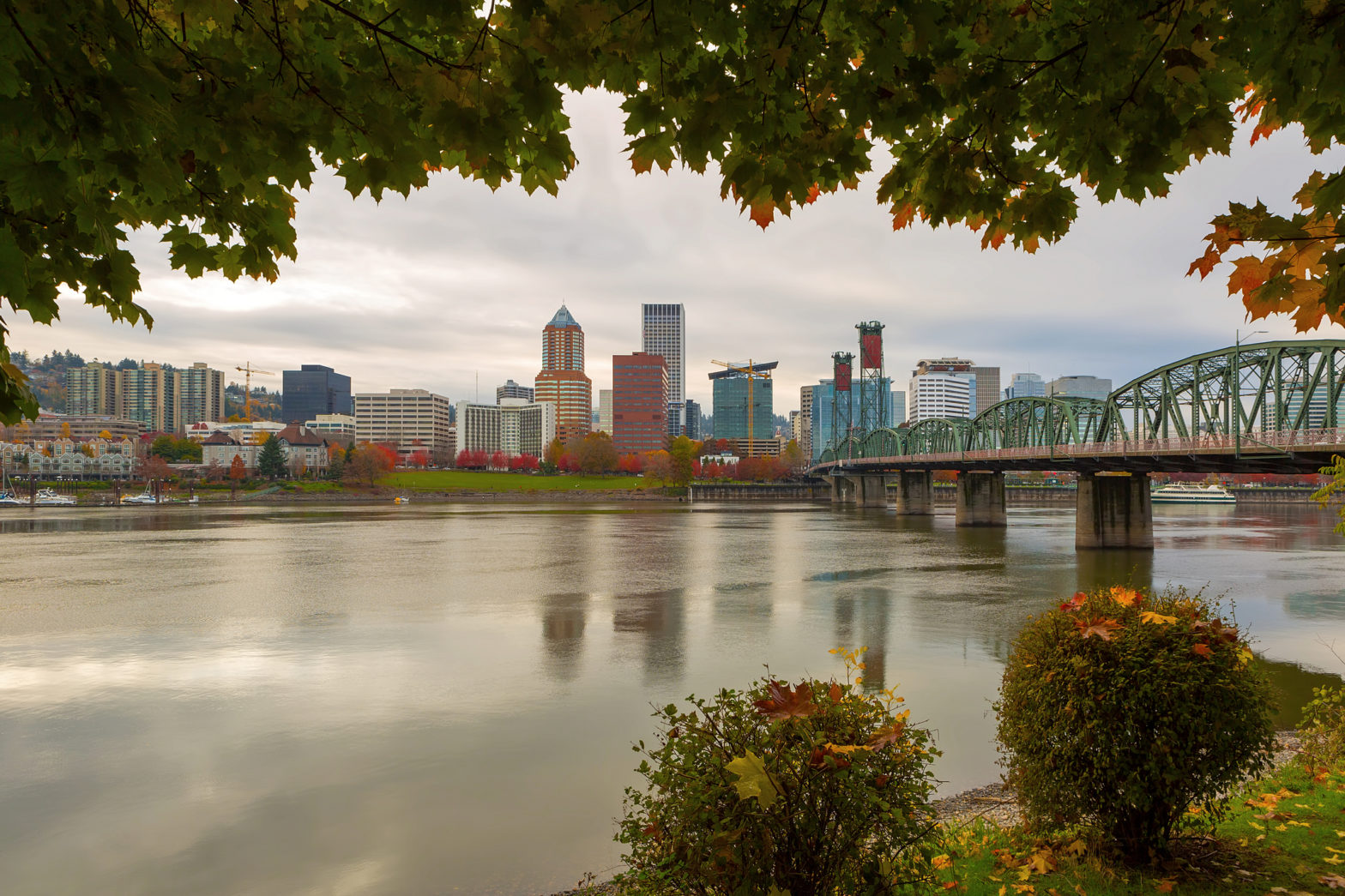 Oregon is home to several financial institutions, including big banks, smaller regional banks, community banks, and credit unions.
There are more than 1,500 banks altogether, so you have plenty of options when deciding where to keep your money.
If you're looking for the best savings accounts in Oregon, the options include accounts from line banks as well as local banks.
Here's a closer look at how Oregon banks compare to help you find the best place to keep your money.
The Best Savings Accounts in Oregon
Synchrony Bank
SFGI Direct
UFB Direct
Ally
Oregon Community Credit Union
First Republic Bank
Find Banks With the Best Savings Account Rates
Explore savings accounts at online and traditional banks and find the best rate and terms for you. Compare savings account rates, fees, security, and more.
Online Savings Accounts Available in Oregon
Online savings accounts can be a good fit for people who don't mind not having branch access and want to earn higher rates while paying lower fees.
Here are some of the best online savings accounts in Oregon offered by online banks.
Synchrony Bank
Synchrony Bank is an online bank based in Draper, Utah.
In addition to high-yield savings accounts, Synchrony Bank offers high-yield money market accounts and certificate of deposit accounts for savers.
The high-yield savings account pays a competitive rate, and you can access your money at the ATM.
There's no minimum balance requirement for savings, money market, or CD accounts, and balances are FDIC insured.
Pros
Competitive interest rate
ATM access
No minimum balance requirement
Cons
A checking account is not offered
No branches
SFGI Direct
SFGI Direct is a division of Summit Community Bank and is based in Moorefield, West Virginia.
The SFGI Direct Savings Account features an impressive annual percentage yield (APY) with no monthly service charges.
You only need a balance of $1 to earn interest, and you can manage your account online 24/7.
Funds are FDIC-insured, up to the maximum deposit insurance limits.
Pros
Easy online account opening
Highly competitive interest rate
No account maintenance fee
Cons
No ATM access
No option to open a checking account
UFB Direct
UFB Direct offers two ways to save for Oregon residents: money market accounts and high-yield savings.
Both accounts allow you to earn an exceptional rate, and with the savings account, you pay no monthly maintenance fees.
There is a fee for the money market account, which you can avoid by meeting a minimum balance requirement.
Money market savings accounts also come with check-writing privileges.
Your deposits with UFB Direct are FDIC-insured.
Pros
Interest rate well above the national average
No monthly fee for savings
ATM card included
Cons
No checking accounts
No ATM fee reimbursement
Ally
Ally offers online savings accounts as well as other banking products, including checking accounts, money market accounts, and a variety of CD products.
One unique advantage is the option to set up buckets within your Ally savings account to fund individual financial goals.
You can also get a savings boost by rounding up transactions from a linked checking account and the "Surprise Savings" feature.
There are no monthly maintenance fees or minimum balance requirements, and balances are FDIC-insured.
Pros
Generous APY
No minimum balance requirements or maintenance fees
Savings buckets let customers micro-manage their money
Cons
Excess transaction fee
No ATM access
A Look at Local Oregon Banks
Smaller banks and credit unions may appeal to savers who want to be able to bank locally.
Here are two of the best savings accounts in Oregon from local banks.
Oregon Community Credit Union
Oregon Community Credit Union is based in Eugene, Oregon, and serves people who live, work, or operate a business in one of 28 qualified Oregon counties.
You can also qualify for membership if you live, work, worship, or go to school in a Washington State-qualified community.
Savers get a great rate on deposits, and you can open an account with as little as $5.
In addition to savings accounts, you can open checking accounts, share certificate accounts, IRAs, credit cards, and loans here. Deposits are insured by the National Credit Union Administration (NCUA).
Pros
Multiple savings options
Above-average rates
Shared branch banking
Cons
Limited branches
Better rates may be found through online banks
No 24/7 customer service
First Republic Bank
First Republic Bank offers a range of personal and business banking services to Oregon residents.
You can choose from passbook savings, money market, and CD accounts to grow your money.
The passbook savings account features a competitive rate that's well above what you'll typically find at traditional banks.
There are no monthly fees, and you can easily manage your money online or at a First Republic Bank branch.
Pros
Above-average rates
No monthly fee
Online and mobile banking
Cons
No ATM access
$500 initial deposit
How We Picked: Methodology
The best savings accounts in Oregon were chosen for our list based on our analysis of savings accounts offered by online, national, regional, and local banks serving major cities, including Portland, Salem, and Medford.
We narrowed down our search by looking for savings accounts offering low monthly maintenance fees, ways to waive these fees, ATM network access, withdrawal fees, ease of online and in-app banking, interest rates, and more.
The best savings accounts reflect market conditions and bank APYs at the time of our analysis.
Banks can and do change their rates and terms on a regular basis, so you should check with these and other banks in Oregon directly to see what savings accounts they currently offer.
How to Choose a Savings Account in Oregon
Choosing the right savings account for your needs and goals is an important decision.
Here are the most important things to consider when looking for the best savings account in Oregon.
Interest Rate
When you're looking for a new savings account, it's natural to focus on the interest rate you can earn.
Online banks typically offer higher rates than traditional banks, owing to their lower overhead and operating costs.
When comparing rates, consider whether the rate applies across all balances or whether it's tiered, with the highest APY applying to higher balances.
Fees
Banking fees can be a headache if they nibble away at the interest you're earning on a savings account.
Again, online banks can be the most fee-friendly option for savers.
But don't count out local banks or credit unions, which may charge lower fees or offer multiple ways to waive them each month.
Opening Deposit
Banks can request a minimum deposit to open a new savings account.
At online banks, this may be as low as $1 or even $0.
With credit unions, the minimum may be $5, while local Oregon banks may require $100 or more to get started.
It's important to choose a savings account that fits your budget and how much you have to deposit initially.
Access
Online banks can offer mobile banking access to your money or online access.
Some, though not all, also allow you to manage your savings at ATMs with a complimentary ATM card.
With traditional banks, you can get all those services along with branch banking.
So, it's important to decide how you'd like to be able to keep track of your savings when choosing a bank in Oregon.
Customer Support
Customer service matters if you have questions or need help with your account.
Depending on the bank, support options may include phone support, email, or live chat. And with traditional banks, you also have the option to visit a branch if you need assistance.
Where Can You Open a Savings Account in Oregon?
When you're ready to open a savings account in Oregon, you have three options to choose from: online banks, traditional banks, and credit unions.
Here's more on how they compare to help you decide which one is the best fit.
Online Banks
Online banks operate only online for the most part, though some may have a branch location or two as well.
The main draw of online banks is the opportunity to earn higher rates on savings accounts compared to traditional banks.
You may also pay fewer fees with an online bank, though you're typically limited to accessing your money online or at an ATM if the bank allows it.
Traditional Banks
Traditional banks have a physical footprint, so you can head to a branch if you need to make a cash deposit or talk to a banker.
You may earn less in interest with savings accounts from traditional banks, however, and you're also more likely to pay a monthly maintenance fee.
But you might consider a brick-and-mortar bank if you're also interested in other banking products, such as loans or credit cards.
Credit Unions
Credit unions are membership organizations, and they don't operate the same way as banks.
You can find savings accounts here, along with money market accounts, share certificate accounts, and CDs with a variety of terms.
Depending on the credit union, the rates you earn may be on par with what you can find at some of the top online banks.
Credit unions can also charge fewer fees and offer added benefits, such as interest rate discounts on loans.
Oregon Savings Accounts vs. Money Market Accounts
Savings accounts and money market accounts can help you save money, but they work in different ways.
Understanding the differences between them can make it easier to determine which one is best suited to your goals.
Comparing Oregon Savings Accounts & Money Market Accounts
Minimum Deposits
As mentioned, banks can set minimum balance requirements to open a savings account or money market account.
With online banks, you might be able to open a savings account with just $1.
Money market accounts, on the other hand, may require $100 or even $500 to open, even at an online bank.
Withdrawals
Federal rules used to limit you to six withdrawals per month.
While that restriction has been lifted, banks can still limit transactions from savings and money market accounts.
Your bank may give you an ATM card for a savings account, though that's uncommon.
Money market accounts typically come with a debit card, paper checks, or both.
Interest Rates
Savings accounts and money market accounts usually have variable interest rates, meaning they can go up or down to keep pace with movements in a benchmark rate.
Whether you get better rates from a savings account or a money market account can depend on where you open them.
Online banks tend to have the best rates for either type of account overall.
Best Uses
Savings accounts and money market accounts can both be used to hold money that you need to keep readily accessible.
You might use a savings account to hold your emergency fund, for example, while using a money market account to save for a longer-term goal, like a new car or a down payment on a home.
Fees
Savings accounts and money market accounts can have monthly maintenance fees, though you're less likely to pay them at online banks.
The fee may be higher for money market accounts, especially if you're opening an account that includes premium benefits, such as rewards or relationship rates.
Frequently Asked Questions (FAQs)
Here are some answers to some of the most commonly asked questions about savings accounts and banking in Oregon.
What's the best savings account in Oregon?
The best savings account in Oregon is the one that offers the optimum combination of high rates and low fees, with a minimum deposit requirement that you're able to meet. In general, you're more likely to find those things at online banks versus traditional banks.
Is a savings account or CD account better for Oregon savers?
Savings accounts can offer competitive rates and convenient access, while CDs are better equipped to hold money that you don't plan to spend right away. Oregon savers can open both types of accounts to fund different financial goals.
How old do you need to be to open a savings account in Oregon?
Generally, you need to be 18 to open a bank account in your name. If you're under 18, you'll need to have a parent or guardian open a savings account for you.