How to Open the Right Savings Account: Banks, Rates, and More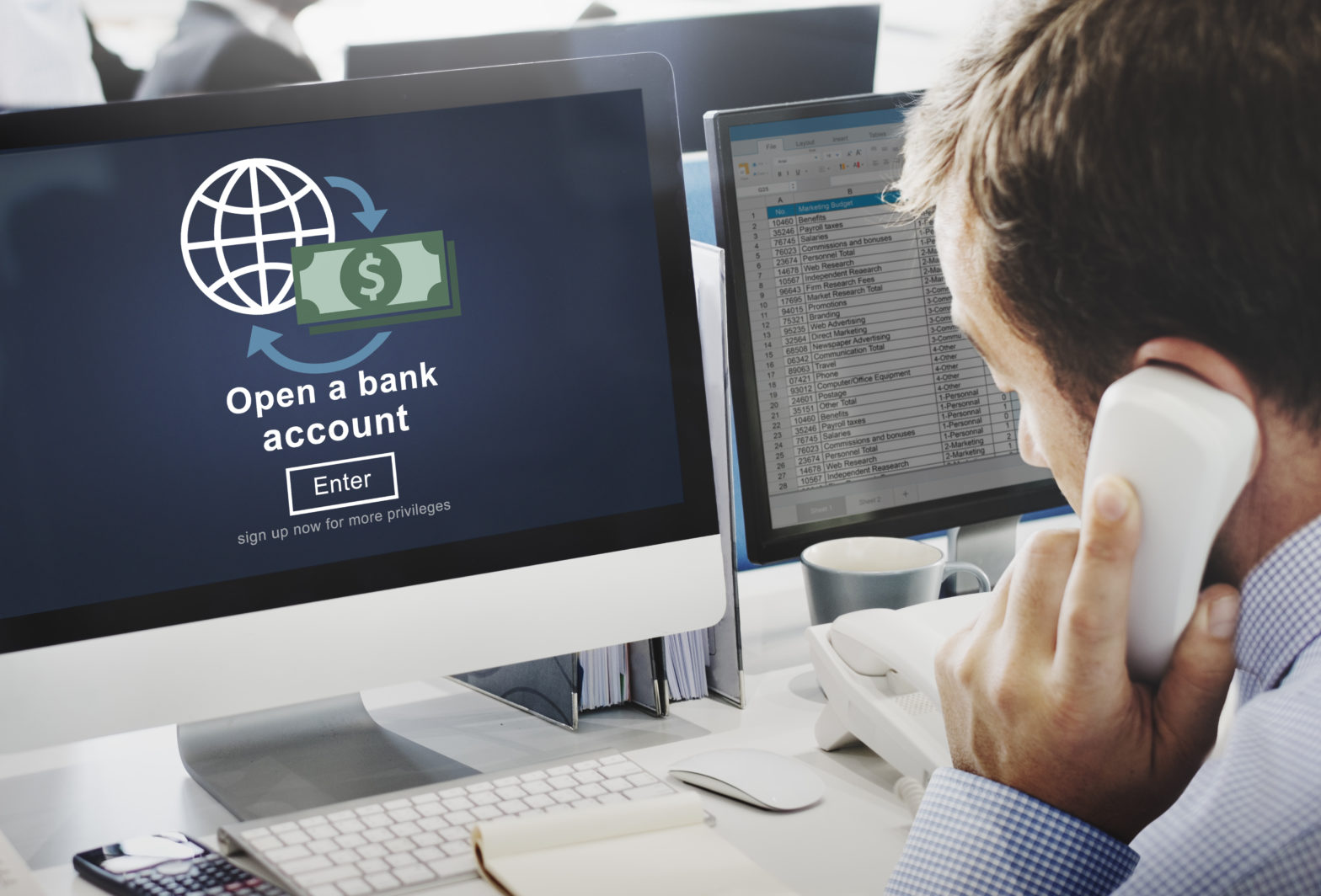 If saving money is one of your top financial goals, opening a savings account with a great interest rate is an important first step to keep your funds safe and separate.
You'll need to know what the requirements are for how to start a savings account, and that's what you'll find in this step-by-step guide.
The most critical information about your decision to open a savings account is also in the guide. Here's what you'll learn:
Where to find the best savings account rates so your money works hard for you
How to choose between banks and savings accounts
What a savings account is, and why it's important to have one
How to Open a Savings Account
Opening a savings account isn't hard to do. Most financial institutions make it very easy to make your initial deposit and start saving.
Plus, savings accounts are ubiquitous. Virtually every bank or credit union in the U.S. offers savings accounts among its products and services.
The issue is finding the best savings account for your needs. There are some banks offering highly competitive savings account APYs, but you need to know where to look.
Which Banks Have the Best Savings Account Rates?
Savings rates are higher than they've been in several years, but if you're using a traditional, big-name bank, you're likely missing out on these rates.
Here are our top picks for those who want to earn the highest interest on their savings.
Step 1. Set Your Priorities: What Do You Need From a Savings Account?
Before opening a savings account, it's crucial to carefully consider your financial priorities and what you require from a bank or credit union in terms of products and services.
When making a checklist of your ideal savings account features, be sure to take into account the following factors.
Safety and Security
Ensuring the safety and security of your hard-earned money is paramount. To do so, inquire whether your deposits will be insured by the Federal Deposit Insurance Corporation (FDIC) or the National Credit Union Administration (NCUA).
Both of these organizations offer deposit insurance, but the maximum coverage limits may differ. Knowing your funds are protected can provide peace of mind in the event of a financial crisis.
High Yield
While a savings account is generally considered a low-risk, low-return investment, it's still important to consider the interest rates you can potentially earn. Research and compare the interest rates offered by various banks or credit unions. A high-yield savings account can help your money grow more quickly over time, so it's worth examining the rates to optimize your savings.
Convenience
Convenience is a key factor in managing your savings account effectively. Evaluate the online banking and mobile banking features offered by the financial institution.
Consider whether they provide services such as person-to-person payments, mobile check deposits, and a user-friendly mobile app. These features can make it easier to manage your funds and perform transactions from the comfort of your home or on the go.
Accessibility
Accessibility is vital, as it affects how easily you can access and manage your savings. Check the availability of branches and ATMs of the bank or credit union.
The more accessible these are, the more convenient it will be to make deposits and withdrawals. Additionally, inquire about automatic transfers, which can help you build your savings more systematically by automating contributions from your checking account.
Minimum Requirements
Every savings account may have specific minimum deposit requirements. Assess how much of an initial deposit you can afford to make without straining your finances.
Some accounts require a substantial initial deposit, while others are more accommodating for those who wish to start with a smaller amount.
Finding an account with a minimum requirement that aligns with your financial situation is crucial.
Cost
Examine the fee structure associated with the savings account. High fees can eat into your savings over time.
Consider whether there are monthly maintenance fees, withdrawal fees, or any other charges. Look for accounts that offer fee waivers or those that have minimal fees, especially if you plan to maintain a lower balance.
By carefully evaluating these factors, you can make an informed decision when choosing a savings account that aligns with your financial goals and priorities.
This will ensure that your money is not only safe but also working for you to achieve your savings objectives.
Note: If you're planning to open a joint savings account and won't be the sole account holder, be sure to get the other person's input on what they need as well. It's best to find a savings account option that works for both of you from the start.
Step 2. Do Your Research: Compare Banks and Savings Account Options
This may be the most important step when opening a savings account. Taking time to research what individual banks and credit unions offer to savers is key to choosing the right account for you.
When comparing banks, the two most critical factors to consider are:
Most financial institutions in the U.S. have deposit insurance from the FDIC or the NCUA. Deposit insurance covers savings accounts up to $250,000 per depositor, per financial institution, and per account ownership type.
The best high-yield savings accounts, on the other hand, are relatively difficult to find unless you know where to look. However, a unique study that MoneyRates conducts every quarter narrows the huge field of banks offering savings accounts down to the top ten.
Interest rates can change at any time, but the banks that make the top ten on America's Best Rates Survey consistently offer the best savings account interest rates over an entire quarter. And many of these banks make the top ten list every quarter, year after year.
Using rate consistency to compare banks is one way to determine which has the best savings account rates, but there are other important factors to consider too. For instance, you should also be looking at:
Any monthly fees the bank charges and what you can do, if anything, to avoid them
Minimum balance requirements and minimum balance fees, if any
Monthly withdrawal limits and excess withdrawal fees, if any
Other fees, such as paperless statement fees or early account closure fees
Whether the bank offers personal finance tools such as free savings calculators or budgeting tools
Customer service and how you can get in touch with your bank if necessary
Online and mobile banking features and benefits
You may also want to consider whether a bank offers other products and services you might need, such as checking accounts, certificate of deposit accounts, personal loans, or credit cards. You may find it more convenient to do all of your banking in one place as opposed to spreading your money across several financial institutions.
It can also be helpful to consider the bank's overall reputation and how it is perceived by customers and the banking industry. The goal should be to find a trustworthy place to keep your money that offers a desirable combination of high interest rates and low fees.
Step 3. Gather Documents and Required Information
Bank and credit union requirements for opening a savings account typically follow similar guidelines. Generally, you need to be able to provide proof of identity, meet the minimum age requirement, and offer a funding source to make your initial deposit.
As you prepare to open your savings account, it helps to have your information and key documents all together, including:
A copy of your government-issued ID
Bank account number and routing number to make your opening deposit
Your address, email, and phone number
Date of birth
Social security number
Again, if you plan to open a joint savings account, then you need to provide this information for each account holder.
Also, keep in mind that you may need to have a certain amount of money available to open a savings account. While some banks set the minimum initial deposit requirement at $1 or even $0, other banks may require $500, $1,000 or more to open a savings account.
Step 4. Complete the Application and Make Your Initial Deposit
Opening a savings account is easier than ever now because many banks let you do so online instead of visiting a branch in person.
If you're ready to open a savings account online, you just need to complete the application and follow the bank's instructions for how to finalize it. Again, completing the application means giving the bank your personal information as well as financial details for making your initial deposit.
Before submitting your application, though, take a moment to review the terms and conditions associated with the account. This is your chance to double-check what you're agreeing to in terms of fees, interest rates, minimum balance requirements, etc.
Depending on the bank, it may take a few business days for your application to be reviewed and confirmed. Once your account is open, you may have to verify one or two small test deposits if you linked an external bank account. But after that, you can begin setting up automatic transfers or direct deposits to add money to savings regularly.
Regular Savings Account vs. High Yield Savings Account
Savings accounts all serve a similar purpose: helping you set aside money while earning interest. But they aren't all alike.
Brick-and-mortar bank and credit union savings accounts, for example, may offer lower interest rates than savings accounts from online financial institutions. Since online banks tend to have lower overhead costs, they can pass that on to savers in the form of fewer fees and higher interest rates.
High-yield savings accounts are just what they sound like – savings accounts that earn an above-average annual percentage yield. Opening a high interest savings account would make sense if you want to earn the best rate possible on your money.
One thing to note about high-yield accounts is how the interest rates and APYs are applied. Some banks, for example, offer the same rate and APY to all savers, regardless of their balance. But other banks may tier rates so that you need a higher minimum balance to qualify for the best rates.
Paying attention to that matters if you're starting off with a smaller amount of money to save.
What Is a Savings Account, and Why Should You Get One?
A savings account is a type of deposit account that allows you to set aside money for future use. The primary purpose of a savings account is to keep funds safe, liquid, and stable in terms of changes in value.
This is different from a checking account, which lets you deposit money that you plan to use for purchases or paying bills. With a checking account, you might get a debit card and paper checks; but a savings account typically doesn't come with those features. (Some banks may give you a free ATM card that you can use to access your savings, however.)
Savings accounts are particularly useful for housing money you'll need in the short term. For instance, you might open a savings account to:
Act as your emergency fund
Prevent overdraft fees from being charged to a linked checking account
Keep money separate until needed
Once you make your initial deposit and your account is open, you can keep adding money and earning interest over time until you need or want to tap into those funds. You may find all sorts of different reasons to save, like:
Setting aside money for a vacation
Saving up for a car
Creating a cash fund for wedding expenses
Building up for a down payment on a home
Ultimately, the best savings account is the one that checks off all of your personal boxes in terms of interest rates, fees, accessibility, and features.