No Holiday Savings Yet? Here's How to Build Your Funds Fast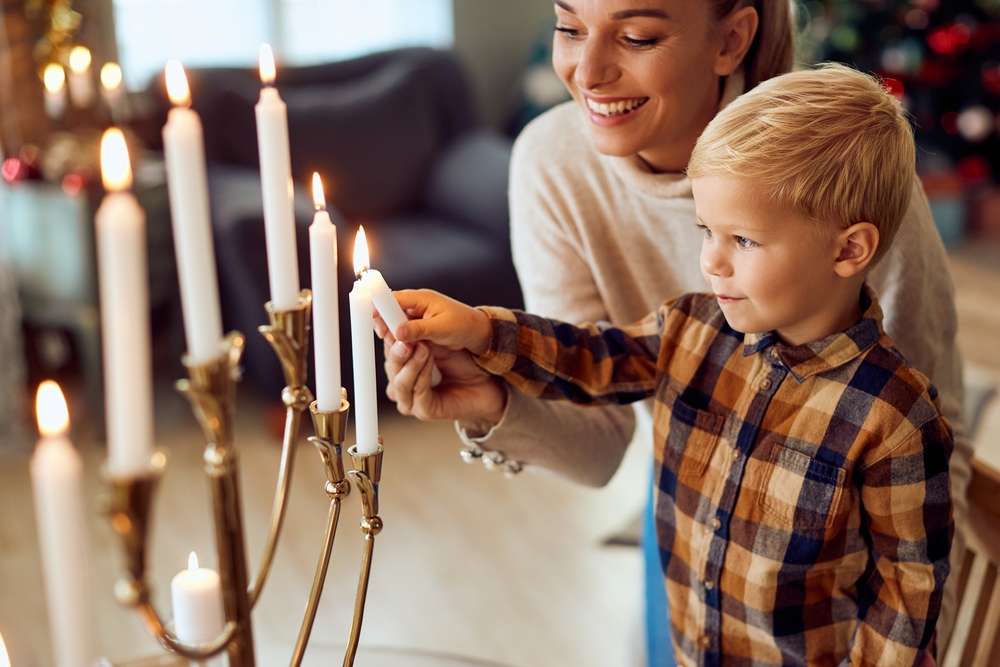 As the peak holiday season approaches, it's a good time to think about how you'll pay for gifts, food, and all the other expenses in your holiday plans without taking on holiday debt.
With only a couple of months until the end of the year, the pressure is on to find a saving strategy sooner rather than later. Having money set aside to fund the holidays is also key to avoiding debt, which likely isn't how you want to start the New Year.
No holiday savings yet? No problem. Here's how to build your funds fast and stay on the nice list with your finances.
Decide What You Can Afford to Spend on the Holidays
Whether you're starting months before the peak holiday season or a few weeks out, it helps to have a budget for spending. If you haven't tackled that part of your planning yet this year, start by reviewing how much money you can reasonably afford to set aside for holiday spending.
If you're trying to fund the holidays on relatively short notice, you'll most likely be earmarking money from your paychecks to save.
Take a look at your regular monthly budget to see how much cash you have available right now to save each payday. Then, look again to see what expenses you might be able to cut back on or reduce altogether ahead of the holidays.
Here are some examples – could you…
Cut out a streaming service or two?
Enact a short-term ban on eating out?
Cancel your gym membership?
Even small changes like these can make a difference in how much you have to save and how quickly you're able to build your holiday funds.
This doesn't have to be a permanent budgeting change, either. You just need to find some extra money to save for the holidays. You can always go back to your regular budget after the first of the year. The goal is to choose a workable number you can set aside regularly in the meantime.
So, say you're paid biweekly, and you're looking at four paydays between now and Christmas. You might commit to saving $150 per paycheck each payday, for a total of $600.
You might have more or less than that, depending on what you make and how often you're paid. What's important is having a set number in mind, which can help you with the next step.
Where to Find the Best Savings Accounts
Finding the bank with the best savings account account to meet your goals is as easy as using our savings account explore tool. Give it a try and find the best place to save your money.
Divvy up Your Holiday Budget
Once you've got your budget amount ready to go, it's time to start dividing it up. Make a list of everything you need or want to spend money on for the holidays, which might include:
Gifts
Cards
Decorations
Travel
Food and alcohol
Wrapping paper and trimmings
Entertainment
Assign a dollar amount to each of those categories. For example, if you have $600 to spend for the holidays, you might set aside $200 for gifts, $100 for cards and wrapping paper, $100 for food, $100 for decorations, and $100 for any miscellaneous holiday costs you have. How you split up your savings is entirely up to you, but you want to give every dollar a purpose.
Now, break each one of those categories down further, listing out individual holiday expenses. For example, you might start with gifts and list everyone to whom you want to buy a gift.
Now, go back to your budget number and see how much you can spend individually based on the number of people on your list. So if you have $200 budgeted for gifts and 10 people to buy for, you're looking at a $20 spend per person on average.
If you don't have enough cash to go around, consider whether you should buy for fewer people. That doesn't mean they get no gift at all. You could try your hand at making some inexpensive DIY gifts. You can also look at how you can budget to find good deals on the things you plan to buy.
Using a cashback shopping app that links to your debit card, for example, can pay you back a percentage of what you spend for some holiday savings.
Go through this same process for each category in your holiday budget, ideally assigning a dollar amount to everything on the list. This can help you avoid overspending and help your holiday savings stretch as far as possible.
Keep Your Holiday Funds in the Right Place
Once you know how much you want to save, you need a place to stash that money until it's time to use it. Getting a late start on saving in the holiday season might be cutting it close to opening a holiday savings account. But you could still grow your funds for the holidays by opening a high-yield savings account instead.
High-yield savings accounts, typically offered at many online banks, can offer a higher annual percentage yield on savings compared to a traditional savings account at a brick-and-mortar bank. Online banks may also charge fewer or no fees, meaning you're able to hold on to more of your holiday savings.
When comparing regular savings accounts or holiday savings accounts, there might be a minimum dollar amount you need to get started. If you don't have a lot of money to add to your holiday funds yet, look for an account that lets you start by saving with the smallest amount possible. Then focus on growing those savings by automating deposits or transfers from a linked checking account.
Look for Other Ways to Boost Holiday Savings
In addition to saving money from your paychecks, there are other things you can do to find money to add to your holiday funds. For example, you might try any of these options to get some holiday savings funds together quickly:
Declutter your home and sell off any unneeded or unwanted items
Get a part-time job or increase your regular hours at work
Start a small side hustle, such as raking leaves or pet-sitting to make extra money for the holidays
Apply any found money – like rebates, refunds, or a holiday bonus you receive at work – to your holiday funds pile
Redeem credit card rewards you've already earned to use for gift cards, merchandise, or cash back you could use for holiday shopping
Remember, part of the goal in trying to build savings for the holidays fast is using the money you already have. While it might be tempting to charge holiday spending to a credit card, avoiding debt means you won't still be paying gifts or other purchases off for months to come.
If you are already struggling with debt heading into the holidays, consider looking into financial counseling planning and education. Talking to a certified credit counselor can help you work out a plan for paying down what you owe.
Make Your Holiday Savings List and Check It Twice
Planning ahead for the holidays can save you money and headaches because you won't be scrambling to pull things together at the last minute.
Getting a head start early in the year is great; but if you didn't do that, don't panic. It's still possible to build your funds fast, even when you have no holiday savings yet. Putting these tips to work is a step in the right direction for getting your finances holiday-ready.