The Best Savings Accounts in Massachusetts for 2023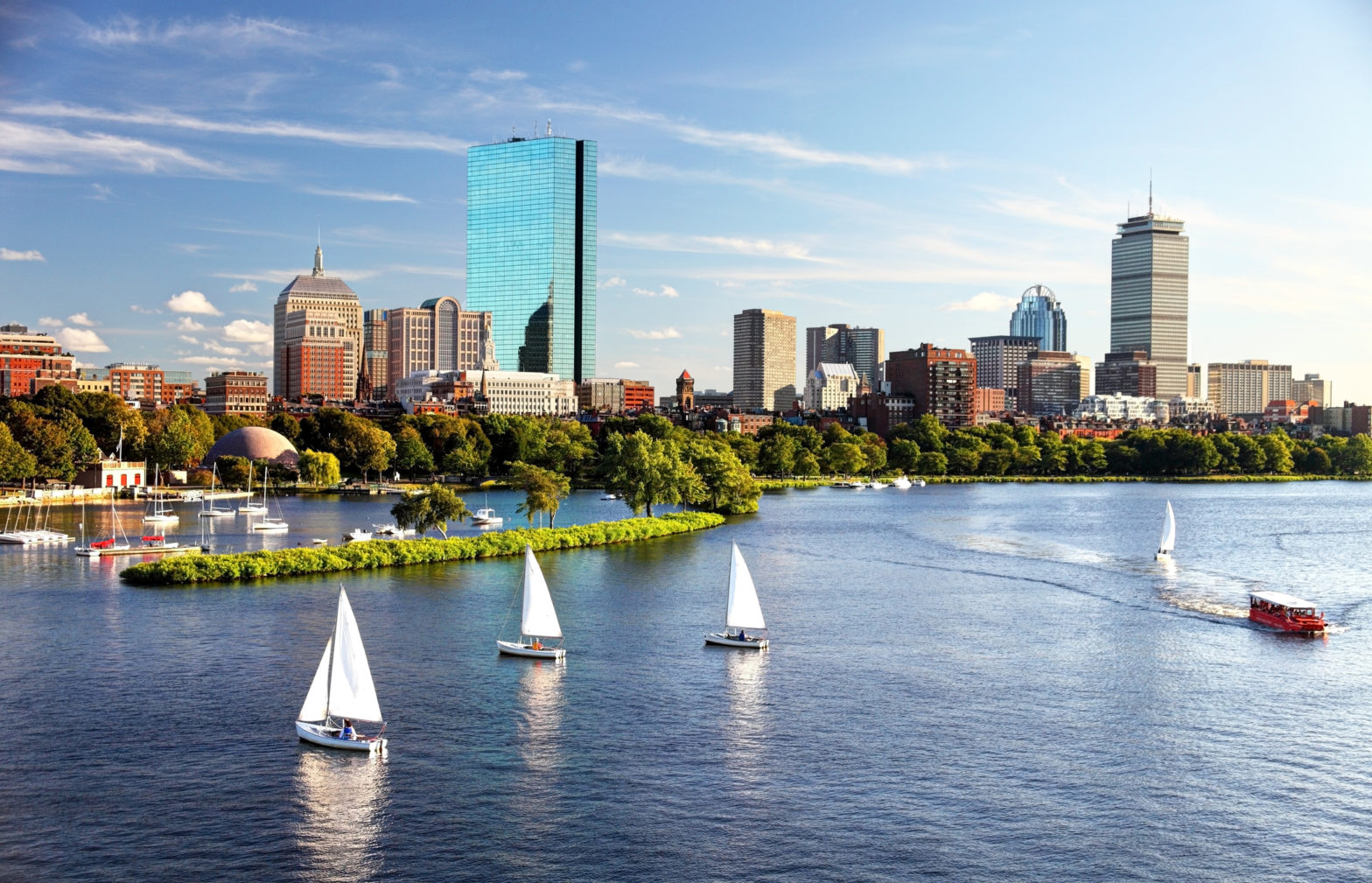 A savings account can help you earn extra money from your savings. As savings accounts become more competitive, you might be surprised just how much you can earn.
Still, with so many options available, it can be challenging to find the right savings account for you, especially when the options vary so much from one state to the next.
To help you find the best place to store your savings and earn a bit of extra cash, we've rounded up the best savings accounts in Massachusetts.
The Best Savings Accounts in Massachusetts
SoFi Bank
Bread
USALLIANCE Financial
Workers Credit Union
Institution for Savings
Which Banks Have the Best Savings Account Rates?
Savings rates are higher than they've been in several years, but if you're using a traditional, big-name bank, you might be missing out on these rates.
Here are our top picks for those who want to earn the highest interest on their savings.
Massachusetts Online Savings Accounts
Massachusetts residents have no shortage of great choices when it comes to the best savings accounts, but they may not realize some of the best choices are online savings accounts.
SoFi Bank
SoFi is an online financial institution that offers a variety of financial services and has recently become a popular option for online banking. The company was founded in 2011 and, for the first several years, operated solely as a lending institution that offered student loans and then mortgages. But in 2019, the company expanded to add its banking and investing services.
SoFi offers online banking where you can keep both your checking and savings balances. You'll earn an APY that's many times the national average as long as you have direct deposit set up on your account.
Bread Financial
Bread Financial, formerly known as Comenity Direct, is an online bank that offers a variety of financial services. You may have heard of Comenity Direct because it previously offered credit cards, often associated with specific retailers. Today, Bread offers a wide variety of services, including savings accounts.
Bread Financial keeps things simple by offering just one savings account with one of the highest APYs on the market. The account is easy to set up and manage. And while there aren't physical locations like some of the other financial institutions on our list, your money is still easily accessible.
A Look at Other Massachusetts Savings Accounts
For consumers who like to visit a local branch to do their banking, these local and national brick-and-mortar banks offer great savings account options.
USALLIANCE Financial
USALLIANCE Financial is a full-service credit union with more than 5,900 co-op branches and 120,000 members around the country. The credit union started off in the Northeast serving only Tri-State Area IBM employees. It has since expanded to serve members across the country, including many in Massachusetts.
USALLIANCE Financial offers a couple of different options for its members to save. One account offers a high annual percentage yield (APY) on the first $500 in your account but a low rate on amounts above that. The other account offers a flat APY on all funds in your account, and the rate is among the most competitive in the market.
Workers Credit Union
Workers Credit Union is a popular financial institution headquartered in Littleton, Massachusetts. The credit union was founded in 1914 and today has 18 different locations and more than 110,000 members across the state.
Workers Credit Union offers three different savings account options for its members. While two of the three offer modest savings rates, the third offers the highest rate of any account discussed in comparison. You'll earn the highest APY on the first $1,000 in your account when you have a $50 monthly deposit set up. The rate is lower for amounts above $1,000, but you can still earn a competitive amount.
Institution for Savings
The Institution for Savings is one of the oldest financial institutions in Massachusetts, founded in 1820. The bank was created by prominent citizens of the City of Newburyport and has grown considerably to have 15 full-service locations around the state.
The Institution for Savings offers several different personal savings account options, each of which has its own unique characteristics and benefits. With the Titanium Savings account, you can earn one of the most competitive APYs on the market as long as you maintain a certain balance.
How We Picked: Methodology
We found the best savings accounts in Massachusetts by analyzing savings accounts offered by online banks and local, regional, and national banks in the state. We looked at current APYs offered on savings accounts at over 25 banks, along with requirements to open an account, fees, ATM availability, customer service, and flexibility of online and in-app banking.
Our "best of" choices reflect market conditions and bank offers at the time of our analysis. Banks can and do change their rates and other account features regularly, so it's always a good idea to do your own research.
How to Choose a Savings Account in Massachusetts
With many options to choose from, it can be difficult to choose the best savings account for you. Here are a few things to consider when choosing a savings account in Massachusetts.
Interest Rate
The interest rate on a savings account is the percentage you'll earn on the balance of the account. You'll find that certain financial institutions — often credit unions and online banks — offer rates that are considerably higher than others. The interest rate is usually expressed as an annual percentage yield (APY).
Fees
These days, it's easier than ever to find savings accounts that don't require monthly maintenance fees or other types of fees. However, some accounts may still require them, especially for smaller balances. You may decide to choose an account with a fee, but make sure the benefits of the account outweigh that extra cost.
Opening Deposit
Some financial institutions require that you have a minimum deposit when you open an account and may require that you maintain a certain balance to avoid fees. The minimum deposit is often quite low, but it's important to verify this before you open an account.
Access
When your money is in a savings account — or any other type of account, for that matter — you want to make sure it's as accessible as possible. Some of the financial institutions on our list have branches around Massachusetts, meaning you can easily access your money. Online banks like SoFi Bank and Bread Financial don't have branches, and you can only make transfers online.
Where Can You Open a Savings Account in Massachusetts?
There are three popular options available when it comes to savings accounts: traditional banks, credit unions, and online banks.
Banks
Traditional banks are the financial institutions that most of us are probably familiar with. Many operate nationally, while others operate on a regional basis. They are for-profit companies owned either by shareholders or individual owners. Traditional banks tend to have the widest variety of services but may also have higher fees and less competitive interest rates, especially on savings accounts.
Credit Unions
Credit unions are similar to banks, but instead of being for-profit companies, they are non-profit organizations owned by the members. Because they aren't serving shareholders, credit unions can often offer more competitive rates and fees. However, some limit their membership to certain communities.
Online Banks
Online banks have put a new twist on financial institutions. They offer many of the same services, but because they don't have the overhead costs of brick-and-mortar banks and credit unions, they often have the most competitive rates and fees. An added bonus is that because they operate entirely online, your options aren't limited based on where you live.
Massachusetts Savings Accounts vs. CDs
Savings accounts are one of the most popular accounts where you can earn extra money on your savings, but it's not the only type of account. Another option is a certificate of deposit (CD), which is a banking product that holds your money for a fixed period of time, often ranging from a few months to a few years. During that time, your money remains in the account, and you'll earn the stated interest rate.
Interest-Bearing
The most important similarity between savings accounts and CDs — and the reason many people confuse the two — is that they both allow you to earn interest on your savings. The more savings you have and the longer it's in the account, the more interest you'll earn.
FDIC Insured
Both savings accounts and CDs are FDIC insured, which means if the financial institution where the account is housed goes bankrupt or out of business, you'll get your money back. Nearly all major banks are FDIC insured, and credit unions offer similar insurance through a different organization.
Higher APY
Both savings accounts and CDs allow you to earn interest on your savings, but CDs generally offer more competitive rates. As we'll discuss more below, part of the reason for the higher APY on CDs is that the money isn't easily accessible while it's in the account.
Funds Easily Accessible
The funds in a savings account are easily accessible. You can transfer them to a checking account or directly withdraw them at any time, and some financial institutions may even offer ATM access to your savings account. However, the money in a CD is meant to stay there for a longer period of time until it reaches maturity. While you can withdraw them earlier, it's more difficult to do so.
Early Withdrawal Fees
As we mentioned, the funds in a CD are meant to be left there for a certain amount of time until the deposit reaches maturity. If you withdraw your funds early, you won't earn interest on them for the time they aren't in the account, and you may be subject to an early withdrawal fee. Luckily, the funds in a savings account can be withdrawn at any time without any fees.
Frequently Asked Questions (FAQs)
What Massachusetts savings account offers the highest interest rate?
Workers Credit Union currently offers the highest interest rate in Massachusetts, allowing you to earn up to 3.56% APY on your savings.
How can I choose the best savings account in Massachusetts?
To choose the best savings account in Massachusetts, consider factors like the interest rate available, the minimum required deposit (if there is one), fees associated with the account, and how accessible your money will be.
What type of financial institution offers the best savings accounts?
Traditional banks, credit unions, and online banks all offer savings accounts that allow you to earn interest on your savings. Each type of account has unique benefits that make it stand out among the rest. Which is best for you depends on your financial situation and goals.
How much do I need to deposit into a savings account in Massachusetts?
Many Massachusetts financial institutions don't require a minimum deposit to open a savings account, and if they do, it's often a relatively low amount. However, you may need a certain amount to earn the maximum interest rate available, and that amount will vary by institution.