BBVA Bank Review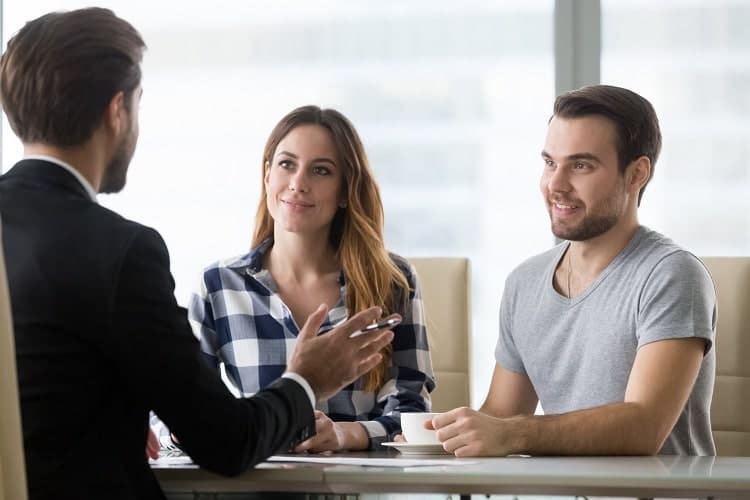 To meet customer expectations, BBVA shelled out $360 million to revamp its banking technology over three years. In today's 24/7 on-demand economy, customers expect convenience and a seamless user experience.
BBVA has done just that in creating a real-time transaction system across its ATMs, local branches, smartphone app and website, leading to faster service delivery and more self-service tools for customers.
BBVA online banking and low fees
Aside from its digital tools, the bank's low fees and decent interest rates make it a good bet for customers in the Sunbelt region. Whether you're looking for savings, checking, money market or certificate of deposit accounts, these accounts are insured by the Federal Deposit Insurance Corporation (FDIC) at BBVA.
BBVA locations
BBVA, a division of Banco Bilbao Vizcaya Argentaria — one of the largest banks in Spain and Latin America, has about 700 branches throughout the following states:
Alabama
Arizona
California
Colorado
Florida
New Mexico
Texas
BBVA checking accounts
BBVA offers three types of checking accounts: Free Checking, Premium Checking and NBA Checking.
Free Checking account
Minimum deposit of $25 to open the account
Online bill pay
Account updates via text message alerts
No ATM fees at BBVA banks
No monthly maintenance fees
Free online and mobile banking
Online and paper bank statements
The bank also offers courtesy overdraft protection service. Link your checking account to a savings account or credit card and pay a $12-per day overdraft transfer fee (for insufficient funds, the bank charges $38 for any overdraft it covers). Despite BBVA's low fees, customers should carefully review the account disclosures for their specific state, where they'll find an itemized list of fees that include a $25-32 stop payment fee and a $5 inactive account fee per statement cycle in New Mexico and Alabama. The free checking account is not interest-bearing.
For an additional $12 a month, customers get custom features like unlimited standard and cashier's checks, a safety deposit box and rebates for ATM fees charged by other banks (customers can add each of these options a la carte, too).
Premium Checking account
$15 monthly fee
Tiered interest rates
Free checks
Free online and mobile banking
Online bill pay
No ATM fees at BBVA or Allpoint, a network of 43,000 ATMs across the U.S.
Rebates on ATM fees at other banks
BBVA will waive the monthly fee if you maintain an average daily checking account balance of at least $5,000 or the same combined balance in your premium checking and money market accounts.
NBA Checking account
No monthly maintenance fee
$3 monthly fee for paper statements
Tiered interest rates
Free online and mobile banking
Online bill pay and online statements
No ATM fees at BBVA or Allpoint
NBA benefits, perks and rewards
BBVA is the official bank of the NBA, so customers who sign up for this account get rewards like a $100 NBAStore.com gift card or a $15 Amazon gift card via direct deposit. They also can customize their debit card with the logo of their favorite NBA team. If these perks don't impress, premium checking offers more benefits for everyday customers.
BBVA savings, money market accounts and CDs
Savings accounts
BBVA ClearChoice Savings account requires a minimum $25 opening deposit. Customers can avoid the $15 monthly maintenance fee if they set up a recurring monthly transfer of at least $25 between their BBVA savings and checking accounts. Maintaining a minimum daily balance of $500 in your savings account is another option. However, the monthly maintenance fee, $3 paper statement and $5 image statement fees per cycle may offset any interest you'll earn.
Money market accounts
BBVA has been recognized by the MoneyRates America's Best Rates surveys for the best money market account. The BBVA ClearChoice Money Market account has tiered interest rates that go up as your balance increases. The account comes with the same standard features as a free checking account, but customers have to pay minimum $25 deposit to open the account and a monthly $15 fee (waived if you maintain a minimum daily balance of $10,000 per quarter).
Depending on how much you deposit, you could yield rates that are competitive with or exceed the current national rate of .08% (for deposits under $100,000), according to the FDIC's national weekly rates.
Certificate of deposit accounts
Certificates of deposit (CDs) are one high-yield savings option if you want to earn more interest compared to a regular savings account. If you have financial goals like buying a new car, BBVA offers CDs to grow your money. The bank offers 12-month to 60-month CDs, also known as 1-year and 5-year CDs, with differing annual percentage yield (APYs) for opening an account at a local branch or online. Rates vary by state.
BBVA is a solid bank for first-time account holders, college students or customers rebuilding their credit. With its real-time and digital banking tools, BBVA gives customers in the Sunbelt region convenient service and low-fee accounts that meet their basic banking needs.
Comment: Do you have an account with BBVA? Share your experience with other MoneyRates readers.