Is It Worth It to Switch to an Online Bank?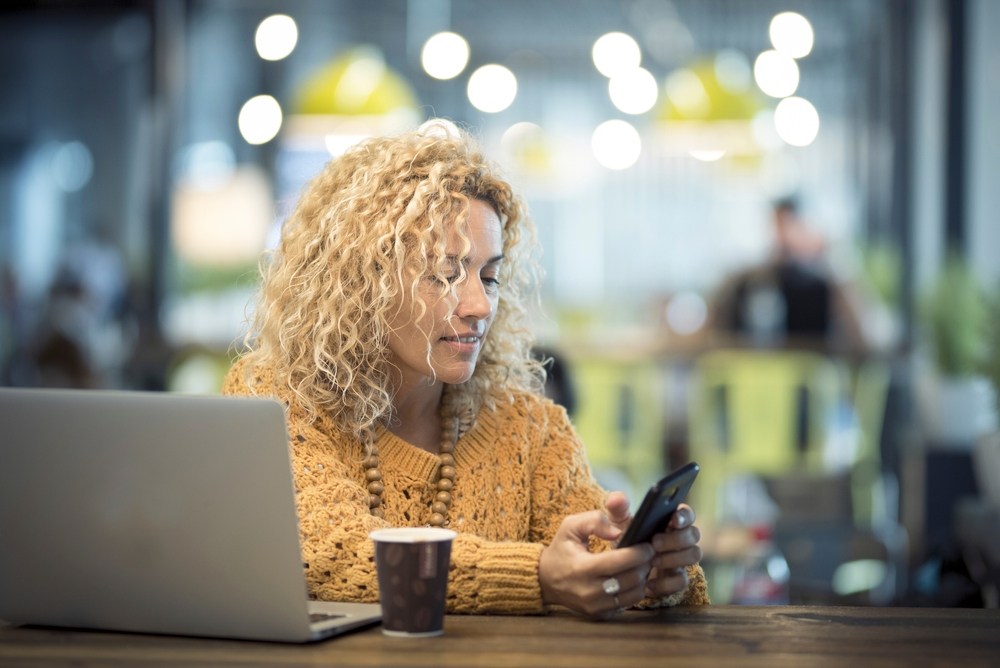 With higher interest rates for savings accounts and CDs and lower or no fees for checking accounts, online financial institutions are quickly becoming a popular alternative to brick-and-mortar banks.
Online banking provides customers the opportunity to do most banking functions from personal computers and mobile devices, without having to go to a physical bank location.
The move away from the necessity for physical branches provides unique benefits to online banking customers, including:
Faster customer service
Access to assistance beyond normal business hours
The ability to do most functions or tasks from anywhere at any time
Here is a list of 10 reasons to switch to an online banks.
Which Banks Have the Best Savings Account Rates?
Finding the online bank with the best savings account to meet your needs is as simple as using our search tool. Try it now and find a savings account that works for you.
Many Different Account Types
Just like a brick-and-mortar bank, online banks provide several different account types.
For example, Discover offers certificates of deposit (CDs), individual retirement account CDs, and money market, savings, and checking accounts.
The services that online banks like Discover offer make them competitive with physical, brick-and-mortar locations. This makes it easier to maintain all your accounts with one financial institution, simplifying your banking experience.
FDIC Insured
FDIC insurance is a deposit insurance that protects your money when you have deposited it into a bank.
This ensures that the money deposited into a bank will be protected in the event of a bank failure.
Having an account at an FDIC-insured bank automatically ensures that your deposited money is protected. You don't have to purchase FDIC insurance on your own. Any money you deposit into an account with an FDIC-insured bank is covered by FDIC insurance up to $250,000.
Online banks have FDIC insurance, just like any brick-and-mortar bank, making depositing your money with an online bank safe and secure.
Access to Your Money
By nature of existing solely online, online banks have different business hours than brick-and-mortar banks. You'll have access to your finances anytime of the day or night from any mobile device or personal computer.
This includes evenings and weekends, allowing you to manage your finances all the time.
Online Banks Are Just as Secure as Physical Banks
Online banks provide the same safety features as physical banks.
These features include multi-factor authentication, like needing a username and password, and security questions. With some smartphones, this can also require a PIN and face identification or thumbprint identification factors.
Online banks may also require text message, email, or phone call identification factors. These might sometimes be different security measures that a brick-and-mortar bank would use at a physical location. Still, online banks' security measures are as reasonable as, if not better than, brick-and-mortar banks.
Higher Interest Rates on Savings and CD Accounts
Online banks can provide higher interest rates on savings accounts.
This is because online banks do not have to pay for the upkeep and maintenance of physical bank locations, making it easier to pass the savings on to their customers. This is also because the cost of staffing an online bank is much cheaper, as most of your online banking is done directly through the features of the bank's website or mobile app.
These factors make it easier for online banks to pay higher deposit interest rates.
Many online banks offer several percentage points higher than the national average APY on their savings accounts, while you'll be lucky to find a national brick-and-mortar bank offering over 1%.
Better Online Tools
Online banks provide the same features through their websites and mobile apps that brick-and-mortar banks offer in person.
Except for making a cash deposit directly with a bank teller, you can perform the same actions and access the same features with your online bank. However, online banking tools are easier to access and more convenient due to the convenience of online banking.
Because every tool of an online bank must be online, physical banks cannot compete with this feature as they may only provide certain features online.
Easy to Open an Account
Opening an account with an online based bank or financial institution is as easy as using your computer or mobile device. It does not require you to go to a physical bank location and can be done from the comfort of your home anytime.
Because the websites of online banks are their only place of business, their websites are sophisticated and easy to use. They are just as secure as opening an account at a physical bank, which is more straightforward.
Easy to Pay Bills Online
Online banks are excellent at accommodating bill payments. You don't need checks to make bill payments. Instead, paying a bill with an online bank requires sharing the biller's information with your online bank. Bill Pay is a common feature online banks offer, allowing you to set up automatic or manual bill paying.
Better for Customers Who Can't Get to a Bank Branch
There are many reasons a person may not be able to go to a physical bank to do their banking, including having a disability, living in a rural area, or traveling a lot.
Someone who lives in multiple places at once may be unable to go to the same bank in those locations. Online banks make banking more accessible for people with different capabilities and lifestyles.
Easier to Track Your Finances
Online banking allows you to take your financial literacy into your own hands. Because you can perform every function from your computer or mobile device, you can better monitor your finances.
You can check accounts' balances instantly, transfer money between accounts or to others in a matter of seconds, and access your statements and other necessary documentation now. You can opt into alerts and notifications that notify you if something is wrong with your account, your balance is low, a bill is due, or a bill has been paid.