Keybank Review – Comprehensive Banking With Rewards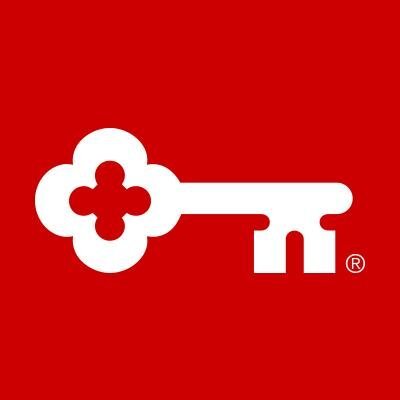 KeyBank offers full-service banking to customers in states across the nation, from Alaska to Maine. Although the company traces its roots back to 1825, the current KeyBank was formed in 1994 when KeyCorp of Albany, New York, merged with Cleveland's Society Corporation. In 2015, KeyCorp announced it acquired First Niagara Bank and completed acquisition the following year. 
KeyBank has been honored numerous times for its customer service, mobile banking and corporate social responsibility. For past distinctions, The Civic 50 named KeyBank as one of the most community-minded companies in the U.S.
KeyBank online banking and deposits products
KeyBank offers a full portfolio of checking and savings accounts and online banking services to its customers. Account offerings include:
Basic free checking accounts
Interest-bearing checking accounts
Personal savings accounts
Health savings accounts
Money market accounts (MMAs)
Certificates of deposit (CDs)
Other products and services
Customers with accounts also have options for direct deposit, safe deposit boxes and currency exchange services. In addition, Key offers:
Credit cards
Mortgages
Loans and lines of credit
Investment and insurance products
KeyBank rewards program and customer service
KeyBank offers mobile and online banking so customers can access their accounts 24 hours a day, seven days a week. To make it easier for customers to switch to KeyBank, the bank offers an Easy Transfer Kit that consolidates all the necessary paperwork in one place. 
The bank rewards its customers for their business through the KeyBank Relationship Rewards program. Account holders can earn points for activities such as making deposits, using their debit card and writing checks. On occasion, special offers appear in which customers can even earn bonus points. The points can then be redeemed for a variety of rewards, including gift cards, airline tickets and cash back.
Acquisition of First Niagara and KeyBank locations
KeyBank is a regional bank that now serves 15 states spread across the nation following the acquisition of First Niagara Financial Group. KeyCorp is a publicly traded corporation with headquarters in Cleveland, Ohio. KeyBank branches are concentrated in these geographic areas: Northeast, Mid-Atlantic, Midwest and Pacific Northwest.
After the acquisition, KeyBank has more than 1,200 full service branches. Before acquiring First Niagara, KeyBank itself had about 1,300 ATMs and now it has over 1,500 ATMs.
The bank has assets totaling $136 billion as of March 2016, according to its latest annual report. The company employs over 20,000 full-time workers.
Plans for KeyBank expansion and future for First Niagara Bank
The acquisition of First Niagara Bank strengthens KeyBank's position in the market for upstate New York. KeyBank is expected to branch out into large metro areas of Pennsylvania, Massachusetts and Connecticut. The bank projected First Niagara Bank accounts will be converted into KeyBank accounts by the fourth quarter of 2016.
For customers seeking a traditional banking experience, KeyBank has a long history and a comprehensive line of products. In addition, with its Relationship Rewards program, account holders may be able to get perks not available at other institutions. Those with a KeyBank nearby may find it a worthy option for their banking needs.
To see how KeyBank compares against other leading banks, please see our