What Should I Do If I Was Denied for a Checking Account?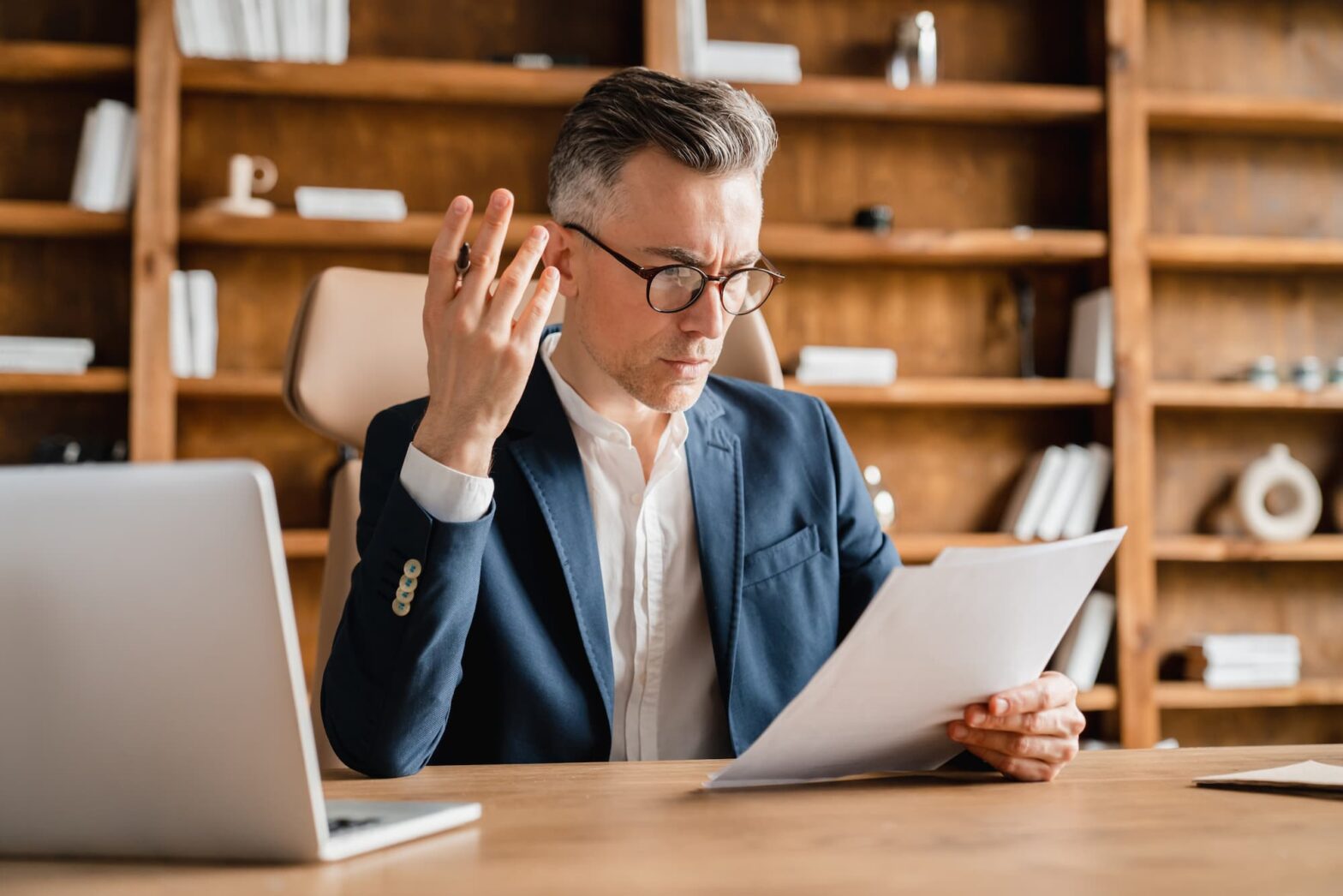 A checking account is one of the most basic tools you can use to manage your money. For many people, they're essential for paying bills and making purchases with a debit card.
But it's possible that you could be denied a checking account because of negative banking history. According to the Consumer Financial Protection Bureau, this can happen when negative information is reported to ChexSystems or Early Warning Systems.
While being declined for a checking account isn't ideal, it doesn't have to be a permanent situation. There are some things you can do to improve your financial situation and get approved for a checking account.
Why Was I Declined for a Checking Account?
There are different reasons why you might be denied a checking account. In some instances, it may be due to past mistakes when using a checking account. But it's also possible that checking account denials can be chalked up to things that are beyond your control.
Here are some of the most common reasons you might be declined for a checking account.
Negative ChexSystems report
ChexSystems is a reporting agency that collects negative information related to checking accounts. When you apply for a checking account, the bank or credit union can pull your ChexSystems report.
Your report could trigger a checking account denial if it includes:
Frequent bounced checks.
Recurring overdrafts.
Involuntary account closures.
Unpaid fees.
Negative balances from closed accounts.
Applying for multiple checking accounts in a short period of time could also show up on a ChexSystems report and cause you to be denied for a bank account.
ChexSystems reporting errors
Your ChexSystems report could also lead you to be declined for a checking account if it contains errors or inaccurate information. For example, your report might show bad accounts that don't actually belong to you. This can happen if someone has a name that's similar to yours or bank makes a mistake when entering customer Social Security numbers.
Fraud
Fraud can also lead to a negative ChexSystems history. This can happen if you're intentionally misusing one or more bank accounts in your name or attempting to abuse accounts owned by someone else. You could also end up with a negative ChexSystems report if someone targets an account you own for fraudulent activity.
For example, say you have an old bank account you forgot about that's still open. If someone were to use your account information to make fraudulent purchases that result in overdraft fees, that could reflect negatively on your ChexSystems report if you're unaware of it.
Bad credit
Banks may take credit scores into account when deciding whether to approve you for a new checking account. If you have a poor score or a past history of late payments, that could affect your ability to qualify for a checking account.
Explore checking accounts and find one to fit your needs.
Where to Find the Checking Accounts
Finding the bank with the best checking account to meet your goals is as easy as using our checking account explore tool. Give it a try and find the best checking account for you.
What Should I Do If I Can't Get a Checking Account?
If you're denied for a checking account, you may need to pursue other options for managing your money. Here's what you can do next when your application for a checking account is declined.
Check the reason for denial
If the bank turns you down for a checking account, it's okay to ask for an explanation. This can help you determine if the denial is justified. And it can help you determine how to fix the issue so you have a shot at getting a checking account later.
Ask for reconsideration
If the bank provides a reason for denying a checking account, you could ask them to reconsider. Be prepared to make a strong case for why the bank should agree to grant you an account.
Consider second chance checking
Second chance checking accounts are designed for people who may have been declined for a checking account in the past. You can find these accounts at traditional banks as well as online banking apps like Chime, which offer alternative banking services.
Second chance checking accounts may come with higher fees or more restrictions on withdrawals and deposits. But they can be a stepping-stone to a regular checking account if you're using them responsibly.
Try a prepaid debit card
A prepaid debit card is another option if you can't get a checking account right now. With a prepaid debit card, you load money onto the card. You can then use it to make purchases, pay bills or withdraw cash at ATMs.
Prepaid debit cards aren't all the same, so be sure to consider things like:
Reload fees.
Monthly maintenance fees.
Deposit limits.
Withdrawal limits.
ATM and debit card access.
Also, consider how easy it is to add money to your prepaid debit card. While some offer direct deposit as an option, not all of them do.
How to Get a Traditional Checking Account Down the Road
Using a prepaid debit card or a second chance checking account can offer a temporary fix when you're denied a regular checking account. In the meantime, you can try these tips to improve your finances and credit:
Check your credit report. Checking your free credit reports at AnnualCreditReport.com can offer insight into factors that may be hurting your score. For example, if late payments are an issue, you can work on getting your accounts current.
Pull your ChexSystems report. You have the right to see what's on your ChexSystems report. You just need to request a copy from ChexSystems. Once you have your report, you can check to see what might be causing you to be denied for a checking account.
Dispute ChexSystems errors. If you pulled your ChexSystems report already and noticed errors, you can dispute them. ChexSystems allows you to dispute errors online.
Use accounts responsibly. If you have credit cards or a second chance checking account, be smart about using them. This can be as simple as paying credit card bills on time and avoiding checking account overdrafts.
Finally, remember to be patient. It can take time to qualify for a traditional checking account after you've been denied. Being consistent with practicing good money habits can help to speed up the process.