What Is a Second Chance Checking Account?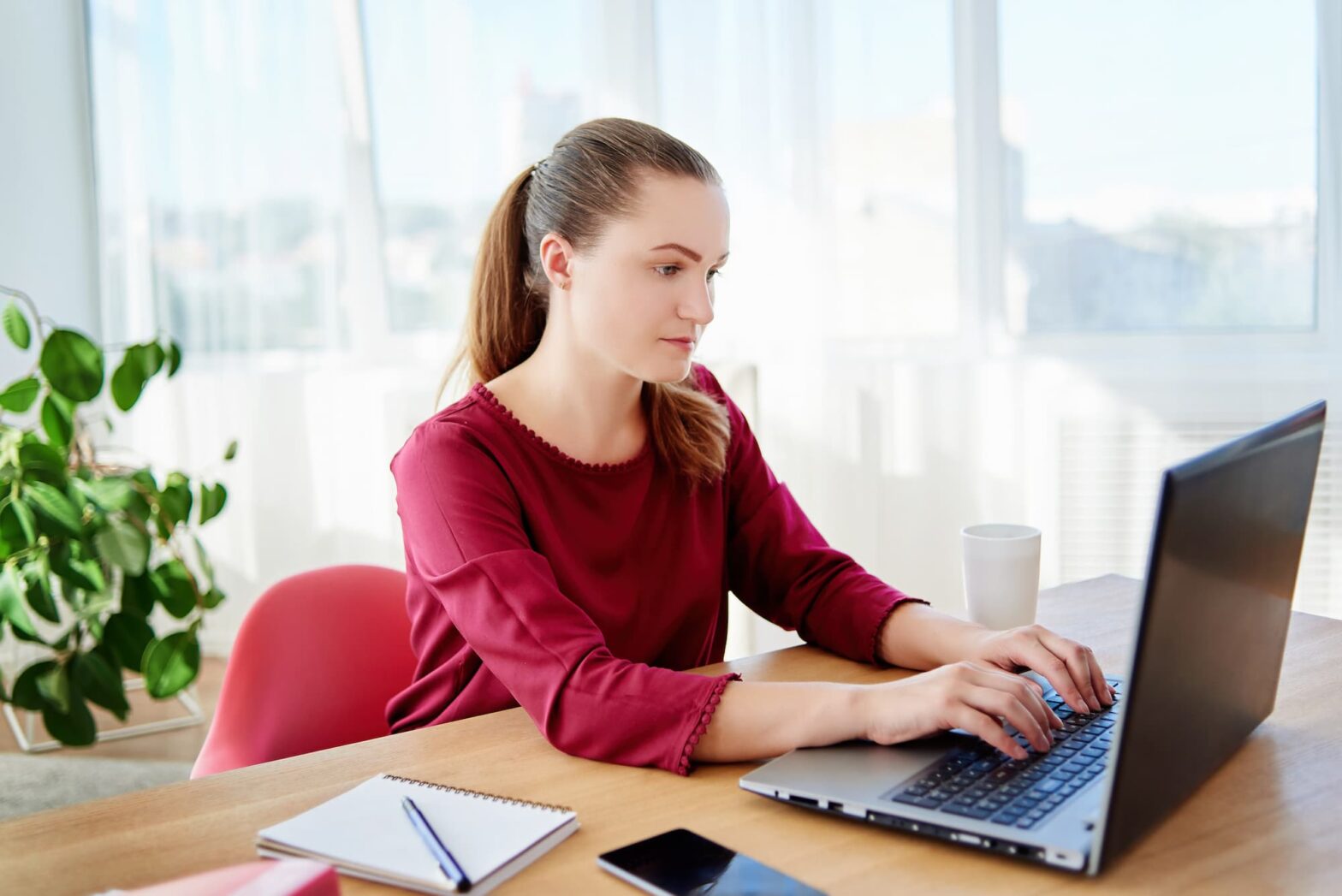 A checking account can be a go-to tool for managing your financial life.
Checking accounts make it easy to deposit paychecks and potentially get paid faster with direct deposit. You can use your account to pay bills, make purchases, or withdraw cash at the ATM. And checking accounts don't have the same restrictions on withdrawal limits that savings accounts do.
But what if you can't get approved for a checking account?
You could be denied for a checking account if you have a negative ChexSystems report. ChexSystems is a company that maintains banking records for people who have had their bank accounts closed.
For example, too many returned checks could lead to account closure. Or your accounts may be closed if you've been the victim of identity or you're going through a divorce.
There are a variety of reasons why an account closure can happen. If you're curious about what's in your ChexSystems report, you can request a copy of yours for free online. And in the meantime, you can weigh your options for opening a bank account.
A second-chance checking account is one option you might consider.
What Is a Second Chance Checking Account?
Second chance checking accounts are just what they sound like — checking accounts for people who need a second chance at banking. Banks and credit unions can offer a second-chance checking account for customers who may have been denied a regular checking account because of a poor ChexSystems report.
A second-chance checking account is a good option to have if you can't get a traditional bank account. For example, you can use second chance bank accounts to:
Deposit your paychecks
Deposit cash or personal checks
Pay bills online
Make purchases using a linked debit card
Withdraw cash at ATMs
What sets second chance accounts apart from regular checking accounts is who they're for and their features. Again, second chance banking is tailored to people who want to open a bank account but have run into trouble getting approved for one because of negative banking history.
In terms of the features of second chance bank accounts, they can vary from bank to bank. Here's a quick look at three second-chance checking account options to give you an idea of how they compare.
Wells Fargo Clear Access Banking
Wells Fargo Clear Access Banking is designed for people who are looking for a second-chance checking account option.
Here are the key features:
$25 minimum deposit to open
$5 monthly service fee for each fee period
No overdraft or non-sufficient funds (NSF) fees
Checkless checking with debit card access
Wells Fargo mobile app to pay bills, deposit checks and send or receive money
You can also add a Wells Fargo savings account option as part of a Clear Access Banking package.
LendingClub Essential Checking
Formerly Radius Essential Checking, the LendingClub Essential Checking account offers personal banking for people who need help getting back on track.
Here are the key features:
$9 monthly service charge
$500 daily debit card limit
$1,000 daily mobile check deposit limit
Direct deposit
Online bill payment
Financial management tools
After 12 months of responsible banking, you may be eligible to upgrade to a LendingClub Rewards Checking account.
GO2Bank
Go2Bank is an online second-chance checking account that's offered by Green Dot. You might consider this one if you need second chance checking and don't mind mobile-only banking.
Here are the key features:
Overdraft protection of up to $200
Get paid up to two days early with direct deposit
No monthly fees with eligible direct deposit; otherwise, $5
No hidden fees
No minimum balance required
The GO2Bank app is available for download in the App Store and the Google Play Store.
Easily Compare the Best Checking Accounts Online
Compare rates, fees, and more. Find the best checking account for your needs.
How to Get a Second-Chance Checking Account
If you're interested in second chance banking, the first step is comparing accounts to see what's available. We've included a few second chance bank accounts you might consider here but in general, it's important to consider things like:
Minimum deposit requirements
Minimum balance requirements
Monthly maintenance fees
Debit card and ATM access
Mobile banking features (i.e. bill pay, funds transfer, mobile check deposit, etc.)
Daily deposit, withdrawal and purchase limits
It's also important to look at whether a second chance bank account requires a ChexSystems report or credit report to qualify. Some banks that offer second-chance checking may look at these reports but not all of them do. So again, if you haven't checked your ChexSystems report it might be a good idea to do so. This way, you know what a bank or credit union is going to see and how that might affect your odds of being approved for a checking account.
And keep in mind that if you're approved for a second-chance checking account it won't cancel out negative information on your ChexSystems report. It generally won't help to improve your credit either as positive banking history typically isn't reported to credit bureaus.
Managing Second Chance Checking
If you're approved for a second chance bank account, it's important to manage it responsibly. This can keep you from another account closure and it could help you to get approved for a regular checking account down the line.
You can develop good banking habits by:
Keeping track of spending to avoid overdrafts
Using direct deposit to get paid
Paying bills online
Maintaining the minimum balance requirements
Setting up account alerts can help. You can set up alerts if your balance is getting low, for example. That gives you a chance to make a deposit and head off overdrafts.
Second Chance Checking Pros and Cons
Second chance bank accounts can help if you've been denied a checking account. But they may not be right for everyone. Here's an overview of the pros and cons to know before opening a second-chance checking account.
Pros:
Get access to banking even if you've been denied an account in the past
Potentially upgrade your account to regular checking if you're using your account responsibly
Some second chance accounts have no minimum balance requirements or monthly fees
Cons:
Some fees may be unavoidable with second chance checking
Daily withdrawal, deposit and purchase limits may be lower compared to regular checking accounts
Second chance checking won't erase negative ChexSystems or credit report history
Second Chance Banking FAQs
What is a second chance bank?
A second chance bank is a bank (or credit union) that offers bank accounts to people who have negative banking or credit history. These banks may or may not rely on ChexSystems reports to approve people for second chance checking.
Can you be denied a second chance checking account?
It's possible that you could be denied for second chance banking if you have a negative ChexSystems report. Whether ChexSystems is used for second chance approval and what negative items might result in a denial can depend on the bank.
What is the best second chance bank?
The best second chance checking account is ultimately the one that you're able to be approved for, based on your banking history. When comparing second chance accounts, it's important to look at the features, benefits and fees as well as what's required to qualify.
Which banks do not use ChexSystems?
Some banks don't look at ChexSystems reports when offering second chance accounts. Some of the banks and banking platforms that don't rely on ChexSystems include BBVA, SoFi and Chime.
How do I get off of ChexSystems?
If you have a negative ChexSystems report and you believe the information is inaccurate, you can dispute your report with ChexSystems. This may help you to get those items removed from your report if they are indeed incorrect.
Second Chance Banking Alternatives
A second chance account is something you might consider if you'd like to keep your money at a bank. But it's not the only option for managing your finances.
You might consider using prepaid debit cards instead. A prepaid debit card allows you to load money onto your card, then use it to make purchases, pay bills or withdraw cash at ATMs.
On the pro side, prepaid debit cards are convenient and you don't need to worry about negative ChexSystems history keeping you from being approved. You can use a prepaid debit card in much the same way that you would a debit card that's linked to a bank account. The difference is that all of your money is stored on the card, not held in a checking account.
That can be a potential downside if your card is lost or stolen. While you may be able to recover your money, it could take time, leaving you without the means to make purchases temporarily. Prepaid debit cards can also come with steep fees, including activation fees, reload fees and monthly maintenance fees.
If you're considering a prepaid debit card in place of second chance banking, take a close look at the fees. Also, consider how easy it will be to add money to your account or make withdrawals at ATMs to know how accessible your money will be.