Walmart's Bluebird Card – Has Checking Met It's Match?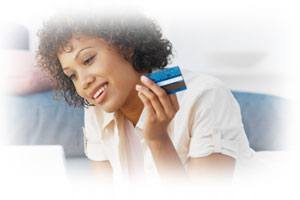 With the Walmart Bluebird card — a prepaid card that eliminates most fees — it may seem that checking accounts and their rising costs — have finally met their match. But there are some things you should keep in mind before you opt for any prepaid debit card over a traditional checking account.
Bluebird Card Review: Pros & Cons
Pros
Few fees. The Walmart Bluebird card does not charge set-up fees, transaction fees or maintenance fees. As such, it is a viable, low-cost alternative to carrying cash.
Mobile banking. Card users have convenient features at their disposal, including mobile check deposit, using their mobile phone to take images of checks to deposit money instead of having to pay a visit to their local bank branch.
Added consumer protection. The card offers fraud protection for unauthorized purchases and purchase protection for items purchased within the 90-day window that are accidentally damaged or stolen.
The Walmart Bluebird card deserves credit for legitimately attempting to provide a service to consumers. This is in sharp contrast to the spate of celebrity-sponsored prepaid cards that have come out over the past few years. The exorbitant fees many of those celebrity-sponsored cards charged made them nothing more than a blatant rip-off.
Cons
While the card does not have many fees, it does have these three downsides:
You won't be earning interest. By using this card, you'll be letting Walmart use your money until you need it — without them paying you anything for it. That may not seem like a big deal with savings account interest rates below 1 percent, and most checking accounts not providing any interest these days. However, when a higher-interest phase of the economic cycle returns, not getting interest on your money might be more of a sacrifice.
You won't be protected by the FDIC. With an ordinary debit card, you would be drawing from money on deposit at a bank, so your deposit would be protected by FDIC insurance. When you pay into your Walmart Bluebird account, the money that Walmart holds for you won't be subject to any such protections. Sure, Walmart is a successful company, but as the financial crisis reminded people, sometimes the bigger they are, the harder they fall.
You may still pay ATM withdrawal fees. ATM withdrawals are free if the customer enrolls in direct deposit and uses the MoneyPass ATM network, but if either of those conditions isn't met, a $2 fee will apply for each withdrawal.
Which Banks Have the Best Checking Accounts?
Finding the bank with the best checking account to meet your needs is as simple as using our search tool. Try it now and find your low fee, accessible checking account.
Alternatives to Prepaid Cards
As the most recent MoneyRates.com survey of checking account fees showed, free checking is getting harder to find. Still, there are alternatives to tying up your money in a prepaid debit card without the benefit of FDIC insurance. Before you decide to rely on a prepaid debit card, consider these alternatives:
Search for free checking accounts. The latest MoneyRates checking account fee survey found free checking is down to 35.3 percent of all accounts. This is a minority, but still enough to mean that there are plenty of free checking accounts out there to be found if you look for them.
Try specially targeted accounts. Older customers and students are two groups who sometimes have trouble meeting the balance requirements necessary to get free checking, but several banks have special accounts targeted to those groups. If you are over 50 years old or a student, look into these possibilities.
Try an online bank. The MoneyRates.com survey found online banks far more likely than traditional banks to offer free checking, so online banks are a particularly good place to look for low-cost banking services.
Use credit — responsibly. If you are diligent about paying your balance in full every month, a credit card can be a cost-free alternative to carrying cash. Unlike a prepaid debit card, it doesn't require you to put money up in advance, and it will also help you build a credit history.
As prepaid debit cards go, the Walmart Bluebird may be the most cost-effective option out there. Ideally, though, you should be able to find alternatives that beat any prepaid card with a little searching.