Complete Guide on Buying A Home With Bad Credit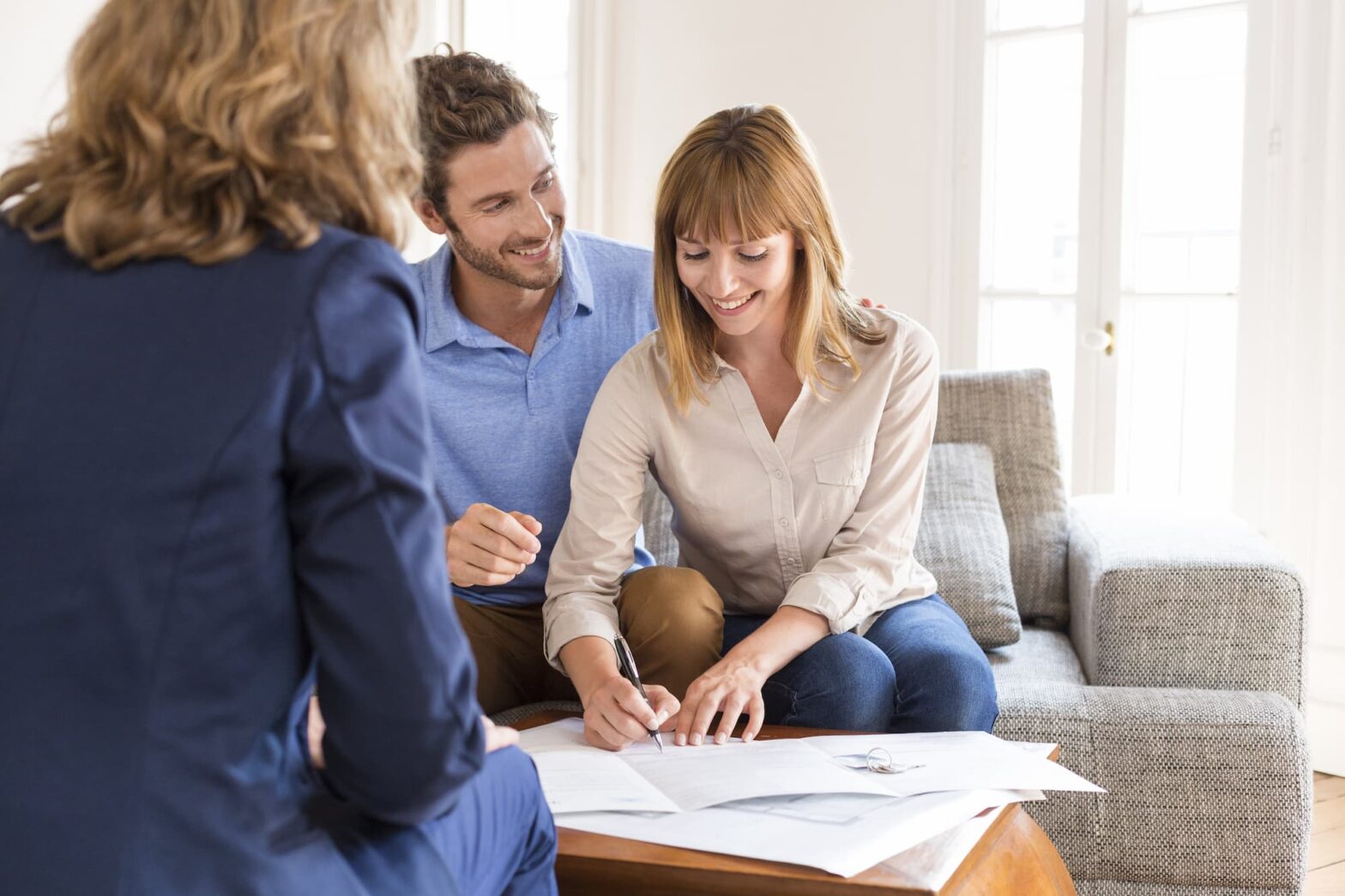 When mortgage rates fall, it's possible as a first-time home buyer to qualify for a bigger mortgage and more expensive house.
But what if you have poor credit?
Can you buy a house with bad credit today – or should you work on improving your credit first?
The Case for Buying a House with Bad Credit
Sometimes it makes sense to buy a house right now, even if you have bad credit. Here are three reasons to consider this:
When real estate prices are rising, you may want to get into homeownership before you are priced out.
In some parts of the country, it's cheaper to buy a home than it is to rent.
Finally, buying a home might be your best shot at improving your finances.
Researchers at Harvard University's Joint Center for Housing Studies have found repeatedly that homeownership is the most reliable way for households to accumulate wealth. That's especially true for less-affluent households.
Buying a home and paying down a mortgage can even help you improve your credit history and credit score with credit-reporting agencies. And eventually, you may be able to refinance your mortgage to a lower interest rate and reduce your monthly payment. That can free up income to pay off debt, accumulate savings and enhance your financial security.
When to Work on Improving Your Credit First
If you have difficulty paying your home loan, however, this could start a financial landslide from which you won't easily recover. You might end up in foreclosure and lose all of your home equity.
A bad mortgage loan payment history can wreck your credit score. Bankruptcy might be in your future, impacting your financial reputation and possibly even your ability to get a job for many years. For this reason, you should avoid jumping into homeownership if affordability is a concern.
Signs it might be hard to qualify for a mortgage
See how you would answer these questions:
Do you have a lot of other debt to pay in addition to a mortgage?
Do you habitually spend more than you earn?
Are your credit card balances creeping higher every month?
If so, you might not be able to reliably make a mortgage payment.
If you plan to buy a home with a low credit score, proceed with caution.
Avoid taking on a monthly payment that significantly exceeds what you currently spend on housing. Understand that homeownership comes with additional costs like repairs and maintenance, and make sure you can handle them.
Can You Afford a Home Mortgage Right Now?
How do you know if buying a house with bad credit is a good idea?
You need to evaluate the urgency of homeownership right now and make sure you can handle a mortgage. Work through this list of questions:
Can I afford to buy a house even if my interest rate is higher? (Ask your mortgage lender for a loan amount that keeps your debt-to-income ratio at a conservative 36% to be safe.)
Are home prices rising in my area?
Are interest rates on their way up – or can I safely spend a few months improving my credit score, paying down debt and adding to my savings?
Is my job and income stable and ongoing – or am I likely to experience an interruption in income?
Do I have emergency savings and health insurance to lower the odds of a financial catastrophe?
Am I managing my money and debt well right now?
Is my credit score improving?
Am I in an unhealthy or turbulent personal relationship? (Divorce is one of the major causes of bankruptcy.)
Most of these questions are not specific to people with bad credit – even consumers with good credit should avoid unaffordable home purchases.
How to Buy a House With Bad Credit
If you decide to apply for a home loan with a poor credit score, some programs will work better than others. Here's a quick run-down of common bad-credit mortgage options:
FHA (Federal Housing Administration) home loans

FHA loans are available to borrowers with credit scores as low as 580 with 3.5% down and as low as 500 with 10% down.

However, few applicants with scores this low get mortgages. The average FICO score for FHA home loan purchases in May 2020 was 692, according to mortgage tracker Ellie Mae.

VA home loans

If you are a service member or veteran eligible for VA financing, you may borrow with no down payment. There is no "official" minimum credit score, but many lenders impose a 620 minimum. And you have to show that you are managing your debt responsibly.

USDA home loans

USDA "rural housing" loans also require no down payment. In most cases, the minimum FICO score is 640, a "fair" credit score. Homes must be located outside major population centers.

"Non-prime" mortgages

Non-prime mortgage lenders make their own rules because they lend their own money. Expect to pay higher interest rates for these loans, which may allow borrowers with FICO scores as low as 500.

"Hard money" or private mortgages

These loans come from private investors or groups and they can be very expensive. Expect to make a large down payment and pay several points (each "point" is 1% of the loan amount) up front. These lenders set restrictive guidelines and high rates and fees, so they won't lose money if you default on the loan.
Mortgage Approval: How to Up Your Chances
Many home loan programs allow a low credit score. Some permit a high debt-to-income (DTI) ratio, with over 43% of your income going to monthly payments for mortgage and other debt payments. Others allow a small down payment.
However, don't expect to secure home loan approval with a low credit score and a small down payment and a high DTI. That's called "risk-layering" in the home loan industry, and mainstream mortgage lenders today won't allow it.
To increase your chance of securing mortgage approval with a low credit score, apply for a loan that's affordable – a loan that won't increase your monthly housing expense by much and keeps your DTI low.
You could make a larger down payment or enlist the help of a co-borrower or co-signer.
Another option is to save a bigger emergency fund. If you have two to six months of mortgage payments in savings (called "reserves"), you reduce the lender's risk significantly.
Finally, you can ask the home seller to help you with closing costs instead of negotiating a lower price. That can help you buy a lower interest rate, increase your down payment or retain more reserves.
How to "Practice" for Homeownership
Still wondering how to buy a home with bad credit? One strategy for mortgage success is practicing for homeownership.
Start with a mortgage calculator to see what your mortgage payment would be for the home you want. Include your loan principal, interest, property taxes, homeowners insurance, HOA dues (if applicable) and any other required payments like flood insurance.
Subtract your current rent from that monthly payment to see how much more you'll have to come up with every month.
Now, take that difference and either apply it to reduce your outstanding debt or add it to your savings.
This will make your mortgage application stronger and show you what your life will be like (how much you'll have left for spending) with a mortgage. Make sure you're comfortable with this before committing to any home loan.
Bad Credit Mortgage: A Final Caution
One characteristic of some non-prime or private home loans is that they might allow high DTI ratios, which may increase your chances of ending up in foreclosure.
Some lenders allow you to pay out more than 50% of your gross (before-tax) income in mortgage and other debt payments, leaving you with less than half of your income for taxes, savings and all other living expenses.
To make sure that you're not taking too much risk with a mortgage, run your numbers through the Money-Rates Home Affordability Calculator.
This cool tool helps you see what your maximum loan amount would be for any DTI you specify (DTI is called the "back-end" ratio on this calculator. The "front-end" ratio is your total housing payment (principal, interest, taxes and insurance) divided by your gross monthly income. The "back end" or DTI is your housing payment plus all other debts (credit card minimums, auto loans, student debt, etc.) divided by your gross monthly income.
The lower your DTI or back-end ratio, the more affordable your home loan – and the higher your odds of successful homeownership will be, regardless of your credit score.