5 Money-Saving Tips All Millennials Need to Know About Credit Cards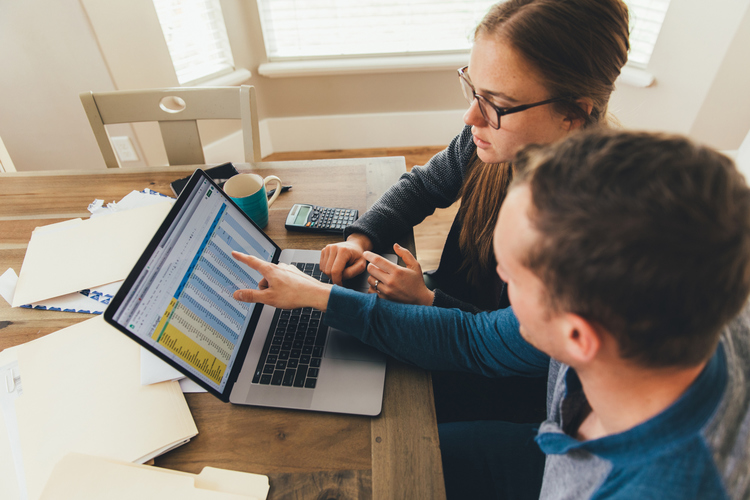 Don't shy away from taking out a credit card. That's the advice Rick Roque gives to millennials.
Roque, managing director of retail at Southfield, Michigan-based Michigan Mutual, says that the fastest way for millennials to build a credit history – a necessity today – is by making purchases with their credit cards. Then pay off these balances on time and in full at the end of every billing cycle.
Those millennials who don't think they need credit cards? They're making a big financial mistake, Roque says.
"There are some young people who think that credit cards aren't for them," Roque says. "That is a huge mistake. As a young consumer, you always need to be on the path of building the amount of credit available to you and of building a credit history. It is almost impossible to do that when you're just starting out as an adult without using credit cards."
The message is clear: Credit cards are important financial tools today. But they are also easy to misuse. Here are five tips for millennials who understand that they need credit cards but don't want to fall victim to late fees, soaring interest rates or massive debt.
1. Use Cards as a Tool to Build a Credit History
Here's why Roque says that credit cards are so important to millennials: Lenders today — and even many employers, landlords and insurance providers — study your three-digit credit score. If your score is low, you'll struggle to qualify for home or auto loans. You might even struggle to land a job, and you might have to pay higher interest rates for auto insurance. A score that is too low might even keep you from moving into your dream apartment unit.
The challenge many young consumers face is that they don't have enough of a credit history to even have a credit score. That's because many of the bills that young consumers regularly pay, such as utility bills, medical bills and cell phone payments, aren't reported to the three credit reporting bureaus: TransUnion, Equifax and Experian. As a result, these on-time payments have no positive impact on the credit reports of young consumers.
But credit card payments are reported to the bureaus. This fact makes it important for millennials to apply for credit cards, charge items on them each month and then pay off their bill in full and on time each month. Do this, and your credit history — and credit score — will steadily grow.
"Without a credit history, it is very difficult to get your life going after college," says Sean Quigley, author of the book "The Cash Play: Capitalizing on the Opportunity Value of Cash" and life and retirement specialist at Omaha-based insurance company Harold Diers & Company. "It is almost impossible to find an apartment that does not require a credit check in order to rent a unit. Responsible use of credit cards gives you a credit history that will enable the landlord to take you seriously as a tenant."
Find the Best Savings Accounts Fast
Finding the best savings account to meet your needs is easy and fast when you use our search tool. Try it now and find your high-interest savings account.
2. Can't Get Credit Card Approval? Apply for a Secured Credit Card
Millennials might not have enough of a credit history to be approved for a traditional credit card. But they can apply for secured credit cards.
Secured credit cards operate much like traditional credit cards, but their spending limits are tied to your bank account, meaning that you can only borrow as much as you have in the bank account connected to the card. So if you have a checking account with $800 in it, you can't run up a balance on your secured card higher than that amount.
Bruce McClary, vice president of public relations and external affairs for the Washington D.C.-based National Foundation for Credit Counseling, said that millennials who charge purchases on secured cards and then pay them off on time each month will steadily build their credit histories.
But it's important for millennials to make sure that the banks issuing them secured cards do report their payments to the three credit bureaus.
"Otherwise, all that work of applying for a secured card, making purchases and paying them off each month is wasted," McClary says. "It will have no positive impact on your credit."
3. Late Payments Hurt, But You Have Time to Fix Them
You should know that a late credit card payment will send your credit score tumbling. You'll also incur a late fee from your creditor, usually ranging from $15 to $35.
But the biggest financial hit of a late payment comes when your interest rate rises to what credit card companies call the penalty rate. Expect your interest rate to soar, often to as high as 29 percent, after you make late payments. This can be a devastating financial blow if you carry a balance on your card each month.
The key here, though, is to make your payment as soon as you can, even if you've already missed your payment deadline. Your credit card provider typically won't report your missed payment to the credit bureaus until you are at least 30 days late. And many won't levy a penalty interest rate until you're at least 60 days late. So make that payment as soon as you can, even if you are already a week or two late.
"You should always make sure to ask your credit card issuer when you'll actually be reported as being late to the credit bureaus," Roque says. "Your due date might be on the 27th of the month, but you should know when the true late date — the date when your missed payment is reported to the bureaus — is."
4. Don't Charge Too Much, Even If You Pay It Off Each Month
It's important to use your credit card and pay your bill on time each month to build a credit history. But don't charge too much. Otherwise your credit score can suffer.
That's because your score falls when you consume too high of a percentage of your available credit. If you have a card with a credit limit of $1,000 and you have $800 worth of charges on it, your score will be lower than if you've only charged $300 on that same card.
Roque recommends that card holders never consume more than 40 percent of their available credit.
"That is a level of discipline that can be hard to maintain," Roque says. "But it's important to keep on top of these things."
5. Avoid Making Only the Minimum Payment Each month
It's tempting to pay only your minimum required payment each month. After all, that amount could be as low as $30.
But paying only the minimum is a big financial mistake. Say you charge $1,500 on your credit card that comes with an interest rate of 19 percent. Your minimum required payment each month might be 4 percent of your outstanding balance. Even if you don't make any new purchases on this card — unlikely — by making only the minimum payment each month, you will spend seven years paying back your debt.
Even worse, you will have spent more than $800 in interest while doing so. So that $1,500 purchase will have cost you more than $2,300.
"Making your minimum payment is like hitting the gas pedal of your car when you're stuck in a rut," McClary says. "Your wheels are spinning but your car is going nowhere."
By avoiding these credit card mistakes, millennials can be on their way to building their credit for their financial future.
For more information on choosing the right card, visit the MoneyRates credit card section.
More from MoneyRates: