7 Holiday Budget Tips to Avoid A Spending Hangover In January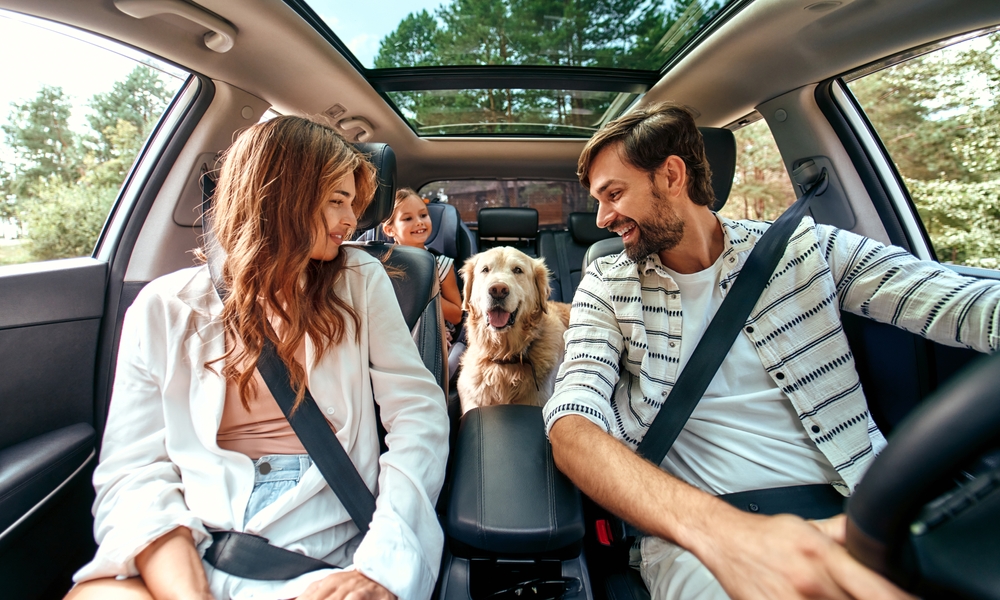 With all the shopping you're be doing at the end of the year, it's time to think about how you're going to pay for it.
With holiday sales in full force, you'll have to build up your savings accounts in advance or buy with your budget in mind to avoid a spending hangover once the festivities are over.
To get your bank account and budget ready for the holidays, do these seven things right now:
1. Make not one, but two budgets
Holiday shopping is no exception to having a budget. To avoid a debt hangover in January, you need to have a holiday spending budget in place. But before you do that, you may need to establish another budget: a regular one for your monthly bills.
Shockingly, only 1 in 3 Americans track their monthly income and expenses, according to a 2013 Gallup poll.
"Do you actually know how much you earn each month and how much you pay out?" asks Jeff Reeves, executive editor of InvestorPlace.com and author of "The Frugal Investor's Guide to Finding Great Stocks." "Without this information, it's hard to determine how much you can comfortably spend on the holidays."
Once you have a regular budget created, it's time to make a list of everything you need to buy during the holiday season – from the family dinner to individual gifts – and place a price tag on each item. This is your holiday spending budget.
2. Talk about simplifying the season
When you total up all your expenses for the winter holidays, you might be shocked by the bottom line. "That total is probably bigger than people think," says Kelsa Dickey, a financial coach and owner of Fiscal Fitness Phoenix.
To bridge the gap between how much you want to spend and can afford, look for how you can pare down your gift list or simplify your family's holiday traditions. While commercialism can lead people to overspend, Dickey adds, "A lot of it is family pressure – trying to keep traditions alive."
Decide whether your traditions can be traded in for less expensive versions. Ideas include eliminating gift exchanges with extended family, selecting cookie recipes with fewer specialty ingredients or choosing a less expensive restaurant for get-togethers.
3. Look for short-term sacrifices
The benefit of saving for the holidays is that it only requires a short-term sacrifice. You can brown bag your lunch for a few months to save money for gifts and then start heading out to the local café again in January.
Other ways to save money include reducing your cable or mobile phone service temporarily, cutting back on smoking, drinking only water or carpooling to work.
However, Reeves cautions against going overboard on cost-cutting.
"You punish yourself all the time [by trying to save money]," he says, "and the holidays are a good time to splurge."
When it comes to splurges, work those into your budget, too.
4. Brainstorm how to make extra cash
If saving money doesn't sound like much fun, you could try making some instead. The obvious way to do that would be to get a second job for a few months. Less obvious ways may include the following:
Selling items. Besides eBay, there are lots of places online to sell everything from old textbooks to outgrown children's clothes. Locally, you can sell bigger items via Craigslist (exercise caution when meeting strangers) or through a consignment or pawn shop.
Round up old gift cards. How many gift cards have you received and never used? Time to gather those up and see if you can buy presents with them. If they aren't for the stores you want, try selling them for cash on sites such as Cardpool and CardCash.
Sign-up for rewards sites. Finally, you can make some extra money by signing up for services such as Swagbucks that award points for activities like taking surveys or watching videos. Points can then be converted to gift cards. You won't earn a lot, but every little bit helps.
5. Shop sales now before the holiday hype begins
While the sales might not be quite as good now as they will be later, wrapping up your holiday shopping early can be to your benefit. It gives you enough time to compare prices and make smart spending choices, rather than snatching things off a shelf in a hurry on Christmas Eve.
In addition, you may find it's easier to pay with cash if you spread your purchases out over a longer period instead of buying everything at once.
6. Take out cash or buy a prepaid card for spending
When it comes time to shop, Dickey suggests using one of two methods to ensure you don't go over budget.
"If you're shopping locally, I recommend choosing one day and only doing Christmas shopping that day," Dickey says. "Don't comingle with groceries."
Buying groceries or personal items can make it difficult to track holiday spending and increase your likelihood of an empty checking account. As added protection against overspending, take only the cash you've budgeted and leave the credit and debit cards at home.
If you'd rather shop online, purchase a prepaid credit card for the amount of your holiday budget. Use only this card for all your holiday spending. When the balance is depleted, you know your shopping is done.
"It makes sure you're not nickel-and-diming your checking account," Dickey says.
7. Promise yourself you'll stop shopping when the list is complete
Regardless of whether you finish your shopping list now or Dec. 24, vow that once you're done, you're done. Otherwise, it's too easy to get sucked back into the trap of falling for "the biggest sale ever."
"At the end of the day, [shopping] is more of an obsession at a personal level than about being a responsible consumer," Reeves says. "Many people get caught up in the thrill of an amazing deal and make purchases regardless of whether they need, or even want, them."
When you've bought everything on your list, promise yourself to stay out of the stores, off the deal blogs and away from your favorite retailer's website. Otherwise, you may find the temptation to score a great bargain outweighs your desire to avoid being broke.
"You should not be surprised by Christmas," Dickey says.
And by following these seven steps, you won't be at the end of the year and afterward.
Comment: What are you strategies to stay in budget this holiday season?
More from MoneyRates.com:
5 ways to holiday-proof your budget today
5 reasons you'll blow your holiday budget again