Take These Steps to Recover Financially From A Hurricane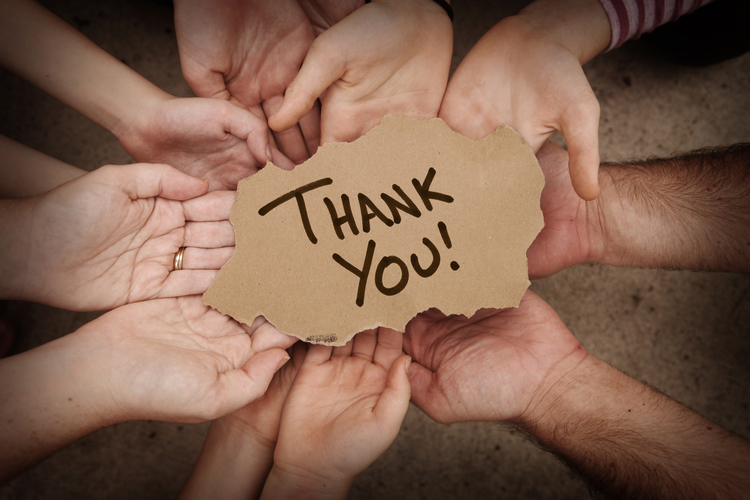 Hurricanes and other natural disasters can be both physically destructive and problematic for your finances.
Knowing how to recover financially from a hurricane, as well as what steps you can take before one strikes, can help make it easier to weather the storm.
6 Ways to Recover Financially From a Hurricane
If your area has been affected by a hurricane, your first priority may be making sure your family and pets are safe. From there, you can work on addressing these financial tasks.
1. Contact your insurance company
If your home suffered storm damage, you need to let your insurance company know immediately so they can start processing a claim. If you contact your insurance company quickly, you may find that you are among the first claimants to receive help.
The insurance company may ask you to take pictures or video of all the damage and create an inventory of items that you believe were lost or damaged by the storm.
You may also be asked to secure your home to prevent any additional damage. For example, if part of your home's roof was torn off by high winds, your insurer may request that you cover the opening with a tarp to prevent water from leaking inside.
If your home is temporarily unlivable, ask your insurance company if your homeowner's insurance policy pays anything toward housing costs while it's being repaired. This can help with some of your out-of-pocket expenses as you try to mitigate your losses.
Aside from your home, you also need to report any storm-related damage to your vehicles or small business if you own one to the insurance companies that manage your auto or business policies. This can get claims adjusters working on helping you recover as quickly as possible.
2. Apply for disaster assistance
Insurance companies can help provide some financial relief after a hurricane, but it may take time to process an insurance claim. You can also reach out to government agencies that offer disaster recovery to see if you qualify for financial assistance.
At DisasterAssistance.gov, you can enter your zip code to see if you're in an affected area that's eligible for aid. If you are, you can apply online through the site.

You can look for state disaster assistance through FEMA's Emergency Management Agency search tool and see what resources are available from the American Red Cross.

The Small Business Administration also offers disaster relief to business owners. While you can't get help with your personal expenses, you may be able to get a low-interest loan to help rebuild your business.

The IRS may grant tax relief in disaster situations. It can give you additional time to file and/or pay taxes without penalty when the President declares a federal disaster and FEMA identifies the area for its Individual Assistance Program. You can check FEMA's website for a list of these areas.
3. Contact your mortgage company
Paying the mortgage on time may not be realistic if you don't have a lot of money in emergency savings and you're waiting on your insurance claim to go through. If you live in a federally declared disaster area, your mortgage company may have programs in place that can help.
For example, you may be able to temporarily defer or reduce your loan payments for a set amount of time. Keep in mind that deferred payments may be amortized over the life of the loan, which could increase your monthly payment slightly going forward. But, that may be a better alternative than missing payments altogether and potentially facing foreclosure.
4. Prioritize your expenses
If you are able to get some help with your mortgage, take a look at your other expenses. This could be especially important if you're not able to return to work or you're trying to stretch emergency savings as far as possible.
For example, your most important expenses might include food, housing and health care, followed by insurance, gas, basic clothing and personal care expenses. If you are on a tight budget and you anticipate that being the status quo for a few weeks or months, consider what you expenses you can reduce or cut out in the meantime.
5. Keep a close eye on your credit
When you're trying to recover financially from a hurricane, it can be easy to let bills slip through the cracks. A late payment isn't the end of the world when you face bigger problems from a storm, but it can damage your credit.
If you're carrying a balance on one or more credit cards, call up your card issuers and let them know that you've recently experienced a natural disaster. They may be able to offer you a hardship-payment plan or let you put your payments on hold temporarily while you recover.
As the weeks and months go by following the hurricane, consider monitoring your credit reports to make sure your account activity is being reported properly. If you spot any credit-reporting errors, file a dispute with the credit bureau that is reporting the information. You can do this online through the Equifax, Experian and TransUnion websites.
6. Watch out for scams
A hurricane can cause financial damage if you fall victim to a scam. Some of the most common post-storm scams include fraudulent contractors and people misrepresenting themselves as agents from the Federal Emergency Management Agency. You may be told, for instance, that a contractor can help get your home repaired before your insurance claim is resolved or guaranteed disaster assistance benefits that don't actually exist.
A good way to avoid these types of scams is to work closely with your claims adjusters and stay in regular contact with them. If someone approaches you about disaster recovery financial aid, don't take it at face value. Look up the phone numbers for FEMA or any other agency they claim to represent and contact that organization directly to verify that any aid being offered is legitimate.
How to Be Financially Prepared for Natural Disasters
Hopefully, you never experience a natural disaster. But if you live in an area that is hurricane-prone or susceptible to mudslides, tornadoes, floods or other large-scale weather events, there are a few ways to prepare financially for a worst-case scenario.
1. Maintain an inventory of all your property
If you ever have to file an insurance claim in connection with a natural disaster, it's helpful to have proof of what was in the home. Taking pictures and video or creating a digital inventory online of everything you own can come in handy if you have to file a claim.
2. Make paper and digital copies of your most important paperwork
Flooding can be particularly damaging, and it is important to make sure you've got all your most important documents protected. You can make paper copies and keep them in a waterproof safe in your home, but you can also keep backups in a secure safe-deposit box at your bank. Uploading digital copies and saving them in cloud storage is another way to secure your papers.
In terms of what you should collect and organize ahead of a hurricane, the list includes copies of:
Birth certificates
Marriage certificates
Property deeds and titles
Insurance policies
Social security cards
Identification cards
Military records
Medical records for yourself and your children
Vaccination records for pets
Power-of-attorney forms
Will and/or trust documents
It's also good to make a list of important phone numbers you might need in an emergency, including the numbers to your insurance company, bank and credit card companies. Having those things on hand and easily accessible can make the process of trying to recover financially from a hurricane easier if you're impacted by a storm.
3. Work on growing your emergency fund
Having some emergency savings on standby can give you money to pay everyday living expenses, meet insurance deductibles or cover other out-of-pocket costs following a hurricane.
Financial experts recommend having three to six months' worth of expenses in emergency savings. You may want to set up a separate savings or money market account that's just for disaster-related costs and contribute to it regularly.
4. Check your homeowners and flood insurance coverage
If it's been a while since you reviewed your homeowners insurance, you may want to look at the policy to know exactly what is and isn't covered in a hurricane. Specifically, consider whether your policy will cover flooding and wind damage, which are common with hurricanes. If you don't have flood insurance, you may want to talk to your insurance agent about enrolling in a flood-insurance program. This can add to the total cost of your homeowners insurance coverage, but it may be worth the expense if a hurricane brings flooding your way.
5. Review your budget and spending
Last, but not least, go over your monthly spending and debt to see what you may be able to cut back on. This can free up cash you could divert to emergency savings but it can also help ensure that your budget is still manageable if you're dealing with hurricane damage.
Look at your debt and think about what kind of plan you can create to pay it off more quickly so you don't have credit card or loan balances hanging over your head in an emergency. The more financially prepared you are for hurricanes or other unexpected events, the better.