How to Rebuild Your Financial Health After Divorce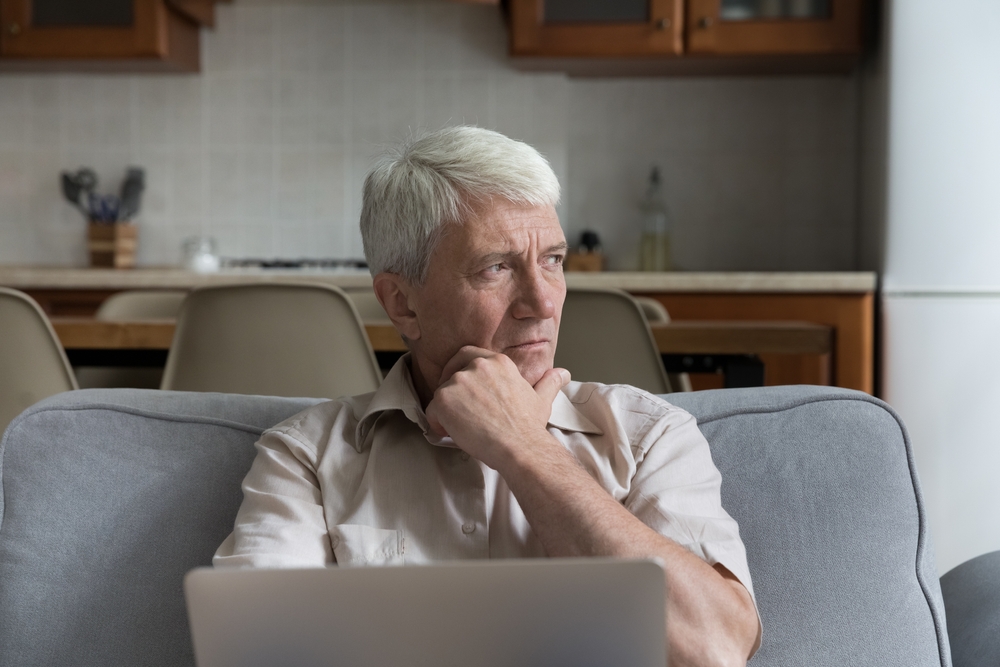 The divorce process is expensive. There are plenty of lawyers' fees to pay and new financial burdens like alimony and child support may arise following a divorce — which can eat away at people's savings.
Michael Brady, president of Generosity Wealth Management, offers a piece of advice, "Once your divorce is finalized you have to take control of your finances. You have to be proactive. You can't just assume that things will work out."
If you're going through (or have recently closed) a divorce, you'll need to recover emotionally, but don't neglect your financial health. If you do, you might face serious consequences.
Here are four steps you need to take after a divorce to rebuild your savings.
1. Get Going
You might want a break from big decisions following a divorce. But Pam Friedman, a certified financial planner and founding partner of Divorce Planning of Austin, recommends that her clients skip that mental break and make financial plans quickly once a divorce is finalized.
But she doesn't recommend that her clients make big money decisions on their own. Many of her recently divorced clients are exhausted from the mental strain of the process, and might struggle to make the right decisions to rebuild their savings.
Friedman advises them to meet with their attorney and a certified financial planner to create a plan for rebuilding their wealth and to make sure they don't miss any important deadlines when it comes to signing up for insurance or changing the beneficiaries in their wills.
"There are deadlines out there that you don't even know existed," Friedman says. "You don't want to miss them. I hate it when clients come to me and say they just finished their divorce and they actually closed it six months ago. That's too much time."
Which Banks Have the Best Savings Account Rates?
Finding the bank with the best savings account to meet your needs is as simple as using our search tool. Try it now and find your high-interest savings account.
2. Rebuild Your Credit
Brady also says that people should immediately check their credit scores — they can buy them for $15 from the three national credit bureaus (Experian, Equifax and TransUnion). If their scores have taken a hit, they need to start rebuilding them by paying their bills on time and eliminating big chunks of their credit card debt.
Consumers with low scores will struggle to qualify for credit cards and loans, which can have a negative impact on a persons' ability save money or build an emergency fund.
Some of Brady's clients have low credit scores because shared loans and credit cards were under their spouse's names, not theirs. Because of this, these clients never had a chance to build a real credit history. These clients might need to apply for their own credit cards, make purchases with them and pay these purchases off in full each month to steadily rebuild their credit, Brady said.
3. Build an Emergency Fund
An emergency fund is a financial necessity for every adult. But it's especially important for those who have recently gone through a divorce, said Allison Alexander, a financial advisor with Savant Capital Management.
People who have gone through a divorce might have extra expenses such as alimony payments, rent and child support that they didn't have before their marriages ended. Alexander recommends that her clients have at least six months of normal living expenses saved in an emergency fund. If their car needs a new transmission, instead of putting the repairs on a credit card they can pay for them from their emergency fund.
If you're newly divorced, you might consider moonlighting with a second job to earn the extra money you need to build an emergency fund, Alexander said.
"After a divorce, you might have more alone time," Alexander says. "If you choose to moonlight with a job that you truly enjoy, not only will you start making extra money, you'll have an outlet to fill that alone time. That can help with your emotional recovery from a divorce."
4. Make Careful Investments
Brock Mosely, founder and managing director of Miracle Mile Advisors, says that adults who've gone through a divorce need to make sure that the money they do have left is always earning more dollars.
This means that they have to make wise investments. It's the best way to grow their existing savings.
But Mosely cautions clients not to make these investments too quickly. They need to research the best investment vehicles for them, especially now that their living and financial arrangements have changed after a divorce. A parent who has the financial responsibility to provide child support payments might not want to invest in an investment vehicle that comes with too much risk. They need a steady, guaranteed flow of money to help them cover these new regular payments.
"My biggest challenge is to stop [clients] from making investments because they want something to do," Mosely says. "Following a divorce, they often need things to do. They need to keep themselves busy. My goal is to make sure they don't invest in some big project that is going to potentially hinder their financial goals."