Financial Planners' Keys to A Happy Retirement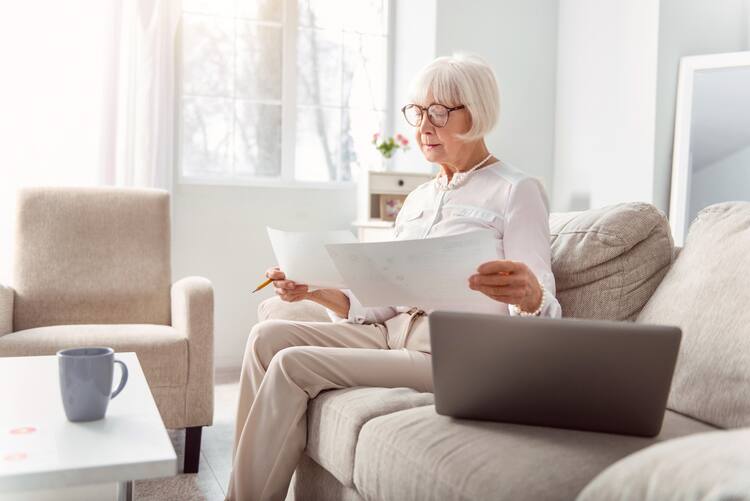 You want to boost the money you are stashing away for your retirement years. But now you face tough choices: Should you invest in a traditional individual retirement account (IRA)? How about a Roth IRA?
There are so many types of investment vehicles, choosing the right one for your retirement savings can seem overwhelming. But here's a tip from financial advisors: Don't focus so much on the savings accounts and investment options available to you. Instead, focus on setting goals for your own retirement. Then determine how much money you'll need to meet those goals.
This kind of retirement planning is the most important step in securing happy golden years, these financial pros say.
"What investment vehicle you save in is much less important than determining if your current level of saving and spending are going to allow you to achieve the goals you've set out," says Neal Slafsky, managing director at United Capital in Fort Lauderdale, Florida. "I can't talk about the savings vehicles until I first understand the direction that my clients want to go. There's no point in getting in the car and having no destination in mind."
The point here? Before you start worrying about the differences between Roth and traditional IRAs, you need to determine what kind of retirement you want and how much money you'll need to get it.
Review current spending and saving habits
Everyone wants a happy retirement. And many believe that simply choosing the right mix of annuities, IRAs, stock market picks and life insurance investments will get them there.
But the real trick in saving for retirement is to start planning out those after-work years as early as possible.
Alex Navarro, senior vice president and private financial advisor at SunTrust Investment Services in Miami, says that he first advises his clients to look at their current spending and saving behaviors. Are the actions they are taking today getting them closer to their retirement goals? Or are they putting those goals in jeopardy?
If it's the latter, Navarro works with his clients to determine what changes they can make in how they spend and save.
"To plan for retirement, you need to look at your behavior today," Navarro says. "Then you need to take the appropriate actions that will put you into a situation where you are able to save for retirement."
Take every opportunity to maximize contributions to 401(k) plans
Mary Ellen Garrett, senior vice president of wealth management with the Atlanta office of Merrill Lynch, says some people are not maximizing the contributions they are making every two weeks to their company's 401(k) program. This is another example of current behaviors that do not push retirement savers toward their targets.
To get closer to your retirement goal, you'll need to boost the amount of money you are automatically depositing into your 401(k) account, Garrett suggests.
"The first thing people should look at is what is already available to them," Garrett says. "If they are working for a company that provides a retirement plan, they should take full advantage of that first before they invest in any other retirement savings vehicles. If your company offers a 401(k), it will typically offer some type of matching plan. If you are not taking advantage of that, you are walking away from a great savings tool."
Use a retirement savings calculator
So, how much money do you need to save to have a happy retirement? Not surprisingly, the answer to this depends largely on the type of retirement you want to live.
The 2016 Retirement Confidence Survey by the Employee Benefits Research Institute found workers cite a wide range of figures when saying how much money they'll need in retirement. About 24 percent of workers, for example, told the institute that they think they'll need at least $1 million after calculating how much for retirement to save. Almost two-thirds of employees said they'd need to have less than $1 million saved by retirement.
The study also highlights the differences in confidence for retirement depending on whether workers performed a calculation of how much to save for retirement. Of those who said they were very confident about their ability to have a comfortable retirement, 30 percent crunched the numbers for retirement while 13 percent who had a similar confidence level did not.
Using a retirement savings calculator to estimate their needs after leaving the workforce could better prepare workers for their golden years.
How much to save for retirement investments
What's the right number? One rule of thumb is that you should have a retirement portfolio. Use whatever combination of savings, stocks, annuities, pensions, Social Security payments and other income streams you can muster. Ensure this will allow you to generate 80 percent of your current income every year. If you make $100,000 a year, then, you'll need a retirement portfolio that generates $80,000 in income every year.
Match post-work goals and lifestyle to retirement savings targets
But these retirement savings targets are just an estimate. Depending on your retirement goals, you might not need that much money in your retirement years. It all comes down to what you want to do after you leave the working world.
If you want to travel extensively, you'll need to save plenty of money. If you just want to play golf and spend time with your grandchildren, you can get by with a smaller amount of savings.
The key is to be realistic about what kind of retirement you can have based on your current income stream and the amount of money you've already saved. You might not be able to afford those yearly cruises that fuel your retirement dreams.
Navarro points out some negative outcomes as a result of retirees living outside of their means.
"I'm not a magician. I'm a financial planner," Navarro says. "I have had situations where people have continued living the lifestyles of the rich and famous without worrying about how much money they had left. Then the money ran out and they had to live the lifestyle of Purina cat chow. They were not mature enough to take the proper action at the right time. It's like watching a train wreck. My job is to advise them. Some people choose not to listen."
The above scenario highlights the need to not only have retirement savings goals, but also spending targets that are in line with their savings accounts in addition to their desired lifestyle.
More from MoneyRates.com:
Best States for Retirement 2017
Retirement Saving Stories: How 5 Regular People Save for Retirement

IRA Money Market Accounts