EarnIn Loan Review 2023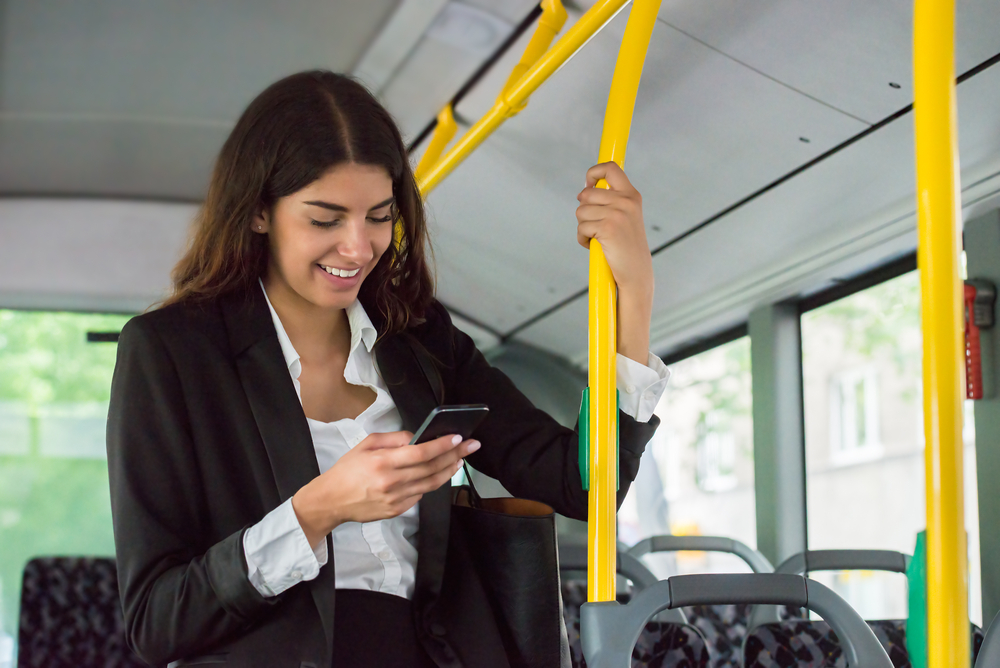 EarnIn is a financial technology company that makes it possible for workers to access money before their payday without paying any mandatory fees.
Once users sign up and verify their employment information, they may be approved to transfer up to their bank account up to $100 per day for a maximum of $750 per pay period.
When they receive their paycheck, EarnIn automatically debits their account to repay the money accessed early. It is, in essence, a payday loan.
EarnIn At-a-Glance
Find the Best Personal Loan Rates
Finding the best personal loan rate could help you save hundreds or even thousands of dollars. The rate you receive on your personal loan depends on many factors, including your credit score and income. The easiest way to know if you're getting the best loan rate is to compare lenders.
Pros and Cons of EarnIn
If you are looking for a way to easily access your paycheck early, EarnIn is a convenient and inexpensive option. However, it isn't for everyone.
Pros
No interest or mandatory fees are charged
No credit check is required
User-friendly app that makes it easy to request money
The balance owed is automatically debited from your account when your paycheck hits
Credit monitoring is included in the account
Cons
This is a payday loan. Money will be taken from your paycheck to pay it back.
Limited cash available compared to other lending options like personal loans
Only accessible via a mobile app
Requires a job earning at least $320 per pay period
There are few customer service options
Compare EarnIn to Other Personal Loans
EarnIn is just one way to get the money you need if you are short on cash. Here's how its service compares to other online lenders.
Best Egg
Best Egg is a popular and highly rated online personal loan lender that offers loans of as much as $50,000 to qualified borrowers.
A traditional lender will check your credit to determine creditworthiness rather than verify your employment as EarnIn does.
With Best Egg, you can access significantly more cash than is available through EarnIn, but you will be paying interest and could be making payments for anywhere from 3-5 years.
Upgrade
Upgrade might be a good option for a personal loan if you have a lower credit score.
The lender is sympathetic to those with less than ideal finances and willing to accept joint applications if you don't qualify for a loan on your own.
Loans from Upgrade range from $1,000 to $50,000, but unlike with EarnIn, you will need to pay interest on any amount you borrow.
SoFi
EarnIn is designed for those who want to access a portion of their paycheck early, but SoFi can provide a large infusion of cash, up to $100,000, if needed. You'll need good to excellent credit for a SoFi loan, though. The interest charged depends on your credit, and repayment periods can be as long as seven years.
Who Is EarnIn For?
EarnIn is designed for anyone wanting to tap into their paycheck before payday. Specifically, the service is for those who meet the following criteria:
Have a job that pays on a consistent schedule.
Earn at least $320 per pay period.
Have a device compatible with the EarnIn app.
Are 18 years old.
Have a U.S. bank account, U.S. cell phone, and U.S. primary residence.
Top Features of EarnIn
Why should you consider using EarnIn? Here are some top features that make this an appealing way to get the cash you need.
No Credit Check
Since EarnIn uses your employment to verify eligibility, no soft or hard credit inquiry is required to use the service. This is a great feature for anyone who has less than stellar credit or who wants to avoid having inquiries on their credit report.
No Interest Charges or Required Fees
You don't have to pay to use EarnIn unless you want to. The company doesn't charge interest, and there is no cost to transfer funds to your bank account unless you need the money in minutes. Then, there is a fee for Lightning Speed transfers. EarnIn makes money through these transfers as well as voluntary tips. If you appreciate the company's service, you can tip up to $14 when you make transfers.
Credit Monitoring
As a perk of signing up for EarnIn, you'll get access to a credit monitoring service. With it, you can see your Vantage Score 3.0 by Experian and review your open accounts, credit usage, and payment history. Plus, you'll get alerts to help head off any potential fraud.
Balance Shield
With this optional feature, EarnIn will send alerts and notifications if your balance falls below a certain amount. It can also be set up to transfer $100 of your available earnings to your bank account if the balance falls below $100.
EarnIn Card
Eligible customers may be offered an EarnIn card. This contactless Visa card allows users to spend up to $1,500 per day and take fee-free cash advances of up to $300 per day from an ATM. You'll need direct deposits of at least $500 to receive an EarnIn card, and this feature is currently only available by invitation.
How to Apply for EarnIn
Since EarnIn essentially provides advances on paychecks rather than a traditional loan, its application process differs from other lenders. Follow these steps to get started.
1. Download the EarnIn app
EarnIn can only be used through its app, and versions are available in both the Apple App Store and the Google Play Store.
2. Create a profile
Once you have the app, create a profile. All that is required is your phone number, name, and email address.
3. Link your bank account
The next step is to link your bank account for money transfers. You must also add your debit card details for Lightning Speed transfers.
4. Confirm your employer
Before requesting a transfer, enter your employer information and indicate how often and how much you get paid. EarnIn will verify your employment with your work email (your employer won't be contacted) or ask to use your GPS to track your commute.
5. Get your cash
Once your application is completed and employment verified, you'll be approved to cash out at a certain level, up to $100 daily. You can use the cash-out screen to select the amount to be transferred and indicate whether you'd like to leave a tip.
Rating the Features
So, what is it like to use EarnIn to access cash? Here's how the features stack up.
User Experience
If you are comfortable using a smartphone and mobile apps, EarnIn should feel intuitive. The app has a clean interface and makes it simple to apply and select the amount of money you'd like transferred. The EarnIn website also has a comprehensive FAQ section that includes step-by-step instructions for signing up and answers to practically any question you might have.
Fees
One of the best things about EarnIn is that there are no required fees. The app hopes you will leave a tip for their service, and you'll have to pay extra for Lightning Speed transfers that provide almost immediate access to money. However, neither is required.
Rates
EarnIn doesn't charge interest on the money it advances you, so there is no cost to tap into your paycheck early. Instead of charging interest and mandatory fees, EarnIn makes money through tips and Lightning Speed transfers.
Variety
If you are looking for a variety of lending options, you won't find it at EarnIn. The app only offers advances on paychecks. No personal loans, lines of credit, or other financing options are available here.
Customer Support
You can contact EarnIn through its chat support service if you need customer support. The company says it tries to answer questions in less than 60 seconds. However, if you need help with the chat support feature, you can connect with EarnIn via direct messages on Facebook or X, formerly known as Twitter. There is no customer service phone number or email address.
Access
The only way to access EarnIn is through its app, and you cannot log into your account with a desktop or laptop computer. The company says this is because of security concerns related to shared computers, and the GPS earnings feature may not work correctly if there are log-ins from various places.
It is also worth noting that EarnIn is a financial technology company, not a bank. However, its bank products are issued by Evolve Bank & Trust, an FDIC member.
Bottom Line
EarnIn is a convenient way to access the money you've earned at your job.
You have much better options, such as a personal loan, if you need a large sum of money. The most you'll be able to receive per pay period is $750, and that depends on how much you make.
Still, EarnIn has no required fees or interest charges, which means there is little risk in trying out the app to see if it's right for you.
Frequently Asked Questions (FAQs)
How much can you borrow on EarnIn?
The maximum available through EarnIn is $100 per day and $750 per pay period. However, your approved amount may be lower based on your income and employment. The company says most people get, on average, access to $85 when they first sign up.
Does EarnIn affect your credit score?
No, since EarnIn does not check your credit as part of the application process, it does not affect your score.
How long does it take to start using EarnIn?
The application process usually only takes a few minutes, but it may take longer for the app to verify your employment. Standard transfers may take 1-3 days when you need money, while Lightning Speed transfers may make money available almost immediately.