Bank Fees Survey Eoy 2011 – Free Checking Makes A Comeback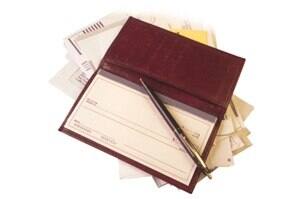 Read the current Bank Fees Survey
The latest MoneyRates.com Bank Fees Survey suggests that reports of the death of free checking have been greatly exaggerated.
The new data, which measured bank fees at selected banks during the second half of 2011, find that the proportion of free checking accounts grew about 4 percentage points over the mid-2011 survey. In addition, the average monthly maintenance fee on checking accounts declined, and the average minimums required to start a new account and to avoid monthly fees also fell.
It's hard to determine whether these changes occurred because of last year's consumer outrage over new bank fees or because the banking industry simply regained its competitive spirit. But whatever the cause, it's important that consumers note these trends if they want to get the best deal on their checking accounts.
Monthly maintenance fees
Some checking account fees are charged on a pay-as-you-go basis. For example, overdraft fees and ATM fees are only assessed when you use those services. Monthly maintenance fees, on the other hand, are there month-in and month-out, regardless of how you use the account — unless you are savvy enough to find a checking account with no monthly maintenance fee.
In the mid-2011 MoneyRates.com survey, only 34.7 percent of checking accounts had no monthly maintenance fee, down from 37.7 percent at the end of 2010. However, the latest numbers show that the percentage of free checking accounts has rebounded to 38.8 percent, the highest figure since mid-2010.
Along with that, for checking accounts that charge a monthly fee, the average amount dropped to $11.28 from its mid-2011 figure of $11.75. However, with those average monthly fees still coming to a total of $135.36 per year, the real opportunity to save money is to find one of the growing percentage of checking accounts that waive all monthly maintenance fees.
The data also suggest that online banks may be a good place to start your search for a free checking account. Of the accounts offered by online banks in the survey, 53.3 percent had no monthly maintenance fee, outpacing the proportion of free checking accounts at traditional banks by about 15 percentage points.
Account minimums
The latest numbers on account minimums suggest more good news for consumers. The average amount required to open a checking account dropped to $391.41 in the current survey. In mid-2011, that figure was $412.53, and at the end of 2010 it was $517.41.
With many accounts in the survey, customers can qualify for a waiver of monthly fees if they maintain a certain account balance, and the average for that amount fell significantly too. The latest average required to avoid a monthly maintenance fee was $3,590.83, down from $4,122.66 in mid-2011.
Overdraft fees
Consumers didn't win every round of this fight, however, as overdraft fees increased over the previous survey. The average overdraft fee in the new survey is $29.23, up from $28.85 in mid-2011. Remember, though, that you can avoid overdraft fees altogether if you opt out of overdraft protection, and this can have the added benefit of coaxing you into more responsible banking habits.
ATM fees