Bank Fees Survey Eoy 2012 – Online Banks Resist Rising Fees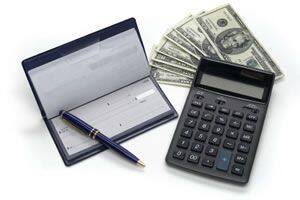 Read the latest Bank Fees Survey
The latest MoneyRates.com Bank Fees Survey shows average bank fees continued to rise in the second half of 2012, further squeezing customers who have already endured years of fee hikes on their checking accounts. But it also suggests there are ways that careful consumers can escape this trend.
Smart shopping when choosing a checking account appears to be more important than ever, since the gap between good deals and average accounts is getting wider with each survey. The latest data also suggest that if you're looking for a new checking account with lower fees, some types of banks may be more useful to consider than others.
The march of fees

Recent Bank Fees Surveys have illustrated a general trend toward higher bank fees, and the latest version brings much of the same. Monthly maintenance fees, overdraft fees and ATM fees all rose over the past six months, but these trends did vary depending on the size and type of bank.
The most important type of fee on a checking account is the monthly maintenance fee, because this is a fee that you pay month-in and month-out, regardless of how you use your account. In the latest survey, the average monthly maintenance fee rose by 18 cents to $12.26. That means the typical customer paying this kind of fee would have to fork over a total of $147.12 a year, just for the privilege of having a checking account.
Average overdraft fees rose by 18 cents in the latest survey, reaching an average of $30.01 per occurrence. The significance of this fee, however, depends on how you use your checking account. Since overdraft fees are usually assessed for each transaction that occurs while the account is overdrawn, even a few mistakes can cause these fees to run into the hundreds of dollars.
The average amount banks charge non-customers to use their ATMs also rose, jumping 20 cents to $2.60. That may sound like a relatively small amount, but it represents a significant percentage of a typical ATM withdrawal, making this an expensive problem for customers who habitually use ATMs outside of their bank's network.
Online banks resist higher fees
Despite the trend toward higher checking account fees, 36.6 percent of the checking accounts surveyed still do not charge a monthly maintenance fee. So, while free checking is not the norm these days, there are still plenty of ways you can avoid paying that $147.12 a year in maintenance fees.
One of the best bets for avoiding maintenance fees may be to choose a checking account from an online bank. Two-thirds of the checking accounts from online-only banks surveyed have no monthly maintenance fee. Those that did have a monthly fee charge an average of $9.42, compared to an average fee of $12.32 at traditional, branch-based institutions.
The average monthly fee at online banks remains the same as it was six months ago, signaling that there are alternatives to the tide of rising maintenance fees. This is an example of how online banks benefit from not having to support an expensive branch system, which gives them a cost advantage over traditional banks.
Besides offering lower fees, the survey's online banks also offer lower barriers to opening a checking account. The average minimum amount required to open a checking account at an online bank is $151.19, compared to $393.60 at traditional banks. With lower fees and minimums, online checking accounts may be more accommodating to lower-income customers, creating a viable option for a segment of the population that has often had to go without conventional banking services.
The size factor
The MoneyRates.com checking account fee survey also looked at fees as a function of bank size, and found that smaller banks — those with less than $5 billion in deposits — are generally a better deal than larger banks. Roughly half of the checking accounts at the small banks surveyed have no monthly fees, compared to just 22 percent of the accounts at large banks (those with more than $25 billion in deposits). Among banks charging a monthly fee, those fees were more than $3 cheaper at small banks, compared to the fees at large banks.
On the surface, it may seem that higher bank fees are an inevitability for consumers. But a closer examination reveals that the banking market is more complex than that. There are important exceptions to the rise of checking account fees, as online banks — and smaller banks, to some extent — appear to give customers a viable option for avoiding growing charges.
Methodology
The MoneyRates.com Bank Fees Survey is a semi-annual study based on data gathered from checking accounts that appear in the MoneyRates Index. The MoneyRates Index includes the 50 largest depository banks in the U.S., as well as 50 medium and smaller-sized banks. This sample is designed to be representative of the U.S. banking environment.