Best Cities for Young Entrepreneurs 2017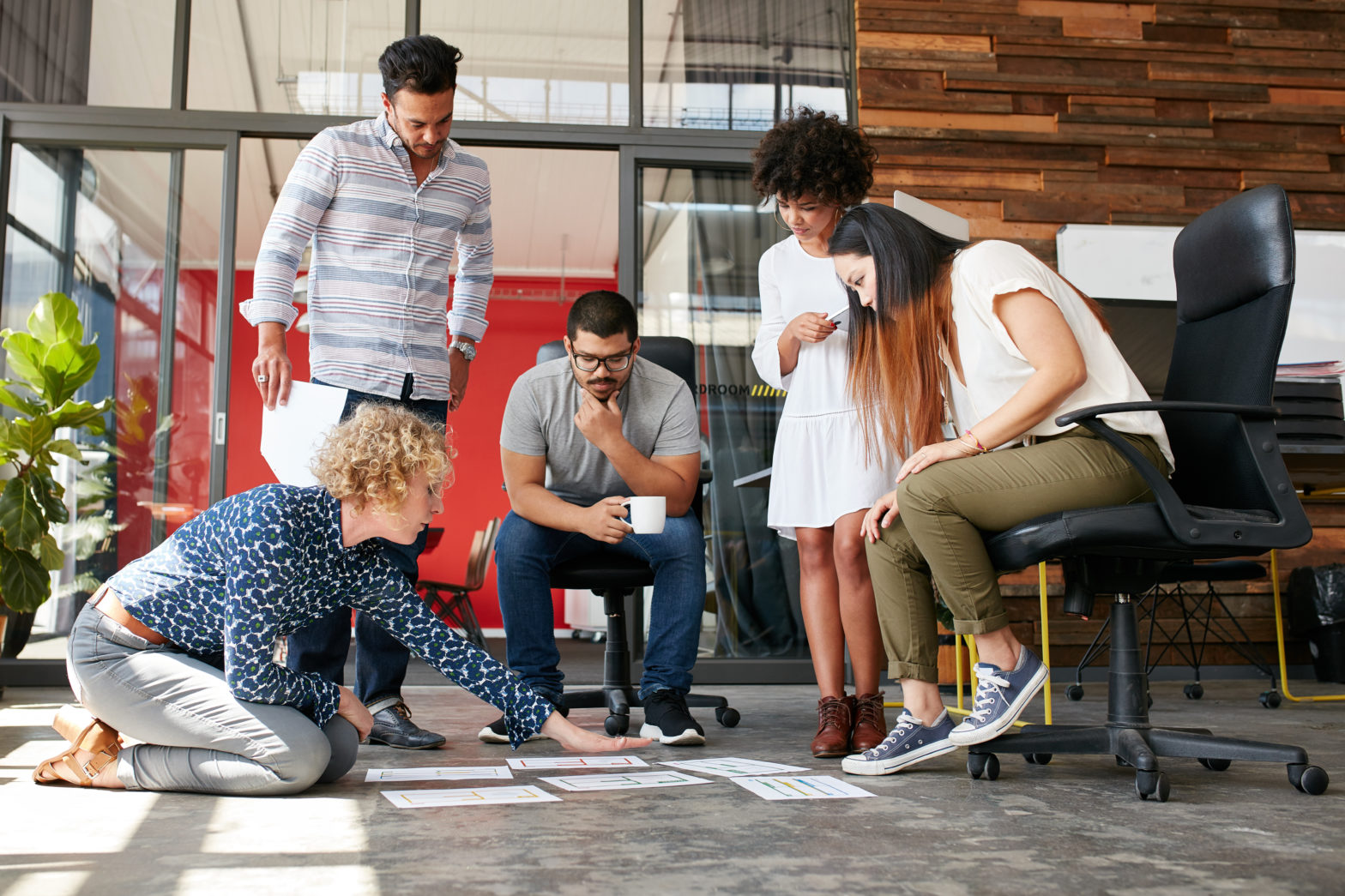 Today's young entrepreneurs are breaking traditional age barriers by finding success in business at an early age. If you want to be part of this movement by starting your own investment venture, it may help you to know where you might find the most welcoming climate for young business owners.
Methodology
MoneyRates.com has ranked the best cities for young entrepreneurs based on the following criteria:
Growth rates. A fast-growing population is generally a sign of a thriving economy, and in turn that population growth creates new markets for goods and services. MoneyRates used the 25 fastest-growing U.S. cities as the starting point for this study, and then ranked those 25 areas for growth as well as for the other three criteria. Note that in several cases, U.S. Census Bureau classifications will link two or more close-by cities into a single metropolitan area.
Educational attainment. For each city under consideration, MoneyRates looked at the percentage of the population with a bachelor's degree or better. A well-educated local population creates both a talented work pool from which to recruit, as well as a more affluent consumer base.
Young adult affluence. Looking at the percentage of young adults earning good incomes that could be put into savings accounts gives a sense of both how receptive the local economy is to creating opportunities for that demographic and of how strong a market young consumers represent in the city.
Business tax environment. Using the Tax Foundation's rankings of business tax environments by state, MoneyRates considered the tax burden new business owners would face in each of the cities examined.
Based on the above criteria, MoneyRates identified the following as the 10 cities where an entrepreneur's investment in a new venture might have the best chance of success: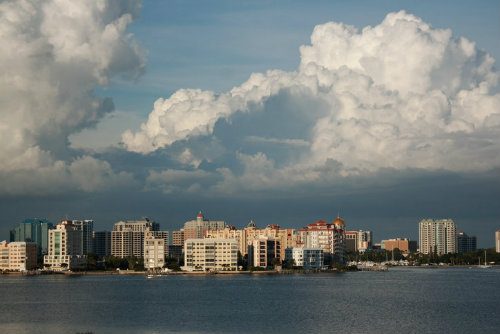 1. North Port/Sarasota/Bradenton, Florida
Located just south of the Tampa Bay area on Florida's Gulf Coast, this metropolitan area leads a parade of six Florida locations in the top 10. A common link is the state's favorable tax environment, which the Tax Foundation ranks as the fourth best in the nation. This particular community won the top spot overall by also finishing in the top 10 in each of the other three categories, including a third-place ranking in young adult affluence.
2. Provo/Orem, Utah (tie)
Located not far south of Salt Lake City, Provo is home to Brigham Young University, which adds a steady supply of young graduates to the workforce and consumer markets. Not surprisingly then, the community ranked third in educational attainment, with 37.7 percent of the local adult population having a bachelor's degree or better. On top of that, this is the 7th-fastest growing metro area in the country, and Utah is generally favorable for start-ups because the business tax environment ranked among the 10 best.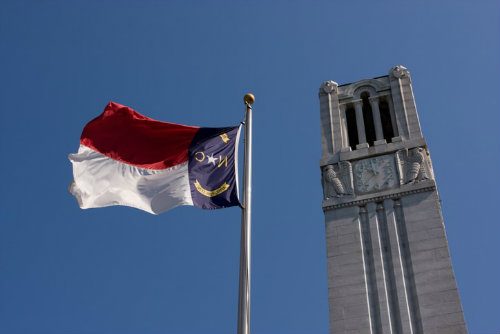 2. Raleigh, North Carolina (tie)
This is an especially strong college town, with North Carolina State University located in the city while Duke and the University of North Carolina are in neighboring towns. This undoubtedly contributed to the two factors that led Raleigh to such a high ranking on this list.
Raleigh ranked first among the country's fastest-growing cities in educational attainment, with an impressive 44.4 percent of the adult population having a bachelor's degree or better. Also, the city ranked fourth in young adult affluence.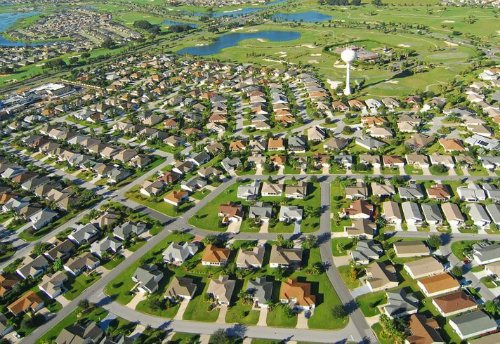 4. The Villages, Florida
Though it may not be as well known as some of the other locations on this list, according to the U.S. Census Bureau, The Villages is actually the fastest-growing city in America. It says something about U.S. demographics that the fastest-growing city is a retirement community, but that does not mean The Villages would not represent a good opportunity for a young entrepreneur.
After all, older members of the population tend to be more affluent, and are more likely to be consumers of goods and services than providers of them.
In addition to its top-ranked growth rate, The Villages benefits from Florida's favorable tax environment for businesses, and ranked in the top 10 for educational attainment.
5. Cape Coral/Ft. Myers, Florida
Journey about 80 miles south of Bradenton on Florida's Gulf Coast and you will find this dual community. Its spot in this top ten comes largely from being the fifth fastest-growing area in the country, and once again Florida has one of the most favorable business tax environments.
6. Bend/Redmond, Oregon
Portland is well-known as a popular destination for young adults, but this other Oregon community about 140 miles to the south-east is actually faster-growing. It ranks third in population growth, and also benefits from having the fourth-highest proportion of college graduates among the cities studied. As a final plus, Oregon ranks in the top 10 for having a favorable business climate.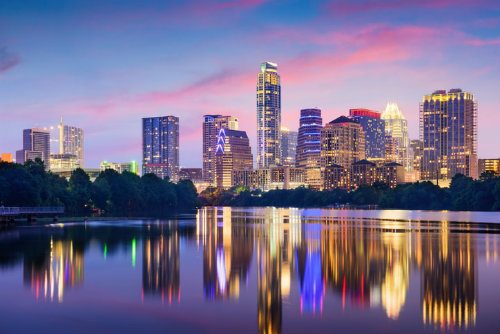 7. Austin/Round Rock, Texas (tie)
Being home to the University of Texas plus hosting the annual South by Southwest Festival certainly give this community a youthful edge. In terms of this study's criteria, Austin benefited from ranking second among the cities studied in educational attainment, and ranked in the top 10 for growth rate.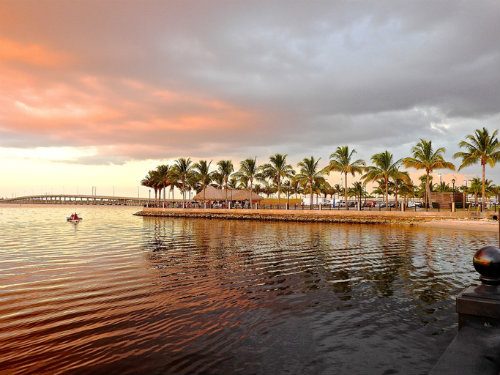 7. Punta Gorda, Florida (tie)
Located between Sarasota and Cape Coral, Punta Gorda's top 10 ranking underscores what a thriving section of Florida's Gulf Coast that stretch is. Another beneficiary of Florida's favorable business tax environment, Punta Gorda was also in the top 10 for young adult affluence and growth rate.

9. Sebastian/Vero Beach, Florida
This is the only one of Florida's six entrants on this list on the state's Atlantic Coast. In addition to Florida's mild tax treatment of businesses, this community ranked in the top 10 for educational attainment.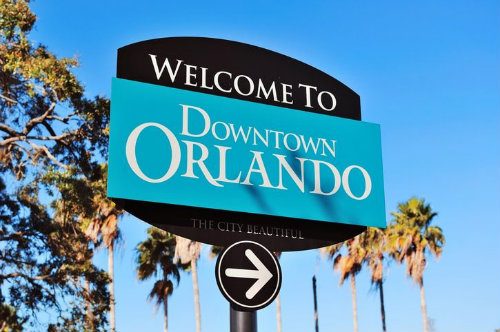 10. Orlando/Kissimmee/Sanford, Florida
As home to Disney World, this central Florida region is obviously well-known as a tourist attraction, but that heavy traffic of visitors can also make for a fertile environment for new businesses. Once again, this is a beneficiary of Florida's tax environment, and otherwise this community had solid rankings for educational attainment and young adult affluence.
Some of these cities might be familiar names, while some you may never have heard of before. This is an example of why it pays to look at some hard data in making business decisions rather than just going on reputation. Sometimes the data can reveal emerging conditions that are not yet reflected in popular impressions. That type of forward thinking is what can give a new business an edge over more established competitors.
Investing in starting a business takes time, energy and money. Choosing the right location for your entrepreneurial start-up can be the first step towards ensuring that those precious investments pay off.