Best Online Brokers 2016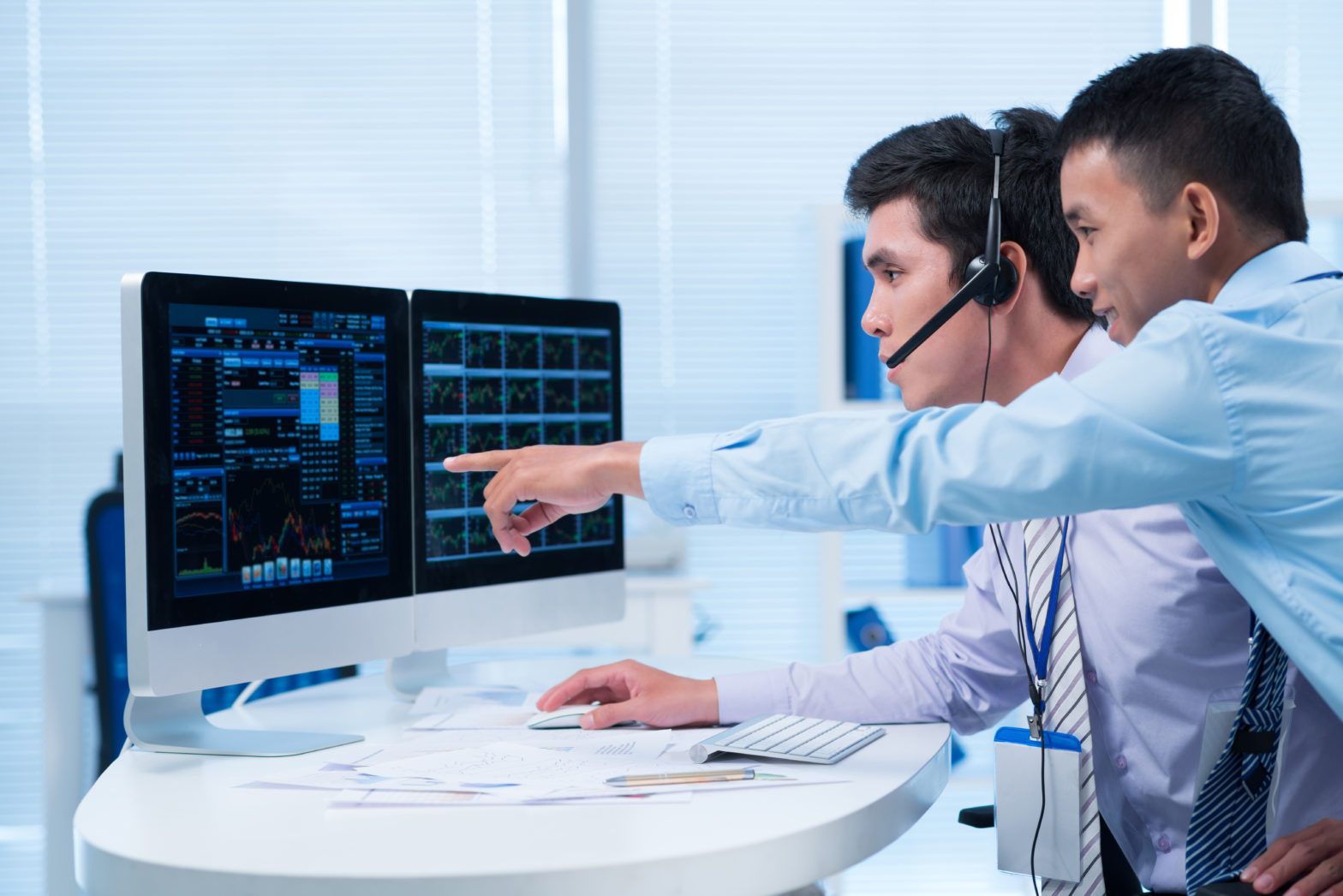 Advertisements for online brokers are plentiful, and of course, they all claim to be the best. A new analysis by MoneyRates.com can help point you to the best online broker for your needs – and that best solution is likely to vary based on types of investors.
Differences in commissions, fees and margin rates offer choosy investors the opportunity to save hundreds of dollars. But perhaps an even bigger financial reward comes from finding a firm with useful research resources and a history of delivering its services with a minimum of problems.
MoneyRates.com looked at a total of 7 different measurement criteria across four different categories: cost-effectiveness for small investors, margin interest rates, disclosure records and the availability of research sources.
Best Online Brokers – Overall
Winner: Motif Investing
Motif Investing came out on top overall, scoring particularly well on its cost-effectiveness for small investors, and for having a spotless regulatory history so far.
Runners-Up: Optionshouse and Just2Trade
Optionshouse, which despite its name also accommodates ordinary stock trading, took the second position overall, followed by Just2Trade.
Whether you would find these particular firms best for your needs depends on what you are looking for, so the following sections break down the results according to each of the four major categories in this study.
MoneyRates.com looked at three cost factors that conventional stock traders would be likely to encounter: trading commissions, maintenance or inactivity fees and minimum account size.
Best Online Brokers for Small Investors
INVESTMENT TIP: A characteristic popularized by online brokers is the flat-rate commission. Traditionally, commissions would be based on cents per share (though perhaps with a minimum commission amount) rather than a flat rate per trade. The flat rate becomes more attractive the greater the size of each trade, so smaller investors need to pay special attention to finding a low flat rate. Similarly, small investors are especially affected by maintenance or inactivity fees, since these represent a larger portion of their portfolios. Finally, small investors need to look for a broker where they won't be frozen out by a large minimum account size.
Winners: Motif Investing and Optionshouse
Tied as the best online brokers for small investors were Motif Investing and Optionshouse. Each offers $4.95 flat-rate stock trading commissions, and while other firms offer commissions that are as low or even lower, both of these firms do so without maintenance or inactivity fees, and with no minimum account size.
Bear in mind when assessing costs that there are plenty of other charges that brokers may assess, depending on your actions. Everything from receiving paper copies of statements to wiring money out of the account might trigger a fee, so look at the full fee schedule and think about your likely usage before choosing a broker.
INVESTMENT TIP: Brokers often charge for each security transferred out of the account, so when you leave a broker, it is often best to liquidate your portfolio so you can make a single cash transfer out rather than incurring several charges by transferring security-by-security. The key is to compare transfer charges with the round-trip commissions you would incur if you liquidated your portfolio and reconstructed it at your new broker. Also be sure to consider the tax implications of liquidating your portfolio. 
When going on margin, an investor leverages the portfolio by investing money borrowed from the broker. As with any loan, there is an interest rate charged on the amount borrowed. This interest rate is vitally important to a margin strategy, since in order to be successful, the return on investments has to exceed that interest rate.

Best Online Brokers for Margin Investors
Winner: Interactive Brokers
Interactive Brokers stood out by offering a margin interest rate of just 1.87 percent, more than 4 percent lower than its nearest competitor. With a relatively high minimum and a monthly maintenance fee, Interactive Brokers might not be the right choice for smaller investors, but then again, margin strategies are not for everybody anyway.

INVESTMENT TIP: FINRA, the Financial Industry Regulatory Authority, maintains a database of disclosure events in each brokerage firm's history. Two types of events are included: regulatory rulings against the firm, and arbitration cases. Almost inevitably, when you sign up with a broker, but you will have to agree to take any disputes to arbitration rather than to a court of law. So, knowing how often arbitration comes into play can give you a sense of how often a company has had serious disputes with its customers.
Best Online Brokers with the Cleanest Disclosure Records
Winner: Motif Investing
Since some firms have much longer histories than others, MoneyRates.com adjusted the frequency of disclosure events for the number of years each firm has been in business. So far in its relatively short history, Motif Investing has no regulatory events or arbitration cases on its record.
Runner-Up: Just2Trade
Just2Trade took the runner-up spot in this category with just one regulatory event on its record.
These records are subject to change, so you are encouraged to look up any broker's history at www.finra.org before investing. You can look up both firms and individual brokers on this database.
Pretty much all the online brokers reviewed for this study provide some level of investment information and tools. However, there were great differences in the variety and robustness of the resources available.
INVESTMENT TIP: News feeds and data tools are common, and while these are useful, they are fairly generic. They provide more in the way of raw information than interpretive analysis. Some online brokers also create investor communities where customers can share insights, but these are of dubious value. Not only don't you know the qualification of the user providing the information, but forums like this can be prone to attempts at stock manipulation, as investors try to get others to buy into hype for positions they own.
Best Online Brokers for Research Resources
The richest resources come from online brokers that provide research from multiple, credible sources. This is the same kind of support investment professionals use for industry and company-specific background.
Winner: Fidelity
For investors who like to thoroughly research their ideas, firms offering a wide variety of these resources might be most useful, including Fidelity, which scored best on this basis.
Runners-Up: TD Ameritrade and Charles Schwab
Fidelity is closely followed by TD Ameritrade and Charles Schwab. Each of these top firms makes available data and analysis from a dozen or more independent sources.
Brokerage to Watch
Recently acquired by online bank Ally, TradeKing is an online broker to watch for investors who want low rates for trades and little to no fees. With the same flat rate of $4.95 for stocks or options (plus 65 cents per options contract), these fees at TradeKing are lower than some of their competitors, including Scottrade.
In addition to low trading fees, TradeKing has no account minimums. While there is no account minimum to open an account, investors are required to have a minimum of $2,000 to open a margin-enabled account, per federal regulations. Investors can view quotes on the go via TradeKing Live, an active-trader platform compatible with computers, tablets and mobile phones. The brokerage also offers a suite of technical analysis tools free of charge to better manage portfolios.
After its acquisition by Ally, the company is expected to have an integrated consumer platform in early 2017, giving customers the power to oversee their Ally accounts and take advantage of the wealth management services for which TradeKing is known.
Which Online Broker Is Right For You?
Again, there are several ways to compare online brokers, and this study should give you a sense of which firms consistently rank ahead of their competitors. Most of all though, the different categories explored by this study should help you identify some of the issues involved in choosing an online broker, so you can decide what is most important to you. After all, the right choice is a function of both the brokerage firm's characteristics and your needs and habits as an investor.