Best Savings Accounts 2013 – Mid-Year Update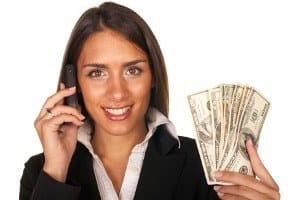 One of the tricky things about picking a savings account is that savings account rates are subject to change at any time. This is why MoneyRates strives to highlight banks that consistently offer high rates — as opposed to banks who merely offer high rates on occasion — and why it has produced this updated list of the best savings accounts for 2013.
At the beginning of this year, MoneyRates picked the top savings accounts for 2013 based on their rate performance over the prior year. But because savings account rates are always changing, here is a list of the top performers during the first half of 2013, along with comments on how the top picks from the start of the year — as well as a few new contenders — have performed over the last few months.
Updated list of the best savings accounts for 2013
Ally Bank. Ally Bank had the top performing savings account rates on average over the course of last year, and was also recognized by MoneyRates for having a user-friendly web presence and a generous policy of reimbursing all ATM fees. It continued to have the highest average savings account rate in the first half of 2013 at an 0.871 percent annual percentage yield (APY), so to this point it is living up to its promise as one of the initial picks for the best savings accounts for 2013.
American Express National Bank. American Express National Bank is giving Ally Bank a run for the money, offering an average savings account rate for the first half of the year that was less than one one-hundredth of a percent less than Ally's to rank in second place — a position it also held in the previous survey. American Express Personal Savings' overall average for the first half of 2013 was 0.864 percent, and their savings account rate actually beat Ally's during the second quarter, so there might be a new champ by the time the year is done.
Sallie Mae Bank. In some ways this top three is a contrast in styles. Ally Bank's focus is primarily on deposits, though it also offers auto financing. American Express, of course, is best known for its credit cards, though it also has a considerable amount of deposit business. Compared to the first two, Sallie Mae Bank's deposit business is relatively small, but it also offer diverse services such as student loans, insurance and Section 529 savings plans. Sallie Mae's savings account rates were third overall on average last year, and at an average of 0.861 percent for the first half of this year, it was just edged out of second place again by American Express National Bank.
No other bank surveyed for both the first and second quarters offered an average savings account rate of more than 0.800 percent. Still, there are a number of new banks in the MoneyRates Index that could soon pose a threat to these top banks in future round-ups of the best savings accounts.
Which Banks Have the Best Savings Account Rates?
Finding the bank with the best savings account to meet your needs is as simple as using our search tool. Try it now and find your high-interest savings account.
New Contenders
During the second quarter of 2013, new additions Barclays Bank and CIT Bank had the two highest savings account rates. Other newcomers to the MoneyRates Index, FNBO Direct and Mutual of Omaha Bank, were also among the top savings accounts in the second quarter, so these banks are all well worth considering going forward.
By and large, deposit accounts have not yet shown any influence from the upturn in some interest rates that occurred during the second quarter of 2013. As the year goes on though, some banks may become early adopters of this trend, and that could shake up the pecking order for savings accounts by the beginning of 2014.