Facet Wealth Financial Advisor Services Review 2023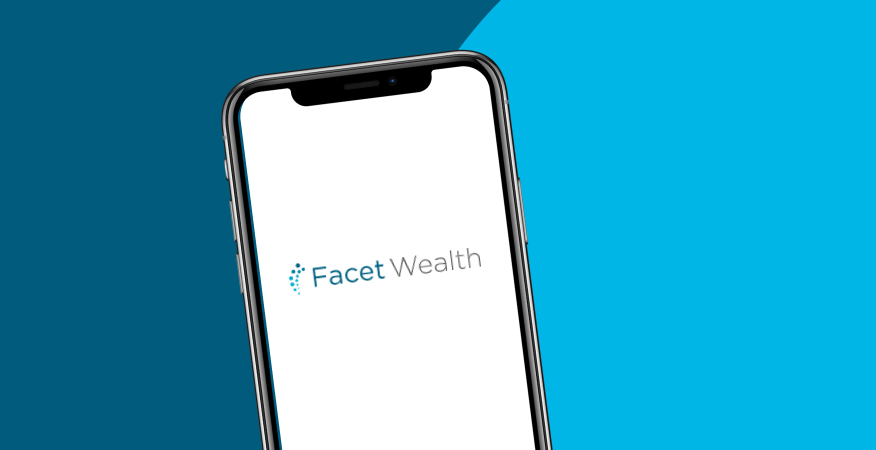 Facet Wealth Management is an ambitious, totally virtual financial-planning firm. Its Certified Financial Planners (CFPs) provide wealth and investment management on a single platform.
Facet Wealth works with all retirement and account types, and helps individuals regardless of the size or complexity of their portfolio.
Their flat-fee structure is tailored based on the services used, not by the assets under management. This approach is especially attractive to clients with more extensive portfolios and more routine financial planning needs or those who already have a good idea of their future financial path.
On the investing side, low-cost ETFs are primarily used to build portfolios, along with low-cost mutual funds, individual stocks, and bonds. The firm's investment philosophy seeks low-expense investments that reduce overall investment expenses that can detract from a client's net portfolio return.
Best For:
Investors looking for a flat-fee Certified Financial Planner (CFP) and asset manager in a single package
Long-term investors who foresee a stable financial future
Investors who want an impressive range of financial-planning services
Investors who want assistance managing their 401(k)s, 403(b)s, IRAs, and stock options plans
Facet Wealth Management at a Glance
| | Facet Wealth Management |
| --- | --- |
| Minimum balance needed to access your advisory services: | No minimum balance required. |
| Cost per stock trade: | No cost per trade charges, since Facet Wealth charges a flat subscription fee for comprehensive financial planning. |
| Cost per options trade: | No cost per options trade, since Facet Wealth charges a flat subscription fee for comprehensive financial planning. |
| Promotions: | Facet Wealth offers a 15% discount for clients who prepay for a year of service. |
| What securities are used in portfolios(options, stocks, mutual funds, ETFs, derivatives)? | Facet uses exchange traded funds (ETFs) to develop portfolios. Clients can continue to hold existing securities when they transfer assets to Facet. |
| The number of commission-free mutual funds or ETFs: | All ETFs are commission-free. |
| The number of no-transaction-fee mutual funds: | Facet does not use mutual funds in client portfolios. |
| Customer service hours: | Facet Wealth's customer service can be reached over the phone or email. Clients can schedule meetings with planners during, and after, typical working hours (8 a.m. – 9 p.m. client local time daily), as well as on weekends. |
| Account fees: | Facet Wealth charges a flat subscription fee based on the services that meet a client's needs. |
| Mobile applications: | Web-based only. |
Compare Online Advisors
The best online brokers and advisors make it possible to invest in various financial products, including mutual funds, stocks, and bonds. Shop and compare online brokerages to find the lowest fees and opening balances.
Is Facet Wealth Management Right for You?
Facet occupies a great place in the virtual world of providing unbiased financial advice and then executing client strategies.
They employ CFPs, who are fiduciaries using low-fee, low-cost investment products. This means clients aren't sold inappropriate, expensive products.
Facet also offers advice for a flat fee on investments used in the workplace, such as 401(k)s and personal savings plans. All this makes Facet a platform worth investigating. It could be a great fit if you like their range of services.
| Pros | Cons |
| --- | --- |
| You work directly with a human CFP. | The fee schedule may not work for investors who need extensive and frequent portfolio adjustments. |
| Facet's CFP planners are not on commission, so they don't sell products | There are no face-to-face meetings, so you will have to meet via video or phone if you need personal contact. |
| There are no robo-advisors or call centers. | |
| Client meetings are done via video conferencing. | |
| The firm seeks to develop a long-term advisory relationship | |
| A flat–fee compensation structure is used based on the client's portfolio's structure, not assets under management. | |
| There are no hidden fees. | |
| The fees remain stable as assets under management increase. | |
| Portfolios are constructed mainly using low-cost ETFs. | |
Financial-Planning Services at Facet Wealth
The range of services offered by Facet Wealth is usually only available from full-service, brick-and-mortar firms. In large measure, these services include:
planning related to employee benefits
tax impact of investments such as stock options, income tax planning, college and retirement strategies
paying off student loans
managing credit cards
determining appropriate life insurance products and coverage
The firm also works with a client's attorney to provide estate- and legacy-planning services. They evaluate your income from social security, 401(k)s, and pensions into a retirement distribution plan to plan for retirement. If you have stock options, Facet can help with that too.
How Facet Wealth Management Invests Your Money
Facet clients work with a dedicated Certified Financial Planner who conducts initial client interviews, develops or evaluates portfolios, and then plans to meet the client's financial goals. All this happens within the client's risk tolerances and time frame.
Facet determines its overall investment strategy approach in quarterly meetings that evaluate the market, optimal portfolio diversification, and risk conditions.
Low-cost mutual funds, stocks, bonds, and ETFs are used to build portfolios. Portfolios also include all appropriate asset classes and market segments to meet exposure and risk requirements. Low-cost investments combined with CFPs who adhere to a fiduciary standard means clients' net returns aren't eroded by high investment-product expenses.
A Certified Financial Planner is a fiduciary, which means the CFP is legally required to put the client's interests ahead of the firm's interests in selling commissioned or high fee-based products such as annuities. CFPs avoid any conflicts of interest where they benefit financially from selling expensive or inappropriate products.
Brokerage relationships
Facet has brokerage and custody relationships with four firms:
Charles Schwab
Fidelity
TD Ameritrade
Pershing (owned by BNY Mellon)
These custodians handle the portfolio's actual investment instruments, post the daily pricing, create reporting, oversee compliance, and execute all buy and sell transactions. Facet clients may save money if they already have relationships with these brokerage firms.
Compare Facet Wealth to Other Financial Advisor Services
Facet Wealth offers a robust online financial advising interface and has certified financial planners who are just a phone call away. It's not quite a robo-advisor, but it's not in-person financial advising, either. So how does Facet Wealth stack up against other online financial advisors?
Vanguard
Like Facet Wealth, Vanguard offers digital financial advisor services. but it also offers in-person advising as well. The minimum balance to access in-person advising with Vanguard may be too high for many investors, at $50,000. Facet Wealth, on the other hand, does not have a minimum balance requirement.
Wealthfront
Wealthfront is technically a robo-advisor, offering budget-friendly, automated financial advice for beginning investors, while Facet Wealth is geared to users who have a bit more skin in the game and want access to a dedicated CFP and more personalized portfolio management.
Learn how other investment services, both online and in-person, compare.
Getting Started with Facet Wealth
Facet makes it easy to open an account and start the financial planning process. The initial contact is by a 30-minute phone call with a Certified Financial Planner.
The CFP asks about your financial goals, assets, investment experience, and tolerance for risk in this call. If you decide to become a client, the CFP sends out a more detailed informational package and begins the process of formulating a personal financial plan for you.
Fees at Facet Wealth
Facet's fees range from $1,200 to $6,000 annually, with most clients falling around $2,000 to $2,400 per year. The fee range is determined by the level of services required and an assessment of your financial situation.
Clients should evaluate their "pay for what you use" fee structure using two criteria:
Total portfolio assets managed by Facet
Number of portfolio adjustments needed annually
To arrive at the level of support a client will need, the firm presents a standard set of questions to determine the client's goals and what they will need to build a comprehensive plan.
Facet does not charge fees based on account size.
There are no set-up fees; however, the firm does offer a 15% discount for clients who prepay for a year of service.
There also are no account minimums. Facet does not require clients to manage any assets in order to receive planning services.
Fees are charged monthly and can be billed to a credit card or debited from the account.
Facet's fee gives you access to a dedicated Certified Financial Planner (CFP) and portfolio management. However, the cost may increase if the client requires additional portfolio evaluation and services.
Facet's fee structure can also provide some benefits for certain investors.
For example, if you have a $250,000 portfolio and pay Facet a $2,000 annual fee, or 1.25%, that is more expensive than a brick-and-mortar investment or robo-advisory firm will charge. But if you have a $1 million portfolio, and your total annual fee is $2,000, the fee of 0.20% becomes very attractive compared to what large, national wirehouse firms would charge. It could pay to make a cost comparison on the fee issue for your situation.
FAQs
Facet offers full-service financial planning and asset management to individuals and small business owners (but not to the business itself).
Facet should be attractive to long-term investors who have specific financial-planning needs that do not require frequent adjustments over time.
The firm manages clients' assets held in 401(k)s, 403(b)s, IRAs, and stock option plans provided the client gives the firm password access to those accounts. Facet is also licensed in all 50 states.
Once a person agrees to become a Facet client, their assigned CFP arranges a series of introductory video conferences to assess the client's portfolio and investing goals. Also, more formalized client reviews are held in video meetings twice a year to determine the client's financial plan or "blueprint."
Video meetings are supplemented by an unlimited number of phone, video, and text contacts with the assigned CFP. Meetings are scheduled between 8 am to 9 pm, based on the client's local time. When clients call in, their calls go directly to their CFP and not to a call center.
Clients can also upload financial and legal documents to the secure online portal, such as beneficiary paperwork. When a client upload occurs, the assigned CFP is notified and makes any needed adjustments.