FNBO Direct Savings Account Review 2023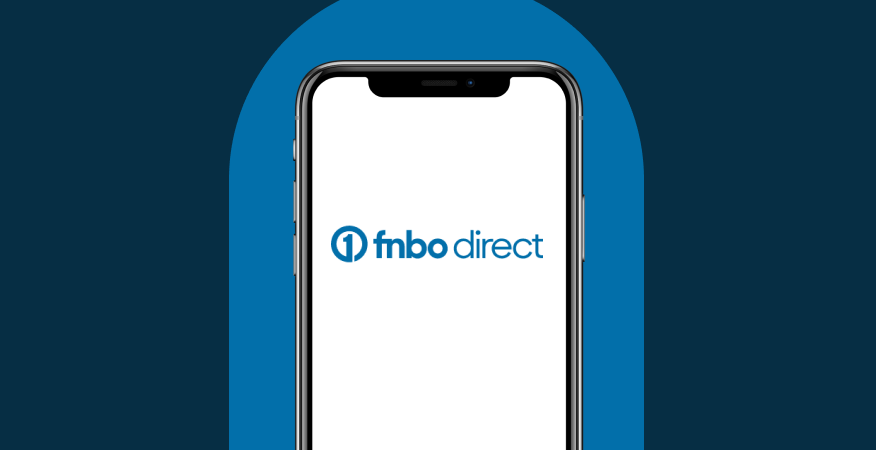 FNBO Direct, a division of First National Bank of Omaha, is an online bank that offers checking and savings accounts as well as credit cards and loans.
The FNBO Direct Online Savings Account is a high-yield savings option if you want to earn interest and grow your money as quickly as possible.
FNBO Direct Online Savings Account Essentials
Several things are noteworthy about the FNBO Direct Online Savings Account. Here's a quick rundown of the most important to things to know:
Earn competitive interest rates on savings deposits
Open an account with as little as $1
No monthly maintenance fees
No minimum-balance requirements
Use Popmoney to send and receive payments easily
Schedule recurring deposits with direct deposit
Access your account with online and mobile banking
Connect to Apple Pay, Visa Pay and Samsung Checkout
Find Today's Best Savings Account Rates
Finding the bank with the best savings account right now is as simple as using our search tool. Try it now and find your high-interest savings account.
MoneyRates Editor's Analysis: Pros & Cons
Online savings accounts aren't all alike and it's important to look under the hood at the advantages and disadvantages, if any. Here are the main pros and cons to know about the FNBO Direct Online Savings Account.
Pros:
The interest rate is one of the best you'll find with an online bank account
No monthly minimum-balance requirement or monthly fees makes it a hassle-free savings account option
You can easily open your bank account online in just a few minutes
Cons:
Some of FNBO Direct's other savings options, such as CDs, aren't quite as appealing when it comes to the interest rate you can earn
FNBO Direct Online Savings Account Rates
One of the best things FNBO offers with its online savings account is a great interest rate. Savers earn a competitive APY on all balances over $0.01. There is no minimum balance required so the rate applies regardless of how much money you keep in your account.
It also surpasses brick-and-mortar banks and even credit unions, in terms of your potential to earn a high interest rate. With traditional banks, you are more likely to earn a lower rate. The national average, for example, is 0.09%.
The difference with saving at an online bank is that online banks typically have lower overhead costs than brick-and-mortar banks. They can afford to transfer those benefits to customers by paying higher rates for savings and charging fewer banking fees.
FNBO Direct Online Savings Account Monthly Fees
Like other online bank accounts, the FNBO Direct Online Savings Account has no monthly maintenance fee. The minimum deposit required to open an account is $1, but there is no minimum deposit fee.
That's a nice change from brick-and-mortar banks, which may charge a $5 to $10 monthly maintenance fee.
While traditional banks may give you a way to get around the fee, such as making a certain number of deposits, that's just one more thing to worry about. FNBO Direct keeps it easy to avoid monthly fees by not charging them.
Other savings account fees
There are a few fees to know about with the FNBO Direct Online Savings Account. Here's a list of the fees included in your deposit account agreement:
Overdraft item fee (max 4 per day) – $33
Returned item fee (max 4 per day) – $33
Outgoing domestic wire transfer fee – $15
Next-day transfer fee – $10 per withdrawal
Popmoney next-day delivery fee – $10
Check issuance fee – $5 per item
FNBO Direct does not spell out any excess-withdrawal fees in its terms and conditions.
However, you should know that you're limited to making six withdrawals from your online savings account per month. If you go over that limit frequently, FNBO Direct reserves the right to close your online savings account or convert it to a non-interest-bearing account.
Additional FNBO Direct Online Savings Account Features & Benefits
FNBO offers several tools to make managing your money easier, including:
Person-to-person transfers with Popmoney
Direct deposits to savings
Digital payments via Apple Pay, Samsung Pay and Visa Checkout
Online- and mobile-banking access
Person-to-person transfers with Popmoney
Popmoney is a service that lets you transfer money to friends and family directly from your FNBO Direct accounts. You can also receive deposits from other Popmoney users.
The upside is that, if you owe someone money, you can send it electronically instead of having to write a check. Standard transfers are free and take a couple of business days to process. If you need to get the money there faster, you can pay $10 for next-day delivery.
Direct deposits to savings
FNBO Direct offers an easy way to grow your savings through direct deposit. Simply complete a direct deposit form and you can arrange to have part of your check added to savings automatically every payday.
Digital payment options
While a savings account isn't meant to be treated the same as a checking account, you can link your FNBO Direct account to digital payment platforms. That includes Visa Checkout, Samsung Pay and Apple Pay. This service works if you also have an FNBO Direct checking account with a debit card that you've linked to savings.
Online- and mobile-banking access
Being able to go online or use mobile apps to manage your finances might be important to you if you prefer digital banking to branch banking. With online and mobile banking from FNBO Direct, you can check your online savings-account balance, schedule Popmoney payments, transfer funds, pay bills or transfer funds from anywhere.
Are There Other Ways to Save with FNBO Direct?
In addition to the online savings account, you have two other ways to save with FNBO. The bank offers:
Certificates of deposit accounts
529 college savings accounts
FNBO Direct CD accounts
FNBO offers CDs with terms ranging from six to 60 months. The minimum deposit for CDs is $500 and rates are guaranteed. In terms of how good the rates are, the best APY is reserved for the 60-month CD; however, it may not be as great as what you might find with CDs from another online bank.
529 college savings accounts
Saving for college may be one of your financial goals, and a 529 account can help. These accounts allow you to save money for college on a tax-deferred basis, with tax-free withdrawals when the money is used for qualifying higher education expenses.
FNBO Direct is the program manager for Nebraska's Education Savings Trust plan. You don't need to be a Nebraska resident to contribute and there are no account-opening or annual account-management fees. There is no minimum dollar contribution you need to get started and the plan offers a variety of investment options to save for college.
How to Open an FNBO Direct Online Savings Account
Opening an account with FNBO Direct takes a few minutes of your time online. You need to be a U.S. resident and at least 18 years of age to open an account.
Before opening an account, it helps to get your information organized. Here's what you'll need to open an FNBO Direct Online Savings Account:
Your social security or tax ID number
Driver's license or state-issued ID card
Employer's name and contact information
Information about loans or mortgages you owe
Bank account number and routing number for the external bank you want to link
From there, you can open your account by making a minimum deposit of $1. Of course, you could always open your savings account with more money if you prefer. Customer service is available by phone or email if you need help or have questions.
Final Verdict: Should You Open an FNBO Direct Online Savings Account?
Opening an account with FNBO Direct might appeal to you if you want to get one of the best interests around for savings and you don't want to pay a monthly fee. It's also a good choice if you're looking for a variety of other banking options, including checking accounts, CDs, credit cards, loans and college savings.
You won't get as a great of a rate with CD accounts, however, so you may want to shop around a little more for those. Overall, FNBO Direct offers a solid combination of high interest rates and low fees which could make it a good choice for beginning and more experienced savers.