Merrill Edge Online Discount Brokerage Review 2023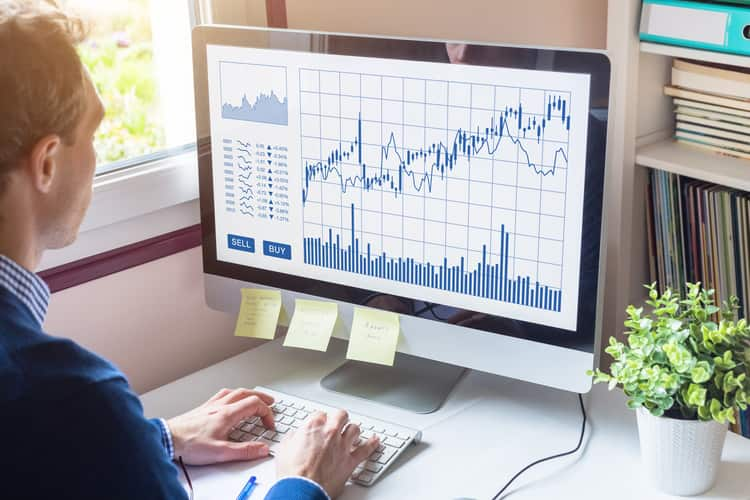 Merrill Edge is the online discount brokerage offering of the venerable brokerage firm Merrill Lynch. In its current form Merrill Lynch's brokerage registration goes back to 1958, but the firm's original roots go back even further than that, to more than 100 years ago.
Overall, Merrill Edge ranked just in the top half of the 19 online brokerage firms studied by MoneyRates.com earlier this year, and depending on your investment characteristics, you might find Merrill Edge even more competitive than that.
Compare Online Robo-Advisors & Brokers
How does Merrill Edge stack up against other online brokerages and robo-advisors? Find out now by exploring our search tool below.
Who Is a Good Fit for Merrill Edge?
Merrill Edge fees
Merrill Edge is a particularly welcoming trading platform for small investors because it does not have a minimum account size requirement, and it does not charge maintenance or inactivity fees. Such fees, which are generally charged as a fixed dollar amount on a periodic basis, can be especially burdensome for smaller accounts because they tend to represent a disproportionately large percentage of those accounts.
Though its policies regarding minimum account size and maintenance/inactivity fees are favorable to small investors, it should be noted that Merrill Edge's flat-rate commission was not one of the more competitive ones found by MoneyRates.com. At $6.95, Merrill's per-trade commission was 90 cents higher than the average rate of the online brokerage firms studied.
While higher commission rates have the potential to impact smaller investors the most because they are charged as a flat rate rather than varying with the size of the trade, the significance of this really depends on how often you intend to trade. While heavy traders may want to look for a firm with lower commission rates, this will be less of an issue for buy-and-hold investors or for those who plan to invest in diversified mutual funds rather than building a portfolio of individual securities.
Mentioning Merrill Edge's strengths for smaller investor should not imply that the firm is geared solely to inexperienced or less sophisticated investors because Merrill Edge ranked at the top of all firms surveyed for the strength of research resources offered.
Staying well-informed about everything from macro-economic trends to company-specific issues is a necessity for successful investing. Merrill Edge offers both proprietary fundamental research and automated screening tools for investors. These resources represent an opportunity for new investors to learn about investment techniques and opportunities, and for experienced investors to stay on top of the issues affecting their investments.
Other considerations
The weakest area of Merrill Edge's performance in the MoneyRates.com study was its compliance record. Of the 19 firms studied, Merrill Edge had the highest frequency of disclosure events (regulatory actions and arbitration cases). This is likely a function of the size of its parent company, but still worth noting.
Merrill also was slightly worse than average when it came to margin rates, with its rate for a $25,000 margin balance coming in half a percent higher than the overall average. However, this is a non-issue for investors who don't plan to trade on margin.
Overall, Merrill Edge represents a worthwhile option for investors looking for a trading platform without high barriers to entry, and one that offers access to a broad array of research resources.