Empower Financial Advisor Review 2023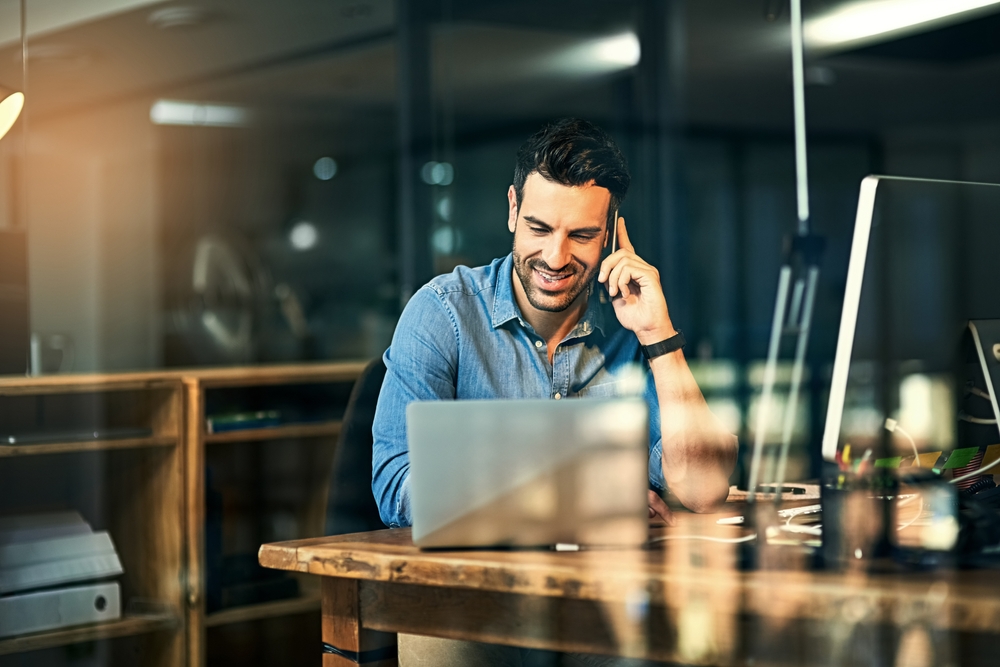 Financial advisors can help with managing your money so you can achieve your short- or long-term financial goals. But you might be wondering what a financial advisor does.
This Empower review will explain what the term means and what you can expect from the Empower financial advisor services.
Understanding the Role of Financial Advisors
Traditionally, financial advisors offer personalized guidance to clients on the best ways to manage their money.
That can include investing it, saving it, paying off debt, or planning for retirement. In exchange, financial advisors are able to charge fees for those services. Empower fees vary depending on the service you use.
Empower is a hybrid financial advisor that combines automated investment services via a mobile app with personalized advice from human advisors.
Using robo-advisor services may be more cost-friendly compared to hiring a traditional financial advisor. Robo-advisors can also be more convenient for managing your financial life on the go.
Are you wondering if Empower is a safe place for your money and a good fit for you?
Take a closer look at how this investment platform works and who could benefit from using it.
Compare Online Advisors
The best online advisors make it possible to invest in various financial products, including mutual funds, stocks, and bonds. Shop and compare online brokerages to find the lowest fees and opening balances.
Who Is Empower For?
The following types of investors might find Empower to be a good fit for their financial advising needs.
Investors who are seeking a combination of robo-advisor services and personalized investment advice
Consumers who are comfortable working with a financial advisor online or over the phone
People who want or need a comprehensive approach to investing, saving, and budgeting
Investors who appreciate a user-friendly mobile app and online investing platform
High-net-worth investors who can afford a larger minimum investment
How Empower Compares to Other Financial Advisors
Empower is one of the better-known hybrid advisor options, but how does it measure against other similar products?
Facet Wealth
Facet Wealth offers online financial advising services along with a staff of certified financial planners who are just a phone call away.
Like Empower, Facet Wealth is a hybrid of online and personalized financial advising. The difference is that Empower is geared toward the investor who has already built considerable wealth, while Facet Wealth doesn't have a minimum balance requirement.
Vanguard
Like Empower, Vanguard offers digital financial advisor services along with in-person advisors. The minimum balance to access in-person advising with Vanguard is $50,000, while Empower requires a $100,000 balance.
Types of Empower Accounts Offered
Empower wealth management services extend to a number of different account types, including:
Individual brokerage accounts
Traditional IRAs
Roth IRAs
Rollover IRAs
SEP IRAs
Trust accounts
Cash management accounts
Empower also offers advisory services for 401(k) plans and 529 college savings plans, though the platform doesn't offer those account types directly. Cash management accounts are similar to checking accounts, though they're not identical because Empower is not a bank.
If your account balance is less than $100,000, you can still access Empower's free financial management tools, including an investment portfolio fee tracker and a fee analyzer. To get personalized advice on investing your money, you'll need to reach the $100,000 mark in assets first. That could make aspects of this hybrid money-management platform out of reach for some users.
Compare Empower with other advisors and see how it stacks up.
Key Advantages of Empower Financial Advisor
Assuming you meet the minimum balance threshold to access the financial advisory services with Empower, there are several benefits associated with using this platform versus another hybrid investment service, including:
Building a more tax-efficient portfolio
Merging the simplicity of automated investing with advice tailored to your needs and situation
Intelligent portfolio rebalancing to ensure its asset allocation remains aligned with your goals
Holistic money management
Dynamic portfolio allocation to help you better manage risk and rewards
Getting advice on everything including budgeting, retirement planning, and college savings
Fees decrease as your managed assets grow
Drawbacks of Empower
Empower combines some of the best features of working with a human financial advisor in a user-friendly online platform.
A significant drawback is that you need at least $100,000 in investment assets to take advantage of Empowers's wealth management services.
If you're brand new to investing, you may need to look to a different robo-advisor platform or online brokerage service to get started.
Cost is something else to be aware of. Like other robo-advisors, Empower charges fees for the services it provides.
How Empower Financial Advisor Works
You can open a variety of different account types with Empower, including brokerage accounts and individual retirement accounts. The type of services you can take advantage of and the fees you'll pay depend on your account balance. There are several tiers of service available.
Investment Services
The investment services tier is designed for investors who have $100,000 to $200,000 in investment assets. At this tier, you'll receive unlimited advice and retirement planning help from financial advisors, a professionally managed portfolio of exchange-traded funds with reviews upon request, and access to Empower's digital financial management tools.
Wealth Management
The wealth management tier of Empower is designed for clients who have between $200,000 and $1 million in investment assets. At this tier, you have access to two dedicated financial advisors, access to specialists in investment alternatives beyond stocks, a customized portfolio with regular reviews, and tax optimization of your portfolio.
Private Client
Empower's private client tier is reserved for investors who have over $1 million in investment assets.
You'll get all the benefits of Empower's wealth management services at this tier, along with priority access to specialists, in-depth support for retirement and wealth planning, and private equity investment options.
Costs and Fees
Empower fees include an annual management fee that's based on a percentage of assets. For investment services and wealth management clients, the fee is slightly higher than what you'd pay for private client services. But overall, the Empower fees you'll pay at any tier are below the typical 1% annual fees traditional financial advisors charge.
What to Look for When Shopping for an Online Financial Advisor
A hybrid financial advisor or robo-advisor may be something you're interested in if you want to simplify investment management.
As more traditional brokerages offer robo-advisory services and new hybrid advisors appear, it can be challenging to find the right one for you.
As you compare different financial advisor options online, here are some of the most important things to consider.
Cost
Advisory fees can make a dent in your investment returns, so it's important to understand what you'll pay for automated or personalized financial advice.
Empower fees are based on your account balance, though other robo-advisor platforms may calculate them differently.
Account Types
It's essential to consider the different types of accounts you may be able to open and whether there are different account tiers to choose from. It's not uncommon for online advisory platforms to offer several account tiers and offer a different range of services and fees at each tier.
Investment Selection
Advisory platforms can vary when it comes to the type of securities they offer.
With Empower, you're primarily invested in exchange-traded funds, though you may be able to explore alternative investments at higher account tiers.
Added Features and Benefits
Some online wealth management services may offer more than others in the way of added features or benefits.
Tax-loss harvesting and rebalancing, for example, can both be important for managing your portfolio so it's important to understand whether those are included.
Customer Service and Support
When you have a question or an issue, having access to customer support is critical. You should be aware of what support options an advisor offers and when those options are available.
Educational Resources
Even though you may be looking for automated investing or personalized advice, it can also be helpful to have access to tools you can use to expand your investment knowledge.
When you're choosing an advisor, ask if there are any educational resources or investment analysis tools available to clients in addition to regular account services.
Online and Mobile Access
If you're investing with an online platform, you need to be able to access your account when it's convenient for you. Consider the quality of a platform's online investment services as well as its mobile app.
Finally, consider how an online advisor's overall reputation compares to its competitors.
Reading this Empower review and others like it, along with checking Better Business Bureau ratings, can help you get a sense of what a particular platform is like.
How to Take the Next Steps
If you decide to open an account with Empower, you can start the process online or over the phone.
Unlike other online investment platforms that allow you to set up an account in minutes, Empower takes a bit longer. That's because a financial advisor first reviews your goals, risk tolerance, and existing investment strategy to help create a plan that works for you.
Remember that Empower isn't the only hybrid advisor or online financial advisor out there. Take time to consider your options if you're unsure whether it's the best fit for your needs. For more possibilities, take a look at our recommendations for how to invest money.