The Best Savings Accounts in Alabama for 2023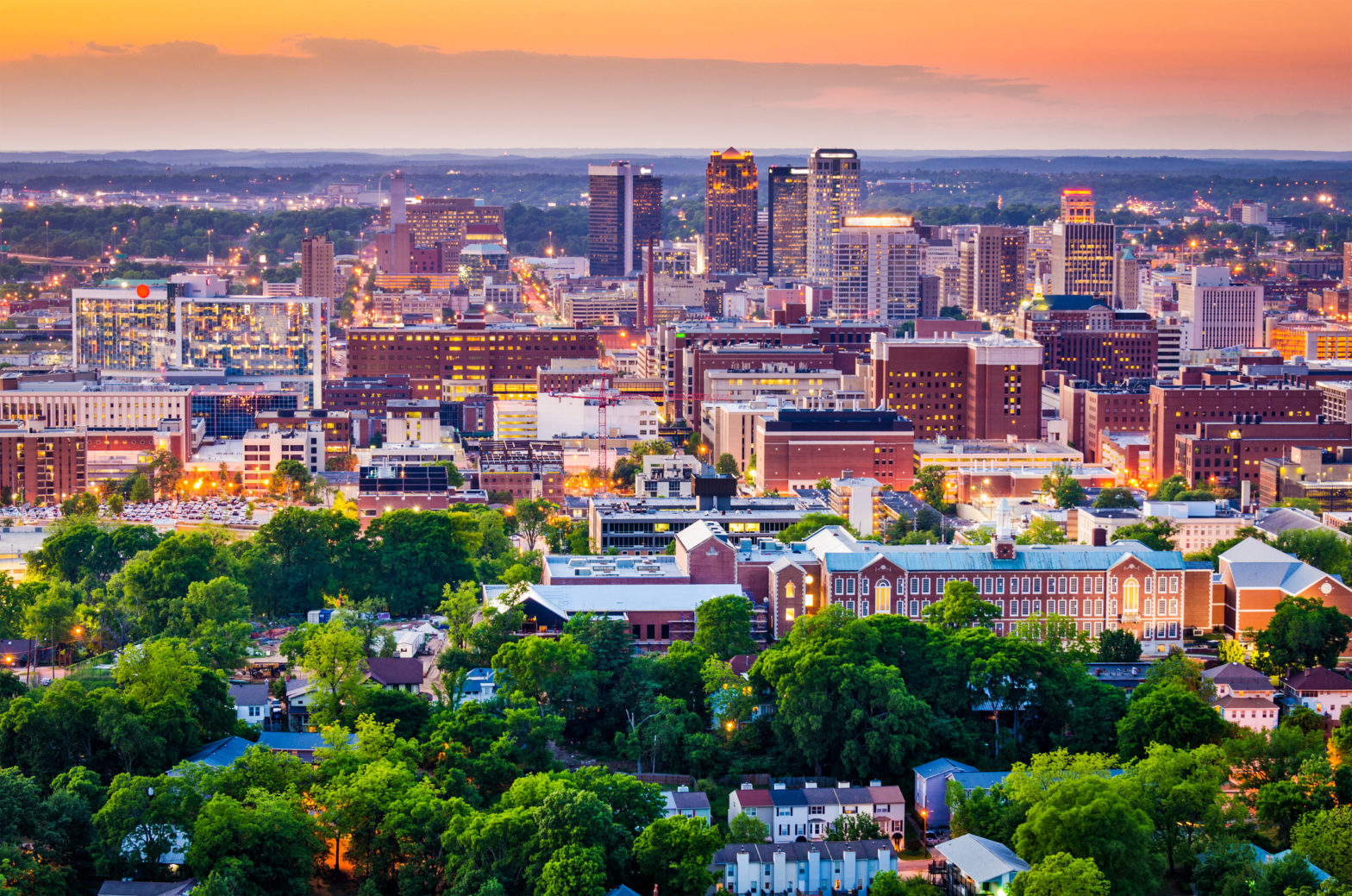 If you live in Alabama, you might be interested to know that there are over 200 banks and credit unions headquartered in the state. There are also a number of other banks that serve Alabama through brick-and-mortar locations and online banking.
Where can you find the best savings accounts in Alabama? Below we'll dive deep into some of the ideal options for saving your money in the Yellowhammer State.
The Best Savings Accounts in Alabama
Ally
Barclays
Bread Savings™
CIT Bank
Family Savings Credit Union
Pen Air Federal Credit Union
Savings account interest rates are favorable right now, but if you're using a traditional, big-name bank, you could be missing out on these rates.
Here are our top picks for those who want to earn the highest interest on their savings.
Online Savings Accounts Available in Alabama
When you shop around for a savings account, you'll need to ask yourself whether you prefer to store your money online or at a physical branch. Fortunately, online banks are FDIC insured, offer easy access to ATMs, and may even come with higher interest rates for savings deposits.
CIT Savings Connect
CIT Bank is a division of First Citizens Bank and Trust Company. It offers online banking to Alabama residents. Here's why a CIT Bank savings account is a top choice:
Earn much higher than the national average rate
Mobile check deposit through the CIT Bank mobile app
No monthly service fees
FDIC-insured savings
A minimum deposit of $100 is required
Pros
Competitive rates that are higher than the national average
Low opening balance of $100
Convenient, user-friendly mobile app
Cons
No free ATM network
No branch access
Read our full CIT Savings Connect review.
Bread Savings™
Formerly Comenity Direct, Bread Savings™ is an online bank that offers a high-yield savings account and certificates of deposit. It offers higher rates than you'll find at many brick-and-mortar banks and the following perks:
Impressive interest rate
No monthly maintenance or account maintenance fees
$100 minimum deposit to open a savings account
Free domestic wire transfers
Pros
No fees
Low opening balance required
Other financial products, such as CDs, offered
Cons
Funds may not be available within the first 30 days of opening your account
No debit cards or ATM network
Read our full Bread Savings™ review.
Barclays Online Savings
Headquartered in London, Barclays Bank has a global presence. Now, Alabama savers can enjoy access to Barclays savings accounts, CDs, and credit cards. Its savings accounts offer a number of great features, such as:
No minimum balance requirement
No monthly maintenance fees
Convenient Barclays U.S. Savings mobile app
Online CDs with three-month to five-year terms
Barclays savings assistant tool to help you reach your goals
Pros
Competitive rates
No monthly maintenance or minimum balance fees
Mobile app with mobile deposit
Cons
No ATM access
Checking accounts are not available
Read our full Barclays Online Savings Account review.
Ally Savings
Established in 2004 and headquartered in Utah, Ally is an online-only, FDIC-insured bank. It offers money market accounts, CDS, and high-yield online savings accounts to customers in every state, including Alabama. Several of the standout features of Ally Savings include:
No minimum balance
No monthly maintenance fee
Intuitive mobile app with mobile check deposit
Option to divide your money into up to 10 savings buckets
Pros
Competitive APY on all balances without tiers
No monthly maintenance or minimum balance fees
Mobile app account access
24/7 customer service via phone, live chat, or email
Cons
No branch access
No cash deposits
Withdrawal fee of $10 per transaction after you make six withdrawals in one month
Read our full Ally savings review.
A Look at Local Alabama Banks
If you'd like to access your savings account at a local branch in Alabama, you might want to join a local credit union or use a community bank. Here are a few local banking options to put on your radar.
Family Savings Credit Union
Headquartered in Rainbow City, Family Savings Credit Union is Alabama's 12th-largest credit union. You can become a member if you live, work, worship, attend school, or do business in Alabama counties of Blount, Calhoun, Cherokee, Cleburne, DeKalb, Etowah, Jackson, Madison, Marshall, or St. Clair. Once you join, you can open a Regular Share Savings Account, which comes with these features:
Competitive dividends
No monthly service fees if you enroll in eDocuments
$5 minimum opening deposit
Federally insured by NCUA to $250,000
Pros
Rates well above the national average
Low opening deposit
No service fees if you enroll in online statements
Cons
Must meet certain criteria to join and open a savings account
Only five locations throughout Alabama
All In Credit Union
All In Credit Union is headquartered in Daleville and is considered the fourth-largest credit union in Alabama. It offers Share savings accounts, Save Your Way savings accounts, and Christmas Club accounts. You can join All In if you:
Live, work, attend school, or worship in Crenshaw or Pike Counties
Live, work, attend school, or worship in select areas of Coffee, Mobile, Covington, or Houston Counties
Are an active duty, civilian, or retired resident of Fort Rucker or Mobile Bay
An employee of any one of the more than 800 civilian businesses and organizations
A family member of a current credit union member
The key features of All In Credit Union's savings accounts include:
$1 to open a savings account
$5 starting deposit
Easy access to financial calculators
Wealth management services
Federally insured by the NCUA
Pros
Low opening deposit
Professional financial advice
Multiple branches throughout Alabama
Cons
Consumers can find higher rates at other financial institutions
Must meet certain requirements to join and open a savings account
How We Picked: Methodology
MoneyRates found the best savings accounts in Alabama by analyzing savings account data from online banks and local, regional, and national banks with a presence in Alabama. We looked at the most recent interest rates and APYs offered from over 25 savings accounts at Alabama banks, along with account requirements, fees, ATM availability, customer satisfaction, and availability of online and in-app banking.
Our top choices in Alabama reflect market conditions and bank offers at the time of our analysis. Banks change the APYs and terms of savings accounts regularly, so you should check back here often and directly with the banks for the most up-to-date information.
How to Choose a Savings Account in Alabama
Savings accounts in Alabama are not created equal. That's why it's important to compare the various options available to you. Keep the following in mind when you do so.
Interest Rate
If your goal is to grow your savings, a competitive rate is essential. Online banks tend to offer higher rates than traditional banks in most cases. When you do look at rates, be sure to find out how they're applied. Determine whether the rates are tiered or you'll earn the same rate across all balances.
Fees
Fees can get in the way of your savings goals. Therefore, consider the fees each bank or credit union charges as you compare Alabama savings accounts. Oftentimes, online banks offer minimal to no fees because they have less overhead to cover. If you do come across an attractive account with a fee, ask the institution if there are any opportunities to waive it.
Opening Deposit
Some savings accounts in Alabama require $0 or $1 to open, while others impose an initial deposit of at least $100. Make sure the minimum deposit requirement of the account you select comfortably fits your budget.
Access
While you might not need the funds in your savings account every day, it's important that you can easily access them when necessary. If you're considering a traditional bank or credit union in Alabama, make sure there are branches near your home or work. In the event you go with an online bank, determine if mobile check deposit, ATM access, and debit cards are available.
Where Can You Open a Savings Account in Alabama?
There are three types of financial institutions that offer savings accounts in Alabama, including:
Online Banks
There is no shortage of online banks that offer savings accounts to Alabama savers. Since they are less expensive to maintain than branch locations, they often offer the highest rates and lowest fees. As long as you're comfortable with online banking, a savings account from an online bank can be a solid pick. Most online banks will allow you to open your account online in minutes.
Brick-and-Mortar Banks
There are many types of for-profit banks, such as small community banks and national banks, with locations across the country. Since Alabama is home to all of these banks, you have a wide array of options at your disposal. Even though rates and fees might be higher at banks, funds are usually FDIC-insured, and in-person, individualized service is widely seen.
Credit Unions
Credit unions are non-profits that their members own. To open a savings account at a credit union, you must meet certain membership requirements and join. While you may enjoy competitive rates and lower rates than you would at banks, you might not have access to resources like mobile apps and automatic transfers.
Alabama Savings Accounts vs. Money Market Accounts
Savings accounts are created to store money that you don't plan to use immediately. But there are other ways to save, including money market accounts and CD accounts. While money market accounts are a lot like savings accounts, there are some differences between the two products.
Check Writing
Unlike savings accounts, some money market accounts allow you to write checks or use a linked debit card to make purchases. This is a notable perk if you want easy access to your money.
Interest Rates
Sometimes, money market accounts come with higher interest rates than savings accounts. The rates may be tiered or apply to all balances.
Minimum Deposits
The minimum deposit required to open a savings account may be different from the minimum deposit needed for a money market account. A money market account might be a bit more expensive to open.
FAQs
What is the largest bank in Alabama?
If you prefer to save your money at a large bank with many branches throughout Alabama, Regions Bank is worth considering. It has almost 200 locations, so you're sure to find one near your home or workplace. It's followed by PNC, which has 113 locations.
Where is the best savings account in Alabama?
Since everyone has unique banking needs, there isn't one financial institution that has the best savings account in Alabama. If you're in search of the best interest rates, however, you may want to explore an online bank like Ally or Bread.
Are saving accounts safe?
As long as you keep your money at an insured institution, balances of up to $250,000 per depositor are protected. Bank deposits are insured by the Federal Deposit Insurance Corporation (FDIC), while credit unions are members of the National Credit Union Administration (NCUA).