The Best Savings Accounts in Georgia for 2023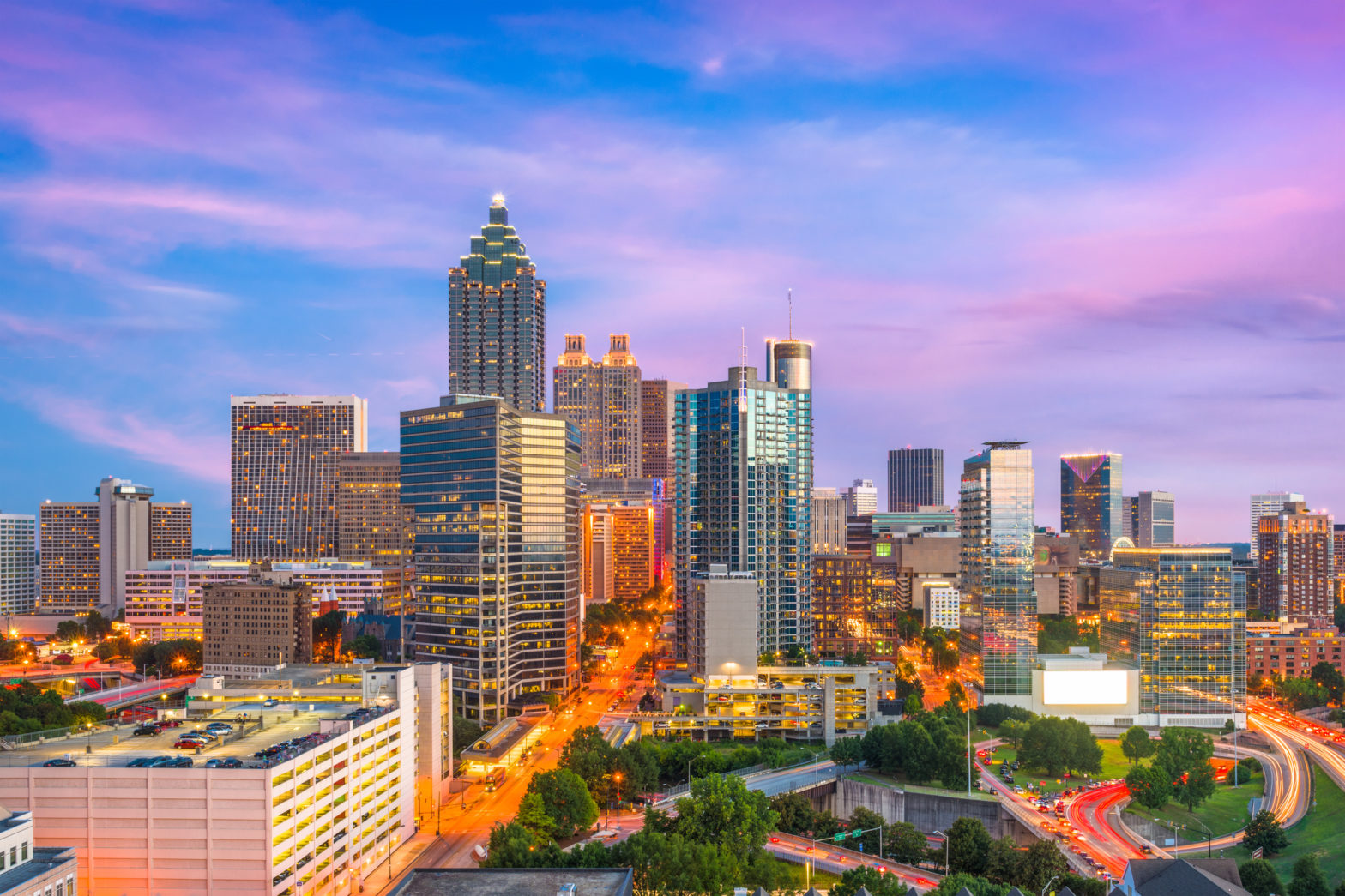 One of the best ways to store money for the future is in a savings account. Whether you're building an emergency fund or saving for a specific goal, like a family vacation or a new car, putting your money in a savings account can help you get there.
If you live in Georgia, there are plenty of local, national, and online banks at your disposal to open your savings account. Keep reading to learn more about the best savings accounts in Georgia and how to find a savings account to fit your needs.
The Best Savings Accounts in Georgia
BrioDirect High-Yield Savings
CIT Bank Savings Connect
Synchrony Bank
SkyOne Federal Credit Union
Center Parc Credit Union Savings Account
Robins Financial Credit Union Savings Account
FSNB Savings
Find Banks With the Best Savings Account Rates Fast
Explore savings accounts at online and traditional banks and find the best rate and terms for you. Compare savings accounts and find the best rates being offered today.
Online Savings Accounts Available in Georgia
Online savings accounts have become a popular alternative to traditional brick-and-mortar banks and for good reason. They provide the same level of protection for your money while typically offering higher interest rates and other benefits.
Brio Direct
Brio Direct is the online sub-brand of Connecticut-based Webster Bank. The online bank offers several banking products, competitive rates, low minimum deposit requirements, and no monthly fees.
Pros
No monthly maintenance fees
Extremely competitive interest rate
Only takes a $25 minimum opening deposit to open an account
Open an account in minutes online
FDIC-insured through Webster Bank
Online and mobile account access
Cons
No physical bank branches
No debit card or ATM access
Learn More: Brio Direct Review
CIT Bank
Recently acquired by First Citizens Bank, CIT Bank offers several deposit accounts featuring competitive rates and little to no fees. Savings Connect accounts at CIT Bank are federally insured. Account holders have access to online and in-app banking.
Pros
Competitive interest rate
No monthly fees
Online and mobile account access
Cons
No physical branches
Requires a $100 minimum opening deposit
Learn More: CIT Bank Savings Connect Review
Synchrony Bank
The high-yield savings account option through Synchrony Bank requires no minimum deposit and no minimum balance. The savings account is on a tiered system, with those who deposit higher amounts having the potential to receive higher returns.
An online calculator helps you clearly see how much money you must save to reach your financial goals. Any ATM that displays the Plus or Accel logo is free to use, and the bank refunds up to $5 in fees associated with using other ATMs. Those who are members of the Perks Program might be eligible to get all ATM fees refunded.
Pros
Robust online banking options
No minimum deposit or balance
Online calculators and financial blog
Cons
Tiered deposit categories make it tough to earn maximum interest for some customers
Only $5 refunded in ATM fees
SkyOne Federal Credit Union
This federal credit union requires only $1 to start saving with the Sky-High Savings Account. Enjoy no monthly fees, no fees for withdrawing your cash, access to surcharge-free ATMs across the country, and a strong online and mobile presence.
There are other perks, such as getting your money early from an established direct deposit paycheck and occasional promotional opportunities that can make you up to $100 or more when following certain minimum deposit and balance guidelines.
An easy-to-use savings calculator helps you determine just how much you will earn over time.
Pros
Strong online and mobile sites
No monthly fees
Several ATM options across the nation
Cons
No refund for ATM fees at non-branded ATMs
Short-lived promotional opportunities
A Look at Local Georgia Banks
Online banks aren't your only option if you live in Georgia. Many local banks and credit unions offer competitive rates and other banking benefits. Here are three local options to consider in Georgia.
Center Parc Credit Union
Center Parc is a non-profit credit union based in Atlanta. It's a division of the Atlanta Postal Credit Union, the largest postal-affiliated credit union in the U.S. Primary Savings. Members can open a Primary Savings Account for just $5 and start earning interest with a $50 minimum daily balance. Membership is limited to those who live or work in specific Georgia counties, work for or are retired from the USPS, are a member of select organizations, are associated with Georgia State University, or are related to a Center Parc member.
Pros
$5 minimum opening deposit
Competitive interest rate
Cons
Interest dividends compound and are credited quarterly
Credit union membership isn't open to everyone
Has a lower interest rate than many online savings accounts
$50 minimum daily balance required to earn interest
FSNB
Formerly called Fort Sill National Bank, FSNB has a long tradition of providing banking products and services for military and civilian communities. While based in Oklahoma, FSNB operates 12 branches across Georgia. FSNB Savings offers tiered interest rates based on your balance. You can open an account with a $5 opening deposit and start earning interest with a $25 minimum daily balance. The savings account also comes with free access to FSNB's savings roundup service to maximize your savings.
Pros
Only requires a $5 opening deposit to open a savings account
Competitive tiered interest rates
Cons
$5.50 minimum balance fee every quarterly cycle if your daily balance falls below $75 any day of the cycle
Has a lower interest rate than many online savings accounts
Only balances of $50,000 or more earn the highest interest rate tier
Only 12 locations in Georgia
Robins Financial Credit Union
Robins Financial Credit Union's origin dates back as far as 1954. The credit union provides banking and other financial services to members in 45 counties in Georgia. Members can open a savings account with a $25 opening deposit and start earning interest with a $100 minimum balance. Not only can you access your savings account in person at one of the credit union's branches, but you can manage your money digitally through online and mobile access.
Pros
Low minimum opening deposit requirement
Competitive interest rate
24-hour phone support
Online and mobile banking access
Cons
$100 minimum daily balance required to earn interest
Has a lower interest rate than many online savings accounts
How We Picked: Methodology
MoneyRates found the best savings accounts in Georgia by analyzing savings accounts at online banks, local credit unions, national banks, regional banks, and local banks in the state. We looked at the most recent interest rates being offered on savings accounts at over 25 banks, along with accessibility, requirements for opening and maintaining an account, fees, ATM access, flexibility, availability, and ease of use of mobile banking.
The best savings accounts reflect market conditions and bank APYs at the time of our analysis. Banks can and do change their rates and terms on a regular basis, so you should check with banks directly to see what they currently offer.
How to Choose a Savings Account in Georgia
Choosing the best savings account often depends on your specific banking needs. Factors you should consider when choosing a savings account include:
Interest Rate
Choosing a savings account with a higher interest rate can help maximize your savings. Pay attention to specific requirements to earn interest, including minimum balance requirements.
Online banks typically have less overhead costs than traditional banks and often pass those savings on to customers through higher interest rates.
Fees
Paying bank fees could cancel out the interest you earn on your savings account. Some financial institutions offer fee-free savings accounts, where there are no opening or monthly maintenance fees. Others may charge a monthly fee to maintain the account or require you to keep a certain monthly balance to waive the fee.
Opening Deposit
Some banks require a minimum opening deposit to open an account. Others don't. Determine how much you plan to deposit into a savings account when opening an account, and find financial institutions with deposit requirements that fit your needs.
Access
Most banks offer ways for customers to manage accounts digitally through online and mobile access. If you prefer to bank in person, an online bank may not fit the bill. Compare customer service features available through several banks to see what's available before opening an account.
Where Can You Open a Savings Account in Georgia?
You have several options of where to go when you're ready to open a savings account. Each option has its benefits and drawbacks.
Banks
Traditional brick-and-mortar banks offer in-person services you can't find with an online bank. They also tend to charge higher fees and lower interest rates than other financial institutions.
Products and services vary from bank to bank, often depending on whether it's a local bank chain or a national bank brand.
Credit Unions
Credit unions provide a similar banking experience as banks but are member-owned and not-for-profit organizations. Members typically share a common bond, such as being residents of a specific area, members of an affinity group or organization, or employees of a company or industry.
Because they are non-profit, credit unions often have more competitive rates and fewer fees than traditional banks.
Online Banks
Online banks typically offer modern banking features like mobile banking, online bill pay, and more. They generally offer higher interest rates than your local bank and fewer fees. Online banks are a great way to earn a higher APY if you prefer digital banking.
Georgia Savings Accounts vs. Money Market Accounts
Money market accounts are another option to maximize your savings and access other banking tools. The hybrid bank account offers similar benefits as a savings account but often includes some checking account features.
Withdrawals
Savings and money market accounts generally carry the same withdrawal restriction of six per month. Government regulations set this limit, although it was lifted during the COVID-19 pandemic to give people more opportunities to access their money. Banks and credit unions may still carry withdrawal limits.
Interest Rates
Both accounts come with variable interest rates, meaning the rates offered can change at any time. Some banks or accounts offer tiered interest rates, with the highest tiers reserved for larger account balances.
Fees
Account fees vary from bank to bank. Savings accounts and money market accounts may carry a monthly service fee or require you to maintain a certain balance to waive fees each month. Other accounts may not charge a monthly fee.
Check-Writing Privileges
Savings accounts typically don't come with a checkbook or check-writing privileges. Many money market accounts either come with a checkbook or offer check-writing services through online or mobile banking access.
Debit Card
Most savings accounts don't come with a debit card, although you may be able to access account funds if you also have a checking account through the same bank. Many money market accounts also come with a debit card and access to an ATM network.
Frequently Asked Questions (FAQs)
Which bank is best for a savings account in Georgia?
The best bank for a savings account depends on your needs. There are several banks in Georgia that offer competitive rates and other services that may fit your needs. Online banks also typically offer higher interest rates and modern banking tools.
What is the highest paying high-yield savings account?
Most savings accounts come with variable interest rates. Banks can change the interest rate on your savings account at any time. Compare rates on several savings accounts to find the best option for your needs, but understand that a higher rate may change over time.
How can I find out if a bank is insured by the FDIC?
Most banks display their FDIC status on their website. You can also search FDIC BankFind to find out if a bank is FDIC insured.