The Best Savings Accounts in Maryland for 2023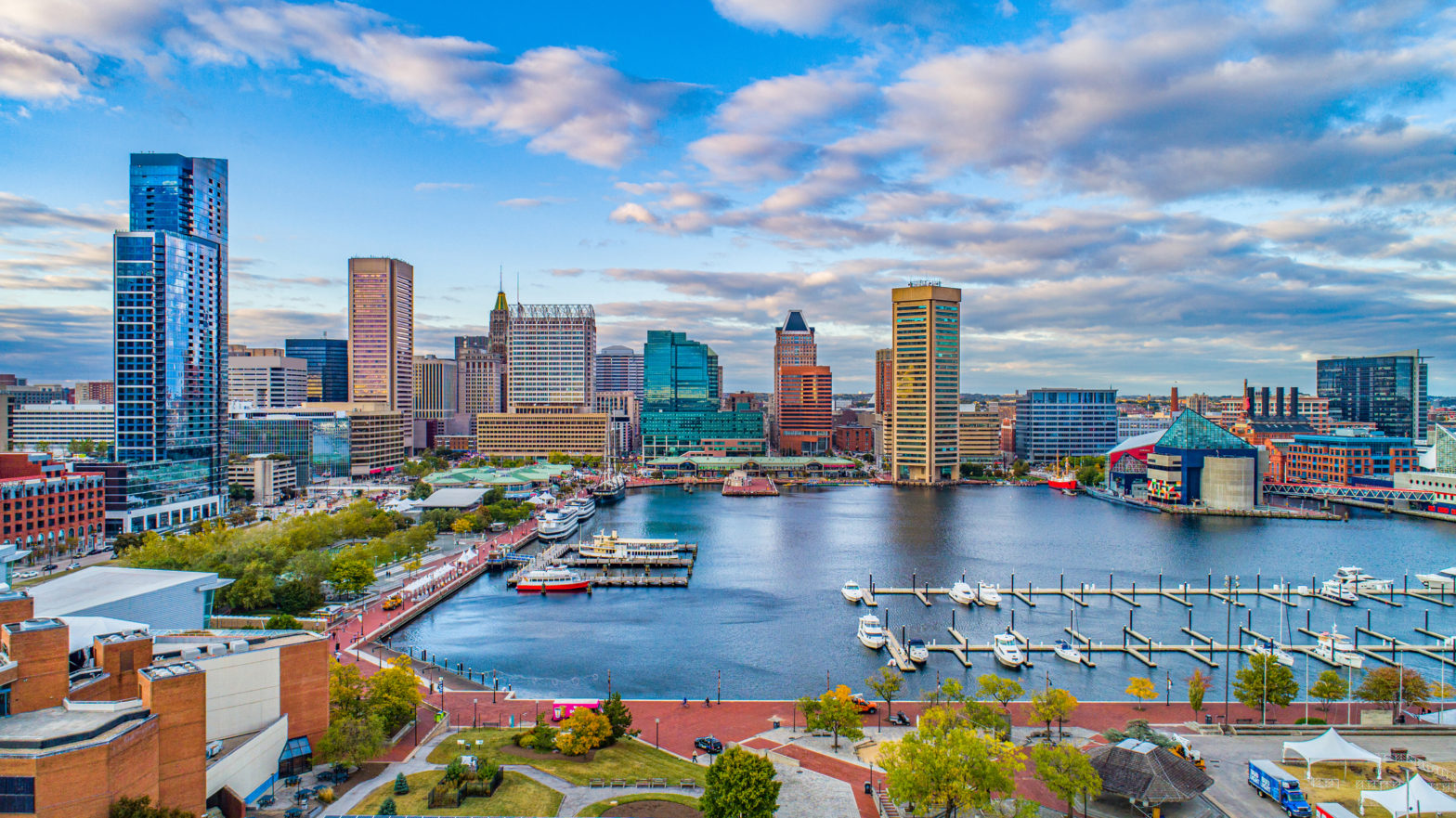 There are dozens of banks in Maryland — 87 belong to the Maryland Bankers Association — offering a range of savings, checking, and investment products. Those banks operate 1,400 branches and manage $140 billion in customer deposits, but they are far from the only financial institutions operating in the state.
Credit unions and online banks also serve state residents; some of these institutions have rates and terms that rank them among the best savings accounts in Maryland.
Regardless of how you prefer to do your banking, here's a look at some of the best places in the state to park your emergency fund and other cash savings.
The Best Savings Accounts in Maryland
BrioDirect
Quontic Bank
Varo Bank
Citi
UFB Direct
Freedom Federal Credit Union
Presidential Bank
Find Banks With the Best Savings Account Rates Fast
Explore savings accounts at online and traditional banks and find the best rate and terms for you. Compare savings accounts and find the best rates being offered today.
Online Savings Accounts Available in Maryland
It's a great time to be a saver. After years of languishing near 0%, interest rates are finally rising at many institutions. Nowhere is this more obvious than at online banks, which already were among the industry leaders when it came to the APY they pay on savings.
If you are looking for some of the best savings accounts in Maryland, here are some of the best savings accounts to consider.
BrioDirect
As a part of Webster Bank, BrioDirect is an online banking option that offers some of the best savings rates available today. You can open a high-yield savings account with as little as $25.
There are also checking, money market, and CD accounts available. All these can be easily managed using BrioDirect's user-friendly and secure mobile app.
Pros
No monthly maintenance fees
Account can be opened online in minutes
Mobile deposits can be made into savings accounts
Cons
Customer service is only available by phone and is not offered 24/7
There may be limits on the frequency and dollar amount of external transfers
Quontic Bank
Quontic Bank calls itself an adaptive digital bank that offers innovative products and services, including a pay ring that can be used instead of a debit card.
Quontic Bank also offers high APYs on both its savings and checking products. Since the bank doesn't have branches, all accounts are managed online or via its mobile app.
Pros
No monthly service fees for savings accounts
Multiple account options for savings, checking, and home loans
An account can be opened online in less than three minutes
Cons
Withdrawals are limited to six per statement cycle
Minimum deposit of $100 to open an account
Varo Bank
If you are looking for the highest APY currently available for savings, Varo Bank may have the account for you. This online institution has a stellar regular interest rate, but you can earn even more if you meet certain requirements, such as setting up direct deposit.
Other products offered by Varo include a bank account and a secured credit card that doesn't require a hard inquiry on your credit report.
Pros
One of the highest APYs currently available for savings accounts
Mobile app with savings tools such as "save your change"
No hidden fees or minimum balance requirement
Cons
The top APY is only available on balances of up to $5,000
A Varo bank account is needed to open a Varo savings account
Citi Savings
As a national bank with a solid reputation, Citi is a great choice for those who want to earn high interest on their savings but are leery about using an institution they've never heard of before.
Among Citi's many savings options is an online Accelerate Savings account that features no minimum opening deposit requirement and a convenient Auto Save tool.
Pros
No minimum opening deposit requirement
Option to manage accounts in branches or via online banking or mobile banking
Interest is compounded daily and paid monthly
Cons
Account must be opened as part of a Citi banking package
$500 average monthly balance is required to avoid a monthly service fee
UFB Direct
UFB Direct is a division of Axos Bank and offers some of the highest APYs currently available on savings accounts and money market accounts.
This online bank has a full suite of digital tools that make it easy to manage your money online or via texting. As a fee-free account, the high-yield savings even comes with an ATM card for convenient access to your money.
Pros
No service fees or minimum deposit requirement
Complimentary ATM card 
Mobile check deposit available
Cons
Users may incur fees if they use their ATM cards at out-of-network machines
No live chat option for customer service
A Look at Local Maryland Banks
While online banks are great, some of the best savings accounts in Maryland can also be found at local institutions. Smaller banks and credit unions may not offer the same amenities, but they can still pay above-average interest rates. Here are two examples.
Freedom Federal Credit Union
With an interest rate that the competition can't touch, the Educator Savings Account at Freedom Federal Credit Union is probably the best savings account in Maryland right now in terms of APY. However, only school employees in Baltimore and Hartford Counties are eligible to open these accounts.
Still, other credit union members can get a good interest rate with the institution's EasySaver account.
Pros
High APY on the first $10,000 deposited in Educator Savings Accounts
Comprehensive banking products and services are offered in one place
Cons
Membership is limited to those with a connection to Baltimore and Hartford Counties
Need a $100 daily balance to earn dividends (interest)
Presidential Bank
Credit unions often pay higher interest rates, but you have to meet membership criteria to join. That isn't the case with Presidential Bank, which offers everyone access to an above-average APY on its Premier Savings account.
Organized in 1985, this bank was one of the first to offer its accounts over the Internet. Today, accountholders can manage their money online or visit one of nine branch locations.
Pros
Convenient online banking services
Accounts come with ATM privileges
Email deposit notifications are provided
Cons
$5,000 needed to open a Premier Savings account
A checking account is needed to link a savings account to a debit card
How We Picked: Our Methodology
MoneyRates chose the best savings accounts in Maryland by analyzing savings accounts at online banks, local credit unions, national banks, regional banks, and local banks in the state. We looked at the most recent APYs being offered on savings accounts at over 20 banks, along with accessibility, requirements for opening and maintaining an account, fees, ATM access, flexibility, availability, and ease of use of mobile banking.
The best savings accounts reflect market conditions and bank APYs during our analysis. Banks can and do change their rates and terms on a regular basis, so you should check with banks directly to see what rates they currently offer.
How to Choose a Savings Account in Maryland
No one savings account will be perfect for everyone, but some are clearly better than others. Here are a few things to look at when searching for the best savings accounts in Maryland.
Interest Rate
Interest rate hikes are bad news for those with credit card debt, but they are excellent for those with money in savings accounts.
Rates have been rising across the board, and nowadays, you can find many online banks paying APYs of l.5% or more.
Fees
For the most part, online banks and many credit unions don't charge monthly service or maintenance fees. However, check the fine print before opening an account to be sure.
Banks are more likely to charge a monthly fee, but you may be able to have it waived if your daily average balance is high enough.
Opening Deposit
Opening deposit requirements can range from nothing to thousands of dollars. If you have a large amount of savings, this factor probably won't be as important to you as it is for those who are just starting to put away money for the future.
Along with an opening deposit requirement, check whether you need to maintain a certain balance to earn interest.
Other Accounts Available
Some people prefer to keep their savings separate from other accounts so there is no temptation to dip into their emergency fund. Others like to do all their banking in one place. If you fall into the latter category, make sure the bank you choose offers all the accounts you need.
Access
Online and mobile banking seem standard today but don't assume a particular bank or credit union will offer all the features you want and need. Some smaller institutions may have limited digital tools, meaning you might not get things like mobile check deposits.
On the flip side, online banks don't have branches, so if in-person assistance is important to you, look to your local institutions instead.
Customer Service
If your bank or credit union has a branch nearby, you can walk in for assistance most days of the week. But if you have an account with an online bank, how will you get help when you need it? Most offer customer call centers, but not all are staffed 24/7. For additional flexibility, look for banks that offer chat support as well.
Where Can You Open a Savings Account in Maryland?
Maryland residents have dozens of choices when it comes to opening a savings account. They fall into three broad categories.
Online Banks
This is where you are likely to find most of the highest interest rates. While online banks don't have branches, that doesn't mean they are any less secure than a traditional bank.
Up to $250,000 per depositor is protected at institutions that are members of the FDIC. Most also use the latest security protocols to keep account data safe.
Local, Regional, and National banks
Brick-and-mortar banks are the traditional way to save money. They have a branch system that lets you meet with a banker or conduct transactions face-to-face with a teller.
Most also have robust digital tools, including mobile apps, to help you with your banking at any time of the day. The downside to traditional banks is that they often have lower interest rates on savings accounts.
Credit Unions
Member-owned credit unions have a reputation for being small, neighborhood institutions, but they can vary significantly in their size and services. Some large credit unions serve customers nationwide, while others may have a single branch and limited services.
Savings APYs at credit unions are often higher than what you'll find at traditional banks but lower than what is offered by online banks.
Maryland Savings Accounts vs. Money Market Accounts
Many banks and credit unions offer money market accounts in addition to savings accounts. If you are wondering how the accounts differ, here's a look:
Minimum Deposits
Many savings accounts have no minimum deposit requirement, but you will still find them at some banks and for some accounts. Money market accounts are generally reserved for those with a larger amount of money. They are more likely to have minimum deposit requirements, and those minimums tend to be greater than what you'll find in savings accounts.
Withdrawal Restrictions
At one time, all savings accounts and money market accounts were limited to no more than six withdrawals per month, according to government regulation. That rule has been changed, but some banks and credit unions continue to impose a limit on monthly withdrawals.
Check-Writing Privilege
You won't get a checkbook with a savings account, but you will with a money market account. That makes money market accounts a good choice for those who want to be able to occasionally pay bills or make purchases from their savings.
FDIC Insurance
Both savings accounts and money market accounts are covered by the FDIC, up to $250,000 per depositor. That means if anything should happen to the bank, your money is guaranteed to be paid back. The only catch is that your bank has to be a member of the FDIC. For credit unions, the NCUA offers similar protection to its members.
Frequently Asked Questions (FAQs)
Can I have a savings account if I'm under 18?
Yes, many banks and credit unions have savings accounts specifically for youth and teens. However, a parent or guardian will need to be listed as a co-owner to open the account.
Which bank has the best savings account?
If you are a school employee in Baltimore or Hartford Counties, we recommend looking at the Educator Savings Account at Freedom Federal Credit Union. Otherwise, Varo Bank will give you the top interest rate currently available, although only for a limited balance.
Remember, though, that the best savings account isn't necessarily the one paying the highest interest. You need to consider other factors such as fees, access, and customer service as well.
Will savings rates go up even more?
There are no guarantees, but the Federal Reserve has indicated that it may increase the federal funds rate again this year. That may result in savings account APYs getting a boost as well.