The Best Savings Accounts in Minnesota for 2023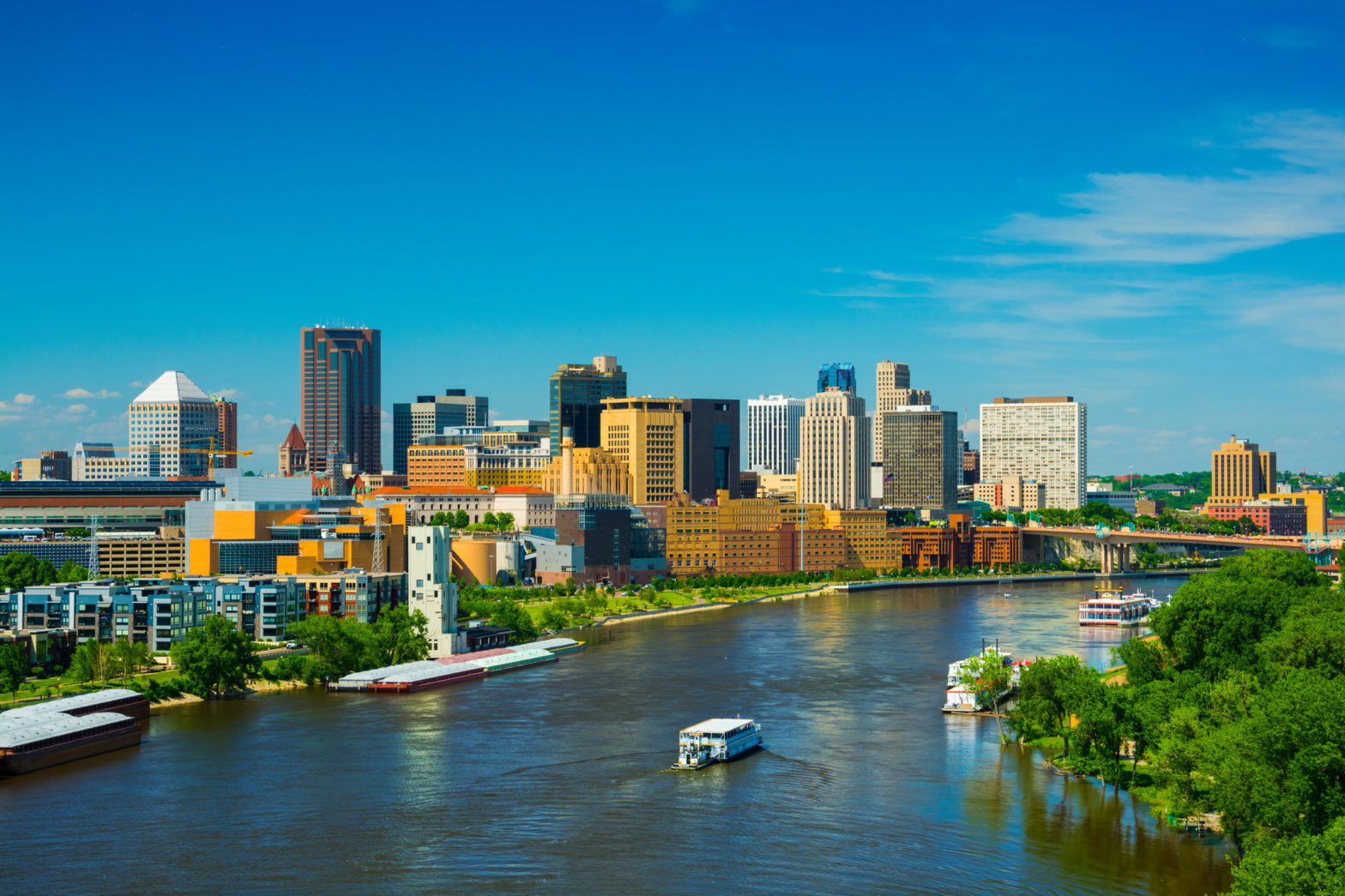 When choosing the best savings account in Minnesota, you'll be met with a wide variety of options. In addition to over 260 banks and more than 162 credit unions in the state, several of them are headquartered there, including megabanks such as U.S. Bancorp and Bank of America.
Keep in mind that this doesn't include the wide variety of online banks that extend their services to Minnesotans. With so many savings accounts to choose from, the search can seem overwhelming, but we're here to help.
The Best Savings Accounts in Minnesota
SkyOne Federal Credit Union
Synchrony Bank
American Express® National Bank, Member FDIC
UFB Direct
Dawson Co-Op Credit Union
Ultima Bank Minnesota
Which Banks Have the Best Savings Account Rates?
Finding the bank with the best savings account to meet your needs means comparing rates, fees, accessibility, and security. Compare savings accounts and find the best rates being offered today.
Online Savings Accounts Available in Minnesota
Minnesota offers many great banks and credit unions right there in the state, but it also offers the opportunity to find your best savings account match through online banks. Here are some of the best.
SkyOne Federal Credit Union
The Sky-High Savings Account offered by SkyOne Federal Credit Union can start with just one dollar and has no monthly fees. Online and mobile options allow you to handle your money from anywhere, anytime.
There are many ATMs available across the country with no surcharges, and if you use direct deposit, you might be eligible to get your money ahead of schedule. Beware of using ATMs that aren't branded, however, as SkyOne doesn't refund the money you spend on fees.
Pros
Zero monthly fees
Online calculators and personal finance education tools
Easy-to-use website and mobile app
Cons
No refund of fees for using nonbranded ATMs
While interest rates are above average, higher rates may be available elsewhere
Synchrony Bank
Though Synchrony Bank doesn't require a minimum deposit or a minimum balance, the savings account is based on a tiered system. That means the more money you have in the account, the more interest you can earn.
There are no maintenance fees, regardless of the amount of money you hold in the account. A nice bonus is that any ATM with the Plus or Accel logo charges no fees for use of your ATM card; if you can't find one, the bank refunds up to $5 each month for ATM fees.
Pros
Online tools, including calculators
No minimum balance or starting deposit
No fees at ATMs with the Plus or Accel logo
Cons
Tiered interest levels mean only higher dollar amounts get the best interest
No physical branches for in-person banking
Synchrony Bank Pros & Cons
American Express® National Bank, Member FDIC
The American Express name is quite well-known in the world of credit cards, but you may not have realized it also offers savings accounts.
The American Express High-Yield Savings Account offers excellent interest rates with no minimum balance and no monthly fees. However, if your account has a zero balance for 180 days, the account is closed automatically. There is no minimum deposit. To start your account, you'll need to link to an external checking account or send a check via mail.
Pros
No minimums or monthly fees
Robust 24/7 customer service
Cons
No ATM or debit cards
No mobile deposit option
UFB Direct
The high-yield savings account from UFB Direct has no monthly fees and no minimum requirement to start saving.
Customer support is strong, with chat and phone support available 24/7, and the mobile app is easy to navigate; in fact, there is the added bonus of using SMS messages to access your account if you don't have internet access.
The ATM card allows you to access your money anytime. There are balance tiers, with the highest being $20,000 or greater, so expect to earn more money on your higher dollar amounts.
Pros
Significant mobile options for banking
Strong customer support
Fraud protection
Cons
Tiered interest rates
No checking accounts are available
A Look at Local Minnesota Banks
While big national banks and online options make banking a breeze from anywhere, sometimes you want a more hometown feel. You can get that through credit unions and banks in Minnesota, where a smiling face can greet you from behind the counter at a local branch.
You might want to compare the best savings accounts in Minnesota with these accounts.
Dawson Co-Op Credit Union
With four branches in the state and several financial options, the Dawson Co-Op Credit Union focuses on the agricultural community, though anyone in Minnesota with ties to the community can potentially join.
No minimum balance is required to open up a savings account with a competitive interest rate, and transfers between accounts, such as checking and savings, are easy.
The Share Savings account offers quarterly statements and can be used like a typical savings account, with up to six free transactions every month.
Pros
Convenient local branches
No minimum to open the account
Cons
$10 one-time membership fee
Not available in all Minnesota counties
Ultima Bank Minnesota
In operation since 1904 and now owned by three generations of Minnesota natives, Ultima Bank Minnesota has five full-service branches.
There are four savings account options, but only one — the UBM Direct Account — offers interest. Online access, direct deposit, and opening and closing accounts are all free, with two withdrawal transactions allowed each month.
There is a $1,000 minimum balance required to start earning tiered interest, and if the balance drops below that $1,000 mark, there will be a $10 service fee.
Pros
Several local branches
Numerous other financial options to choose from
Cons
Only two withdrawals for free each month
No ATM card
How We Picked: Methodology
We found the best savings accounts in Minnesota by analyzing savings accounts offered by online banks and local, regional, and national banks in the state. We looked at current APYs offered on savings accounts at over 25 banks, along with requirements to open an account, fees, ATM availability, customer service, and flexibility of online and in-app banking.
Our "best of" savings account choices throughout the country reflect market conditions and bank offers at the time of our analysis. Banks can and do change their rates and other account features regularly, so it's always a good idea to do your own research.
How to Choose a Savings Account in Minnesota
Choosing the best savings account in Minnesota is no easy task, especially since there are so many good options to choose from.
So how do you narrow down the contenders? Compare those banks side-by-side and look at what each one offers. Some important points to ponder include potential fees, interest rates, how easy it is to access your money, and how difficult it might be to open an account.
Interest Rate
If you're putting a great deal of money into your savings account, looking for the best interest in a high-yield account is a good idea.
Remember that a bank that offers far above the national average might have a catch or two, such as requiring a daily balance of $25,000 or more to get that particular interest rate; though lower balances will still earn interest, that number will likely be at or below the national average.
Opening Deposit
In many cases, the opening deposit for an account is extremely low or even non-existent. However, there is often a discrepancy between the opening deposit and the average daily balance required to avoid a maintenance fee. For instance, you might be able to open an account with $50, but you must deposit another $450 during that first statement period in order to reach the $500 minimum daily balance threshold.
Fees
What are the fees you might encounter?
Some banks have fees for dropping below a minimum balance or using an out-of-network ATM. Others have fees for small things you might not need often, such as requesting a paper statement.
Most fees can be waived by meeting certain requirements, such as avoiding a maintenance fee if you keep a daily minimum balance.
Other Potential Accounts
Do you want to put your money into a checking account so you have quick access? Do you want to expand into money market funds so you might make more in interest? Or perhaps you want a full-service bank where you can get everything from that auto loan to mortgage in addition to your high-yield savings. Look for a bank that suits your particular needs.
Accessing Your Money
Savings accounts are designed for just that — saving. But sometimes you want to get to your money fast. If that's the case, look for a bank that offers ATM or debit cards for savings accounts, as well as a financial institution with an easy-to-use website and robust mobile app.
Customer Service
Some people want to talk with someone face-to-face or at least over the phone; in that case, a bank with local branches is ideal. Others are perfectly fine with handling their money online and don't need to speak to a person at all; in that case, a nationwide or online bank is an excellent option.
Where Can You Open a Savings Account in Minnesota?
When choosing the best savings account in Minnesota, you have three general options: Online banks, traditional banks, and credit unions.
Online Banks
An online bank is exactly what it sounds like. Many of these banks have no physical locations, so there are no branches, but they do have a very strong mobile and online presence that allows you to access and move your money as you see fit.
Customer service for online banks might be a concern for some people because they don't like to use an automated system to get to a real person. The exception is an online bank that is an offshoot of a traditional bank where customer service is a strong priority.
Most online banks have FDIC insurance but double-check to make sure.
Traditional Banks
These banks are what you're accustomed to seeing in most towns across America; the big, brick-and-mortar building that has several local or even national branches. These banks offer everything from basic checking to big loans for homes and more.
A strong advantage is the ability to talk to someone face-to-face, but some of them don't have a strong online presence, so your banking might be limited to normal banking hours. Traditional banks are insured by the FDIC.
Credit Unions
Credit unions often serve a small local area, though there are some national ones or those that service several states.
A strong community presence often means excellent customer service and a wide variety of financial options.
Interest rates are traditionally higher at credit unions, and you might be able to negotiate rates on loans and the like. However, don't expect to find branded ATMs outside of your local area, which can limit access to your money. Credit unions are insured by the NCUA.
Minnesota Savings Accounts vs. CDs
If you're looking into putting your money into savings, you might wonder if a certificate of deposit is a better idea. These CDs often have much higher interest rates than savings accounts do, but there's a catch: You have to agree to keep your money in the CD for a set amount of time to realize that interest. That period of time might be anywhere from six months to a few years.
Compare the options between the CD and the savings account:
Let's dive deeper into the differences between CDs and savings accounts in Minnesota.
Accessing Your Cash
If you have a savings account, you can access your money anytime through an ATM (assuming the bank offers an ATM card), and you can move money around online as well. With a CD, you would have to close out the account and retrieve your cash; and if you withdraw it before the set period of time is up, you get your cash minus the penalties.
Interest Rates
In most cases, the CD offers higher interest rates; however, that rate is locked in for a specific period of time. So, if you have an interest rate of 1.5% for three years in your CD, that's locked in even if savings interest rates go higher than that. Therefore, it's a good idea to keep an eye on the markets and compare interest rates over time.
Fees and Penalties
While a CD charges no fees, you might face a penalty if you withdraw the money early. That penalty might be enough to erase your earned interest and then some. Savings accounts might charge fees, but these can often be waived by keeping a minimum balance or meeting other requirements.
Frequently Asked Questions (FAQs)
What does a bank rating mean?
The bank rating is a measure of how financially sound an institution is. Ratings are usually between 1 and 5, with 1 being a strong, financially sound institution and 5 being an institution that is likely to face insolvency within a matter of years.
How much can I really rely on the stated interest rate?
It's important to remember that interest rates can change all the time. Variable interest rates, such as what you get with a savings account, can change without notice. If you want to lock in an interest rate, it's best to go with a certificate of deposit.