The Best Savings Accounts in Pennsylvania for 2023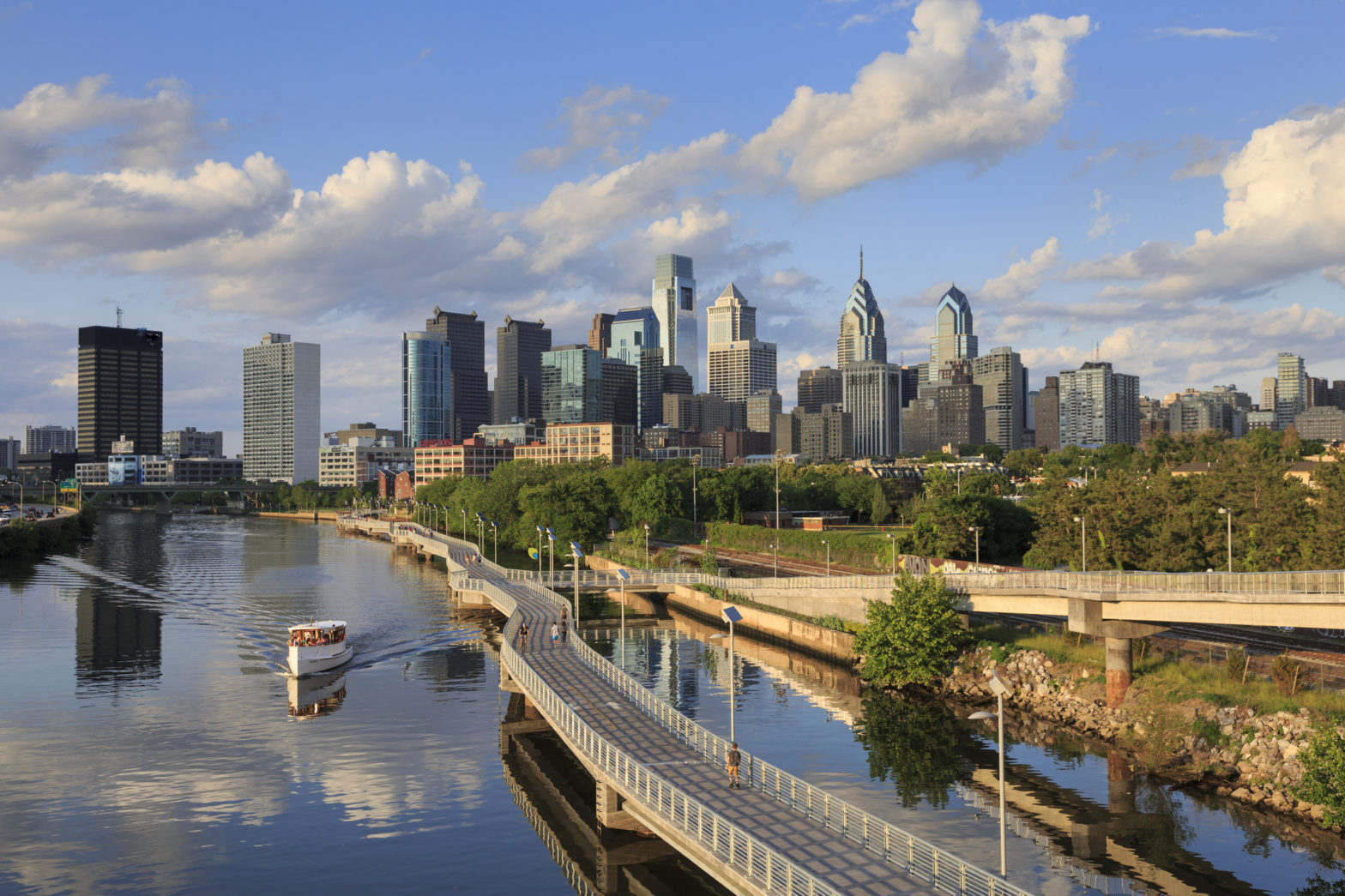 Pennsylvania is notable for being the home of the first Bank of the United States, which opened in Philadelphia in 1791.
Today, residents can choose from a number of financial institutions, including banks, credit unions, and savings and loan associations.
Need to open a savings account in the Keystone State? It's important to know what options you have.
Here's a guide to the best savings accounts in Pennsylvania.
The Best Savings Accounts in Pennsylvania
Ally
Bank Five
Citi
Synchrony Bank
Franklin Mint Federal Credit Union
Enterprise Bank
Compare savings accounts and find the best rates currently being offered by top lenders.
Online Savings Accounts Available in Pennsylvania
Opening a savings account online can pay off if you're able to earn a great rate on deposits while paying less in banking fees.
Here are five of the best savings accounts in Pennsylvania that you can open online.
Ally
Ally is a well-known financial institution that offers online savings accounts as well as certificate of deposit (CD) accounts, money market accounts, and high interest checking accounts.
Pennsylvania residents can open an online savings account with Ally to earn a competitive rate with minimal fees.
Ally makes it easy to save with features like recurring transfers, Automatic Roundups, and Surprise Savings. You can divide deposits into different "buckets" if you're funding multiple savings goals.
Ally Bank Savings Pros & Cons
Bank Five
Bank Five is a brick-and-mortar bank that serves residents of Massachusetts and Rhode Island, but you can open an eAccess Savings account here if you live in Pennsylvania.
The account includes features like unlimited mobile deposits, free access to online and mobile banking, and a competitive rate.
You can open an account online and start earning interest with a low minimum deposit of $10.
Bank Five Savings Pros & Cons
Citi
Citibank is one of the largest banks in the U.S., and while it's traditionally known for branch banking, it does offer an option for online savers.
The Citi Accelerate Savings account is an online savings account that features a high annual percentage yield (APY) with no minimum opening deposit.
You'll need a Citi Basic or Access banking package to open one of these accounts, but that may not be an issue if you already have a Citi checking account.
Synchrony Bank
Synchrony Bank offers online high-yield savings accounts, money market accounts, and CD accounts to Pennsylvania residents and anyone else who wants to grow their money.
There's no minimum balance requirement for the high-yield savings account and you can earn one of the best APYs of any online bank.
You can access your money online or at an ATM for added convenience, and deposits are FDIC-insured.
A Look at Local Pennsylvania Banks
In addition to online banks, you might consider opening a savings account at a local Pennsylvania bank or credit union.
Here are two of the top-rated local banks to consider for your next savings account.
Franklin Mint Federal Credit Union
Franklin Mint FCU is a credit union that's based in Chadd's Ford, Pennsylvania.
Members can open several accounts, including checking accounts, share certificates, and share savings accounts.
The Super Savers account offers a great APY for people who maintain lower balances, up to $500.
If you're looking for share certificates, the credit union equivalent of CD accounts, Franklin Mint FCU, offers stellar rates on those as well.
Franklin Mint Federal Credit Union Savings Pros & Cons
Enterprise Bank
Enterprise Bank serves customers in western Pennsylvania with a range of business and personal banking products.
The Simplicity Consumer Savings account has no minimum balance requirement, and it comes with an aggressive rate.
You can also open a business version of this account if you're an entrepreneur or business owner.
Savers can access their money online, at Enterprise Bank branches, or at ATMs.
Enterprise Bank Savings Pros & Cons
How We Picked: Methodology
MoneyRates compiled its list of the best savings accounts in Pennsylvania by analyzing savings accounts at national banks, regional banks, online banks, and local credit unions and banks in several Pennsylvania cities including Philadelphia, Pittsburgh, and Allentown.
We took a close look at the most recent interest rates being offered on savings accounts at over 25 banks along with flexibility, accessibility, ease of opening and maintaining an account, maintenance and service fees, ATM access, and ease of use of mobile banking apps and websites.
The best savings accounts reflect bank APYs and market conditions at the time of our analysis. Banks can and do change their savings account rates and terms on a regular basis, so you should check with Pennsylvania banks directly to see what they currently offer.
How to Choose a Savings Account in Pennsylvania
Opening a savings account can be the first step in reaching your financial goals.
It's important to choose a savings account that fits your needs and personal savings style.
Interest rate
The interest rate you earn with a savings account matters because it can determine how much your money will grow.
After hitting rock bottom and staying there for years, savings interest rates are on the move upward. It's not unusual to find savings accounts offering rates that are up to ten times the national average.
Online banks tend to offer higher rates for savers, though you can still find competitive rates at traditional banks and credit unions.
Fees
Earning a great rate may not make an impact if you're paying high fees to the bank. Even if a bank only charges $5 a month for a savings account, that's $60 a year. Just that fee alone could wipe out any interest you earn on your money in the account.
When comparing savings accounts, it's important to consider things like monthly maintenance fees and excess withdrawal fees to see how much you might pay.
Opening deposit
The opening deposit is the amount of money you'll need to open a savings account.
At online banks, it may be as little as $1, while traditional banks may require you to deposit $25, $50, or more to open a new account.
Other accounts available
Aside from savings accounts, you might also be interested in opening checking accounts, CD accounts, or money market accounts.
Or you might want to get a credit card or loan so it's important to look at the full range of products a bank offers.
Access
Savings accounts are designed to hold the money you won't spend right away but it's still helpful to know how you can access it if you need to.
So, consider whether you can get an ATM card with a savings account or if you're limited to electronic transfers when deciding where to bank.
Where Can You Open a Savings Account in Pennsylvania?
Generally, there are three places you can open a savings account: traditional banks, online banks, and credit unions.
Knowing how they compare can make it easier to choose the right option for your savings.
Banks
Traditional banks can offer the convenience of branch banking and you can also manage accounts online or through a mobile.
However, brick-and-mortar banks typically pay lower rates on savings accounts and you're more likely to pay a monthly maintenance fee unless the bank offers options for waiving it.
Online banks
Online banks allow you to manage your money online or through a mobile app and it's rare for them to have branches.
But you can get significantly higher rates on savings accounts with an online bank. They're also less likely to charge steep banking fees.
Credit unions
Credit unions offer savings accounts and other banking products, usually with low fees and decent rates.
You'll need to meet a membership requirement to join most credit unions and branch locations may be limited.
Many credit unions participate in shared branch banking, however, which can make it easier to access your money when you're away from home.
Pennsylvania Savings Accounts vs. Money Market Accounts
A savings account isn't the only place you can keep your money. You might also consider a money market account if you'd like to access more features. Here's how the two compare.
In terms of rates, savings accounts and money market accounts may differ, depending on where you decide to open them and the type of account.
A jumbo money market account, for example, may offer a higher rate than a high-yield savings account.
The trade-off is that you'll generally need to deposit a larger amount of money to get that great rate.
Frequently Asked Questions (FAQs)
What is the best savings account in Pennsylvania?
The best savings account in Pennsylvania is the one that offers the best combination of features and benefits for your specific needs.
So, if you need branch banking access, for instance, you might check out savings account options from local banks or big banks that operate in the state.
But if you don't need to visit a branch you might appreciate the higher rates offered by online banks.
What do you need to open a savings account in Pennsylvania?
Generally, you'll need to be at least 18 to open a savings account in your name.
You'll also need to provide proof of ID and share some basic information, including your name, address, date of birth, and Social Security number.
If approved for a bank account, the last thing you'll need is enough money to make your initial opening deposit.
Why was I denied a bank account in Pennsylvania?
If you're denied a bank account, it's likely because you either don't meet the requirements to open one or you have a negative ChexSystems report.
ChexSystems is a credit reporting system for banks that tracks information for closed accounts.
If you previously had a bank account closed due to excessive overdrafts, for instance, it would show up on your ChexSystems report and potentially keep you from getting approved for a new account.