The Best Savings Accounts in Wisconsin for 2023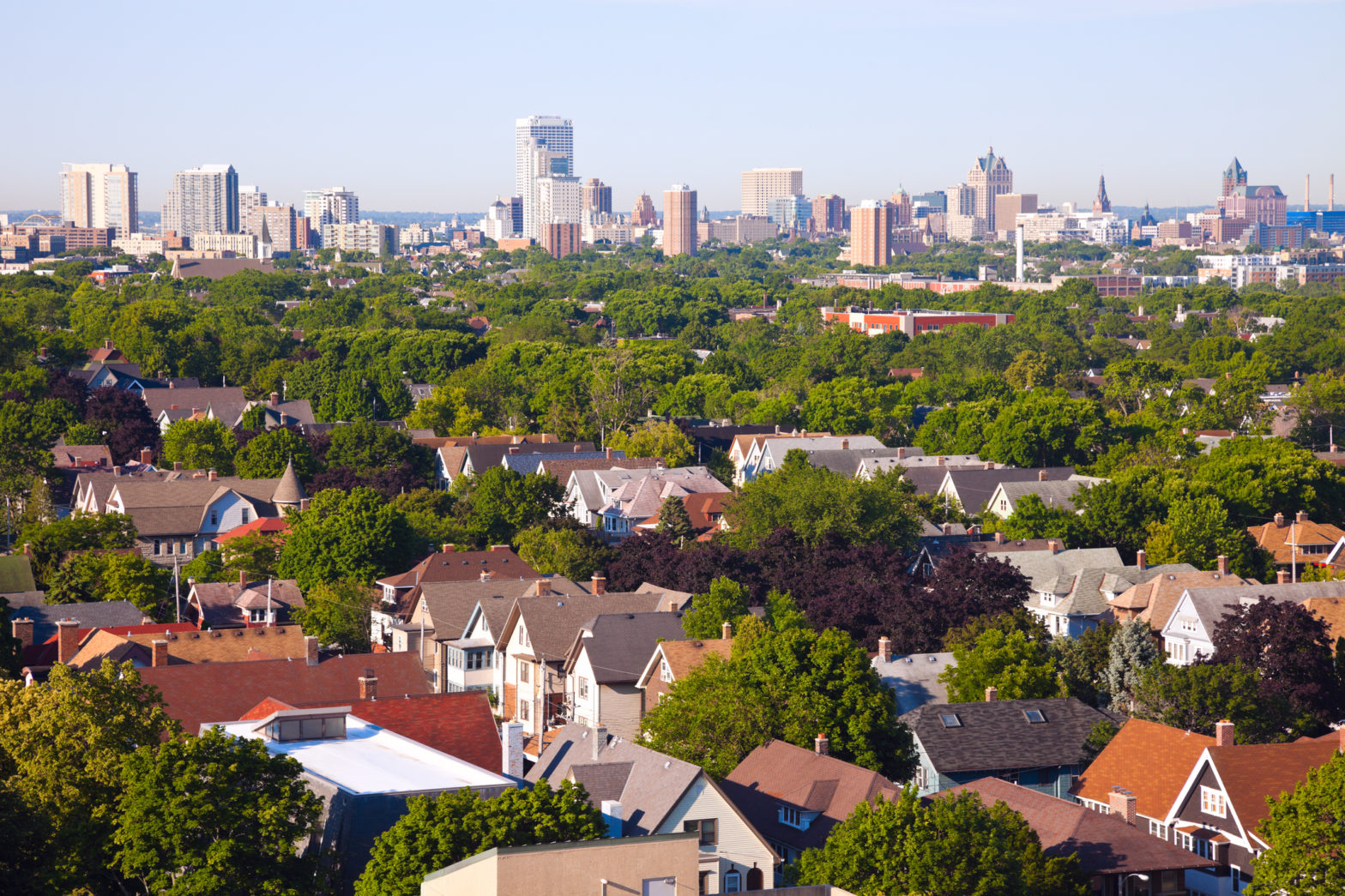 Need a new savings account? Finding the best savings accounts starts with comparing the options in your home state.
If you live in Wisconsin, that means looking at what traditional banks, credit unions, and online banks have to offer.
Wisconsin is home to nearly 200 local and regional banks, but you can also find big banks like Chase and Wells Fargo operating here.
And of course, there are numerous online banks that make it possible to earn a great rate if you live in the Badger State.
Here's a closer look at the best saving account options for Wisconsin residents.
The Best Savings Accounts in Wisconsin
BrioDirect
LendingClub
Marcus by Goldman Sachs
CIT Bank
Synchrony Bank
Farmers Savings Bank
Advia Credit Union
Find Banks With the Best Savings Account Rates Fast
Explore savings accounts at online and traditional banks and find the best rate and terms for you.
Compare savings accounts and find the best rates being offered today.
Online Savings Accounts Available in Wisconsin
Opening a savings account online is something you might consider if you're interested in earning a competitive APY.
Online banks can also be fee-friendly, with no monthly maintenance fees or minimum balance fees.
BrioDirect
BrioDirect is a sub-brand of Webster Bank offering high-yield savings accounts, high-yield money market accounts, and high-yield certificate of deposit accounts online.
While you can't get a checking account here, BrioDirect features one of the best APYs for Wisconsin savers.
Key features:
Extraordinary interest rates
No monthly maintenance fee
Online and mobile banking access
Easy online account opening
Get started with $500
FDIC-insured savings
What we like: Opening a BrioDirect savings account online is quick and easy, and Wisconsin savers might appreciate the option to open money market accounts and CDs in the same place.
Pros
One of the best rates for savers
No monthly fee
Easily track savings online
Cons
No ATM access for savings accounts
Checking accounts not offered
$500 minimum deposit
LendingClub
LendingClub is perhaps best known for its line of personal loan products, but you can also open a high-yield savings account here.
The savings account earns a stellar rate and has a relatively low minimum deposit requirement, with the option to open an individual or joint account.
Key features:
Get a great rate on all balances
Open an account with $100
No monthly service fees
Checking and CD accounts are also available
Free ATM card
FDIC-insured savings
What we like: A LendingClub savings account could appeal to Wisconsin residents who have at least $100 to open an account and want to get an excellent rate with minimal fees.
Pros
Well above average interest rates for savers
No monthly maintenance fees
ATM card is available
Cons
No branch banking option
No savings accounts for minors
Marcus by Goldman Sachs
Marcus is the online banking brand of Goldman Sachs.
Wisconsin savers may appreciate the outstanding rates you can earn with a Marcus high-yield savings account, as well as the lack of fees.
Key features:
No minimum deposit requirements
No monthly fee
Same-day transfers of up to $100,000 from other banks
Customer support is available 24/7
Competitive APY
FDIC-insured savings
What we like: In addition to high-yield savings accounts, Marcus offers CD accounts.
You can also invest, apply for loans, or build credit with a Marcus credit card.
Pros
Competitive interest rates
Multiple savings account options
No monthly maintenance fee
Cons
No mobile check deposit
No ATM access for savings accounts
CIT Bank
CIT Bank is an online banking division of First Citizens Bank.
With CIT, you can choose from a variety of savings options, including high-yield savings, money market accounts, and CDs.
Key features:
Competitive rates across all deposit accounts
Open an interest-checking account as well
Mobile check deposit for added convenience
Online and mobile banking access
No monthly service fees for savers
FDIC-insured savings
What we like: The CIT Savings Connect account offers an impressive rate, and you can also get a solid APY with CIT CD products.
Pros
Competitive interest rates
Multiple savings account options
No monthly maintenance fee
Cons
$100 minimum deposit requirement
No ATM access for savings accounts
Synchrony Bank
Synchrony Bank offers online savings accounts with no minimum balance requirements, no monthly fees, and no minimum deposit.
Key features:
Savers get a great rate
No monthly maintenance fees or minimum balance requirements
Open a money-market account or CD
Online and mobile banking access
ATM card included
FDIC-insured savings
What we like: Not all savings accounts come with ATM cards, so Synchrony gets extra points for providing savings customers with cards. The APYs that Synchrony has been offering to customers over the last few years are among the best rates you'll find.
Pros
Great rates for savers
ATM card included
No monthly fees or minimum balance requirements
Cons
Foreign ATM fees may apply
No checking account option
A Look at Local Wisconsin Banks
In addition to online banks, Wisconsin residents may consider the options for banking locally.
There are several smaller banks and credit unions to choose from throughout the state.
Here are two local banking options for Wisconsin.
Farmers Savings Bank
Farmers Savings Bank offers both personal and business banking services, with branches located in Dodgeville, Edmund, Hollandale, Mount Horeb, Mineral Point, and Ridgeway.
The bank has been serving Wisconsin residents for more than 100 years.
Key features:
Earn competitive rates with Premier Savings accounts
Joint savings accounts are offered
Open an account online
Rates are tiered by balance
Open an account online or at a branch
FDIC-insured savings
What we like: Farmers Savings Bank offers everything you need to save and manage money in one place, including checking accounts and CDs.
Pros
Full-service banking, including mortgages, business accounts, and regular accounts
6 branches throughout Wisconsin
Mobile banking available
Cons
Rates are higher than average but not as high as those offered by online banks
Advia Credit Union
Advia Credit Union extends membership to people who live, work, worship, or attend school in eligible Wisconsin counties.
Membership is also available for eligible residents of Michigan and Illinois.
Key features:
Ultimate Savings account earns a competitive rate
Multiple ways to save and manage money
Debit card access
Direct deposit funds to savings
Online and digital banking
NCUA-insured deposits
What we like: Advia aims to extend membership to as many people as possible, and the Ultimate Savings account easily outpaces savings rates offered at other credit unions.
Pros
Open an account online
Great interest rates for savers
Multiple branch locations
Cons
Rates are lower for regular savings accounts
Membership requirements apply
How We Chose: Methodology
MoneyRates chose the best savings accounts in Wisconsin by analyzing savings accounts at online banks, local credit unions, national banks, regional banks, and local banks in the state. We looked at the most recent APYs being offered on savings accounts at over 25 banks, along with accessibility, requirements for opening and maintaining an account, fees, ATM access, flexibility, availability, and ease of use of mobile banking.
The best savings accounts reflect market conditions and bank APYs at the time of our analysis. Banks can and do change their rates and terms on a regular basis, so you should check with banks directly to see what they currently offer.
How to Pick a Savings Account in Wisconsin
Choosing a savings account starts with understanding what you need. As you compare the best savings accounts in Wisconsin, here are a few other things to keep in mind.
Interest Rate
Of course, you'll want to consider the interest rates you can earn with different savings accounts. When checking rates, weigh whether that rate is tiered or applies to all balances equally.
Fees
Savings accounts can come with different fees, including monthly maintenance fees and excess withdrawal fees. Reviewing the fee schedule can help you to estimate how much you might pay for a particular savings account.
Opening Deposit
Most banks require you to make an initial deposit to open a new savings account. At some banks, that might be as low as $1, but at others, it could be $1,000 or more.
Other Accounts Available
Aside from savings accounts, you might want to open a checking account, CD account, or money market account. Checking the bank's full range of products and services is another way to determine whether it's a good fit for you.
Access
You may be saving for emergencies or specific financial goals, but it's important to be able to access your money when you need it. As you review different savings accounts, consider whether you'll be able to go to a branch or ATM or whether you're limited to online and mobile banking.
Customer Service
Good customer service can enhance a bank's appeal. Checking consumer reviews can give you an idea of how responsive customer service is and how you'll be able to contact the bank if you need to.
Account Management
Finally, think about your options for managing your savings. You may be interested in using a robust mobile app, for instance, or having the option to use phone banking. And you'll also want to look at the overall user experience for mobile and online banking.
Where Can You Open a Savings Account in Wisconsin?
If you'd like to open a savings account in Wisconsin, you have several options.
Here's a closer look at how online banks, traditional banks, and credit unions measure up.
Online Banks
Online banks offer their accounts online and typically do not have branch locations.
An online bank can offer FDIC-insured savings accounts, CD accounts, money market accounts, and checking accounts, often with low minimum deposit requirements and minimal fees.
An online bank can also deliver more competitive rates to savers.
Banks
Traditional brick-and-mortar banks can offer savings accounts, checking accounts, CD accounts, and money market accounts.
They might also offer loans, credit cards, insurance, or investment products. The advantage of traditional banks is that you can visit a branch if needed, but you're more likely to pay high banking fees, and savings rates are usually lower.
Credit Unions
Credit unions are financial institutions that are owned by their members.
You'll likely need to meet specific membership requirements to join, but if you qualify, you can get access to savings accounts, checking accounts, share certificate accounts, and loans.
Wisconsin Savings Accounts vs. CDs
There are certain situations where you might opt for a certificate of deposit account instead of a savings account.
CDs are time deposit accounts that allow you to earn interest over a set maturity term, potentially at a higher rate than what you could get with a savings account.
Minimum deposits
As mentioned, high-yield savings accounts can have low minimum deposit requirements. You might need $1 or, in some cases, nothing at all to open one.
CDs, on the other hand, almost always have minimum deposit requirements to earn interest. Depending on the bank, the minimum deposit may be $100, $500, $1,000, or more. Jumbo CDs may require $25,000 to open.
Withdrawals
Previously, federal rules limited withdrawals from savings accounts to six per month. The federal government ended that rule, but banks can still impose withdrawal limits. You may pay a fee for exceeding that limit.
CDs require you to leave your money in your account for the entirety of the maturity term. If you withdraw money from a CD early, you could be subject to an early withdrawal penalty.
Interest Rates
Savings accounts most often have variable interest rates that can fluctuate up or down over time. When benchmark rates are high, for instance, savings account rates tend to be higher as well.
CDs, meanwhile, typically have fixed rates. That means the rate doesn't change over the CD term, making it easier to predict how much interest you can earn.
Best Uses
Savings accounts can be good for keeping money safe that you plan to spend at some future date. For instance, you might use a savings account to hold your emergency fund or money you're setting aside for a vacation.
CDs are better suited to holding money that you know you won't need before the maturity term ends. Otherwise, you could end up forfeiting some or all of the interest earned if you need to make an early withdrawal.
Minimum Balance
Savings accounts can have minimum balance requirements in order to avoid a monthly fee. Those requirements are less common with online savings accounts.
CDs typically have some type of minimum deposit requirement you need to meet before you can open an account and earn interest. There are usually no monthly maintenance fees for CDs, however.
Frequently Asked Questions (FAQs)
What is the best savings account in Wisconsin?
The best savings account in Wisconsin is the one that aligns with your needs and offers a great rate for your money without charging high fees. Online banks can often check off all of those boxes, as they're able to pass on higher rates to savers while charging fewer fees than traditional banks.
Can I open a savings account online in Wisconsin?
A number of online banks offer savings accounts in Wisconsin, so yes, you can open a savings account online. You could also open a savings account with a traditional bank or credit union in Wisconsin if those financial institutions allow you to do so. Otherwise, you'll need to visit a branch to get your account set up.
Are online banks better than Wisconsin banks?
Online banks can be appealing to people who want to get the highest rates possible on savings. They're also attractive for savers who are tired of paying exorbitant banking fees. Wisconsin local banks can, however, offer a branch banking experience which is something you might value if you prefer to manage your accounts in person.