Going Cashless & Cardless: Exploring Digital Wallets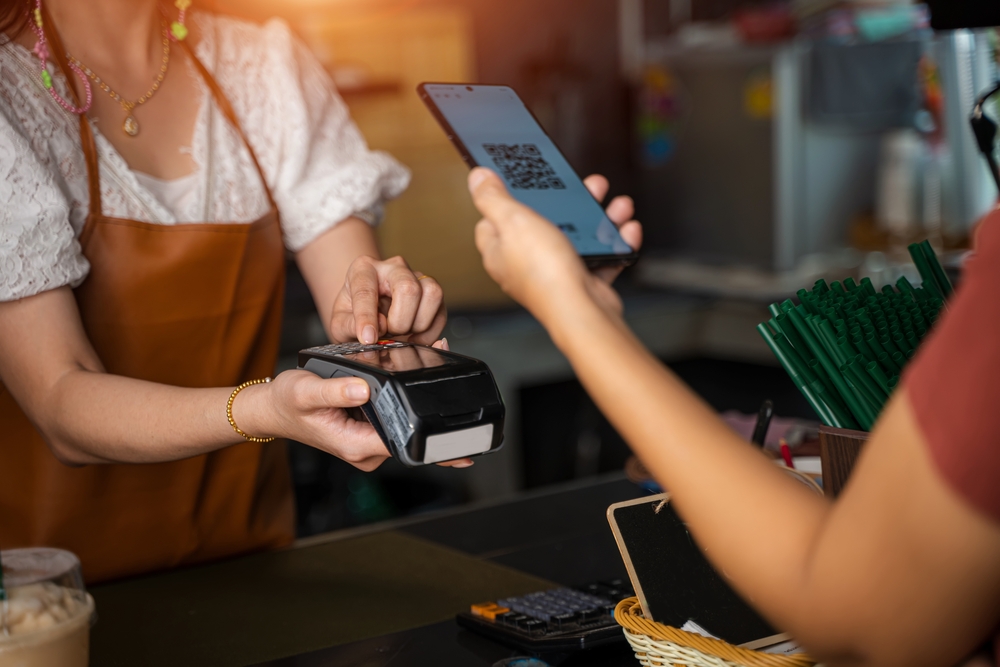 Previously, you would have to pay for transactions with a plastic credit card or cash. These days, however, many people are using digital wallets instead. You don't rely on physical credit cards and cash with a digital wallet. You can make payments conveniently using a smartphone, computer, smart watch, and other smart devices.
Let's take a closer look at what a digital wallet is and how you may benefit from it so you can decide if it makes sense for your unique situation.
What Is a Digital Wallet?
Also known as an electronic wallet, a digital wallet allows customers to make payments with an electronic device, like a smartphone, computer, or tablet.
It stores payment details and passwords, so you don't have to carry around or use a physical wallet. Research shows that there are currently billions of mobile wallet users across the globe, and this number is projected to increase over the next few years.
Apple Pay, Google Wallet, Samsung Pay, Venmo, and PayPal are several examples of the most popular digital wallets.
Easily Compare the Best Checking Accounts Online
Compare rates, fees, accessibility, customer service, and more. Find the best checking account for your needs.
How Digital Wallets Work
To use a digital wallet, you'll go to your device and unlock the wallet app through a fingerprint ID, facial recognition, or PIN code.
Then, you'll choose your preferred payment method, whether it be a credit card, checking account, gift card, or other account. If you're making an online purchase, you'll open your mobile wallet and go through the retailer's typical checkout process.
For an in-person purchase, your digital wallet will use Bluetooth, Wi-Fi, and magnetic capabilities to send payment data from your device to the payment terminal or card reader.
To perform a transaction, you'll unlock your device, choose your payment method, and hold your device close to the card reader. This process should not take more than a few seconds and is reliant on these technologies:
Near-field communication (NFC): NFC allows digital devices to transmit payment information to payment terminals and card readers without physical contact.
Magnetic secure transmission (MST): MST sends payment data via magnetic waves and replicates debit and credit card swipes.
Quick response (QR) codes: QR codes are unique barcodes that the cameras on digital devices can scan to transmit payment information.
Types of Digital Wallets
There are several types of digital wallets on the market, including the following.
Closed Wallet
A closed wallet is a proprietary digital wallet that a company develops to sell its products and services. You can only use it to make transactions with the company itself. Well-known retailers like Target and Walmart typically offer closed wallets to make it easier for customers to make online and in-person payments.
Semi-closed Wallet
You can use a semi-closed wallet to make transactions at specific companies and locations that have contracted with the issuer. Zelle is a popular example as it partners with banks, so you can instantly send and receive money in your bank account.
Open Wallet
An open wallet usually partners with a bank and allows you to make any type of transaction. With an open wallet, you can withdraw cash from an ATM and transfer funds between banks and other financial institutions. PayPay is an example of a well-known open wallet.
Crypto Wallet
A crypto wallet, like Coinbase, is specifically designed for cryptocurrencies like Bitcoin and Ethereum. You can use a crypto wallet to purchase cryptocurrency at several merchants, including Starbucks and Microsoft.
IoT Wallet
An Internet of Things (IoT) wallet enables payments from smartwatches and other devices and appliances, such as smart home assistants. Since IoT devices are already online, you won't need a separate device to use your digital wallet.
How Do You Set up a Digital Wallet?
To set up a digital wallet:
Download the app and install it on your digital device.
Follow the prompts to add the cards you'll use for payments.
Note that most smartphones already have a built-in digital wallet.
Where to Use Digital Wallets
You can use a digital wallet at the following places.
In-store
You can use your digital wallet if you're physically at a store and see a contactless symbol. All you have to do is hold up your digital device to the symbol on the terminal.
Online
When you shop online, you'll find that some websites allow you to choose a digital wallet as your payment option at checkout. You won't have to enter your credit or debit card information.
In-app
Many companies that offer food delivery, ride-sharing, and similar services will allow you to use your digital wallet to make a purchase.
ATM
You can withdraw cash or deposit by adding your debit card to your digital wallet. To do so, open your digital wallet, choose your debit card, and hold your device over the contactless symbol at an ATM.
What Can You Store in a Digital Wallet?
A digital wallet can allow you to store various information electronically and access it at any time via the app or digital device. Some examples of information you can keep in a digital wallet include:
Debit and credit cards
Gift cards
Loyalty cards
Identity documents such as your driver's license or insurance card
Event or movie tickets
Boarding passes
E-keys for hotel rooms, homes, or cars
Pros and Cons of Digital Wallets
Just like traditional payment methods like cash and check, digital wallets have benefits and drawbacks.
Pros
Convenience
A digital wallet is more convenient to carry around than a credit card. You can add several cards to it and change your payment method as you need to.
Versatility
Digital wallets are not all created equal. Many options are available so you can find the ones ideal for your particular shopping habits and preferences.
Security
Most digital wallets have several security features to help reduce the risk of identity theft and data breaches. They typically require some form of verification before you pay, like a passcode, fingerprint, or face scan.
Exclusive rewards
Some digital wallets offer rewards, bonuses, and other incentives to encourage you to use them more frequently. These incentives can save you money.
Cons
Not accepted everywhere
While digital wallets are becoming more popular, some stores still need to accept them. You may need a physical wallet to make purchases at smaller retailers.
Can lead to overspending
Since a digital wallet allows you to purchase products and services within seconds, it can cause you to overspend. You might find that you shop more when you don't have to carry a physical card or cash.
Security may still be a concern
Despite a digital wallet's best efforts, identity theft and fraud can still occur. You may face security issues if your device is stolen or not protected.
Potential fees
Depending on the digital wallet, you may be on the hook for fees. Make sure you understand all fees and additional charges before you use it.
Tips for Using Digital Wallets
Do your research and zero in on the right digital wallet for your unique needs.
Keep tabs on your spending so you don't go overboard.
Check with a merchant before you make a purchase to determine whether they accept digital wallets.
Bottom Line
If you're looking for an easy, convenient way to make purchases, digital wallets should be on your radar.
They can allow you to pay for products and services online or in person without physical cards or cash.
Just make sure you're mindful of your spending habits, as spending more than you can afford may be tempting.
Frequently Asked Questions
Is there an age requirement for using digital wallets?
Most digital wallets require you to be at least 18 to use them. You may be able to find a digital wallet, like Cash App, that accepts teens and younger users.
Do I need a digital wallet?
No. A digital wallet is entirely optional. However, if you'd like a convenient way to pay for your products and services, it's worth considering.
How do I know if a retailer accepts digital wallets?
If you see your digital wallet's logo or the contactless symbol on the credit card reader or payment terminal, you can use your digital wallet. Feel free to ask if you need clarification.