iWallet and Google Wallet: How to Use Them to Manage Credit Cards
MoneyRates has partnered with CardRatings for our coverage of credit card products. MoneyRates and CardRatings may receive a commission from card issuers. Opinions, reviews, analyses & recommendations are the author's alone, and have not been reviewed, endorsed or approved by any of these entities.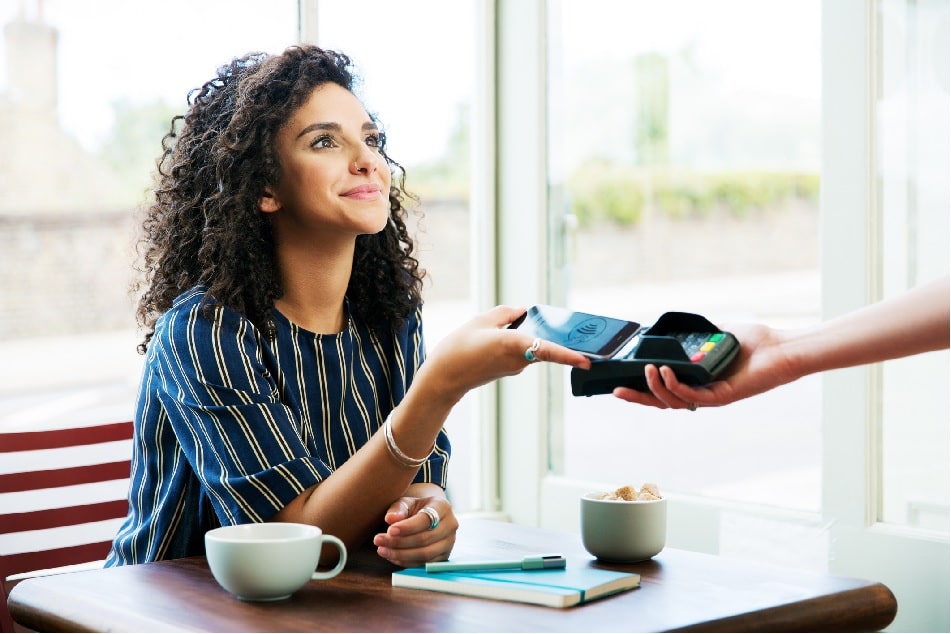 Using a mobile wallet to manage credit card information can make your financial life easier. And it could help keep your card information safe and secure from hackers as well.
The coronavirus pandemic has helped fuel an uptick in the use of mobile payments. In a survey from Kingsmen Software, 55% of Americans said they're using mobile wallets more frequently because of the pandemic.
But which mobile wallet is the best?
Here's a closer look at some of the most popular mobile payment apps.
What Is iWallet?
iWallet is a mobile payment app that allows people to store card details and pay using QR codes. This app is available to small businesses who want a convenient and contactless way to accept payments. This app is available to download on Apple devices through the App Store and for Android devices through Google Play.
iWallet is not the same as Apple Wallet. The Apple Wallet is a secure place to store card information on your Apple device. You can use Apple Wallet to store:
Debit cards
Prepaid cards
Store cards
Boarding passes
Movie tickets
Coupons
Rewards cards
Student ID cards
Apple Wallet works with Apple Pay. This is Apple's mobile payment app.
With Apple Pay, you can:
Make payments online or in stores
Check in for flights at the airport
Send and receive money (U.S. only)
Get and redeem rewards
Buy movie tickets
Check card balances
Show your school ID
You need an eligible device to use Apple Pay and the latest version of iOS. You'd then just have to open the Wallet app and follow the steps to add a new card. Once you've added cards, they have to be verified by your bank or card issuer. But after that, you can use them to shop, send money or receive payments.
What Is Google Wallet?
Google Wallet is part of Google Pay, which is Google's mobile payment app. You can download Google Pay to your Android or iOS device and use it to store credit cards, debit cards, transit passes and more.
Through Google Pay, you can:
Make purchases using cards stored in Google Wallet, either online or in stores
Send and receive payments
Split payments among friends
View transaction history and loyalty card information
Sync linked accounts to check balances in one place
Track spending history
Earn cashback rewards by activating offers from partner merchants
Like Apple Pay, Google Pay is free to download and use. And it offers the added flexibility of being able to use it on an Android or Apple device.
How to Make the Most of Mobile Wallet Apps
If you're using mobile wallet apps to pay, it helps to know how to organize and use them. These tips can help make your life easier when going mobile to pay.
Pick the right app
Whether you use Apple Pay, Google Wallet or another app like Samsung Pay can be determined by your device and your preferences. If you have an iOS device, then you can use Apple Pay or you can get Google Pay with limited capabilities. But if you have an Android device, you're limited to Google Pay or Samsung Pay.
Add your cards
Once you pick an app you can add all of the relevant cards you want to use through your mobile payment app. Here's where you'll need to decide which credit cards or debit cards to add, as well as store loyalty cards or prepaid cards. You could also opt to add your PayPal account for an additional way to pay.
Set up a default payment method
Choosing a default payment card means you don't have to decide which card to use at checkout. When choosing a credit card to default to, consider what kind of rewards you can earn and where you spend money the most. For example, a cashback card might be better for your default option if you primarily spend on grocery purchases. But you might choose a travel card instead if you want to earn points or miles toward free flights.
Declutter regularly
It's possible to overload your mobile wallet with too many cards. So quarterly or biannually, go through and delete any cards you're not using. And remember to update card details as cards expire and new ones are issued.
Pros and Cons of Using Your Mobile Phone as a Wallet
Using a mobile wallet app to manage your credit card and debit card information can offer advantages and disadvantages. Here's how the pros and cons compare at a glance.
Pros:
Convenience. Storing credit card information in a mobile wallet app may be more convenient than carrying multiple physical cards with you. When it's time to pay at checkout, you can simply select the stored card you want to use.
Security. Using a mobile wallet app to pay can increase security protections and reduce the risk of your card details being stolen. That's a plus if you're worried about identity theft.
Go cashless. If you have a mobile wallet app to pay then you may not need to carry cash. This can be a pro if your wallet is lost or stolen.
Cons:
Acceptance. Not all retailers or merchants accept mobile wallet payments. So you may still need to carry at least one card to pay while shopping in person.
Security. While mobile wallet apps are designed to keep your information secure, it's not 100% foolproof. If you're using public WiFi, for example, it's still possible for hackers to steal your card details.
Cash payments. Some places still require you to pay cash. So while mobile wallets can cut down on the need for cash, they don't eliminate it entirely.
Mobile Wallet FAQs
How do I use mobile wallet?
Using a mobile wallet to secure credit card information is as simple as downloading an app to your mobile device. From there, you'd snap a picture of your cards to upload their information. Once cards are uploaded, you can use the app to make purchases, pay bills or send and receive money.
What is the most secure wallet app?
Google Pay and Apple Pay are two of the most secure mobile wallet options. Both encrypt and secure personal and financial data to prevent hackers from accessing it.
Is Google Wallet the same as Google Pay?
Google Pay is a mobile payment app that replaced both Android Pay and Google Wallet. Within the Google Pay app, you're able to store cards within your digital wallet, use them to make purchases and send or receive money.
What is the difference between Apple Pay and Apple Wallet?
Apple Pay is Apple's secure mobile payment app. Apple Wallet is the place where your credit and debit card information is stored so you can use them with Apple Pay.