Are Credit Card Sign-up Bonuses Worth It?
MoneyRates has partnered with CardRatings for our coverage of credit card products. MoneyRates and CardRatings may receive a commission from card issuers. Opinions, reviews, analyses & recommendations are the author's alone, and have not been reviewed, endorsed or approved by any of these entities.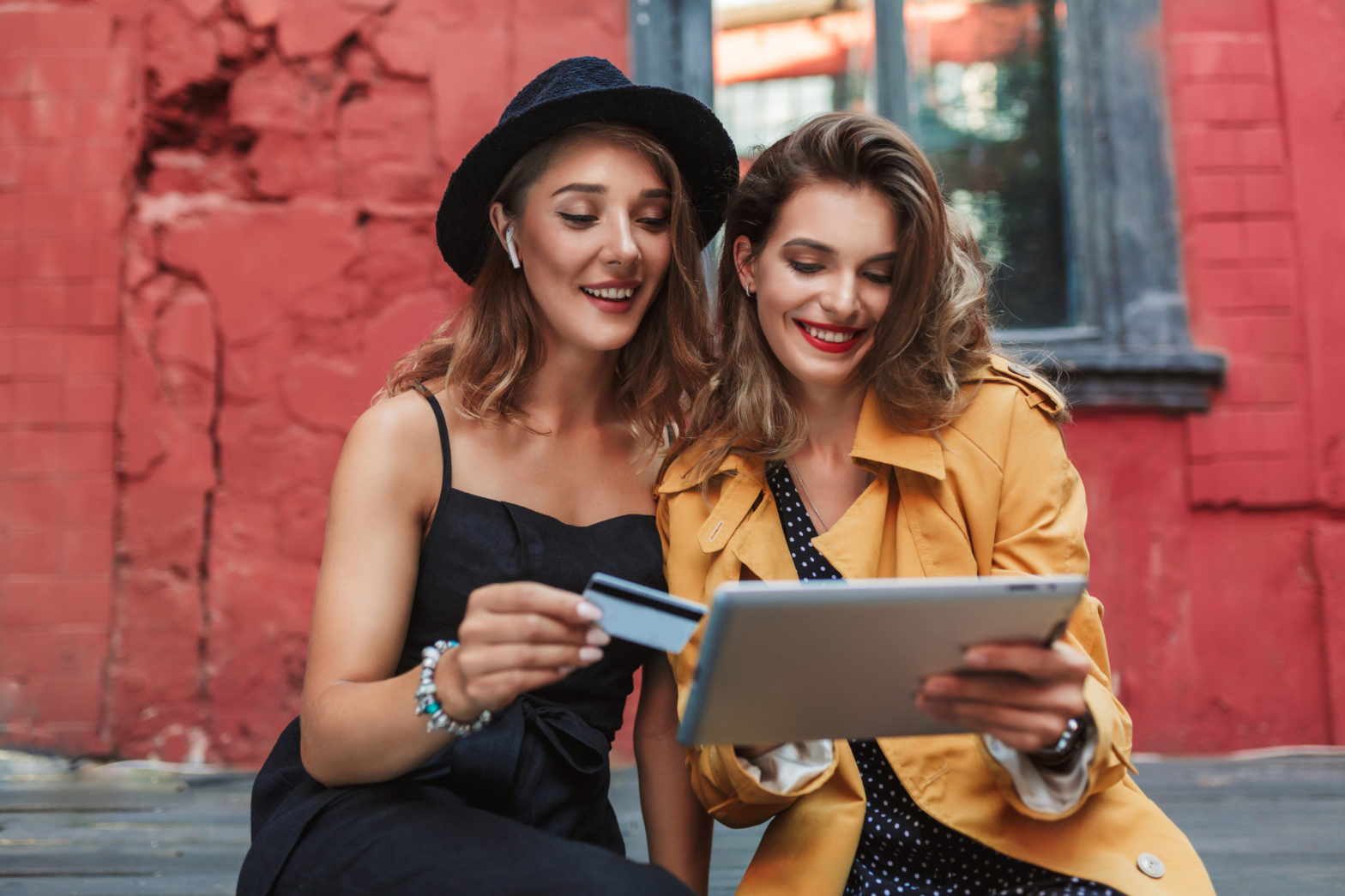 The email you just opened promises 50,000 bonus points for opening a credit card account. Sounds like an amazing deal, right?
Perhaps it is a great opportunity. However, credit card offers may come with a number of strings attached. In other words, it could be a great offer for some people but might not necessarily be great for you.
That's why it's crucial to understand how to evaluate a credit card bonus. Not only do you need to make sure the welcome offer is achievable, but you want to ensure the card itself is a good fit for your spending habits.
Take the time to explore your options before signing up for a new card. Also, remember that it is never a good idea to apply for a credit card simply for a signup bonus. Instead of picking the card with the biggest bonus, take a more holistic look at your options. The best credit card signup bonus is the one that offers the most value at the lowest cost.
Which Credit Card Has the Best Bonus?
The best credit card promotions are found only after careful examination of the details – but here's a quick summary based on categories that fit most people that have excellent credit:
Best rewards rate – Chase Freedom Flex
Best for no annual fee – Chase Freedom Unlimited
Best for spending requirements – DiscoverIt Cash Back
Chase Sapphire Preferred® offers a solid signup bonus option
The Chase Sapphire Preferred® Card is offering 60,000 Chase Ultimate Rewards bonus points for new cardholders, worth $750, after you spend at least $4,000 during the first three months of having the card.
Chase Sapphire Preferred® cardholders can redeem their points in several ways and, depending on how cardholders choose to redeem points, they may be able to grab the following deals with 60,000 points:
Book travel through the Chase portal: $750
Pay Yourself Back program redemption: up to $750
Cash back statement credit or deposit into linked bank account: $600
Chase Ultimate Rewards® points go further when redeemed through the Chase portal. Points are worth 25% more when redeemed via the portal.
How to Evaluate a Credit Card Bonus
When looking for the best credit card sign up bonus, you'll want to consider the following factors:
Value of the bonus
Spending requirement
Annual fee
Obviously, the value of the bonus is important, but you also need to consider how much must be spent in order to earn it. A high spending requirement could be costly in more ways than one if it stretches your budget and results in interest charges or late fees. Plus, many of the best credit card promotions are for cards that charge an annual fee. You want to be sure that the bonus is worth that expense.
Here's a closer look at each factor:
Value of the bonus
The value of bonuses for cash back cards is straightforward. If the card offers a $200 cash back bonus, you know the offer is worth $200.
But what about points bonuses?
That's where it can become a little trickier. A 100,000 point bonus in one rewards program is not the same as a 100,000 point bonus on another card.
To determine how much a bonus is worth, you need to know the value of a program's points or miles. For example, Hilton Honors points are generally valued at 0.5 cents each while Chase Ultimate Rewards have a value of 1.25 cents each. Many travel websites have point valuations which can simplify the process of determining the value of a bonus.
Some credit cards also spell out the value of their bonus offer. The Chase Sapphire Reserve®, for example, has a 60,000-point signup bonus when you spend $4,000 in the first three months, and the card clearly states those points are worth $900 when redeemed for travel through Chase Ultimate Rewards. However, be aware that point values can differ if redeemed for cash or merchandise.
Spending requirement
Most cards only award bonus points after you spend a certain amount on purchases. Spending requirements can vary from several hundred to several thousand dollars, and usually that amount must be spent shortly after your account is open. The Chase Ink Business Unlimited Card, for example, offers a $900 cash back bonus after you spend $6,000 within the first three months your account is open.
Before signing up for a card, be sure you can comfortably meet the requirement with your existing spending habits or planned expenses. Overextending your budget to meet a spending requirement can backfire. It could mean you end up carrying a balance, and interest charges can quickly add up to more than the value of a credit card bonus.
Also evaluate the value of the bonus as compared to the spending requirement.
Take, for instance, the Chase Freedom Unlimited and Chase Freedom Flex. Both offer a $200 cash back bonus which is not as much as cards like the Chase Ink Business Unlimited. However, you only have to spend $500 within three months to earn the bonus, making this a better option for those with limited spending capacity.
Annual fee
Finally, how much will it cost to keep this card each year? While some rewards credit cards don't charge an annual fee, others may cost hundreds of dollars.
The Chase Sapphire Reserve has one of the highest annual fees found on any card. It costs AnnualFees each year plus $75 per authorized user. On the other hand, the Chase Freedom Unlimited® and the Chase Freedom FlexSM don't have any annual fee. In the middle are cards such as the Chase Ink Business Preferred which has a AnnualFees annual fee. (Information related to Freedom Flex has been collected independently by MoneyRates)
Don't automatically dismiss a card simply because it has a high fee, though. The fee must be considered in light of the card's benefits. Those include both the sign-up bonus as well as other perks. In the case of Chase Sapphire Reserve®, the annual fee provides the opportunity to earn a bonus worth as much as $900 as well as other benefits including a $300 annual travel credit and airport lounge access. That means frequent travelers may find the benefits of this card can far outweigh the fee.
Rewards and Cash Back Cards – Other Factors to Consider
Beyond looking at the bonus itself, you need to make sure a card as a whole is a good fit for your spending habits and lifestyle. With so many excellent options out there, you don't want to spend your time and money on a card that won't provide lasting long-term value. To make sure you're getting the best card possible, consider the following:
Type of cardSome cards offer specialized rewards for travel, hotels, gas or other specific purchases. Others earn flat cash back rewards on all purchases.Look for a card that matches your normal spending patterns. For instance, there is no reason to get a travel rewards credit card if you rarely make travel purchases.
Rewards rateIf you're considering a card with tiered rewards, be sure the highest level tiers match your monthly spending.
Redemption optionsOnce you have earned cash back, points or miles, how can you use them? Do points expire and can they be transferred to other loyalty programs? Can cash back be redeemed in any amount? Make sure the redemption options for a card will be convenient for you.
Card perksDon't overlook a card's other perks such as no foreign transaction fees. What's more, some cards offer tremendous value through added benefits, as we've seen above with the Chase Sapphire Reserve. Depending on the card, you could get free trip interruption and rental car insurance, free access to services such as ShopRunner and DoorDash and complimentary elite status in hotel and airline rewards programs.
Bonus restrictionsBefore applying, double check to confirm you are eligible to receive a bonus offer. Some credit card offers may not be available to people who had the same or a similar card in the past.
Credit score requirementsSome cards require applicants to have very good or excellent credit scores. Since inquiries on your credit report can negatively impact your score, it may be best to limit your applications only to those cards that are likely to approve your request.
Best Credit Card for Rewards Rate
There are basically two kinds of rewards credit cards available to consumers: cash-back rewards cards and travel rewards cards. The best rewards card for you is the one that aligns with your reasons for carrying a rewards card.
Beyond that, you'll want to choose a rewards card based on the annual fee and other perks that may be offered. Other perks could include double or triple points for transactions you do the most, waived fees for certain transactions such as using foreign ATMs, and more. Even if a card is offering a sign-up bonus, make sure you'll be able to use your rewards before you sign up.
Best Credit Card for No Annual Fee
The best credit cards for no annual fee will depend on what you'll be using your card for. Some credit cards with great rewards will waive your annual fee for the first year, which will give you a chance to decide if it's the right card for you.
You may decide after using the card for a year that the annual fee is worth it. If not, you may be able to negotiate more time for no annual fee.
Best Credit Card for Spending Requirements
Are credit card sign-up bonuses worth it? There is no denying they are a valuable perk for credit card users. However, be smart about which bonuses you pursue. You likely only have so much money to spend each month, so focus on earning the bonuses that provide the most value to you personally.
Explore your options and have a plan for how you will maximize a card's benefits before you apply. Remember, the best credit card offers are the ones that you can easily earn and redeem. Then, when your card arrives, use it wisely and reap the rewards.
/credit-card/are-sign-up-bonuses-worth-it.htm