Credit Card for Medical Bills
MoneyRates has partnered with CardRatings for our coverage of credit card products. MoneyRates and CardRatings may receive a commission from card issuers. Opinions, reviews, analyses & recommendations are the author's alone, and have not been reviewed, endorsed or approved by any of these entities.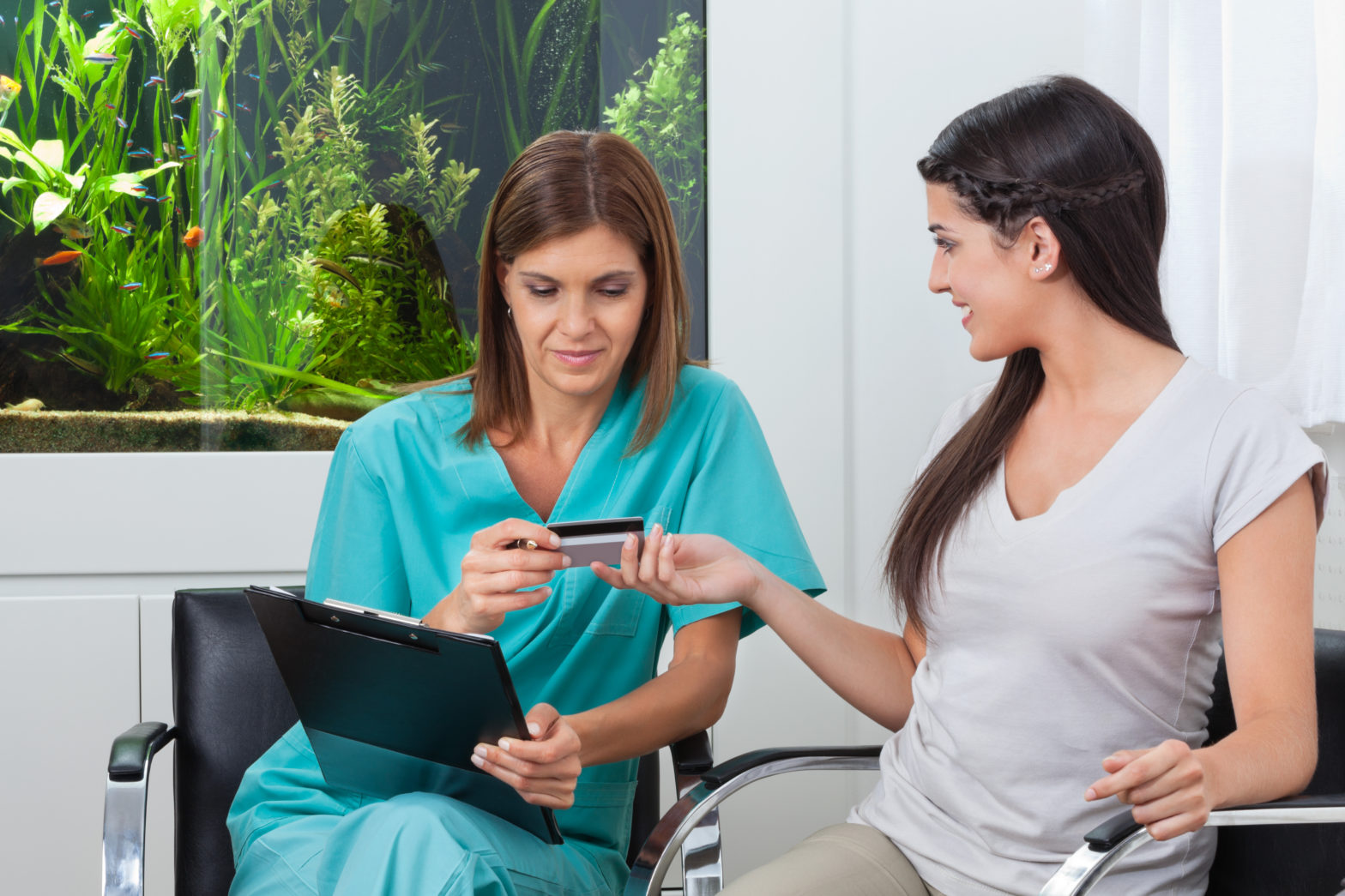 If you suddenly fall sick, paying medical costs can quickly become a problem, and you may need to use every financial tool at your disposal.
When decision timelines are shorter, it's especially helpful to know your options so you can put a plan in place.
Here are some circumstances in which it can be smart to put a medical bill on a credit card.
Paying Medical Bills vs. Borrowing – A Big Difference
Using a credit card to pay for all products and services is often your smartest move.
Credit cards come with statutory and practical protections that make them the safest way to pay – arguably, better than debit cards, electronic transfers, checks or cash. And, of course, if your plastic comes with rewards, you could earn miles, points or cash back too.
But using them to pay is one thing; using them to borrow is quite another.
Most credit cards come with very high interest rates compared to other forms of borrowing. In June 2020, US News and World Report found that the average rewards card came with an annual percentage rate (APR) of between 15.43% and 22.99%.
Carrying forward medical credit card debt
You'd need to have severely damaged credit not to easily find a cheaper way to borrow than with a credit card in many situations.
Of course, if the amount's small and you can pay it down over a few months, you can probably carry the card balance forward. That US News report reckoned that, on average, a $1,000 balance paid down over six months would cost you $47 in credit card interest. That's probably not going to break the bank.
But typically, the smartest move when you're faced with more significant, unplanned medical debts, is to pay using your plastic and then zero your balance in one go when it falls due.
In an ideal world, nobody would ever carry forward credit card debt – unless the interest rate was zero.
Best Credit Card to Pay Bills – Balance Transfer Credit Card
Assuming your credit score's good or great, you could apply for a balance transfer credit card. These come with an introductory promotional period during which you pay 0% APR on your balance.
And, at the time of writing, at least the one card issuer below was offering that zero rate for 18 months. Check the Best Balance Transfer Credit Cards page for current deals.
Managing medical bills and credit
You don't need to be a personal finance guru to work out that any loan that comes with a 0% APR is better than one that charges an interest rate. And these cards can be an undeniably good way to pay medical bills.
Just follow these five golden rules:
Make your own payment plan that will see you pay down your balance when or before the promotional period ends
Don't let your balance exceed 30% of your credit limit. (Do that and your credit score's likely to take a hit)
Don't quickly apply for multiple cards. (Again, that's going to negatively affect your credit score)
Pick a card – Some balance transfer cards don't give you a 0% APR on purchases. If yours is one of those, pay using a different card and then transfer the balance
Act quickly – Many balance transfer credit cards have a window (maybe three months) during which you can make transfers. Get yours done before that closes
When borrowing on a credit card is good
Those rules may blunt the appeal of balance transfer credit cards, but they don't eliminate them. If you can borrow even part of your medical debt at 0% APR, that has to be a good thing. And you can still pay an affordable rate on the rest.
The CardName discontinued is such an option that also has one of the longest payback periods available at an introductory 0% APR on balance transfers for 18 months (then, RegAPR).
CardName
Personal Loans – A Better Form of Borrowing for Medical Debts
Perhaps the most obvious way forward if you're faced with troublesome medical debts is to apply for a personal loan.
Still pay by card (and pocket your rewards), but use the proceeds of your loan to eliminate your balance at the end of the first billing cycle.
Why personal loans work for medical debts
Getting a personal loan to pay for medical expenses shouldn't be an issue because one of the most common characteristics of personal loans is that you get your money very quickly. Some lenders aim to have your funds in your account on the same or next business day that your application's approved. But even the slowest should allow you to zero your balance with weeks to spare before your card's due date.
Other characteristics of personal loans include:
Economy
Personal loans typically have much lower interest rates than credit cards. How low yours would be largely depends on your credit score and report. But many charge half the credit card rate or better and save money.
Affordability
You can pay back quickly or spread your loan over a longer period, depending on how much you can comfortably afford in monthly payments.
Predictability
You borrow over a fixed term, so you know how much you have to pay back each month and when you'll be free of your medical debts.
Personal loans almost always offer a better alternative to carrying credit card debt – but they're not the only solution.
Tapping Home Equity for Big Medical Debts
If your medical debts are huge, and you're a homeowner, you could explore using some of your home's equity (the amount by which that home's market value exceeds your mortgage balance) to perhaps get an even lower interest rate.
Home equity loans and home equity lines of credit (HELOCs) are often used when significant sums are required. Their interest rates are often the lowest you can get. But be aware of some drawbacks:
You are putting your home at risk if you fail to keep up payments.
These loans cost a lot to set up, which makes them uneconomic if you're only borrowing a few thousand.
They're only available to homeowners with significant equity.
HELOCs in particular pose threats to those who aren't good money managers. (Check out what happens when your "draw period" ends and your "repayment period" starts.)
So be sure to research the pros and cons of home equity products before committing to one.
Alternative Forms of Borrowing
Many hospitals extend their own credit to patients. This isn't wholly altruistic, however. They know that many patients can't immediately pay big medical debts and that their best hope of getting their money is to negotiate an affordable plan.
So ask for a payment plan and study its details. If it's the least costly form of borrowing available to you and it suits your needs, go with it.
And don't forget family, friends or even your employer as alternative forms of finance. Yes, it might feel humiliating to ask. But they may well charge you a low or zero interest rate.
Finally, if you're in extreme financial pain, don't rule out filing for bankruptcy. Of course, that's the last resort. But it may be less stressful than the alternatives. And that can be important when you're sick.
Know What You Owe – And Quibble
You want your doctor to be a better physician or surgeon than accountant. But you might be surprised by how incredibly poor some medical billing is. Duplicate charges and even duplicate bills are common, and clerical errors happen all the time.
So crawl over every line item and don't be shy about asking questions. You're being asked for a lot of money and have every right to understand what it's for.
Assuming you have health insurance, always ask if there's a way of re-coding the bill so that your insurance company picks up more of the tab. There often is. But sometimes it never occurs to hospitals or doctors to construct their bills in the most patient-friendly ways.
Make this sort of scrutiny routine whenever you're paying medical bills. If you save money at this point, you will have less debt to worry about later.
Better Debt than Risking Your Life
Medical care costs grew by 5.9% over the 12 months ending May 2020, according to the Bureau of Labor Statistics. Getting the care we need continues to grow more expensive in real terms.
So it's no surprise that more of us are skipping "doctor visits, medications, vaccinations, annual exams, screenings, vision checks and routine blood work," in the words of a March 2020 CNBC report. It quoted a survey that found that 22% of Americans had over the previous year avoided such things "because of the expense."
It's up to each of us to determine our own priorities. And it's certainly true that the stress that comes with unmanageable medical debt can be bad for one's health.
But please don't risk your life or continuing wellness over fear of debt.