Will My Credit Card Rate Drop After The Fed Rate Cuts?
MoneyRates has partnered with CardRatings for our coverage of credit card products. MoneyRates and CardRatings may receive a commission from card issuers. Opinions, reviews, analyses & recommendations are the author's alone, and have not been reviewed, endorsed or approved by any of these entities.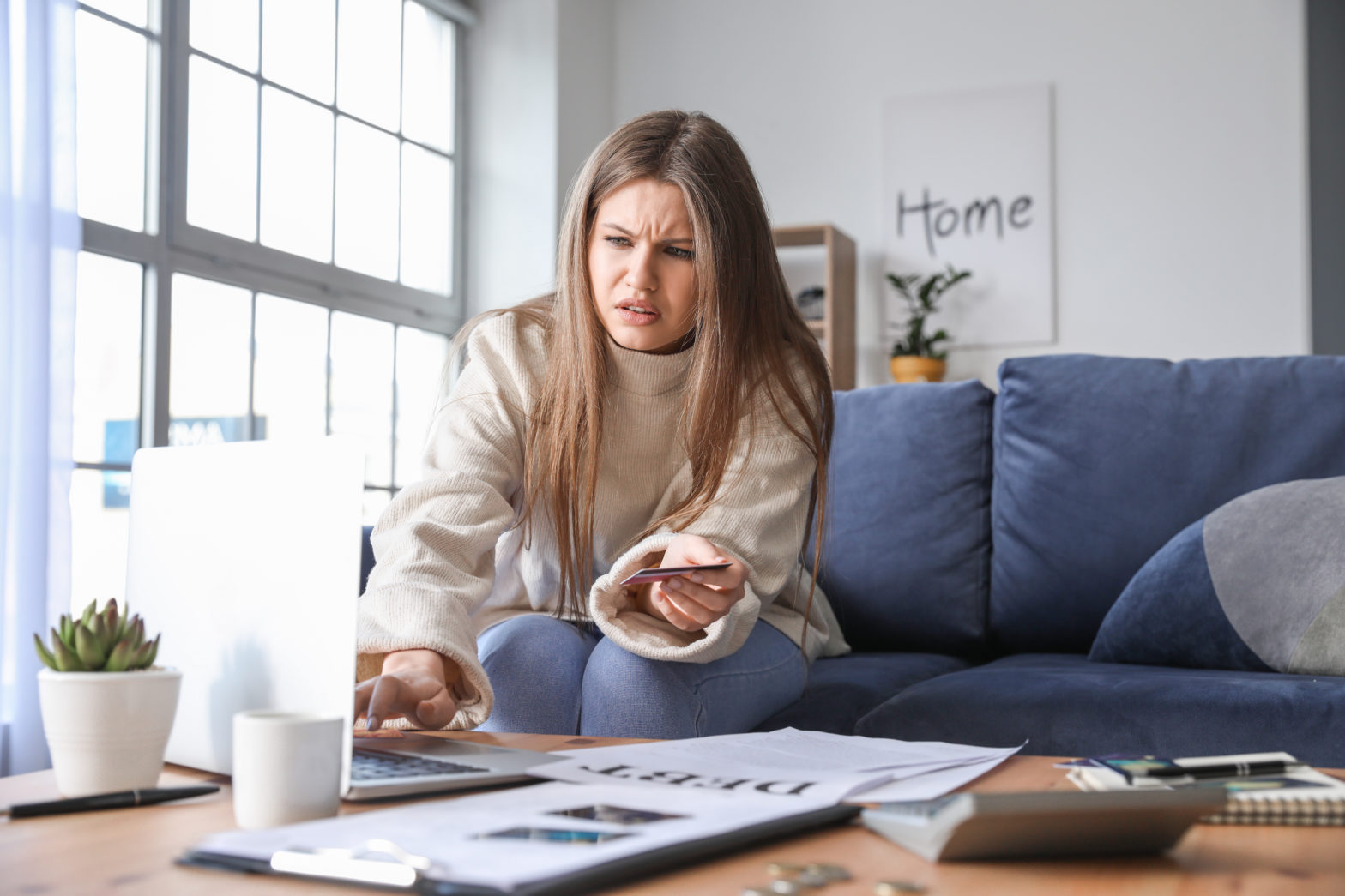 If you've had a financial setback due to the coronavirus outbreak, you might get help from an unlikely source.
Credit card companies are offering help in the form of everything from customer advice to possible flexibility on the size and timing of minimum payments.
One thing you shouldn't necessarily expect is a break on your credit card rate.
>> Best Low Interest Credit Cards
Why Credit Card Rates Might Not Drop Any Lower
Even though the Federal Reserve lowered its federal funds rate down to 0%, that doesn't mean your credit card company will necessarily follow suit.
What happens to credit card rates will vary from one credit card issuer to another.
In fact, two customers with the same credit card company could actually see their rates go in opposite directions.
Here's why:
Credit card rates aren't directly tied to fed rates
Credit card issuers may seek a bigger cushion in a credit crisis
Credit limits may also tighten
Credit card rates aren't directly tied to fed rates
Though the federal funds rate is very influential, it does not directly control credit card rates.
Many credit card rates are based on the prime lending rate, which is an aggregate of the rate big banks charge to their best customers.
Even so, credit card customers don't get that prime rate. Credit card rates are likely to be the prime rate plus a premium.
For example, a credit card issuer might base its rate on the prime rate plus a 12% premium. So if the prime rate is 4%, that credit card would have a rate of 12% plus 4%, or 16%.
What if the prime rate drops?
If the prime rate dropped to 3%, the rate on that card would then be the premium of 12% plus the 3% prime rate, or 15%.
But that seems to suggest that if the prime rate drops, credit card rates should automatically drop as well. That would be good news for people with credit card debt, since the prime rate has dropped sharply in response to the coronavirus outbreak.
However, credit card companies can change the size of the premium they charge. As noted below, there is reason to expect they might do so under current conditions.
Credit card issuers may seek a bigger cushion in a credit crisis
In large part, the premium credit card issuers charge over the prime rate is to protect themselves against customers who are late with their payments or might completely default on their credit card balance.
Given the current economic uncertainty, some credit card issuers might become extra cautious by increasing the premium they build into their interest rates.
For this reason, not all credit card rates will fall in lockstep with the fed funds rate set by the central bank or the prime rate.
Credit limits may also tighten
When credit card companies are worried about credit conditions, they may do more than just keep rates high. They may also tighten credit limits.
This could be tough on people who are relying on credit to replace lost income due to the coronavirus outbreak. Keep an eye on your credit limits, and try to use as little of them as possible until absolutely necessary.
Is There Any Way to Lower My Credit Card Rate?
It may be tough to maintain perfect payment habits in a financial crisis, but it's important to make an effort. Here are some things you can do to help keep your credit card rate from going up – and even drop the interest you're being charged on your credit card balance.
Protect your credit score
If you anticipate trouble making your normal monthly payments, contact your creditors to see if you can work out a different payment schedule. Creditors recognize what's going on in the economy and most would rather be a little flexible than face massive defaults.
Making every effort to take care of and even improve your credit score should increase your chances of seeing your credit card rates drop. On the other hand, if your credit score worsens, you could see those rates go in the opposite direction.
Make long-term credit-card borrowing a last resort
The risk that your credit card rate could rise in this crisis is a reminder that carrying regular balances on your credit cards is a very expensive way to borrow.
According to the most recent information from the Federal Reserve, the average interest rate charged on credit card balances was 16.88%. That is 6.67% higher than the average rate charged on personal loans and 11.51% higher than the average rate charged on five-year car loans.
In other words, credit cards are great for short-term convenience, but too expensive for long-term borrowing.
>> See personal loan rates
Shop for a better credit card rate
Rather than wait and see whether your credit card rate automatically drops after the fed rate cut, you can take matters into your own hands by actively shopping for a better rate.
There is no shortage of credit card offers out there, and the range of interest rates is wide. That wide range of rates is an opportunity. It means there is a chance you could find a card with a significantly lower rate than your current one.
Just be sure when comparing rates to take into account your credit score. Credit card offers usually show a range of rates, with the rate you get depending on your credit score. The better your score, the closer you'll be to the cheaper end of the interest-rate range.
Balance Transfer Deals Might Offer the Biggest Rate Drop
In your search for a card with a cheaper ongoing interest rate, you might come across a balance transfer card offering a 0% interest rate for a limited period of time. This represents an opportunity.
A balance transfer card can substantially lower your credit card rate, no matter what rates in general are doing.
These balance transfer deals generally work best if you can pay off your debt during the 0% interest period.
Those 0% interest periods typically range from 12 to 18 months. That could give you just the time you need to ride out the current economic crisis without continually racking up interest charges. Just be aware that there may be a one-time charge for transferring a balance.
>> Compare balance transfer card offers and reviews
If you have any concerns about your credit card rate, credit limit or ability to make your next monthly payment you should contact your credit card issuer directly. Under the circumstances, they may be inclined to work with you as long as you don't simply ignore the problem.
If you don't like the response of your credit card company or the terms they offer, remember that there are still plenty of alternatives on the market. Your best answer might be to shop for a better credit card solution.