Best Gas Credit Cards for September 2023
MoneyRates has partnered with CardRatings for our coverage of credit card products. MoneyRates and CardRatings may receive a commission from card issuers. Opinions, reviews, analyses & recommendations are the author's alone, and have not been reviewed, endorsed or approved by any of these entities.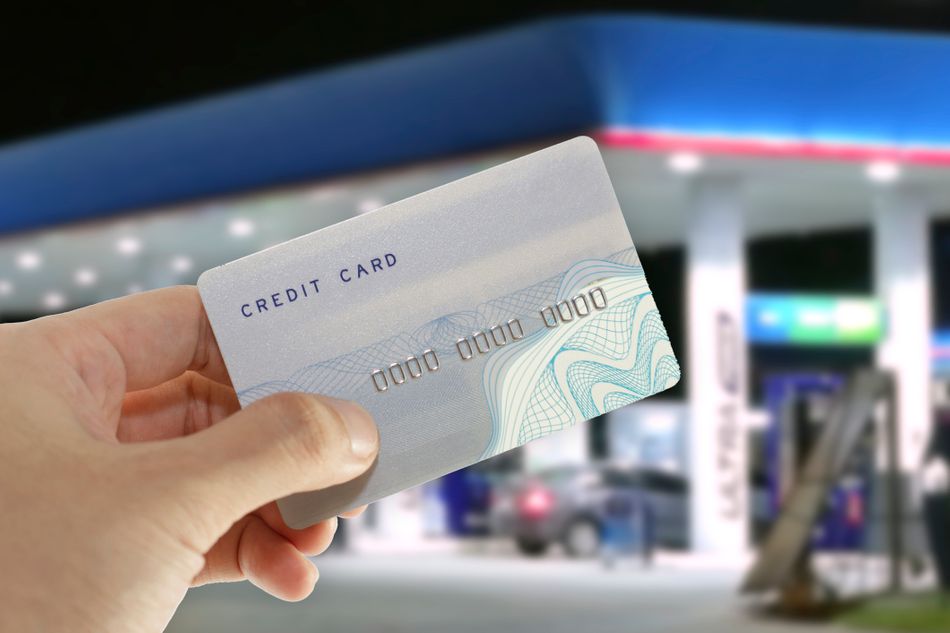 If you're looking for the best gas credit cards, you've come to the right place.  MoneyRates.com has assembled gas rewards credit cards here.
You've got to pay for gas no matter what the cost per gallon is these days. Gas credit card cash back rewards will take the sting out of this everyday expense. With the money you'll get back on the best gas credit cards, every time you refill your tank you'll also be refilling your wallet. Select from leading gas credit cards here.
If you do a lot of traveling by car, you might appreciate the credit cards that offer rewards for the many dollars you spend at the gas pump. As credit card companies recognize the convenience of paying at the pump, as well as the fact that many travelers in a tough economy choose to drive instead of fly, some top credit cards are offering gas rewards of 3 percent or more.
Finding the Best Cash-Back Gas Credit Card
There are numerous reward credit cards that offer cash back on gas purchases, but when it comes to the actual reward balance at the end of the month, your mileage can vary depending on the card. Here are seven things to review before you make a decision on a fuel rewards credit card:
Interest rate. A high-interest rate can trump the rewards you might get back from that gas purchase. The lower the interest rate, the more money you will save. Not sure which card is best? Subtract the rebate rate from the interest rate to get a better idea of which card offers the best value.
Minimums required. Some gas cards offer great rewards, but you have to meet a certain spending threshold each month in order to qualify. If your spending falls short, you don't get the rewards.
Brand limitations. Gas reward cards are sometimes affiliated with a certain gas station or brand of gasoline. Consider the prices in your area carefully before applying for a card that requires you to visit a certain station. If the prices at that station are always a bit more expensive than another station down the road, your gas reward savings might only mean you break even–or at worst, you can lose money by going with the more expensive brand.
Other rewards. A good rewards card can offer more than just cash back on gas. Does it offer a percentage back on other purchases as well, such as groceries or clothing? The best gas credit cards often have other advantages that can help you rack up the rebates.
Annual fees. Unfortunately, reward cards often come with strings attached. In many cases, that might be a high annual fee. However, some of the best gas rewards credit cards come with no annual fee; it pays to take your time and seek them out.
Redemption protocol. What do you have to do to get the rewards? Sometimes credit card companies make it easy and deposit rewards into your account as soon as you accumulate the minimum amount. But others require you to call customer service, go to an online account, or otherwise jump through hoops to get the money you have earned.
Other special offers. Many of the best gas rewards cards offer more than just rebates on fuel. Look for no-fee balance transfers, a good introductory APR, and other perks that can sweeten the deal.
Choosing the best gas rewards credit cards
A gas rewards credit card can be a great choice if you fill up your tank frequently. And for those who commute long distances to work, run lengthy errands or take road trips, the gas rewards card is a nice way to recoup some of the money spent on those trips. However, if you stick closer to home and burn less fuel, your rewards card might not deliver the lofty savings you were expecting.
As with all credit cards, always remember to read the fine print. Annual fees, late payments, balance transfer fees, and high-interest rates can negate the savings you might see from a gas rebate. Take the time to compare rates, fees, and perks from gas reward cards, then narrow it down to a few that seem most promising. Since applying for credit can affect your credit rating, make sure you apply only for the cards that best fit your needs.
Frequently Asked Questions
Are there gas cards for bad credit?
As with most credit cards, good to excellent credit is usually needed to qualify for a gas credit card. If you have fair credit verging on good credit, you may be able to qualify for a gas card from a particular gas company that can only be used for purchases made at one of its stores. A fair credit score ranges from 580 to 669, so if your credit was in the high 650s to 669, you may qualify depending on how long ago your last credit problem was. Gas cards for bad credit are hard to come by unless you have a co-applicant with good credit.
If you're looking to get a card to use to pay for gas because of the convenience of paying at the pump, consider getting a prepaid debit card. You can use these wherever Visa, Mastercard, or American Express is accepted. Some gas stations put a temporary hold of $20-$40 on debit cards, so if you go this route, make sure you have a cushion in your account.
There are also secured credit cards for consumers with bad credit. You can use these at gas stations just like any other credit or debit card.
Can you use a gas card to build credit?
If you've got fair to good credit and are issued a gas card, it's an excellent opportunity for you to charge your gas on it, pay your bill in full every month, and start to build credit. If you're new to credit cards, you may be able to get a gas card fairly easily and can also use it to build good credit. Secured credit cards can be used at gas stations and help you to build your credit.