6 Questions to Ask Before Opening A Savings Account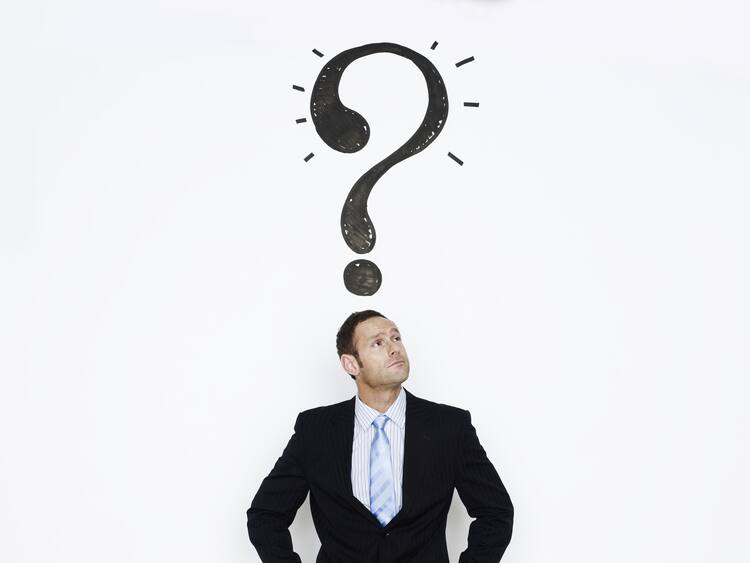 You're ready to open a new savings account — a seemingly insignificant decision — after all, most savings accounts are similar, right? Not quite. Where you take out a savings account is actually a major decision. Yes, interest rates may be comparable, but some banks and credit unions do provide higher than average rates. Have you taken fees into consideration? It's possible to get hit with a fee for making too many withdrawals during a month. Don't just head to your closest bank. Do your research first.
Pam Audette, senior vice president and senior relationship manager at Bank of Birmingham, says that consumers need to prepare for opening a new savings account just like they would before depositing their dollars in higher-risk, higher-reward investment vehicles.
"Whether inquiring in person or over the telephone, one should be prepared with a list of questions and concerns when opening a new savings account," Audette says.
Here are six factors you should consider before opening a new savings account.
1. Interest
Savings accounts today aren't known for paying high interest rates, they are a safe place to build an emergency fund, but it's not really an income generating account. But, with a bit of research, consumers can find savings accounts that pay at least a bit more than others.
Daraius Dubash, co-founder of the MillionMileSecrets.com (and a finance expert) insists that interest rates are still the biggest reason to choose one savings account over another.
"There was a time when you could get 5 percent interest on savings accounts. Those days are over. But some banks, especially online ones, will give you an interest rate incentive if you hit a certain balance in your savings account," Dubash says. "They'll pay you more interest if you are able to hit a certain balance."
You might find higher interest rates depending on how a bank or credit union makes its money. Gabe Krajicek, chief executive officer of BancVue, says that some financial institutions make money, in part, by encouraging their members to use debit cards (which provide fees to these banks) or purchase other products from them. These financial institutions tend to offer higher interest rates with their savings accounts.
Which Banks Have the Best Savings Account Rates?
Finding the bank with the best savings account to meet your needs is as simple as using our search tool. Try it now and find your high-interest savings account.
2. Safety
What happens to the money in your savings account if your bank should fail? Does your bank have the proper insurance?
"It's important to feel secure with your bank," says Debbie Crowder, branch banking executive vice president with Atlanta's SunTrust Bank. "Make sure your bank is insured by the Federal Deposit Insurance Corporation to protect yourself."
Savings accounts backed by the FDIC are insured up to $250,000 per depositor. If your bank goes under, you are guaranteed recovery of the initial $250,000 in your savings account. Any amount higher than $250,000, though, is not insured and could be lost in the case of a bank failure.
Of course, few people will stash more than $250,000 in a savings account. As long as your account is insured by the FDIC, your money will be safe.
3. Fees
Savings accounts shouldn't cost much, if anything, to operate. So why charge fees?
Before opening a savings account, make sure to ask about the fees that the financial institution might charge. Some might levy a fee if you make too many withdrawals from your savings account during the month. Others might charge you if your balance falls below a certain level, or if you don't make enough transactions every month.
"Consumers should ask if there are any fees on their savings accounts at all," Krajicek says. "If there are, you are paying too much. You should never pay any fees at all for a savings account."
4. Technology
It's no secret that more consumers are turning to online banking. Does the bank or credit union you are considering for your new savings account offer mobile banking? Can you access your savings account through the internet? Can you make online deposits into your account? And can you move money from your savings account into checking accounts through an online banking option?
"If you're like most people, you're conducting more and more of your banking on a phone or tablet," says Kevin Foster-Keddie, president and chief executive officer of Washington State Employee Credit Union. "Check out the digital services before you open an account to see if they meet your needs."
5. Convenience
You might prefer doing most of your banking online. But there might come a time when you need to visit your bank in person. You want to make sure that your bank is located in a convenient location, not too far from your home or work.
Check your bank's hours, too. If your bank is only open during your working hours, it will be more challenging should you ever have to visit your financial institution in person.
"Some factors are more personal," says Audette. "Is the bank convenient? Do they make me feel welcome when I come in or call via telephone? Do they appreciate my business?"
6. Lack of Accessibility
This may sound counterintuitive, but the goal of a savings account is to help you build savings. Erin Ellis, financial education at Philadelphia Federal Credit Union, says that sometimes savings accounts can be too accessible. Some savings accounts come with their own ATM cards that allow consumers to withdraw money whenever they'd like. That might not be the right choice for consumers who are too often tempted to overspend, Ellis said.
"Is it too tempting to have that money too accessible?" Ellis says. "For some people, it's not necessarily a positive to have the money inside a savings account be too accessible."