Bank Fees Survey – Checking Accounts Still Cost $159 Annually for Americans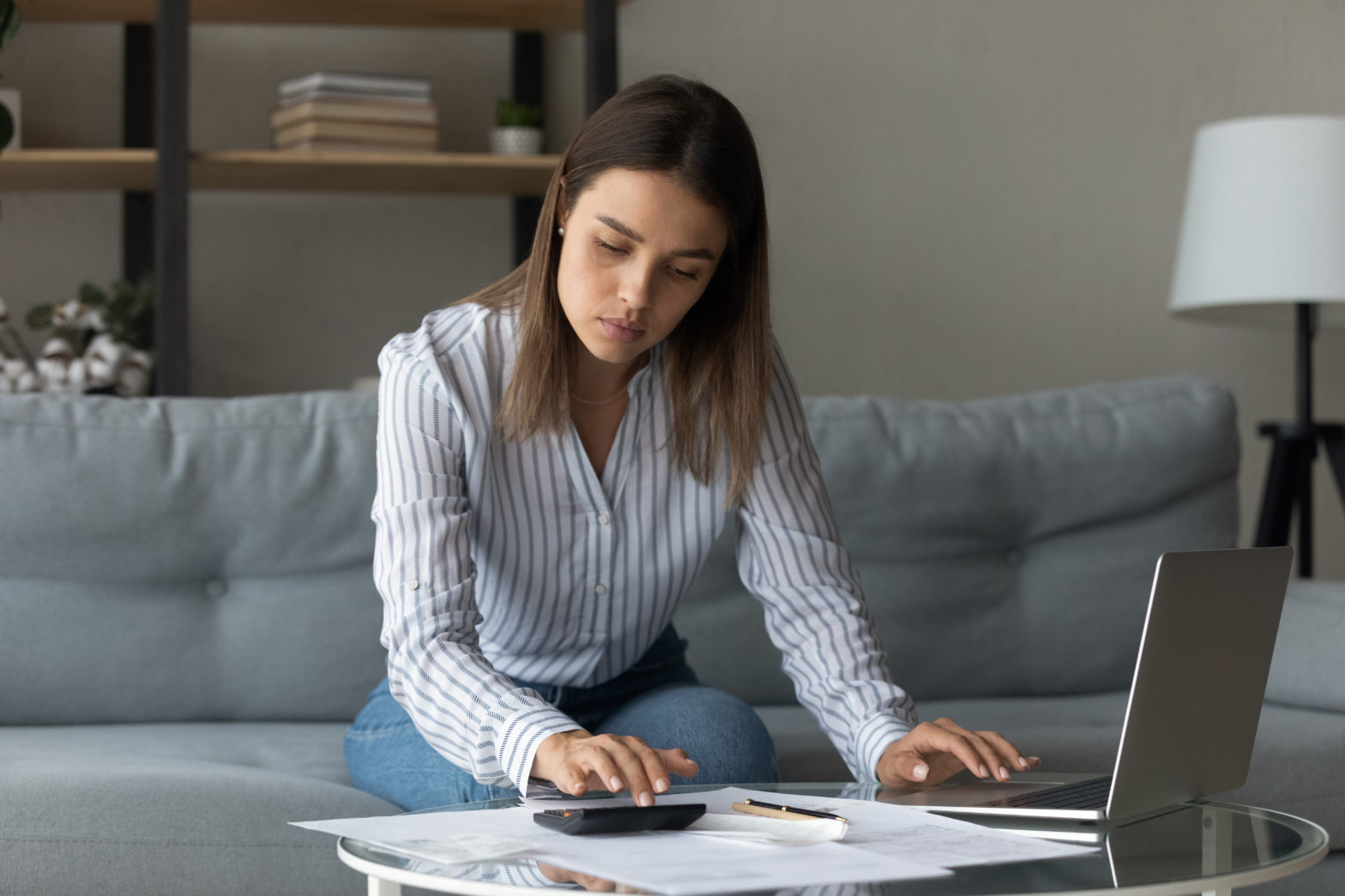 The banking industry has given consumers a rare break over the past six months with lower checking account fees. The semi-annual MoneyRates Bank Fees Survey found average maintenance fees, overdraft fees and ATM fees all declined since the last survey. Some of the best checking accounts do not charge maintenance fees. Unless you change your banking habits, you may not be able to take advantage of these lower fees. A closer look shows that customers typically must bank online to benefit from these fee reductions.
Average checking fees decline against trend
Recent years have generally been marked by rising bank fees, but the six months since the last Bank Fees Survey appear to have been an exception. Checking accounts have a variety of ways of charging customers, and the new survey found that a number of the most common charges have been reduced.
Monthly maintenance fees drop to $13.25
Perhaps the most important form of checking account fee is the monthly maintenance charge. This type of fee is assessed month-in and month-out regardless of your account activity, so in many cases it represents the primary cost involved in having a checking account. The latest survey found that the average monthly maintenance fee had dropped by four cents to $13.25.
Overdraft fees decrease 16 cents
Overdraft fees have been an area of controversy because of their size and their frequency of occurrence for some customers. While overdraft fees remain a substantial expense for consumers with sloppy banking habits, they have at least eased slightly of late. The new survey found that they had dropped by 16 cents, to an average of $32.22.
ATM fees also decline
ATM fees can hit checking account customers in two ways. If you use a machine that is not part of your bank's network, you typically will be charged for the transaction by both your own bank and the bank that owns the machine. However, the average fee banks charge their customers for using another bank's ATM dropped by 13 cents to $1.60 in the latest survey, while the average that banks charge non-customers for using their machines dropped by seven cents to $2.80.
Online accounts vs. traditional bank accounts
Fee reductions are good news for consumers, but depending on how you choose to bank, you may not benefit from the recent drop in average fees. The decline in average checking account fees can be attributed to more banks offering online banking options that charge significantly less than traditional, branch-based banking.
Majority of online accounts offer free checking
Monthly maintenance fees for online checking average $8.14, compared with $13.58 for traditional accounts. Even more significantly, 61 percent of online checking accounts charge no monthly fee at all, compared with just 25 percent of traditional accounts. So, banking online is a big factor in determining whether or not you have to pay a monthly maintenance fee at all.
With the money you save on maintenance fees, you could choose to put these funds toward growing your savings account as an added bonus.
Average balance to waive fee almost $7,400 higher for traditional accounts
Many banks will waive the monthly fee if you maintain a certain balance threshold, but these waivers are much easier to obtain from online accounts than from traditional accounts. On average, it takes a balance of $1,633 to qualify for a fee waiver from an online account, compared to $9,029 from a traditional account.
More online banking options drive down maintenance fee average
The gap between online and traditional account monthly fees is not only wide, but it is becoming larger. In the most recent survey, the average online maintenance fee declined while the average traditional account maintenance fee increased. In fact, the only reason the overall average maintenance fee dropped slightly was that more banks are offering online accounts. As these lower-priced accounts come to represent a growing part of the sample, it puts downward pressure on the overall average maintenance fee.
Online accounts also have a pricing advantage when it comes to overdraft and ATM fees, but nowhere is the difference as great as it is for monthly maintenance fees.
Large banks offer fewer free checking, charge bigger fees
Besides the pricing advantage that online banks typically have, another key factor in the cost of a checking account is the size of the bank. Large banks, defined as those with $15 billion or more in deposits, typically charge more for checking accounts than smaller institutions. This is especially true when it comes to monthly maintenance fees.
Maintenance fees by bank size
The average maintenance fee at a large bank is $14.93, compared to $11.06 at medium-sized banks and $11.09 at small banks. Even more significantly, large banks are the least likely to offer free checking. Just 24 percent of large bank checking accounts charge no monthly maintenance fee. About 28 percent of checking accounts at medium-sized banks offer free checking, but this becomes much more common when you move down in size to small banks. Nearly 41 percent of checking accounts at small banks have no monthly maintenance fee.
Since big banks by definition have the most deposits, this pricing differential is another example of how people need to change their banking habits in order to get a break on the cost of a checking account. As long as the banks with the most deposits are charging the most, it means that a disproportionate amount of customers will be paying higher fees.
Is online banking right for you?
With fewer free checking offered by traditional accounts and more online banking options, consumers may consider moving away from their current financial institution in favor of an online bank. Depending on their banking needs, switching to an online bank could be beneficial in the long run. In addition to more online banks providing free checking accounts, they also offer higher bank rates compared to traditional, branch-based institutions. Consumers will have to determine their individual banking requirements and evaluate their options before making the switch.
Methodology
The MoneyRates.com Bank Fees Survey is based on accounts offered by institutions in the MoneyRates Index of banks. This is a cross-section of the banking industry represented by 100 deposit institutions, including 50 large banks, 25 medium-sized banks and 25 small banks.
From data generated by the survey, an average is calculated for several checking account metrics, including:
Maintenance fees
Overdraft fees
ATM fees
Minimum opening balance requirements
Minimum balance requirements for fee waiver eligibility
In addition to overall averages, individual category averages are created to show differences in fees between online and traditional (branch-based) accounts and among small, medium and large banks.