Best Online Brokers 2017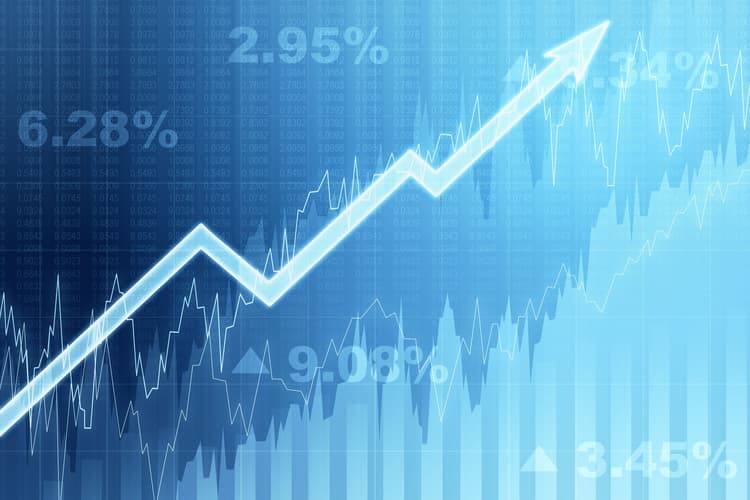 Competition among online brokers is heating up, and you stand to benefit as a consumer – if you choose the right brokerage firm. Commissions have been dropping, but there is more to evaluating the best stock broker than finding the lowest commissions.
In fact, choosing the right online broker might depend on what type of investor you are and how you trade.
Methodology
Besides commissions, there are other factors like account minimums and trading fees to consider. To help you weigh all of these factors, MoneyRates grouped seven measurement criteria into four major categories:
Cost-effectiveness for small investors
Margin interest rates
Regulatory disclosure incidents
Research resources
MoneyRates averaged the rankings of 19 online brokerage firms across all of these categories to choose the best online brokers overall, and then produced separate rankings for each of the above categories. Those separate rankings will highlight the best online brokers that are strongest in specific areas to help guide you in choosing a broker that might best suit your particular needs.
Compare Online Brokerages
The best brokers make it possible to invest in various financial products, including mutual funds, stocks, and bonds. Shop and compare online brokerages to find the lowest fees and opening balances.
Best Online Brokers Overall
Winner: Motif Investing
Motif Investing took the top spot overall, with especially high marks for its clean disclosure record and cost-effectiveness for small investors. Motif is a relatively new firm which offers typical trading and margin services, but with a particular emphasis on guiding investors in assembling investment portfolios based on broad investment themes. For example, if you felt strongly that the price of oil was going to rise, Motif has tools that could help you assemble a portfolio of investments deemed likely to benefit from that trend.
Runners-Up: Optionshouse and Capital One Investing
Following close behind Motif Investing was Optionshouse, which was above-average in all four categories and rated particularly well as a good choice for small investors.
Rounding out the top three was Capital One Investing. Capital One took the top spot in this study last year, and remained near the top based on its cost-effectiveness for small investors and its relatively clean regulatory history.
Those were the all-round leaders, but for perspective on which firms might match up best with your priorities, the following sections focus on the leaders in each of the four specific categories.
Best Online Brokers for Small Investors
There is a price war going on among online brokers, with several of them dropping their commission rates recently. Over the past year, the average commission of brokers in this study has fallen by nearly 20 percent, from $7.52 per trade to $6.05.
Once, commissions were typically charged on a per-share basis, so they automatically adjusted to the size of the trade. Now they are more commonly charged on a flat-rate, per-trade basis. As a result, they represent a larger portion of small trades, making shopping for low commission rates especially important for small investors.
Along with commission rates, MoneyRates looked at minimum account size requirements and maintenance/inactivity fees to judge which brokers are the most cost-effective options for small investors.
Winners: Firstrade, Motif Investing and Optionshouse
The result was a three-way tie among Firstrade, Motif Investing and Optionshouse. All three offer $4.95 commissions for ordinary stock trades, and all have no minimum account requirements or maintenance/inactivity fees.
Best Online Brokers for Margin Investors
Investing on margin means investing with borrowed money. This approach is not for inexperienced or risk-averse investors, because it significantly ramps up the risk/reward characteristics of a portfolio.
One factor that affects the risk and reward of a margin portfolio is the interest rate charged for the money borrowed. This rate becomes a hurdle that your investments have to clear in order to be profitable. If you don't earn a return higher than the interest you are paying, you will lose money overall. So, for investors who plan to make heavy use of margin, finding the lowest margin rate is an important factor in choosing a broker.
Winner: Interactive Brokers
Interactive Brokers is an online firm that clearly wants to attract margin business, because it stands well apart from the crowd by charging a margin rate of just 2.16 percent. This is well below the average rate of 7.52 percent, and clearly lower than its closest competitors.
Runners-Up: Just2Trade and Lightspeed
Just2Trade and Lightspeed were tied at 6.50 percent for margin rate.
Note that the rates charged often depend on the amount of money on margin. This study used the assumption of a $25,000 margin balance for its rate comparisons. When comparing rates for your own purposes, you should focus on rates applicable to the margin balance you are likely to maintain.
Best Online Brokers with Cleanest Disclosure Records
Investors should factor in regulatory events and arbitration rulings when choosing an online broker.
Arbitration is a particularly hot issue with consumer advocacy groups these days. Brokerage agreements commonly require that customers waive their normal legal rights in favor of having disputes settled by an arbitrator. Many people feel that this system stacks the deck against consumers, and if nothing else, if a firm has a history of frequent arbitration cases, it is a sign that they often have disputes with their customers.
Winner: Motif Investing
Besides topping the survey overall, Motif Investing led this category. According to the Financial Industry Regulatory Authority, an independent-non government regulator of U.S. securities firms, Motif has been registered since June of 2010 and in that time has had no regulatory events or arbitration rulings.
Runners-Up: Just2Trade and T. Rowe Price
Along with Motif Investing, also deserving merit in this category were Just2Trade and T. Rowe Price, each of which has had a negligible frequency of disclosure incidents.
Best Online Brokers for Research Resources
Unlike the other categories in this study, evaluating research resources is somewhat subjective. To take in multiple viewpoints, MoneyRates looked at reviews of research capabilities from three different sources: Kiplingers, Top Ten Reviews and TheStreet.com. MoneyRates created a standardized score based on these reviews, and averaged the scores for those online brokers that were reviewed by at least two of these three sources.
While a number of relatively new entrants have made their mark in the online brokerage space through low commissions and technical capabilities, research resources can take some time to develop so it is no surprise that this category was led by three firms that have each been around for well over 30 years or more.
Winner: Merrill Edge
Merrill Edge, the online brokerage arm of Merrill Lynch, earned the best average rating for its research resources. The broker features markets and product centers for stocks, options and more.
Runners-Up: Charles Schwab and Scottrade
The top broker for research resources is followed by Charles Schwab & Company and Scottrade. Charles Schwab offers tools for research like access to breaking market news from Reuters and other major outlets and its proprietary method for rating performance called Schwab Equity Ratings. Scottrade also has the latest stock market news and breaks down performance by sector and industry on its Market Overview page.
Again, from cost to range of services, competition is heating up among online brokers. That's good for consumers, but only if you do some comparison shopping before choosing. The above rankings should give you some hints for where to look, but since brokerage firms are frequently adjusting their offerings in an effort to compete, you should check the latest information before making a decision.