Moneyrates Survey Finds 1 In 3 Expect Coronavirus Crisis to Delay Retirement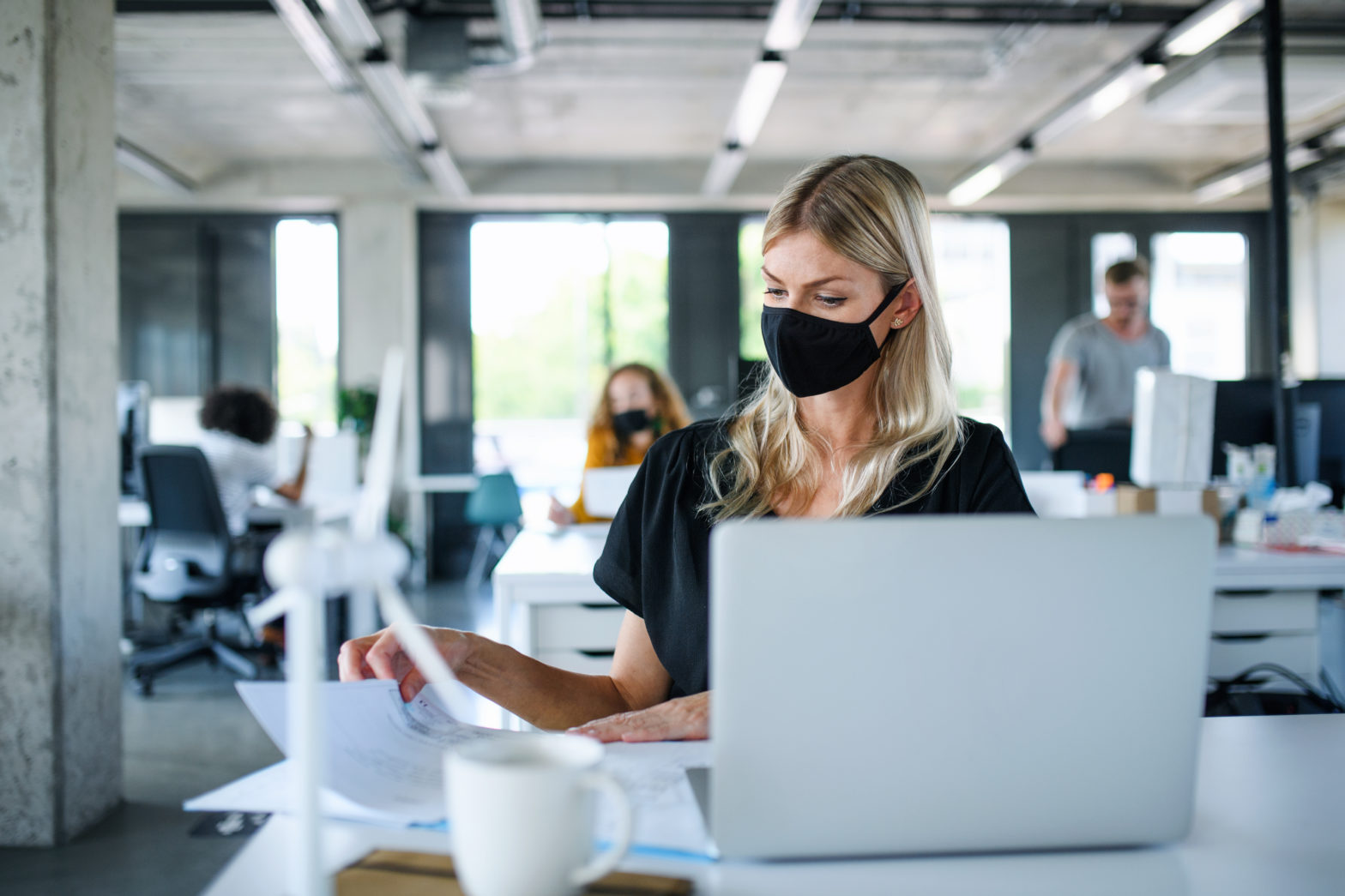 The COVID-19 crisis is disrupting the everyday lives of most Americans.
To assess the economic fallout, MoneyRates surveyed 1,000 people about their retirement plans and how they expected their finances to hold up in light of the pandemic now underway.
The survey results suggest that the impact will be seen in retirement savings years after the virus is brought under control. For Americans within 20 years of retirement, those aged 45 to 64, the results are particularly unnerving.
A subset of the survey looked at 500 individuals in that age group. Their answers reveal that another victim of the coronavirus outbreak could be their retirement dreams. Over a third of them expect the corona crisis will force them to delay retirement.
Key Findings
Responses to the MoneyRates survey reveal that…
36.4% of Americans within 20 years of retirement expect the corona crisis will delay their retirement
37% of Americans aged 45 to 64 don't know what their investments are doing in this environment
Of those who know where their investments stand, 43.8% of people in the 45-to-64-year-old age group reported losses of at least 10%
37.4% of workers aged 45 to 64 have either lost their jobs or at least some of their income
29.4% of those who lost income or jobs expect to dip into retirement savings to make ends meet (or have already done so)
>> Start saving money on your checking account now
The coronavirus is taking its toll on the stock market and job market.
And while the impact is still being measured, these survey results offer interesting insights into how Americans are handling the impact of coronavirus on their retirement savings in particular.
What's starting to become clear is that this crisis is leaving Americans with critical personal finance decisions to make.
This article provides suggestions that can help people minimize the immediate financial effects of the coronavirus outbreak on their finances and recover from the damage done to their retirement savings.
Whose Retirement Savings Are Being Affected?
The MoneyRates survey was conducted less than one month into widespread lockdowns in the United States and zeroes in on those who are within 20 years of retirement. There are over 80 million Americans in that group (people between the ages of 45 and 64), representing roughly one-third of the adult population.
Age Groups:
Adults aged 20 to 44 = 44.33%
Adults aged 45 to 64 = 34.26%
Adults aged 65+= 21.41%
How the Coronavirus Outbreak is Affecting American Incomes
The survey found that 37.4% of Americans within 20 years of reaching retirement age have either lost their jobs or had their income cut due to the COVID crisis.
Lost income makes it tougher for people to save for retirement. Many will also miss out on 401(k) contributions from their employers.
Has the Coronavirus Outbreak Affected Your Job Status?
Do Americans Know Where They Stand?
A bear market on Wall Street is felt on Main Street when retirement investments rapidly lose their value.
The survey found many have already seen significant declines in their investments while others are struggling just to come to grips with the extent of the damage.
When the survey was taken in late March, 25.4% of people within 20 years of retirement age said they had been unable to assess the damage the bear market has done to their retirement savings. Another 11.6% said they were too scared to look at their investments at this time.
Taken together, those two numbers mean that 37% of people within 20 years of retirement age do not have a handle on what their retirement investments are doing. That is a shocking number of people who lack clarity at a time when they face crucial decisions about their finances.
Estimate How the Bear Market Has Affected Your Retirement Savings
How Much Americans Think They've Lost
Unlike the 37% above who were unclear, the remaining 63% responded that they had assessed the impact of the bear market on their retirement investments. Fully 37.4% of them reported losses, and 25.6% said it hadn't affected them at all.
Of those reporting losses, 13.8% said their retirement savings took a hit of at least 20%; another 13.8% saw losses on the order of 10% to 20%. Just 9.8% saw losses less than 10%.
Estimate How the Bear Market Has Affected Your Retirement Savings
Americans Tap Retirement Savings to Make Ends Meet
Besides investment losses and missed contributions, retirement plans are taking another hit as cash-starved Americans dip into those savings to make ends meet.
The survey found that, among people within 20 years of retirement whose incomes have been affected by the coronavirus pandemic, 29.42% have either already tapped into retirement savings to fill the gap or expect they will have to do so.
Will You Tap into Retirement Savings to Make Ends Meet?
The CARES Act and Retirement Savings – What to Know
The Coronavirus Aid, Relief and Economic Security Act (CARES Act) has eased restrictions to accessing retirement savings during the COVID-19 crisis. It waives the normal 10% penalty on taking money out of a retirement plan before you reach retirement age for up to $100,000 in withdrawals.
The coronavirus relief bill also doubled the amount people can borrow from their 401(k) balances.
However, these looser restrictions do not mean tapping into retirement savings is a cost-free source of cash.
Taking money out of retirement savings, either via a withdrawal or a loan, means missing out on potential investment growth until you are able to restore that money.
Also, in future years, trying to put back the money you took out of the plan is likely to diminish the new contributions you are able to make.
Millions Already Expect to Delay Retirement
The survey suggests that Americans recognize the toll the coronavirus is taking on their retirement savings.
This is particularly true of those within 20 years of retirement age. There are over 80 million Americans aged between 45 and 64, representing roughly one-third of the adult population.
36.4% of respondents in this age group said they expect the financial damage done by the pandemic will force them to delay retirement.
That includes nearly 14% of the age group who expect this setback to delay retirement by more than five years.
Will the Coronavirus Outbreak Cause You to Delay Retirement?
Protect Your Retirement Savings: Moves to Make Now
Working longer is not just a hardship for those directly affected. It creates a logjam in the job market, making fewer openings and promotion opportunities available to younger workers.
Given the disruption to careers, extreme lifestyle changes and ever-present health threat, people are naturally focused on coping with the immediate challenges of the coronavirus outbreak. However, given its long-term financial impact, it's important to think beyond the crisis when making decisions about money.
Here are six tips for handling your finances during this crisis:
1. Use CARES Act tax breaks sensibly
Even though restrictions on accessing retirement savings have been eased, go slowly on drawing down your retirement savings. The more money you use now, the more you'll have to make up later. That lost ground gets magnified the longer it takes you to reinvest your retirement money.
2. Be careful how you use credit cards
The easiest thing to turn to when you're short of cash is a credit card, but it might not be the right tool to use. Credit cards are very expensive for long-term borrowing, so try not to use them unless you have a plan for how to pay off the balance within a few months. Otherwise, heavy interest charges can eat into the money you have available to catch up on retirement savings in the future.
3. Don't panic out of stocks
Certainly, the stock market is a scary place these days. However, unless you are within a few years of retirement, you should keep a long-term perspective on investing. Your investment time frame includes not just the years until you retire, but the many years beyond that you are likely to spend in retirement.
4. Keep those 401(k) contributions coming if you can
If you've been fortunate enough to keep your job, try to continue to put money into your retirement plan. Even if your employer has suspended matching contributions because of the crisis, you should do what you can to keep money flowing into the plan. In particular, making contributions during a down market can be a way to take fuller advantage of future growth.
5. Fight against falling interest rates
For conservative investments like savings accounts, interest rates are dropping quickly. Yet there remains a large gap between the top rates and average rates. Switching to one of the best savings accounts is a way you can raise your interest rates even while they are generally falling.
6. Don't give away money to your bank
Money is tight in this crisis, so this is no time to be giving it away carelessly. Most checking accounts charge monthly maintenance fees regardless of how you use the account, but you can avoid this cost. Most online accounts do not charge these fees. Since you are doing more online these days anyway, why not switch to online banking and save yourself some money?
Rebuild Your Retirement Savings: Moves to Make Later
The moves described above are things you can do now, but building your retirement savings back up after they take a hit in this crisis could take years. Here are some moves you can make to do that:
1. Make a fresh start – reset your plan based on the new reality
When the dust settles, re-run all your retirement calculations to see where you stand. The sooner your old assumptions can be adjusted to the new reality, the sooner you can get back on track.
2. Use catch-up contributions
If you are aged 50 or over, you can make larger annual contributions to your 401(k) plan or IRA.
3. HSAs can be an additional source of retirement savings
If you are eligible for a Health Savings Account (HSA), that money can not only be used for near-term medical expenses but it can be accumulated over time to meet future healthcare needs.
4. View emergency funds as part of your retirement plan
As you rebuild your retirement savings, include an emergency fund as part of your savings programs. Having a cushion for unexpected needs can save you from resorting to more expensive options like draining your retirement accounts or running up a credit card balance.
5. An early start is the key to security
The survey found that people who don't think the COVID crisis will delay their retirement were more likely to have started saving in their 20s. The same principle applies to rebuilding your retirement savings after this crisis – the sooner you start, the more secure your future will be.
6. Don't just aim to keep up – aim to get ahead
A retirement calculator can tell you how much you need to save under normal circumstances to meet your goals. This crisis is a reminder that circumstances aren't always normal. So, when times are good, don't just contribute the normal amount to your retirement savings. Try to get ahead during the good times as a cushion against future setbacks.
Need Financial Help During the Pandemic?
The survey showed that even within the first month of widespread lockdowns, COVID-19 was taking a toll on people's livelihoods. If you're one of the millions of Americans experiencing financial hardship, please visit our Financial Survival Guide for the Coronavirus Pandemic.
This is a time when careful decision-making can help you minimize the long-term financial impact of this crisis. The Financial Survival Guide has ten more tips on how to manage your finances now, protect your retirement savings, and then plan how to recover your retirement savings for the future.
Methodology
As part of a wider-ranging survey OP4G conducted in late March and early April 2020 on behalf of MoneyRates, 500 Americans between the ages of 45 to 64 answered questions about the impact the coronavirus was having on their retirement plans. This population is considered especially sensitive to this impact because it is within 20 years of retirement.