The Financial Tool Americans Are Most Thankful For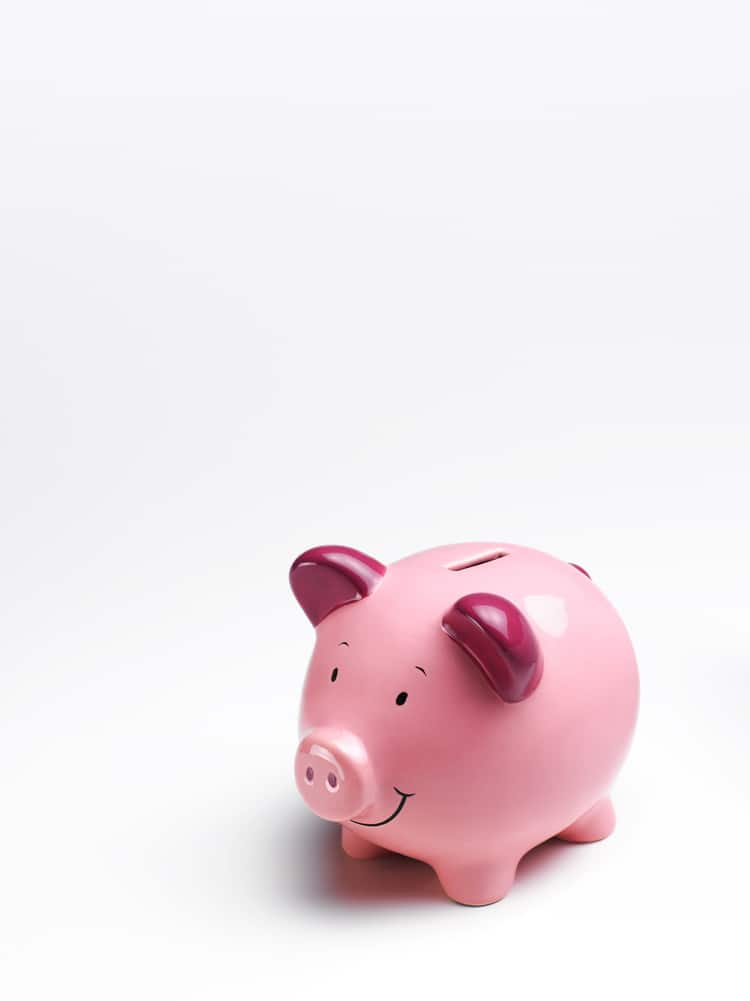 When men and women gather around the table this Thanksgiving, they are likely to be thankful for different things — at least when it comes to their finances.
A new MoneyRates.com poll finds that while there is some common ground in what financial tools American men and women are most thankful for — both sexes say the product they value most is the venerable savings account — there are also noteworthy differences in how thankful they are for other financial items.
The survey also asked which financial goals the respondents hope to achieve by next Thanksgiving, and these results varied significantly between the sexes as well. For example, men are about twice as likely as women to want to buy a house over the next year.
When it comes to financial products, more women say they most appreciate staples like savings accounts and debit cards, while men were more often most thankful for stocks and bonds. Men also indicated they were most thankful for payday loans at a rate roughly three times that of women.
Giving financial thanks
Here are some of the detailed findings from the survey:
Savings accounts trump investments. Plain vanilla savings accounts may be yielding less than 1 percent, but people are still more thankful for them than for stocks and bonds. Poll respondents said they were more thankful for savings accounts than for any other financial product, with nearly 34 percent expressing a preference for these vehicles. In contrast, stocks and bonds combined for a total of just under 23 percent. Savings accounts may offer little income and no real growth potential today, but with FDIC insurance, they do offer something that is in short supply — security.
Debit or credit? Debit. Plastic is plastic? Not in the eyes of consumers. Among those who were thankful for any financial product, nearly 25 percent said they were thankful for their debit cards, compared with less than 17 percent for credit cards. This is a positive sign — accessing your own money is generally cheaper than borrowing someone else's.
Saving more, borrowing less dominate Americans' goals. Speaking of positive signs, the primary financial goals people hope to accomplish between now and next Thanksgiving are to save more and to borrow less. Among people specifying a goal, 37 percent say they hope to save more, and nearly 34 percent say they hope to borrow less. Each of these individual goals beat the combined total for the next three choices, which were (in order of responses): to create a stronger investment portfolio, to buy a new home and to secure a raise in pay.
People are not optimistic about their paychecks. Not only did getting a raise finish last among choices for what people hope to accomplish, but it was cited as a goal by just 4 percent of respondents. While just about everyone would like a raise, when so few hope to actually get one it reflects the pessimism that comes with the meager pay raises the economy has produced in recent years. Total compensation increases in the U.S. have been 2 percent or less for each of the last five calendar years.
Men like investments, women like the basics. How do men and women differ in their attitudes toward financial products? Women have more modest tastes. A larger percentage of women than men said they are most thankful for savings accounts and for debit cards, by margins of about 5 percentage points in each category. In contrast, more men — about 12 percentage points more — said they were most thankful for stocks and bonds.
Payday loans are more likely to attract men. That greater affinity for investments does not necessarily mean men are more financially sophisticated. Men were about three times more likely to say they were most thankful for payday loans — a notoriously overpriced method of accessing cash. Perhaps what everyone should be thankful for is that the percentage favoring payday loans was very low overall, at a little more than 2 percent.
Men are twice as likely to have their eyes on a new house. Heads up, real estate agents: Of respondents who cited a financial goal for the next year, 13 percent of men said they wanted to by a new home, compared with less than 7 percent of women. Combined, 10 percent of respondents said they wanted to buy a home in the next year, which, if they follow through, would be good news for the real estate business.
Despite the differences in what men and women value financially, each gender is at least consistent between what it is thankful for and what it hopes to achieve over the next year. Women appear more focused on the basics, being more likely to favor savings accounts and also more intent on improving their savings. Men seem to place a higher value on investments, and look forward to building those investments or investing in a house over the next year.
In either case, building savings and ramping up investments are worthwhile financial goals. Here's hoping men and women both are successful enough at them to be thankful for their accomplishments this time next year.
Methodology
On behalf of MoneyRates.com, Op4G polled 2,000 U.S. adults in June, with an even split between men and women, to compile the responses for this survey.
More from MoneyRates.com:
Best savings accounts of 2014
IRA CDs: Low-risk retirement vehicles
Best states to make a living