BlockFi Cryptocurrency Review 2023: Features, Pros, and Cons
Our articles, research studies, tools, and reviews maintain strict
editorial integrity;
however, we may be compensated when you click on or are approved for offers from our partners.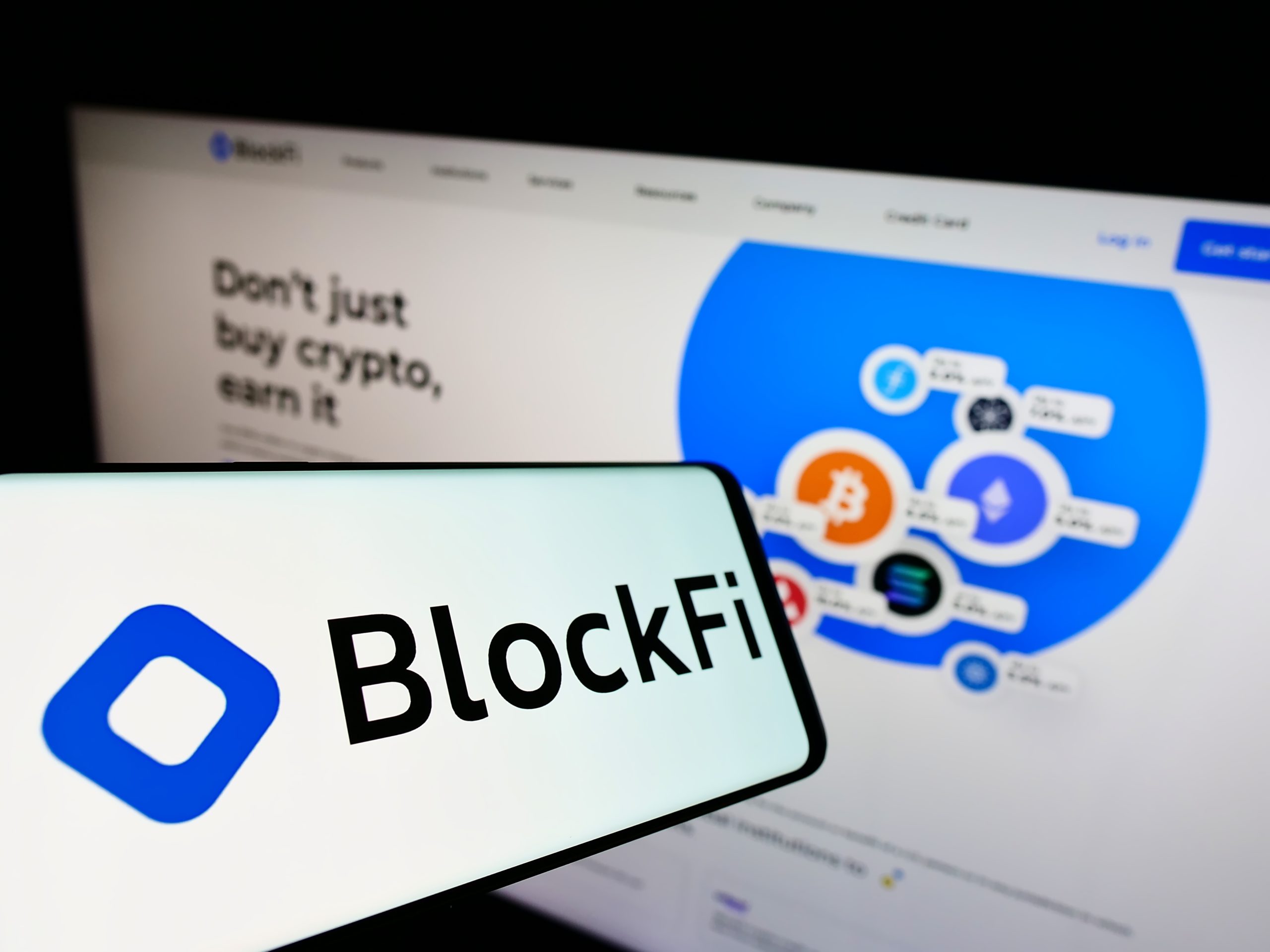 Cryptocurrency has become a popular investment alternative to traditional stocks and bonds. BlockFi is a crypto trading platform that's expanded beyond digital currency to include other financial products, including interest accounts, loans, and credit cards.
If you're interested in cryptocurrency trading, this BlockFi review takes a closer look at what the platform offers.
Who Is BlockFi For?
BlockFi is a cryptocurrency exchange and wallet. Over 1 million individuals and businesses worldwide use the platform to trade and store crypto. In terms of who BlockFi is right for, you might consider this platform and its products if you:
Have a basic understanding of cryptocurrency trading and how it works.
Are interested in trading cryptocurrency and earning a high interest rate on deposits.
Want to apply for a crypto-backed loan or a crypto rewards credit card.
Are comfortable keeping money in a deposit account that isn't FDIC-insured or SIPC-insured.
Have a higher tolerance for risk and volatility.
BlockFi makes it possible to earn a high interest rate on deposits and pay a low interest rate on loans. But these rates can change quickly based on market conditions.
If you're looking for a low fixed-rate loan to consolidate debt, pay off medical bills or just get ahead financially, you may want to consider a personal loan from a bank or an online lender instead.
On the other hand, BlockFi could be a great option for trading cryptocurrency. There are no minimum deposit requirements and no monthly fees to trade.
There are also no commission fees when you buy or sell crypto and trades are instant.
Top Features of BlockFi
Every cryptocurrency platform is different when it comes to the types of digital currencies you can trade, fees, and account benefits or features. In terms of what makes BlockFi a standout, the best features include:
High APY for deposits
When you open a BlockFi interest account, you can earn an APY on your crypto holdings that is well above the national average APY offered by banks or credit unions. BlockFi even outpaces the best high yield savings accounts for interest earned.
Crypto rewards credit card
BlockFi is one of a handful of companies to offer a credit card that rewards you with cryptocurrency when you spend. With the BlockFi Rewards Visa Signature Credit Card, you can earn unlimited 1.5% back in crypto rewards on purchases.
Borrow against your crypto
Your cryptocurrency holdings with BlockFi can be used as collateral to secure a low-rate loan. The minimum loan is $10,000 and you can get funding the same day you're approved, with no prepayment penalty if you pay the loan off early.
Convenient trading
It's easy to buy and sell bitcoin, ethereum, litecoin, and other cryptocurrencies through the BlockFi platform. Immediate trade execution means you can start earning interest on new crypto holdings in your interest account right away.
Automatic trades
BlockFi allows you to schedule automatic trades so you can build your cryptocurrency portfolio on autopilot. This can make it easier to invest without having to be hands-on.
Compare BlockFi to Other Crypto Platforms
BlockFi isn't the only place to trade crypto online. If you're looking for some other possibilities, here are two other companies you may want to compare.
Robinhood Crypto
Robinhood Crypto charges zero fees to trade cryptocurrencies and you can start trading with as little as $1. At this time, Robinhood doesn't offer crypto loans or crypto credit cards so you might consider this platform if you're strictly interested in trading bitcoin, ethereum, dogecoin, or other digital currencies.
Coinbase
Coinbase is one of the biggest cryptocurrency exchanges, with more than 73 million users. You can use the platform to set up a self-hosted crypto wallet, earn crypto rewards when you spend, or borrow using bitcoin as collateral for a loan. Compared to BlockFi, however, Coinbase charges a higher APR for loans.
Not sure about crypto? Compare investment platforms to help you decide which is right for you.
Pros and Cons of BlockFi
Before venturing into the world of cryptocurrency with any platform, it's important to consider the advantages and potential disadvantages. Here's how the pros and cons of BlockFi measure up.
How to Get Started
You can sign up for a BlockFi account online. You'll need to provide your name and email address and create a password. You'll also need to certify that you're at least 18 years old.
After verifying your email you'll need to give BlockFi some additional information, including your:
Address
Social Security number
Source of income
Birthdate
You also have to upload a valid photo ID along with a selfie. This is all used to verify your identity. Once this step is complete you can fund your account and start trading.
Accounts can be funded by linking an external bank account or another crypto wallet and scheduling a transfer.
Rating the Features
BlockFi has some attractive features, though there are some potential drawbacks to consider as well. When comparing any crypto wallet or exchange, it's important to look at how the features and benefits align with what you need.
User Experience
Signing up for BlockFi isn't the same as opening a bank account online or applying for a credit card. There are a few additional steps needed to verify your identity before you can start trading.
That being said, the process isn't difficult and the BlockFi platform is easy to navigate. If you need help, chat support is available to answer questions or resolve issues.
Fees and Rates
BlockFi is a fee-friendly platform for crypto traders. There are no monthly fees or trading fees. No prepayment penalties apply to crypto-backed loans, though you will pay interest.
There are, however, withdrawal fees if you're taking money out of your interest account. The fee is based on the type of cryptocurrency you hold.
There are also limits on how much of each cryptocurrency you can withdraw from your account each month.
Transparency
Finding information on the BlockFi website is fairly easy. There's an extensive FAQ section if you can't find what you're looking for in the main menu or on the main page.
BlockFi very clearly spells out what its fees are, what its rules are for trading, and the fact that the interest account is not FDIC-insured or SIPC-protected.
Overall, the platform does a good job overall of ensuring that people understand how it works and what the risks are with crypto trading.
Flexibility
In terms of flexibility, BlockFi gives you multiple crypto trading options rather than limiting you to just one or two. You can open an interest account if you choose to but you're not required to. The interest account allows you to withdraw crypto and move it to another crypto wallet if you prefer.
Customer Support
Aside from the website, you can also download the BlockFi mobile app. The app is user-friendly so you can track your holdings or place trades on the go. As mentioned, chat support is available but you can also contact customer service by phone Monday through Friday at 646-779-9688.
Bottom Line
Cryptocurrency may be new territory for you — or old hat. If you're looking for a platform that allows you to trade crypto, earn interest on cryptocurrency holdings, apply for a credit card or use your digital currency as collateral for a loan, BlockFi checks off all of those boxes.
When you're ready to get started, you can take the next steps and open a BlockFi account online.