NetCredit Personal Loan Review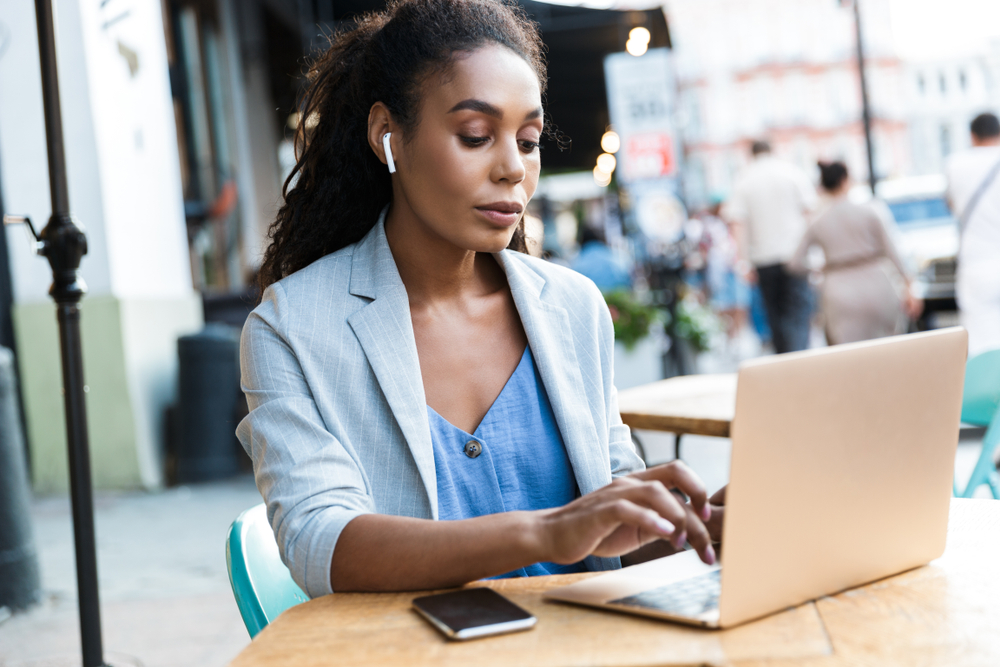 NetCredit is an online lender that offers personal loans and lines of credit.
In some states, the company has partnered with Republic Bank and TAB Bank to provide loans.
Applicants can check their loan eligibility online without affecting their credit score, and NetCredit reports loan payments to Experian and TransUnion, two major credit bureaus, to help borrowers build their credit scores.
Keep reading to learn more about NetCredit, its pros and cons, and how it compares to other online lending platforms.
NetCredit At-a-Glance
Like other online lending platforms, NetCredit promises an easy application process and flexible borrowing options. It also offers some unique tools that benefit borrowers. Here are some highlights of NetCredit:
Personal loans up to $10,000 and lines of credit up to $4,500
Repayment terms of 6-60 months for personal loans
Ability to check eligibility without affecting credit score
My RightFit Tool is available to help applicants choose the right loan amount and repayment terms
Find the Best Personal Loan Rates
Shop the best personal loans and see how they stack up against each other.
Compare to Other Personal Loans
With so many online lenders available today, it can be hard to know which option is right for you.
To help you decide, here's a look at how NetCredit compares to other popular lenders.
KeyBank
KeyBank is a regional bank that maintains more than 1,000 branches nationwide, but you can apply for its personal loans online in fewer than 10 minutes.
While NetCredit charges an origination fee for personal loans in some states, KeyBank does not. KeyBank also allows borrowers to take up to 84 months to repay their loan, compared to 60 months for NetCredit.
KeyBank personal loans are only available in 15 states, while NetCredit offers personal loans in 38 states and lines of credit in 28 states.
With KeyBank, you can't check your eligibility prior to submitting a full application. That's something to keep in mind if you are worried about inquiries dinging your credit score.
Prosper
Both NetCredit and Prosper are options for those with low credit scores. While NetCredit doesn't disclose a specific credit score it requires, Prosper personal loans are generally available to those with scores as low as 640.
With Prosper, you can borrow more money — up to $40,000 — but you only have two repayment term options. This lending platform doesn't offer lines of credit although it does provide credit cards and home equity loans.
Like NetCredit, Prosper lets applicants check their eligibility without affecting their credit score.
Citibank
If you prefer to do business with a big bank, Citibank personal loans are available online in amounts up to $30,000. The bank doesn't charge an origination fee, and repayment terms range from 12-60 months.
You can't prequalify for a Citibank loan, so there is no way to avoid impacting your credit score to see if you're eligible. What's more, you typically need a credit score of at least 680 to qualify for a loan, which seems to be higher than NetCredit's minimum requirements.
Who Is a NetCredit Personal Loan For?
While anyone can apply, you may be a good candidate for a NetCredit loan in the following situations:
You have fair or bad credit and aren't eligible to borrow from other lenders.
You want to see if you are eligible for a loan without actually applying.
You're interested in exploring both personal loans and lines of credit.
You must be at least 18 years old, have a valid personal checking account, an active email address, and a verifiable source of income to receive a loan from NetCredit.
Top Features of the NetCredit Personal Loan
Here's a closer look at some of the features and tools offered by NetCredit.
My ScoreSaver
Limiting hard inquiries on your credit report is important if you are trying to boost your credit score.
With the My ScoreSaver feature, NetCredit allows applicants to pre-qualify for a loan or line of credit. That way, you know whether it makes sense to complete the full application.
My RightFit Tool
Once you apply, NetCredit will present you with your borrowing options, which could include a personal loan, line of credit, or both.
Then, by using the My RightFit Tool, you can adjust the amount you borrow and the repayment term for personal loans to find the option that best suits your budget and needs.
Next Day Funding
Once approved, NetCredit says borrowers typically receive their funds the next business day. For applications submitted before 7:00 a.m. Central Time on weekdays, the money may come through on the same day. Personal loan funds are distributed in a lump sum while lines of credit are accessed through cash advances.
Line of Credit Rewards
NetCredit says those with a line of credit are eligible for rewards after they make a string of 12 consecutive bi-weekly/semi-monthly payments or six consecutive monthly payments. Then, customers are eligible for the following:
Skip-a-Pay: With Skip-a-Pay, customers can skip a regular minimum payment, including the balance fee, for a specific billing cycle.
Fee Saver: This feature reduces the balance fee on a line of credit as a borrower makes on-time payments. The fee can be reduced by as much as 60% after 48 monthly and consecutive on-time payments are received.
Flexible Payment Options
There are multiple ways to repay your NetCredit loan. They include the following:
Automatic debit from bank account
Prepaid or debit cards
Check or money orders
Moneygram or Western Union payments
If you choose to pay off your loan early, there are no pre-payment fees.
How to Get Started
Applying for a NetCredit loan is simple. Here's how the process works:
Check Your Eligibility
The first step is to see if you are eligible for a loan. To determine this, NetCredit asks for how much you need to borrow, the purpose of the loan, and some personal information such as your age, where you live, and other data.
Create an Account
As part of checking your eligibility, NetCredit will create an account for you.
Review Your Offers
Once you have finished submitting your information, NetCredit will conduct what is known as a soft inquiry on your credit report. This lets them see your credit history without impacting your credit score.
Based on that information, you'll be shown your loan options if you are prequalified.
Select Your Loan Terms
If you are requesting a personal loan, you'll have a chance to use the My RightFit Tool to determine how much to borrow and how long you'll need to pay it back.
Accept Your Loan and Get Paid
The final step is to accept the terms of your loan, and then NetCredit will process a payment to be directly deposited to your bank account.
If you are applying for a line of credit, you can request cash advances at any time your account is in good standing, you have at least $50 in available credit and your request is at least $50.
Sometimes, applicants need to provide additional information to verify their income or identity. You will be notified of any need for extra documentation during the application process.
Rating the Features
Here's what you can expect in terms of how easy NetCredit is to navigate and the details of its products.
User Experience
NetCredit makes the application process simple to navigate. Users are led through a number of screens that clearly indicate what information needs to be provided.
If you need assistance, customer services representatives can be reached by phone from 8:00 a.m. to 8: p.m. CT on Mondays through Fridays and 9:00 a.m. to 5:30 p.m. CT on Saturdays and Sundays.
Fees
Depending on whether you take out a personal loan or a line of credit, you could pay the following fees.
Whether the fee is charged and the amount you pay could depend on your state.
Origination fee for personal loans
Late fee for missed or late payments
Cash advance fee of 10% to withdraw money from a line of credit
Statement balance fees assessed each month on line-of-credit balances greater than $25
Statement balance fees for lines of credit are based on how much you owe and could be as much as $500 per month.
Rates
You won't pay an interest rate with a line of credit. Instead, the monthly charge is a statement balance fee that is based on your balance.
However, you will pay interest on the balance of a personal loan taken out through NetCredit, and the rate depends on your state and credit score.
In some cases, interest rates can exceed 100%. Visit the Rates & Terms page on NetCredit's website for the range of interest rates charged in your state.
Variety
When many online lenders focus only on personal loans, NetCredit also offers lines of credit.
While personal loans provide a lump sum payment, lines of credit can be accessed over time. That way, borrowers only take out what they need.
Customer Support
You won't get an app with NetCredit, but you can access your account easily through the lender's website. If you have any questions or need assistance, customer support is offered in the following ways:
Toll-free phone line
Customer support email
Postal mail
Customer support fax line
Access
When it comes to accessing your account, everything needs to be completed online or over the phone.
NetCredit doesn't have any physical branch locations, and it does not provide its line-of-credit account holders with an ATM card. Instead, to request a cash advance, borrowers must call or log in to their online account.
Pros and Cons of the NetCredit Personal Loan
There are some perks to borrowing from NetCredit, but the lender also has its drawbacks.
Frequently Asked Questions (FAQs)
What kind of loan is NetCredit?
NetCredit offers two types of loans.
Its personal loans are installment loans. With these loans, borrowers receive the entire amount upfront and then make fixed payments over a period of time that can range from six to 60 months.
The company also offers lines of credit that allow borrowers to take cash advances whenever needed. These loans are open-ended and can be accessed at any time. Monthly payments depend on how much is borrowed.
How much can you borrow from NetCredit?
Personal loans are generally available in amounts ranging from $1,000-$10,000. Lines of credit can be as much as $4,500.
Can I pay NetCredit off early?
Yes, you can pay off your loan with NetCredit early, and the company does not charge a prepayment penalty or fee.
Bottom Line
NetCredit can be a viable lending option for those who haven't been able to qualify for personal loans elsewhere. The company is open to lending to those with bad credit, and its preapproval process ensures that someone's credit isn't negatively impacted while they check to see if they qualify.
However, with high fees and interest rates, NetCredit isn't the cheapest way to borrow money. People may want to look for other options before taking out a loan here.