Ponce Money Market Review 2023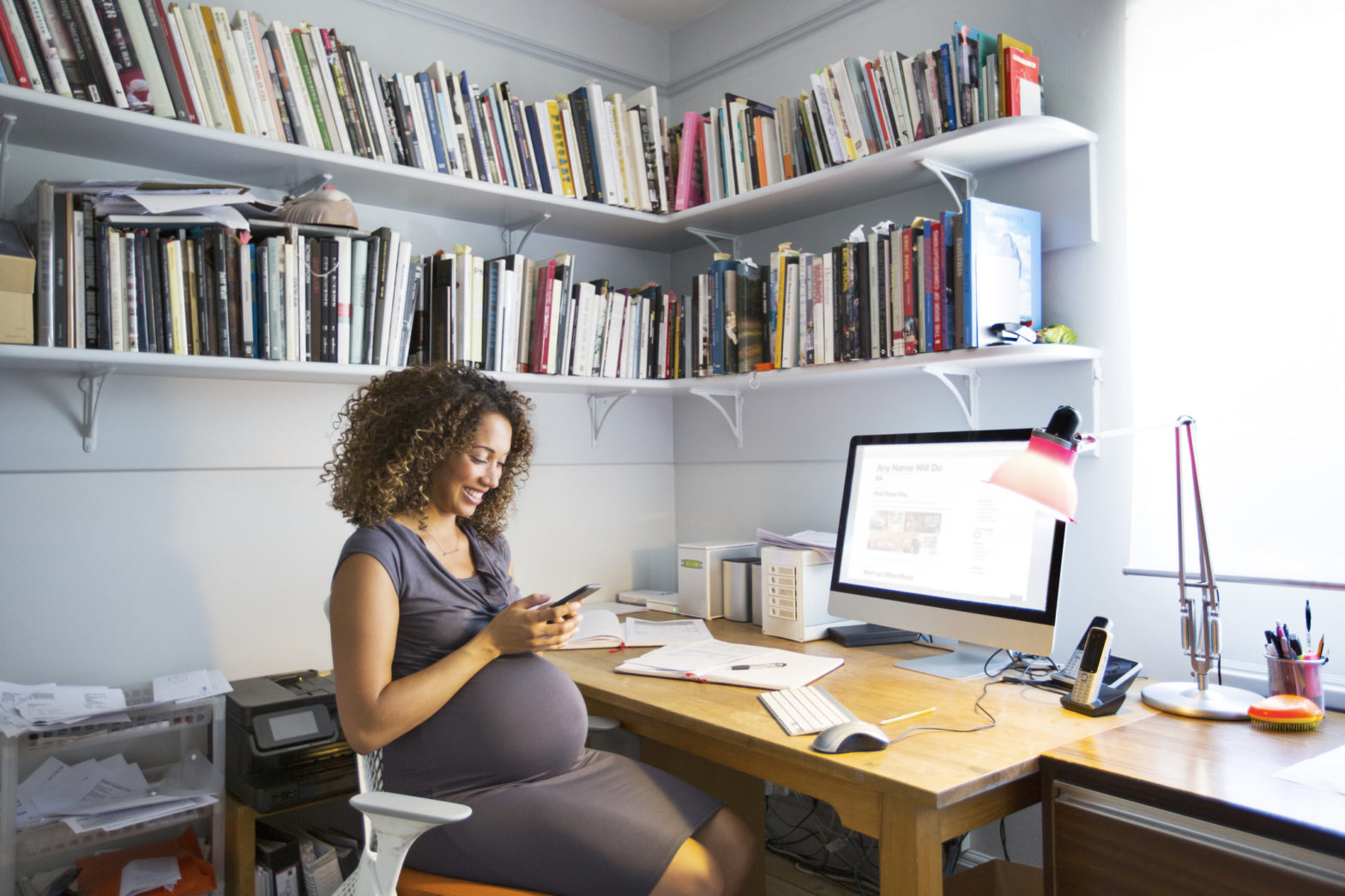 Money market accounts combine the best of savings and checking accounts. They offer interest rates that can be on par with the best high-yield savings accounts but also provide check-writing privileges. What's more, they often come with a debit card to make withdrawals easy.
Ponce Bank is one option for money market accounts that often flies under the radar. Although a lesser-known bank, it offers competitive rates and has a long track record. In the following review, we'll cover everything you need to know about Ponce Bank and whether its money market accounts are right for you.
What Is Ponce?
Ponce has been serving customers since 1960. It was born in The Bronx and currently has branches in New York City boroughs as well as New Jersey. Designated as a Community Development Financial Institution, it has long had a mission of helping underserved and underbanked communities.
Today, Ponce Bank offers some of its financial products to customers nationwide through the platform SaveBetter. That means that while assets are held by Ponce Bank – and insured by the FDIC – accountholders use SaveBetter to manage their money.
Where to Find the Best Money Market Accounts
Finding the bank with the best money market account to meet your goals is as easy as using our money market explore tool. Give it a try and find the best money market account for you.
Who Is a Ponce Money Market Account For?
Money market accounts are considered a savings product although they serve as something of a hybrid. While they offer interest rates that are competitive with high-yield savings accounts, money is generally accessible through a checkbook or debit card.
A money market account is a good option for anyone who wants:
Higher-than-average interest rates.
Easy access to money when needed.
Peace of mind provided by FDIC insurance (at participating institutions).
Unlike bonds and CDs, which can require money to remain untouched for a specific period of time, cash in a money market account is liquid. That means it can be accessed when needed.
Many institutions limit the number of withdrawals that can be made from a money market account each month so these usually can't be used to replace a regular checking account. Instead, they can be a good place to stash an emergency fund. In a money market account, your fund will earn interest but also be instantly accessible if you need cash.
That said, Ponce Bank does not currently have a limit on monthly transactions, making it a good choice for anyone who thinks they might need to dip into their balance on a regular basis.
Compare Ponce's Money Market Account to Others
The Ponce Bank money market account is far from your only option. Many banks offer money market accounts although their features may be different. Here's how Ponce Bank stacks up against some of the best money market accounts available.
First Internet Bank Money Market Account
First Internet Bank has been around since 1999, and unlike Ponce Bank, it doesn't have any branch locations. Instead, it's a fully online bank.
Both First Internet Bank and Ponce Bank have minimal opening balance requirements and similar interest rates. However, First Internet Bank will charge a $5 monthly maintenance fee if your average daily balance drops below $4,000 while Ponce Bank accounts that are powered by SaveBetter don't have any monthly service fees.
CIT Bank Money Market Account
CIT Bank is part of First Citizens Bank, which is the largest family-controlled bank in the country. While the branches of Ponce Bank are limited to in and around New York City, First Citizens Bank has more than 600 branches across 22 states.
The money market account at CIT Bank offers an APY that is comparable to Ponce Bank. There are no monthly service fees with a CIT Bank money market account, but the bank limits withdrawals to six a month. Meanwhile, Ponce Bank has no restrictions on money market withdrawals.
Axos Bank Money Market Account
Axos Bank isn't as old as Ponce Bank, having been founded in 2000. It is also a fully digital bank with no physical branches.
The current APY for Ponce Bank is significantly higher than that offered by Axos Bank – 0.41% at Ponce Bank compared to 0.25% at Axos Bank. You'll need $1,000 to open a money market account at Axos, but there are no minimum balance requirements after that. Both Axos and Ponce make it possible to avoid monthly maintenance fees.
What Other Accounts Does Ponce Bank Offer?
If you are planning to open a money market account through Ponce Bank, it makes sense to also consider their other accounts. After all, it can be more convenient to do all your banking in one place rather than have accounts at multiple institutions.
At Ponce Bank, there are personal, business, and lending solutions available. Within the personal solutions, the following accounts are offered:
Checking
Ponce offers four checking accounts that have the following features:
Premium interest checking: Offers competitive interest rates and free checks. There is a $7 monthly charge if the account balance falls below $1,500.
50+ interest checking: Similar to premium interest checking but for those age 50 and older. There is no minimum balance requirement or monthly service charge with this account.
Direct interest checking: Earns interest when set up with direct deposit or automatic payments. There is no minimum balance requirement or monthly service charge with this account.
Simply free checking: This account doesn't earn interest, but as its name suggests, there are no monthly service fees or minimum balance requirements.
Savings
Money market accounts are only one of Ponce Bank's many savings account options. Other accounts include the following:
Ponce savings: Earns interest and can be opened with a minimum deposit of $50. There is a $5 monthly charge for accounts with a balance of less than $100.
Passbook savings: Balances greater than $500 earn interest. This account has a $3 monthly service charge if the balance falls below $500, and an account can be opened with a minimum opening deposit of $100.
Certificates of deposit: CDs are available for terms ranging from 1-60 months. A $500 minimum is required for CDs with a maturity date in 1-6 months while a $1,000 minimum is required for longer-term CDs.
Holiday and vacation club accounts: Accounts can be opened for specific savings needs and have no monthly services charges. There may be limits on withdrawals, and $5 is needed to open an account and earn interest.
Young explorer passbook or statement accounts: Savings option for children ages 6 to 17. No fees are assessed and interest can be earned. Debit cards are also available to 16 and 17-year-old accountholders with parent permission.
Uniform Transfer to Minors Act (UTMA): Can be opened with as little as $50 and earns interest on balances of $500 or more. The account is opened by a parent or guardian and transfers to a minor once they reach the age of consent.
Individual retirement account
Also known as IRAs, these retirement savings accounts come with tax benefits. Both traditional and Roth IRAs are available from Ponce Bank as well as Coverdell education savings accounts.
Lending
If you need a loan, Ponce Bank offers the following consumer options:
Passbook secured consumer loans: Uses the balance in your Ponce Bank savings account to secure the loan and may offer a lower interest rate.
Unsecured consumer loans: Available to qualified applicants.
Residential mortgage loans: May be used to purchase homes that can accommodate 1-4 families.
Home equity lines of credit: Variable rate loans that are available on 1-4 family dwellings.
Top Features of Ponce Money Market Account
With a Ponce Bank money market account, you get all of the following:
Competitive interest rate: Ponce Bank offers an APY that is five times higher than the national average. Currently, money market accounts can earn as much as 0.41%.
No limits on withdrawals: While some banks restrict the number of withdrawals you can make from a money market account, Ponce Bank provides the flexibility to access money at any time without limit.
FDIC insurance: Ponce Bank is a member of the Federal Deposit Insurance Corporation (FDIC) which protects balances of up $250,000 per depositor, per bank. That means that if anything should happen to Ponce Bank, you can be assured you won't lose that money.
No monthly maintenance fee: You won't have to worry about paying a monthly fee with a Ponce Bank money market account opened through SaveBetter.
SaveBetter platform: Ponce Bank uses the SaveBetter platform which makes account management convenient. If you do decide you want to mix and match accounts from different institutions, SaveBetter makes it easy to manage accounts from participating banks in one place.
How to Get Started
Opening a money market account with Ponce Bank is simple. However, be aware that the application process will be completed on the SaveBetter website. While your account will be with Ponce Bank, you'll use SaveBetter to manage your money.
The process for opening an account is simple and can be completed in minutes. You should be prepared to do the following:
Create a password.
Enter basic information such as your name, contact information, and Social Security number.
Upload an image of government-issued identification, such as a driver's license.
Link to an existing checking or savings account to make an initial deposit.
Once these steps are complete, you should have immediate access to your account on SaveBetter. Deposits and withdrawals may take anywhere from one to three days to complete though.
Rating the Features
So what is it like to have a money market account from Ponce Bank? Here's a look at how the various features of this account stack up.
User Experience
The sign-up process through SaveBetter is quick and simple. While Ponce Bank has its own website and app, remember that you will need to access your account through the SaveBetter platform instead.
If you have trouble using the platform or have questions about the sign-up process, SaveBetter can be reached via email or phone. Customer service representatives are available on weekdays from 9 am-4 pm ET.
Fees and Rates
One benefit of Ponce Bank is that its money market accounts are fee-free. There is also no fee to use SaveBetter.
Currently, the Ponce Bank money market deposit account offered through SaveBetter has a 0.41% APY, which is five times greater than the national average. Interest is compounded daily and added to the account monthly.
Transparency
Information on the Ponce Bank and SaveBetter websites is limited, and this is one area in which this account could use some improvement. While there is an FAQ available online through SaveBetter, it's not as robust as the FAQs we've seen elsewhere.
Flexibility
A top feature of the Ponce Bank money market account is its flexibility. While some institutions limit the number of withdrawals that can be made from a money market account each month, there is no such restriction with the Ponce Bank accounts opened through SaveBetter.
Customer Support
Ponce Bank money market accounts are managed through SaveBetter. While SaveBetter doesn't seem to have a dedicated mobile app, its accounts are managed online. If you need customer service, you can email at any time, but customer service representatives are only available from 9 am-4 pm ET on Mondays through Fridays.
One nice perk offered by SaveBetter is an education center that provides savings tips as well as information about the platform and its banking partners.
Pros and Cons of Ponce Bank Money Market Account
If you are looking for a money market account, there are a few good reasons to consider Ponce Bank. However, no account is perfect. Here are the pros and cons of the Ponce Bank money market account.
Frequently Asked Questions (FAQs)
How safe is Ponce Bank?
Ponce Bank has been in business since 1960 so it has a long reputation as a financial institution. Plus, the bank is a member of the Federal Deposit Insurance Corporation (FDIC) which means that should anything happen to the bank, accountholder deposits of up to $250,000 are guaranteed to be paid.
Is SaveBetter a bank?
No, SaveBetter is a financial technology company that offers a platform for savings accounts. It works with several banks and makes it easy for customers to manage multiple accounts in one place.
Is my account with Ponce Bank or SaveBetter?
While you will have a SaveBetter account log-in, your funds will be held by Ponce Bank. The bank will also provide the routing number and account number needed for any transactions. So you'll be a Ponce Bank customer using the SaveBetter website to access your funds.
Can you lose money in a money market account?
Not so long as you use a bank that participates in the FDIC. In that case, even if the bank were to go out of business, your money – up to $250,000 per depositor – is protected.
However, don't confuse a money market account with a money market fund. A money market fund is an investment that isn't insured by the FDIC and could lose money.
Bottom Line
Ponce Bank is an often overlooked banking option, but it deserves your consideration. The Ponce Bank money market account is a good option for anyone who is looking to keep their money liquid but also wants to earn more interest than what is currently offered by many regular savings accounts. By opening one of these accounts, you get the security of using an established bank along with the convenience of SaveBetter's online platform.