The Best Savings Accounts in Arkansas for 2023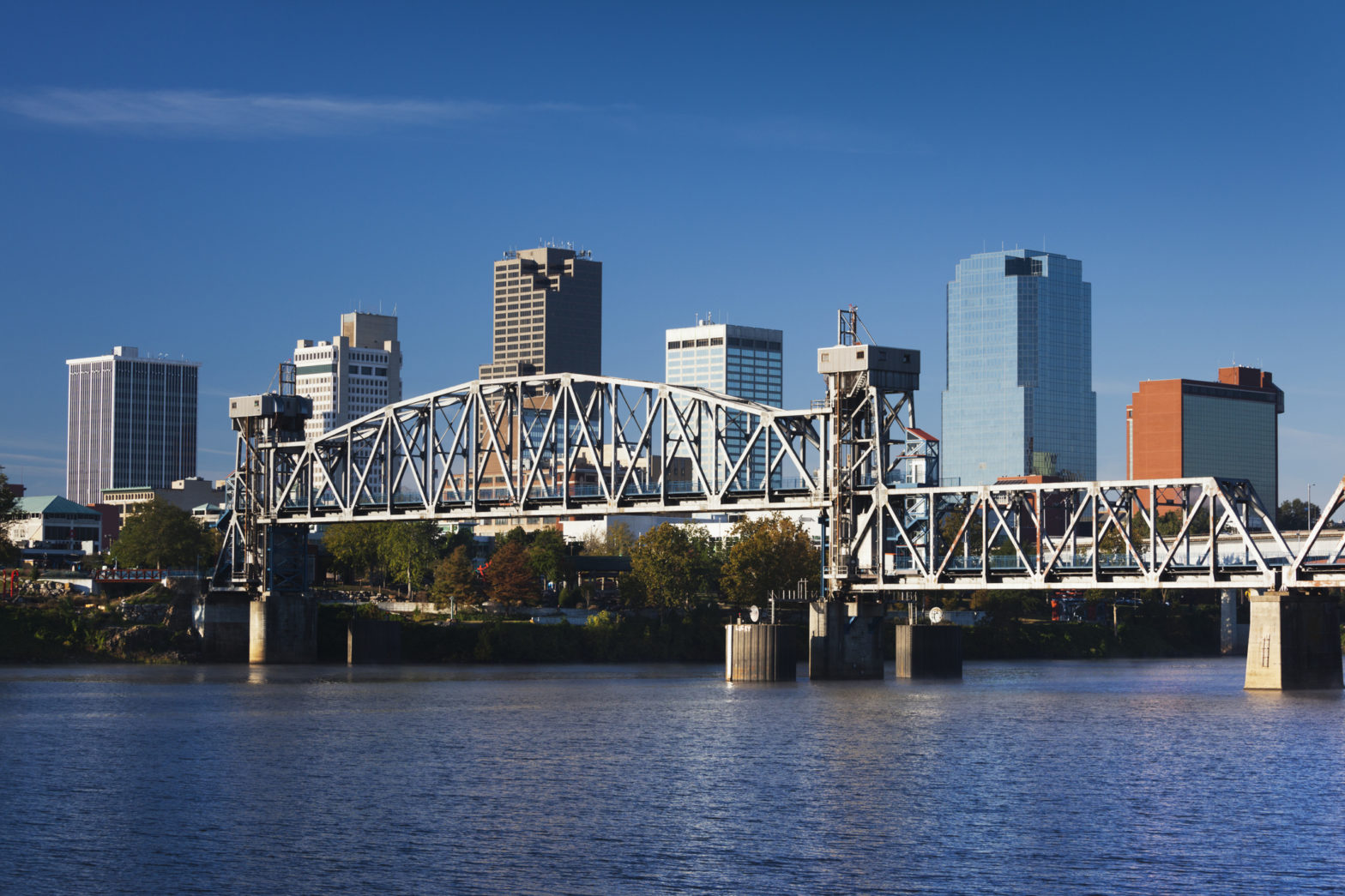 Arkansas is home to more than 80 state and nationally chartered banks, as well as over 50 credit unions. When it comes to deciding where to keep their savings, residents have plenty of options to choose from.
Banks aren't all alike, however, when it comes to the kinds of savings accounts they offer and the interest rates those accounts earn. If you're looking for the best savings accounts in Arkansas, keep reading to learn which banks stand out from the crowd.
The Best Savings Accounts in Arkansas
Liberty Savings Bank
CIT Bank
Barclays
American Express® National Bank, Member FDIC
Marcus by Goldman Sachs
First Western Bank
Alcoa Community Federal Credit Union
Find Banks With the Best Savings Account Rates Fast
Explore savings accounts at online and traditional banks and find the best rate and terms for you. Compare rates, fees, and ATM access at some of the top banks below.
Online Savings Accounts Available in Arkansas
Online banks can often offer some of the best savings interest rates, and there are numerous opportunities for online banking in Arkansas. While online banks may lack branches, they can still offer plenty of convenience and FDIC protection for your money. In addition to competitive rates, saving at an online bank can also be attractive if you're hoping to avoid monthly maintenance fees and high minimum balance requirements.
Liberty Savings Bank
Liberty Savings Bank offers online savings accounts to Arkansas savers through Raisin. If you opt to open your account this way, you can take advantage of one of the highest savings rates currently on offer.
What makes Liberty Savings Bank a top choice for Arkansas savers:
New accounts opened through Raisin earn one of the best rates of any online banking option
You can open an account with as little as $1
There are no monthly fees or hidden fees
Interest on savings deposits is compounded daily and credited monthly so you can grow your money faster
Deposits held at Liberty Savings Bank are FDIC insured
Savers can open an account online in five minutes or less
Pros
One of the best rates available for online savings accounts
No fees
Low opening deposit requirement
Cons
A great rate is only available through SaveBetter.com
No ATM access
Get more information from our Liberty Savings Bank review.
CIT Bank
CIT Bank offers savers some of the most competitive rates around with no monthly fees. A division of First Citizens Bank, CIT offers accounts to savers in all 50 states, including Arkansas.
What makes CIT Bank a top choice for Arkansas savers:
Earn much higher than the national average rate for Savings Connect accounts
Mobile check deposit
Online and mobile banking access
No monthly service fees
FDIC-insured savings
$100 to open an account
In addition to savings accounts, CIT Bank also offers money market accounts and certificate of deposit (CD) accounts.
Pros
Highly competitive rates for savers
No fees, including no monthly maintenance fees
Get more information from our CIT Bank Savings review.
Barclays
Barclays got its start in London in the late 1600s and has since evolved into a major global provider of financial services. Today, Barclays offers both online savings accounts and online CD accounts for savers who want to earn a great rate on their deposits.
What makes Barclays a top choice for Arkansas savers:
Barclays offers competitive rates on savings accounts and CDs
There are no minimum balances required to open an account
No monthly maintenance fees
Barclays Savings Assistant can help with reaching your savings goals
FDIC-insured savings through Barclays Bank Delaware
Deposit checks with mobile check deposit
Access funds conveniently online or through the Barclays mobile app
Barclays offers online tools to help you decide whether a savings account or CD is better suited to your goals.
Pros
Barclays offers attractive interest rates to savers
No minimum deposit to open
No monthly fees of any kind
Cons
No ATM card or ATM access to your money
No option for depositing cash
Get more information from our Barclays Savings Account review.
American Express® National Bank, Member FDIC
American Express is a well-known name in the financial services industry. In addition to credit cards and charge cards, American Express also offers banking products, including high-yield savings accounts.
What makes American Express a top choice for Arkansas savers:
American Express offers above-average rates for savings account deposits
There are no minimum balance requirements and no monthly fees
Deposits held at American Express National Bank are FDIC insured
Interest compounds daily and is deposited to your savings account monthly
Opening an account online is quick and easy
Customer support is available 24/7 if you have questions about your account or need help
Aside from savings accounts, you can also open CD accounts and Individual Retirement Accounts (IRAs) with American Express.
Pros
Interest rate higher than the national average
No minimum to open
No fees
Cons
Rates are lower than other online banks
No ATM card or debit card is provided
Get more information from our American Express National Bank Savings review.
Marcus by Goldman Sachs
Marcus is the online banking division of Goldman Sachs, offering both high-yield savings accounts and high-yield CD accounts.
What makes Marcus by Goldman Sachs a top choice for Arkansas savers:
Highly competitive interest rate for online savings and CD accounts
Savers pay no monthly fees, and there's no minimum deposit requirement to meet
Marcus by Goldman Sachs accounts are FDIC insured, so your money is protected
Customer support is available 24 hours a day, 7 days a week, if you need help
Same-day transfers of up to $100,000 are allowed to and from other banks
You can easily open an account online or through the Marcus app
Pros
High rate for savers
Easily transfer money between accounts
No maintenance fees
Cons
No ATM or debit card access
No option to open a checking account
Get more information from our Marcus by Goldman Sachs Review
A Look at Local Arkansas Banks
Arkansas residents who'd prefer to do their banking in person might consider a local or regional bank or credit union instead. Here are two of the best local banking options available in the state.
First Western Bank
First Western Bank is headquartered in Booneville and is the 27th largest bank in Arkansas. While rates for savers don't quite match those offered by online banks, they're still quite competitive compared to what you'll find at other brick-and-mortar banks.
What makes First Western Bank a top choice for Arkansas savers:
Earn competitive rates on savings, CDs, and even rewards checking accounts
Open specialized savings accounts to set aside money for holidays or "wish list" goals
Low minimum deposit requirements
All-in-one banking, since you can open savings, CDs, and checking accounts and apply for loans or credit cards
FDIC insured banking
Access your money at thousands of locations through the MoneyPass ATM network
Pros
Specialized savings accounts feature some of the highest rates
Low minimum deposit requirements
Variety of banking products to meet different needs
Cons
Monthly fees apply
No live chat option for customer service
Alcoa Community Federal Credit Union
Alcoa Community Federal Credit Union is headquartered in Benton and is the 12th-largest credit union in Arkansas. The credit union was established in 1957 and serves residents in the Benton area.
What makes Alcoa Community Federal Credit Union a top choice for Arkansas savers:
Competitive rates for savings accounts
Open savings accounts, checking accounts, and loan accounts in one place
Co-op shared branching makes it easier to access your money
Deposits are insured by the National Credit Union Administration (NCUA)
Low minimum deposit requirements
Save for retirement with an IRA
Pros
Above-average rates for deposit accounts
Shared branching
Multiple account options
Cons
Limits on withdrawals
Various fees apply
How We Picked: Methodology
We chose the best savings accounts in Arkansas by analyzing savings accounts offered by online banks and local and regional banks in the state. We looked at current APYs offered on savings accounts at over 25 banks, along with fees, requirements to open an account, availability of ATMs, access to customer service, and convenience of online and in-app banking.
Our top choices reflect market conditions and bank offers at the time of our analysis. Banks can change their rates and other features at any time, so it's always a good idea to do your own research.
How to Choose a Savings Account in Arkansas
Finding the right savings account starts with understanding what you need. Here are some of the most important things to consider when choosing a savings account.
Opening Deposit
Minimum deposit requirements can be important when you only have a limited amount of money to open a savings account. Initial deposits are typically lower at online banks versus brick-and-mortar banks.
Access
Being able to access your money when you need to is also important. So consider how you'll be able to make deposits or withdrawals, i.e. at an ATM, via ACH transfer, or through a mobile banking app.
Interest Rate
Interest rates can determine how much room your money has to grow. While it's easy to be wowed by a high rate or APY, it's important to dig deeper to see if there are any special requirements you'll need to meet to earn that rate.
Fees
Fees can diminish your interest earnings. Before opening a savings account in Arkansas, consider what fees you might pay, if any, at individual banks or credit unions.
Customer Service
If you have a question about your account or an issue, it's helpful to know that customer support is available when you need it. When comparing savings accounts, consider how easy it is to contact customer support if you have questions.
Where Can You Open a Savings Account in Arkansas?
Arkansas residents have three options for opening savings accounts. The one you choose can depend on what you need most from a bank.
Online Banks
One of the advantages associated with online banks is that they don't have the high overhead costs of traditional banks. This benefits savers in the form of higher interest rates on deposit accounts and lower fees.
Credit Unions
Credit unions are non-profits that are owned by their members. You may need to meet specific membership requirements to join a credit union, but they can offer competitive rates for savings accounts and low fees.
Banks
Banks can offer branch banking access for those who prefer to bank in person. The trade-off, however, is that traditional banks may charge more fees and offer lower rates to savers.
Arkansas Savings Accounts vs. CDs
Whether it makes more sense to open a savings account or CD can depend on your goals. But they don't work the same way.
The key differences between the two center on the following:
Minimum Balance Requirements
High yield-savings accounts typically have low minimum balance requirements to earn interest. For example, you may be able to start earning interest with as little as $1. CD accounts, on the other hand, may require $100 or more to earn interest.
Withdraw Restrictions
Federal regulations previously limited withdrawals from savings accounts to six per month. This rule was eliminated in 2020, though banks can still impose excess withdrawal penalties if you withdraw too often from a savings account.
CDs are time deposits, meaning your money must remain in the account until it matures. Withdrawing money from a CD before maturity could result in an early withdrawal penalty.
Interest Rates
Interest rates for savings accounts are usually variable, meaning they can move up or down over time. CD rates, on the other hand, are usually locked in at the time you open the account.
Best Uses
Savings accounts are generally suited to holding money that you want to keep readily accessible, such as an emergency fund or vacation fund. CDs, on the other hand, are best used for holding funds you won't need to access right away.
Minimum Deposit Requirements
Savings accounts can be opened with as little as $1, and some banks have no minimum deposit requirements at all. With a CD, you may be required to deposit $100, $500, $1,000, or more to open an account.
Frequently Asked Questions: FAQs
Where are the best savings accounts in Arkansas?
The best savings account in Arkansas is the one that offers the best combination of high rates and low fees to help you meet your goals. There's no single best savings account, as every saver's needs are different.
Are saving accounts safe?
Bank deposits are insured by the Federal Deposit Insurance Corporation (FDIC) while credit unions can be insured by the National Credit Union Administration (NCUA). Coverage for both is $250,000 per depositor, per account ownership type, and per financial institution.
Are credit unions better than banks?
Credit unions are not necessarily better than banks, though they can offer some advantages in terms of interest rates and fees. But it's important to keep in mind that if you don't meet a credit union's membership requirements, you won't be able to join and open an account.