The Best Savings Accounts in California for 2023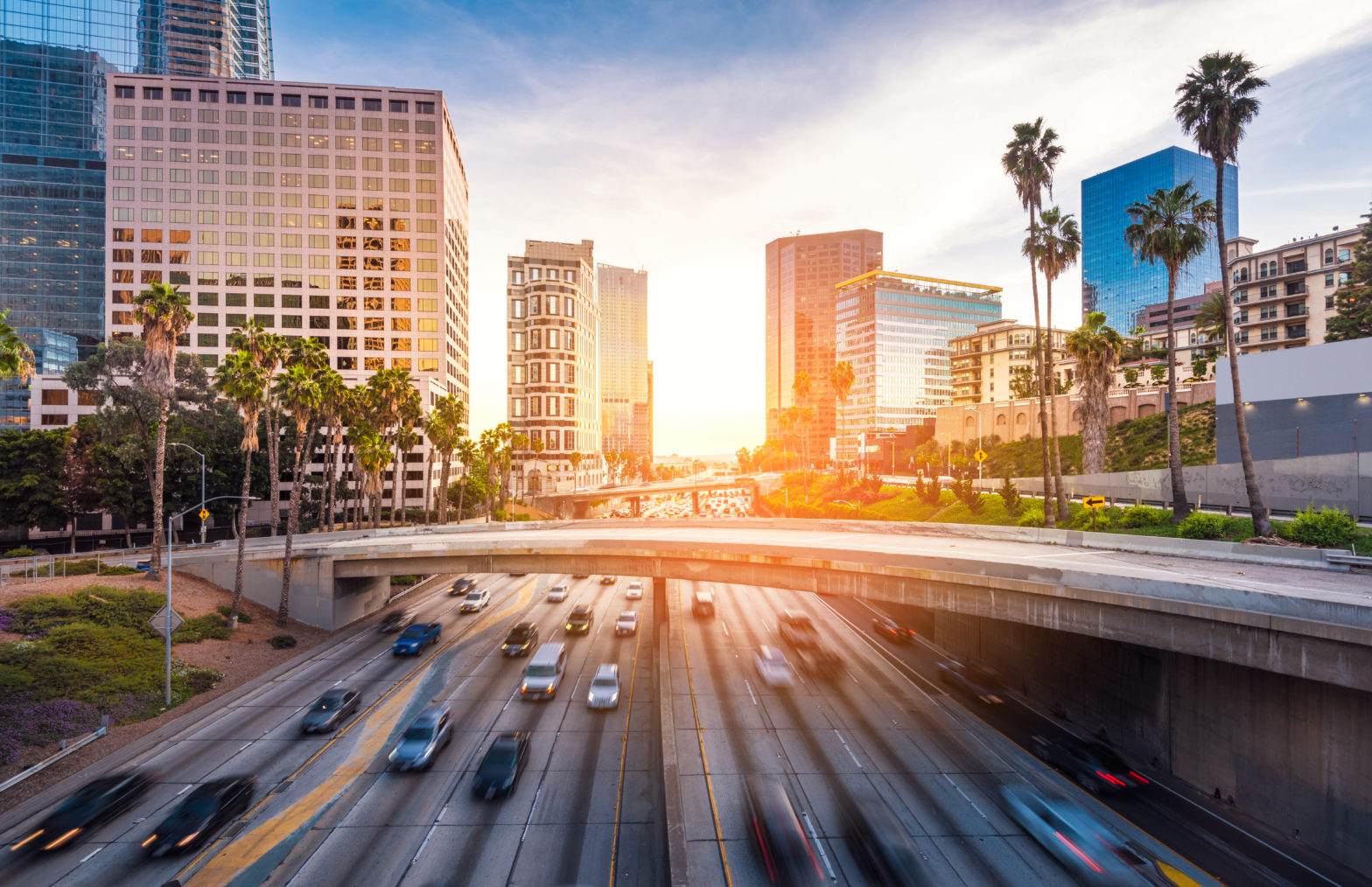 Boasting more than 400 commercial banks and credit unions, California is the state with the most bank locations and is one of the best states for banking. From national banks to community credit unions, residents have no shortage of choices when it comes to where to park their money.
Not all banks are created equal, though. If you are looking for top institutions in the Golden State, keep reading to compare your choices and determine which account is best for your banking needs.
The Best Savings Accounts in California
Quontic Bank
Synchrony Bank
Bread Savings™
American Plus Bank
Star One Credit Union
SkyOne FCU
Which Banks Have the Best Savings Account Rates?
Savings rates are higher than they've been in over a decade, but if you're using a traditional, big-name bank, you're missing out on these rates.
Here are our top picks for those who want to earn the highest interest on their savings.
Online Savings Accounts Available in California
There are many online banks offering savings accounts with the best savings interest rates that serve customers in California. Your money is safe because these online banks are FDIC insured, and they are as convenient as the bank down the street because they partner with other financial institutions to offer widespread access to ATMs. The rates you'll find at online banks often surpass local banks.
Quontic Bank
Currently offering some of the highest interest rates in California, Quontic describes itself as an "adaptive digital bank." It is an online institution, founded in 2009, that doesn't maintain branches in California — or anywhere else for that matter.
Why it's a top choice:
Quontic Bank offers innovative account options, including a Bitcoin rewards checking account and a Quontic payment ring that allows you to wear your debit card on your finger.
Savings options include high-yield savings accounts, money market accounts, and certificates of deposit.
No monthly maintenance fees.
Only $100 to open a high-yield savings account.
Pros
Savings APY well above the national average
No fees
Robust, easy-to-use banking app
Low opening deposit
FDIC insured
Cons
Limited branch access
Other banking products like loans and credit cards aren't offered
Synchrony Bank
Synchrony Bank is another online institution serving residents of California. As a Fortune 500 company, Synchrony has a history that extends back 80 years.
Why it's a top choice:
The bank regularly has some of the highest interest rates in the nation for its high-yield savings, money market accounts, and certificates of deposit.
No monthly fee charges for its high-yield accounts.
No minimum deposit or balance requirement.
Member of the FDIC, so all deposits are insured up to government limits.
Pros
Better-than-average APY
ATM cards upon request
No ATM fees
$0 to open an account
Money market and CD accounts available
Easy-to-use mobile app
Cons
No bank branches
Minimum balance required to earn interest on account
Bread Savings™
You may have heard of Comenity Bank. If so, you already know Bread™. Formerly Comenity, Bread is an online bank offering a savings account with rates high above the national average.
Why it's a top choice:
Better than the national average APY for savings accounts and CDs
No monthly fees
Savings accounts can be opened with a $100 deposit
Pros
Comprehensive account management through a robust mobile app
Numerous CDs available with competitive rates for more savings opportunities
Low opening balance for saving accounts
Cons
No debit cards for ATM withdrawals or purchases
Deposits only via online, mobile app, or bank transfer
A Look at Local California Banks
If you prefer to bank in person, joining a credit union or using a community bank is another way to do banking in California. Here's a sampling of a few banks and credit unions in the state.
Star One Credit Union
If you are looking for a local California bank, Star One Credit Union has a money market account that is known for paying interest well above the current market rate.
Why it's a top choice:
Account holders can create sub-savings accounts that will allow them to earmark money for specific savings goals.
Star One operates about a half dozen branches in the San Jose area, but accounts can be accessed via online and mobile banking as well.
Provides access to more than 30,000 surcharge-free ATMs.
Pros
Customers can apply for loans and credit cards through Star One
Offers online and mobile banking
Cons
Membership is relatively limited. To join the credit union and access its rates, you'll need to live, work, or go to school in Santa Clara County or one of its eight surrounding counties.
Interest rates are lower than what you might get from online banks
SkyOne FCU
SkyOne FCU is another credit union offering great savings rates in California. It's a federal credit union based in Hawthorne, and its membership is open to just about anyone.
Why it's a top choice:
If you don't live, work, go to school, or worship in a designated location or with a covered employer, you can join by having SkyOne make a one-time donation on your behalf to either the Friends of Madrona Marsh or Surfrider Foundation.
There are seven savings account options at SkyOne FCU, ranging from regular savings to individual retirement accounts.
Accounts can also be managed in person at more than 4,000 shared branches nationwide.
Online and mobile banking is available.
Pros
Access to more than 66,000 surcharge-free ATMs
Accounts can be opened with as little as $5
Opportunities for financial education
Cons
Must be a member to open an account
Earn interest only on balances higher than $500
American Plus Bank
Great savings rates can be found at community banks too. Arcadia-based American Plus Bank offers robust rates that get better as your balance grows.
In addition to personal and business savings accounts, the bank offers money market accounts, IRAs, and certificates of deposit.
American Plus Bank operates two branches in addition to its headquarters.
Online and mobile banking is also available.
Pros
Mobile banking available
$100.00 to open
Cons
Limited branch access
$300.00 minimum average balance to avoid service charge
$10.00 monthly service charge if the average balance is below $300
How We Picked: Methodology
MoneyRates chose the best savings accounts in California by analyzing savings accounts offered by online banks and local and regional banks in the state. We looked at current APYs offered on savings accounts at over 25 banks, along with fees, requirements to open an account, availability of ATMs, access to customer service, and convenience of online and in-app banking.
Our top choices reflect market conditions and bank offers at the time of our analysis. Banks can change their rates and other features at any time, so it's always a good idea to do your own research.
How to Choose a Savings Account in California
No one savings account will be right for everyone. Before you select an account, consider the following factors:
Interest Rate
Obviously, the interest rate is a prime consideration when selecting a savings account. However, dig a little deeper than the number shown at the top of a bank's website. In some cases, only those with large balances get the advertised rate, while smaller balances will earn less.
Fees
Any interest you earn will be offset by the fees you pay. Some banks and credit unions are truly fee-free, with no cost to open and maintain an account. Others may require that you maintain a certain balance or be charged a monthly fee that could be as much as $10 or more.
Opening Deposit
Minimum balance requirements can vary from bank to bank. Some, like Synchrony Bank, allow people to open an account with any amount of money. Others can have large minimum requirements. For instance, Metropolitan Bank in the Bay Area requires a $5,000 minimum deposit to open one of its Super Savings accounts.
Access
Some people want to visit a branch, while others do all their banking online. Regardless of which you prefer, be sure the bank you select makes account access easy. For instance, if you bank online but the credit union down the street doesn't offer mobile banking, you may be better off with an institution that is physically farther away – or online – and offers robust online banking tools.
Where Can You Open a Savings Account in California?
The type of institution you select can determine how you access your account and its interest rate. Your three main options are the following:
Online Banks
Since online banks don't have to maintain expensive branch locations, they often have the highest interest rates available. Many also have minimal fees. For those who are comfortable banking online, these institutions can be a top choice for high-yield savings accounts.
Banks
As for-profit entities, banks have traditionally offered the lowest rates and the highest fees for accounts, but policies can vary significantly. Banks range from small community institutions with a single branch to national brands that have locations across the country.
Credit Unions
Credit unions are non-profits that are owned by their members. In many cases, people must live or work in a certain area to join. Since credit unions are not-for-profit, they often have better rates and lower fees than banks, but as smaller institutions, they may not have the same resources — such as mobile apps — that are found at bigger banks,
California Savings Accounts vs. CDs
Both savings accounts and certificates of deposit — known as CDs — can offer above-average interest rates. However, there are some significant differences between the two.
Some high-yield savings accounts don't have any minimum balance requirements. Those that do may allow people to begin earning interest with $100 or less.
CDs, on the other hand, almost always have minimum deposit requirements, and these are often $1,000 or more.
Withdraw Restrictions
Government regulations used to limit withdrawals from savings accounts to six per month. The rules were changed in the midst of the COVID-19 pandemic to ensure people could access their money, but some banks and credit unions may still limit withdrawals.
CDs require savers to commit to keeping their money deposited for a certain number of months or years. Withdrawals during this period are prohibited, and should you take out your money early, you could forfeit interest or have to pay an early withdrawal fee.
Interest Rates
Interest rates for most savings accounts are variable, meaning that they can change at any time. With CDs, you lock in a specific interest rate for the duration of the term.
With both savings accounts and certificates of deposit, interest rates may be tied to the account's balance, with larger amounts earning more interest.
Best Uses
Savings accounts can be accessed at any time, making them ideal for emergency funds or short-term needs. Certificates of deposits can tie up cash for a longer period of time, so they are best for future savings goals and shouldn't be used to hold money that could be needed immediately.
Minimum Balance
Some high-yield savings accounts don't have any minimum balance requirements. Those that do may allow people to begin earning interest with $100 or less.
CDs, on the other hand, almost always have minimum deposit requirements, and these are often $1,000 or more.
How Interest on Savings Accounts Is Earned in California
When a resident of California opens a savings account with a financial institution, such as a physical bank, online bank, or credit union, their savings account will earn interest. Much like savings accounts in other states, California savings account interest is compounded either daily, monthly, or quarterly.
The interest on a California savings account is typically accrued via compound interest, though many savings accounts previously used a simple interest formula when calculating interest.
Simple interest is when interest is accrued based only on the amount of money that you have deposited into your account. Compound interest, however, is accrued based on the money that you deposit in addition to any previously earned interest.
Each financial institution varies on what type of interest they provide, but compound interest is the most desirable because account holders earn more interest this way.
How Do You Know How Much Money You Make on Interest?
You can calculate the amount of interest that your savings account has made by yourself using a formula or a compound interest calculator.
Each year, your bank will provide you with a 1099-INT form. This form tells you how much non-wage income you have made, including the interest accrued on your savings accounts.
How Much Tax Do You Pay in California for Interest You Earned?
California residents are responsible for paying both state and federal income tax on all forms of income, including the interest accrued on savings accounts.
As of 2023, California has nine various tax brackets from 1% to 12.3%. Depending on your annual income, California residents are categorized into one of these nine tax brackets, and then your income is taxed at the amount for that tax bracket.
The lower your income, the lower you will be taxed, and vice-versa. Your California state income tax is due in addition to your federal income tax.
Frequently Asked Questions (FAQs)
What is the largest bank in California?
If you are looking for a large bank with many branches, Chase has the most locations in California. The national bank has 967 branches in the state, according to Business Insider. It is followed by Wells Fargo with 932 branches and Bank of America with 854 California branches.
Where is the best savings account in California?
There isn't any one bank that has the best savings account in California since everyone's banking needs are different. However, if you are looking for the best interest rates, an online bank like Quontic and Synchrony may pay the most.
Are saving accounts safe?
So long as you use an insured institution, balances of up to $250,000 per depositor are protected. Bank deposits are insured by the Federal Deposit Insurance Corporation (FDIC), while credit unions are members of the National Credit Union Administration (NCUA).